Occasionally, you may encounter a PDF document with a backdrop image or background color. Those in charge of the backdrop might do so to watermark the PDF or improve its aesthetics. However, many readers find it difficult to focus on PDF documents because of their numerous visuals. So, they want to know how to remove the background from PDF so they can read and print it out.
However, PDFs can't be changed without the appropriate tools. This article gives both online and offline options to make it simple to eliminate PDF backgrounds.
Part 1. How to Remove Background in PDF Using Offline Tools
A PDF background remover for PC is the best option when removing the backdrop from a PDF file. Desktop programs have more helpful and time-saving capabilities and can reliably remove the PDF backdrop without prioritizing network uptime. Read further to discover how to remove background in PDF with two of the top offline tools.
Method 1. How to Remove Background on PDF by PDFelement (Recommended)
PDFelement is a professional PDF background remover for PDF. This tool is top-notch software for erasing PDF backgrounds, and it comes equipped with a wide variety of editing options for customizing your PDFs. The high quality of the services it offers to its customers is one of the things that sets this software apart from similar offerings. As an offline tool, it reduces exposure to viruses or malware typical of internet downloads.
You can quickly and easily remove the PDF background for printing without hassle with PDFelement. To do so, download and install the most recent version of the software on your computer.
Here are some key features of PDFelement:
Add or remove backgrounds, change existing ones, and customize watermarks.
Edit PDF files by moving, copying, deleting, and rotating pages.
Password-protect, annotate and secure your PDFs.
Transform scanned PDFs and images into searchable and editable text through OCR.
There are the steps to remove the PDF background using PDFelement:
01You'll see a window when you open the PDF background remover. To remove the backdrop from a PDF file, click the "+" symbol and select the file from your local disk.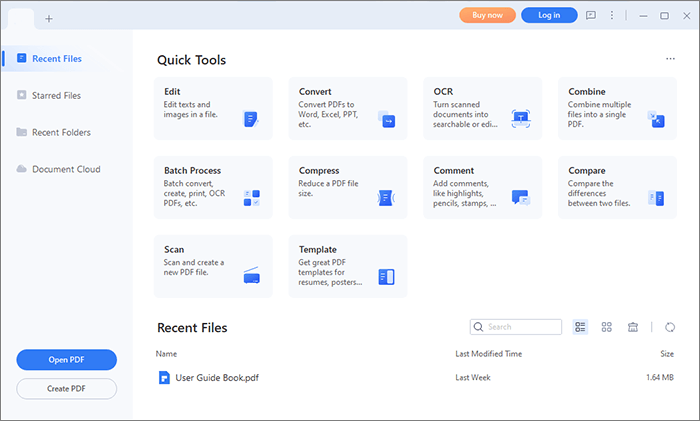 02Then, in the upper toolbar, select "Edit"; in the lower, pick "Background". A submenu with a few choices will appear.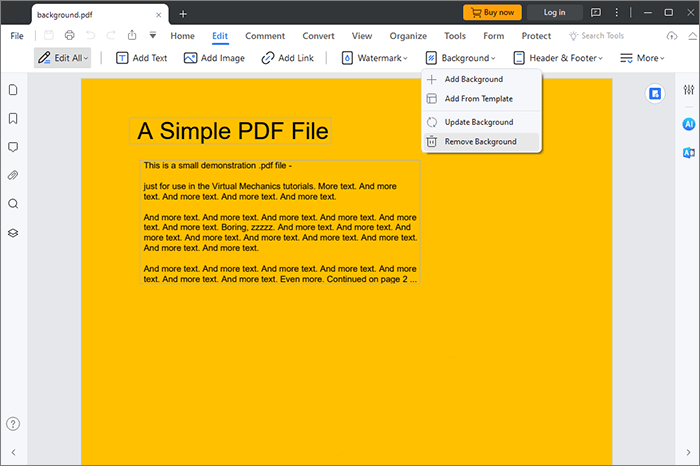 03Select "Remove Background" from the drop-down menu, and a confirmation window will appear asking, "Are you sure you want to remove all Background?" Pick "Yes" to confirm your choice.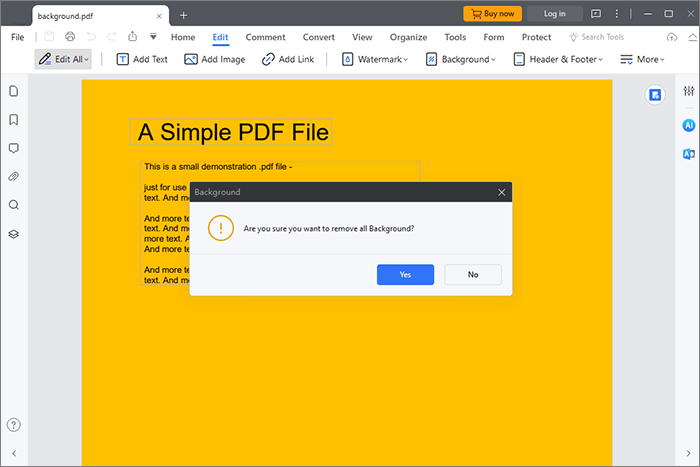 04PDFelement will eliminate the background of every page in the document automatically. Check the file in preview mode for mistakes; if there are none, click "File" and save the revised PDF.
Read More:
How to Remove Watermark from PDF Effectively? [5 Amazing Ways]
[Solved] How to Remove Permissions from PDF Files Easy & Efficiently
Method 2. How to Remove Background on PDF Using Adobe Acrobat
Adobe Acrobat is an excellent PDF editor and content editing tool that facilitates generating and modifying PDF files. The PDF background color eraser has a straightforward interface, making it easy to use without extensive instructions. Also, when you remove the background color from scanned PDFs, you'll have more room to write, erase photos, highlight, and annotate.
Use this procedure to know how to remove grey background in PDF with Adobe Acrobat:
Step 1. Launch Adobe Acrobat and select the PDF you want to modify. Click "Edit PDF".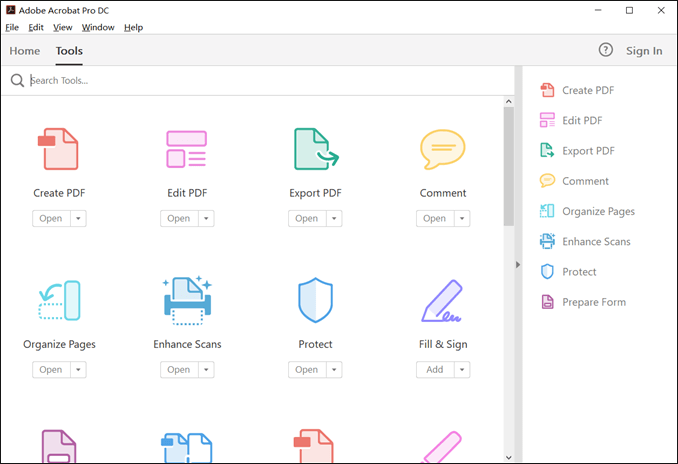 Step 2. Choose "Background" from the More menu in the toolbar, then hit the "Remove" button.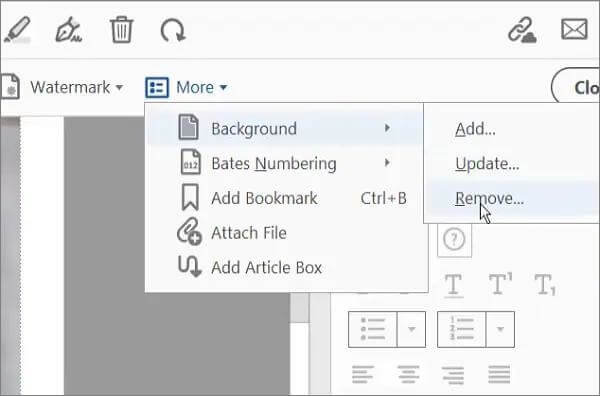 Step 3. Select "Yes" in the confirmation pop-up to delete the backdrop from your PDF and then save the edited PDF.
Can't Miss:
Say Goodbye to Restrictions: Adobe PDF Remove Password Solutions
Simplify Document Management: Adobe Merge PDF in Action [Updated]
Part 2. How to Remove Background Text from PDF with Online Tools
An online PDF background remover makes it easy to use on various portable devices. The online PDF background removers are helpful for those who won't be using PDF files often but need to remove the backdrop of a PDF file immediately. Here's how to remove background on PDF using online services.
Method 1. How to Remove Background from PDF by Google Docs
Google Docs is a free, web-based word processor-accessible via desktop and mobile web browsers. One of its strengths is its ability to work with and annotate documents in various formats. However, it is also an excellent tool for erasing PDF backgrounds online. Let's have a look at how to remove the background of a PDF using Google Docs:
Step 1. Check out Google Drive, and to add a PDF, select "New folder" and then "File upload".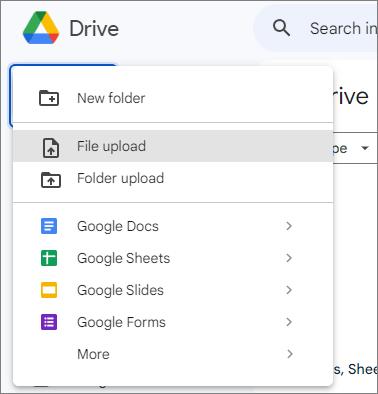 Step 2. Right-click on the PDF, select "Open with", and then select "Google Docs".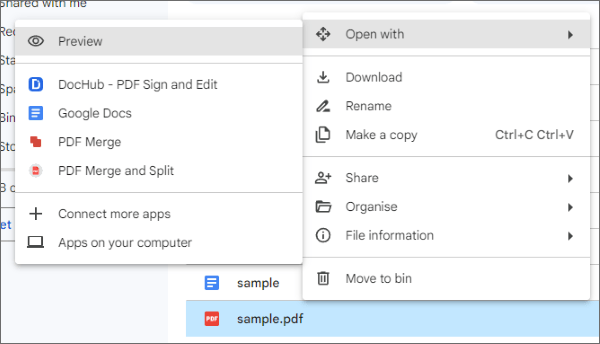 Step 3. The PDF's background color will change automatically. Select "File", and then from the drop-down menu, choose "PDF Document (.pdf)" via the Download option.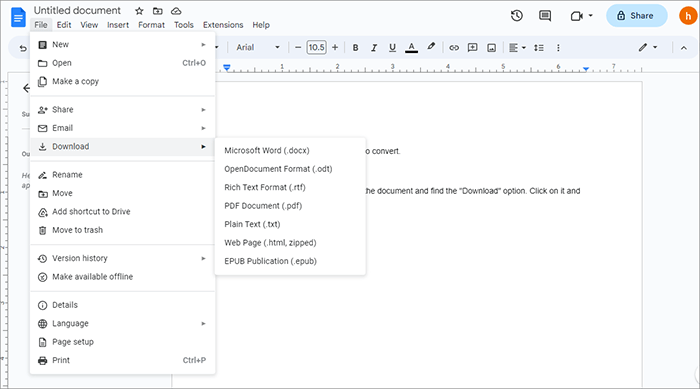 See Also:
How to Remove Encryption from PDF Like a Pro? Solved in 6 Quick Ways
Liberating Your Files: The Magic of PDF Secured Remove [Updated]
Method 2. How to Remove Background in PDF Using Desygner
Desygner is a powerful background remover from PDF files. With the click of a button, you can have your image automatically extracted from any background, transforming it into the tidiest version possible. Follow these steps to remove the PDF background using Desygner:
Step 1. Create a profile and sign in. Import PDF files to change under the My Designs tab.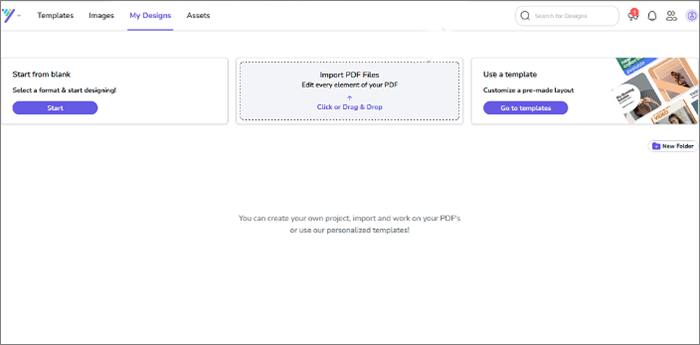 Step 2. Click the three dots to get the pencil-shaped fix tool. Desygner's editor will ask you to choose a font if it does not recognize it in your PDF file. Otherwise, you'll be prompted to choose a common unit of measurement.
Step 3. When you click "Continue", you'll be sent to the editing interface, where you can remove the background.
Step 4. Once the PDF backdrop has been removed, click "Download" and select "PDF Standard" as the file type.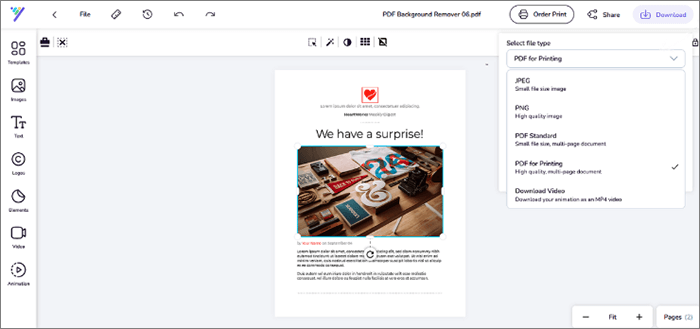 Method 3. How to Remove Background in PDF Through PDF2go
PDF2go is a high-quality online PDF editor with many useful tools for working with PDFs. This background remover for PDF is free, allowing you to upload, modify, and convert your PDF without downloading any software. Let's check out the guide to remove PDF background now:
Step 1. Launch PDF2go online and submit the PDF document by clicking "Choose File".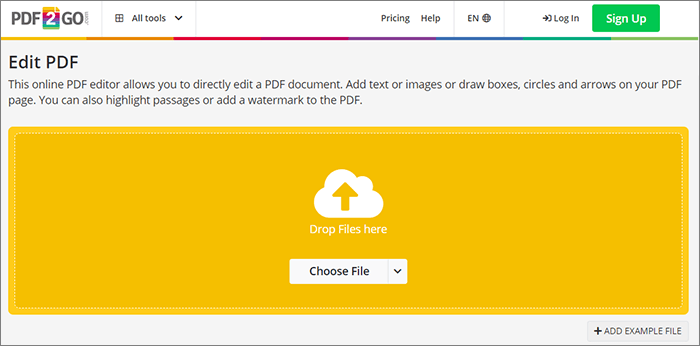 Step 2. Once you upload the file, you'll notice a background. Click the "Select" tool and the "Delete" option to remove it.
Step 3. You can then save your PDF without background.
May Like:
How to Remove Pages from PDF: Insider Tips for Quick Results
The Best Free PDF Security Remover Tools to Recommend [7 Tools]
Part 3. FAQs About How to Remove Background in PDF Document
Here are the most asked questions on how to remove background color from PDF:
1. How do I remove the yellow background from a PDF?
Modifying the background color can be effortlessly accomplished using a PDF editor. Open your PDF in PDFelement, click "Edit" > "Background", and select "Remove Background".
2. How to remove gray background in scanned PDF?
Removing a gray background from a scanned PDF can be a bit tricky, but PDFelement can do this. To eliminate the background in your PDF using PDFelement, begin by opening your PDF, then navigate to "Edit", choose "Background", and opt for "Remove Background".
3. Which is the best tool to remove background from PDF?
While there are multiple tools and methods to remove background from a PDF file, few come close to providing comprehensive services as PDFelement does. Designed for precision, speed, efficiency, and customer satisfaction, PDFelement is often ranked as the best tool to remove background from PDF files.
Conclusion
In conclusion, the process of removing backgrounds from PDF documents can greatly enhance the clarity and professionalism of your files. Whether you're preparing a presentation, creating marketing materials, or simply looking to improve the readability of your documents, removing backgrounds is a valuable skill to have in your toolkit. With the variety of tools and methods available, you can choose the one that best suits your needs and workflow.
Undoubtedly, PDFelement is an effective tool to remove background from PDF. The program is easy to navigate and has fantastic editing tools to help you customize the appearance of your PDF files' backgrounds. Download PDFelement today and enjoy viewing PDFs in your preferred background color.
Related Articles:
Unrestricted Access: Mastering the Art of Removing Security from PDF
Mastering PDF Unlocks: How to Unlock PDF Online with Ease
[Useful PDF Tips] How to Open Password-Protected PDF Without the Password
[Office Solutions] How to Send Password Protected PDF in 6 Different Ways
How to Encrypt a PDF File for Email? [Guide to Email Privacy]