If you regularly use PDF files, you probably know how to add watermarks. But do you know how to remove watermark from PDF? Making changes to PDF files is challenging if you don't have the right tools, but it's not impossible. Watermarks help protect the document, but you may want to remove them when:
The watermarks need replacement.
They obscure the text, making it illegible.
You don't need the watermarks anymore.
Whatever the reason, removing watermarks from PDFs is easy with the right tools. We'll show you how to remove watermarks from protected PDF files using online and offline tools.
Part 1. How to Remove Watermarks from PDF Using Offline Tools
In this section, we'll look at how to remove watermark from PDF using offline tools. These tools are better options if you have no internet. They're also more secure since you can remove PDF watermarks without uploading your files. Let's learn how to remove watermark in PDF using offline tools together now.
Method 1. How to Remove Watermark from PDF Using PDFelement (Hot)
PDFelement is multi-purpose software that makes it easy to manipulate PDF files. It can help you view, edit, remove watermarks from PDF files, and accomplish much more. The software is compatible with both Windows and Mac computers. Once you install it, you can use it offline without worrying about the internet connection. There's a free trial, but it has fewer features than the pro version.
Key Features:
Remove watermarks from PDFs effortlessly.
Remove the PDF watermark without the support of Adobe Reader.
Annotate and edit PDF files.
Facilitate filling and signing PDF files.
Here's how to remove the watermark from secured PDF files using PDFelement:
01Download PDFelement and follow the steps on the screen to install and launch it.
02Press the Open PDF button to open a PDF file that contains a watermark. If the document has a permission password, you can't edit it. First, remove the password first to allow you to remove the watermarks.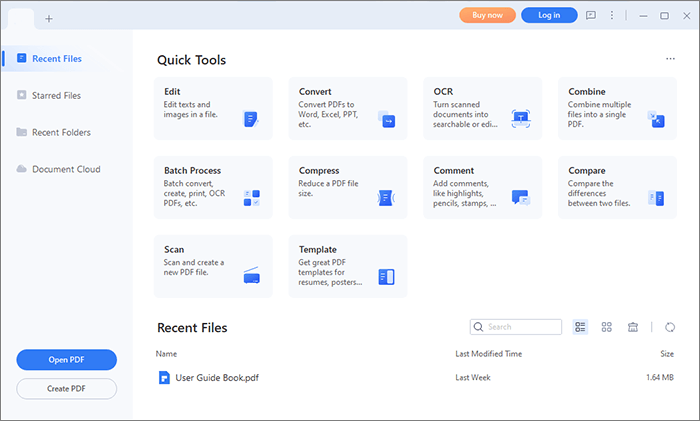 03Click Edit on the menu. You'll see more options appear below. Click the Watermark option to access the sub-menu. Then, choose Delete Watermark. Once you click it, the watermarks will disappear.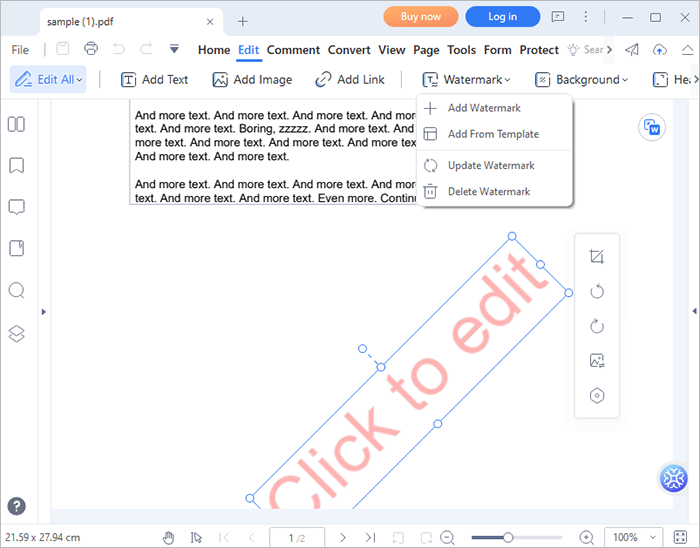 Further Reading:
The Ultimate Guide: How to Remove TikTok Watermark in Easy Steps
How to Create Watermark on PDF Files?
Method 2. How to Remove Watermark from PDF Using Microsoft Word
Microsoft Word is one of the most popular programs with many capabilities. The 2016 and later versions allow you to convert Word to PDF and vice versa. To remove watermarks from PDF, convert the PDF document to Word. You can do that using various software, including Word. Let's see how to convert a PDF file and remove the PDF watermark using Microsoft Word 2016:
Step 1. Open Microsoft Word, Go to the File tab, and choose Open. Look for the PDF document from your computer and open it using Word.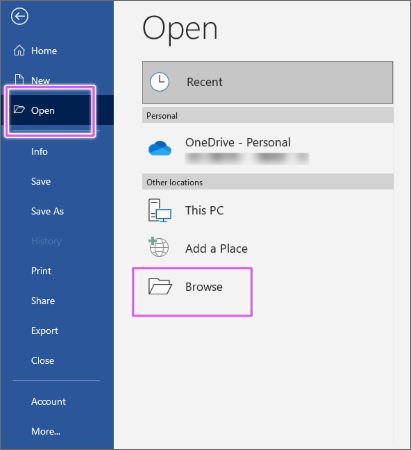 Step 2. You'll see the message shown below. Click OK to convert your PDF file to an editable Word document.

Step 3. Once the document opens, use the mouse to select the watermark the same way you would select an image. You may have to click on a place with less text overlap to access the watermark.
Step 4. When you click on the watermark, a box will appear on it, showing that you've selected it. Press the Delete key on the keyboard to remove the watermark. Then go to Save As, and save the document as PDF if you want to keep the PDF format.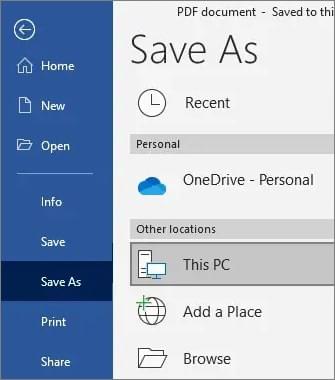 Method 3. How to Remove Watermark from PDF with Adobe Acrobat
Renowned for its comprehensive PDF editing capabilities, Adobe Acrobat offers a solution to seamlessly remove watermarks while preserving the integrity of the content. It is a better PDF watermark remover. Here's how to remove the watermark from PDF Adobe Acrobat Pro:
Step 1. Open the PDF file with watermarks using Adobe Acrobat Pro.
Step 2. Click the Tools tab and select Edit PDF from the list of tools.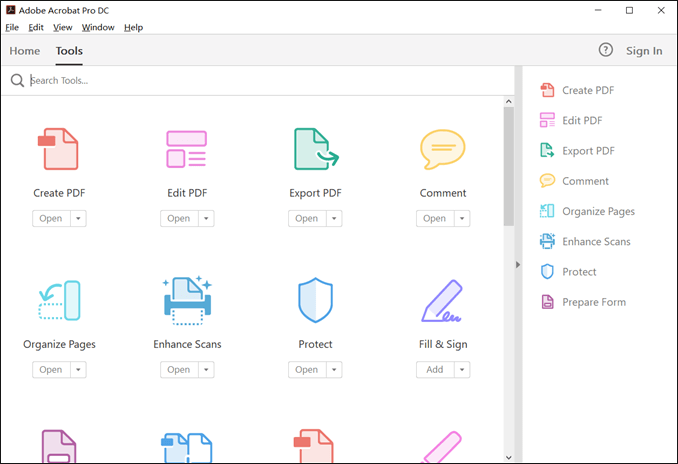 Step 3. From the Edit PDF toolbar, select the Watermark option followed by Remove. A dialogue box will pop up, asking whether you want to remove the watermark permanently. Click Yes.

Step 4. Click the File tab and select Save As to keep the changes you made to the file.
You May Like:
[6 Ways to Try Out] How to Print Password-Protected PDF
PDF to Word OCR Software Review: Unleashing Precision and Efficiency
Part 2. How to Remove Watermark from PDF Using Online Tools
Besides offline tools, can I remove a watermark from a PDF online? The answer is yes. This option is suitable if you don't want to install software on your computer or if your device has an incompatible operating system. Now, let's learn how to remove the draft watermark from PDF using online tools together in this section.
Method 1. How to Remove Watermark from PDF Using Google Docs
Google Docs help you create and edit Word documents, spreadsheets, slides, and forms. You can also save these documents on Google Drive. However, most people don't realize that Google Docs can easily remove watermarks from PDF files. It's free to do so, and you won't have to download any software. Here are the steps on how to remove a watermark from a PDF using Google Docs:
Step 1. Open your Google Drive account on google.drive.com and click New on the left.
Step 2. Select File upload and choose the PDF file with watermarks from your computer. The document you upload will appear at the bottom left of your page.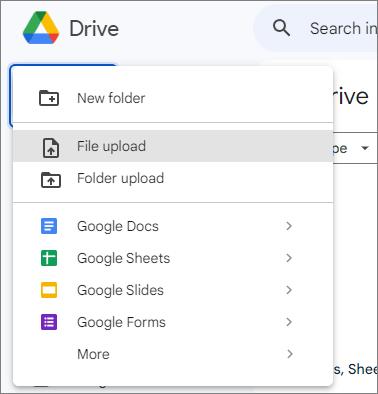 Step 3. Open the uploaded file to view it. Then click Open with Google Docs at the top.
Step 4. Once you open the PDF file in Google Docs, you'll notice the watermarks missing. Google Docs converts it to ordinary text. So, search for the watermark text and delete it.
Step 5. Then click File on the menu and select Download. Choose the PDF saving option if you want to keep the document as PDF. The file you download won't have a watermark.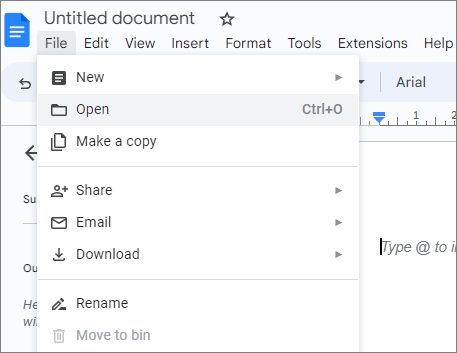 Method 2. How to Remove Draft Watermark from PDF Using Soda PDF
Soda PDF can help to edit, merge, convert, and split PDF documents. You can use this watermark remover from PDF by signing up on the website. Like other online tools, removing watermark from PDF documents involves uploading your file to the platform. Here's how you can remove watermarks from PDF using Soda PDF online:
Step 1. Go to the official website of Soda PDF. Then choose Online Tools and PDF Editor.
Step 2. Click Choose File to upload your PDF files.
Step 3. Once the file uploads, Click Edit from the menu.
Step 4. Double-click the watermark you want to remove, and you will see the delete icon. Then, click it, and the watermark will be removed.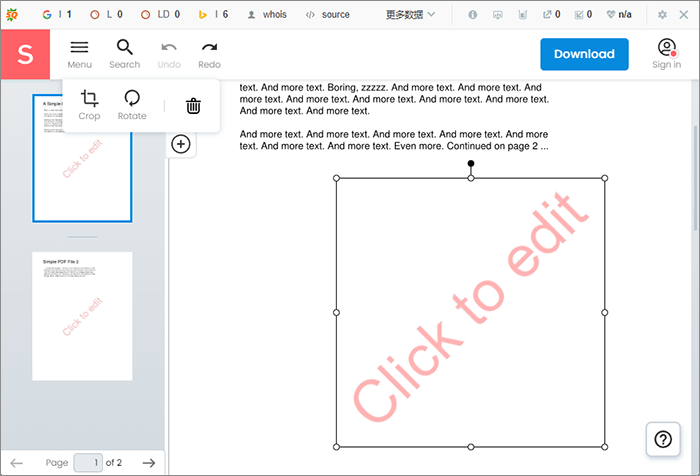 Learn More:
[Make Your Office Easy] How to Decrypt PDF Fast and Freely in 9 Ways
How to Combine JPG to PDF Files Offline & Online [Windows/Mac]
Part 3. FAQs About Removing Watermark from PDF
Q1. Why do some applications fail to remove watermarks?
Sometimes the application you're using can fail to detect the watermarks. One reason could be the version you're using. Some of the free trials don't have that ability. That means you have to buy the pro version to access the features. Another reason is that the document could be scanned. Watermark removal works with documents that you can edit.
Q2. Can removing a watermark from a PDF result in a loss of quality?
It depends on the method used to remove the watermark. Some methods might cause a loss of quality, especially if the watermark was originally embedded at a high resolution. Also, using software that isn't well-designed can potentially degrade the quality of the PDF.
Q3. Which software is the best for removing watermarks from PDF files?
PDFelement is the best solution for removing watermarks from PDFs. It allows you to manipulate PDF files in many ways, such as removing watermarks, editing text, and converting PDF to various file formats. In addition, it's fast and easy to learn, catering to all skill levels. Since it's downloadable, you can use it anywhere without an internet connection.
Also Read:
The Ultimate Guide to Mail Merge PDF: Step-by-Step Instructions
The Best Free PDF Security Remover Tools to Recommend [7 Tools]
The Bottom Line
PDF is a popular file format mostly preferred for its portability and security. Today, most files available online are PDFs. But some have watermarks which make it hard to use them effectively. This post has shown you seven ways to remove watermarks from PDF files. The five tools are widely available, but their effectiveness differs. If you want an effective PDF watermark remover, download the PDFelement and experience the benefits.
Related Articles:
How to Combine Scanned Documents into One PDF? [Online & Offline]
Convert PDF to Doc: Unlocking Editable Document Potential
How to Convert Password Protected PDF to Without Password: Approved Methods
How to Insert a PDF into a Google Doc: Quick and Easy Steps
From Text to Interaction: How to Make a Fillable PDF in Word
Top PDF to Word Converter Free Offline: Converting PDF to Word Made Easy