How to Delete A Playlist from iPhone Quickly?
Some people enjoy listening to all types of different songs on their desktops and on their mobile devices. Since there are all kinds of music styles and a large host of music artists that create the musical selections that people listen to today, everyone can pick and choose what they like. In fact, based on the songs that they prefer to listen to, they may create their own personal playlist so that they can make their selections easy to get to in an organized fashion. This playlist will play all of their favorite songs back to back, and can listen to them over and over again. But there are times when the playlist that they have created is no longer needed on their iPhone, and it will need to be deleted to prevent it to occupy the phone memory.
Though there are numerous ways to delete the playlist from the iPhone, people like to use an application that will make this process much easier. This is one of the main reasons why the Playlist Eraser for iOS is an excellent choice. The Playlist Eraser for iOS is designed to delete all kinds of sensitive information, such as photos, videos, music, notes, passwords, reminders, contacts, messages and more from an iOS device without the possibility of it being restored. Users will find this product as being one of the safest ways to accomplish this particular task. The process used includes an advanced overwrite feature that erases that has the capability to erase a fact and other things permanently.
For those who are interested in using this kind of software to delete their playlists, it is important that they become familiar with all of the appropriate steps. So, here's a 3-step process that will give each user the capability to permanently delete their playlist from their iPhone X, 8 Plus, 8, 7 Plus, 7, 6S, 6S Plus, 6, 6 Plus, 5S, 5 and other iOS devices like iPad and iPod touch.
Steps to Delete Playlists from iPhone X/8 Plus/8/7 Plus/7/6S
Step 1. Connect iPhone with computer
To initiate the process of deleting the playlist from the iPhone, the user should launch the installed iPhone playlist removal tool and connect your iPhone with the computer via a USB cable.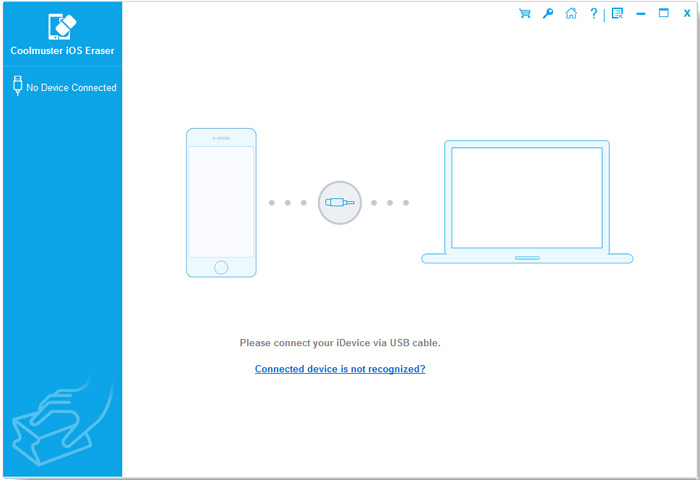 Step 2. Scan your iPhone for playlists
Once initiated, this application has been automatically programmed to begin analyzing and scanning the data that's on your iPhone.
Step 3. Delete playlist on iPhone now
Then click "Erase All Data" mode to delete all your iPhone data, including playlists. Before that, please make sure you have backed up your iPhone data in case of unexpected data lost. Then the user should click "Erase Now" to start the erasing process.
Notes: For now, to delete iPhone playlist, this program only supports "Erase All Data" mode. For deleting the other private files, please choose "Erase Private Data" mode.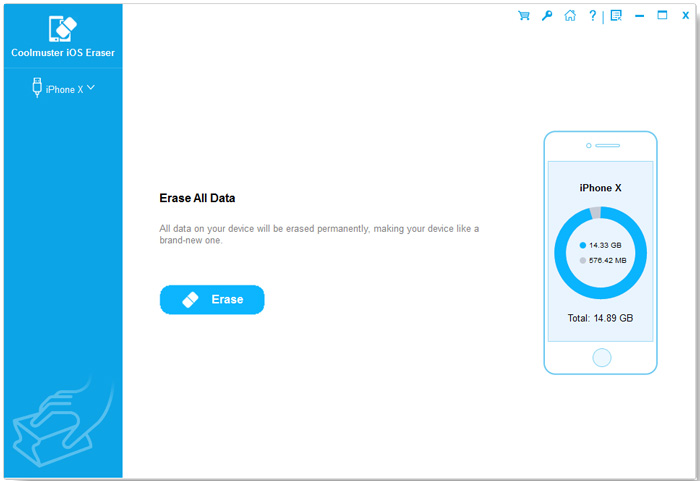 Related Articles:
How to Clean Private Data from iPad