How to Transfer Calendar from Android to Android?
It is normal to switch from one Android phone to another new Android, but how to get all the crucial files moved into the new phone for continued use has plagued many people. You Just want to get the information transferred in a secure manner that protects your privacy and the information as well from prying eyes. You now have a way of getting your files, such as calendar to to transferred easily with excellent third-party phone to phone data transfer that not only turns your PC into a information archival and backs up your Android data onto it, but also safely copies everything between two Android devices. Next, we will introduce the phone transfer tool carefully and you'll see just how easy this is to do in a just a few moments.
Android to Android Transfer can be installed simply in just a few minutes and its intuitive interface automatically identifies and connects to your mobile devices with ease. It can not only transfer calendar, contacts, SMS, photos, videos, call history, music and more between two mobile phones in Android, iOS or Symbian system, but also features with the ability to backup data from mobile device to computer so that you can then organize your files much easier on the PC and then transfer them back to help you keep them organized for easy access. What's more, Android to Android Transfer enables you to delete unneeded or little-used files that are taking up space on your Smartphone. This frees up space and makes you Smartphone work much better.
Android to Android Transfer does all the legwork for you, connects to whatever two devices you have, and automatically identifies all the key files for you. It's simple 3-step approach to get your calendar transferred from your Android Smartphone over to another Android device with ease.
A Way to Share Calendar between iPhone and Samsung Galaxy
Step 1: Open the Android to Android Transfer
Run the Android calendar transferring program on your Mac or Windows. Select "Phone to Phone Transfer" mode from the main interface if you aim to transfer calendar from Android to your new Android.
Tips: It is compatible with all Android devices, including Samsung, HTC, LG, Sony, Motorola, etc.
Step 2: Connect two Android phones to computer
Connect both of your two Android devices to your computer via USB cables. Mobile Transfer will detect them right away and display them on the left and right sides.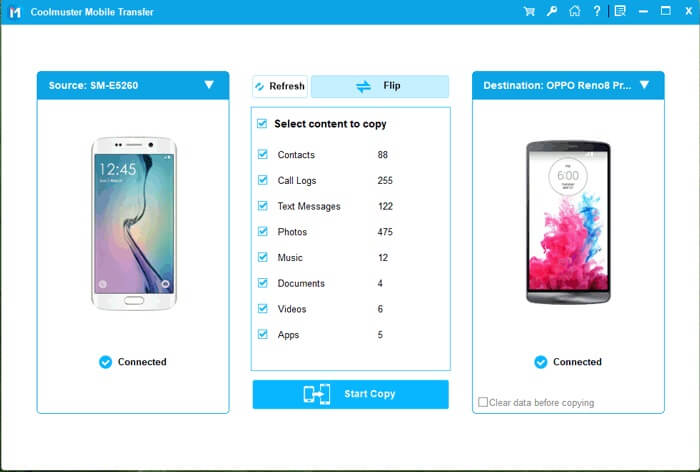 Step 3: Transfer calendar from Android to Android
Mark the "Calendar" if you only wish to transfer it to your new Android. You can also select other files for transfer such as contacts, text messages, call logs, applications, photos, music, and videos. Simply click the check boxes and then press on the transferring button to begin the transferring progress.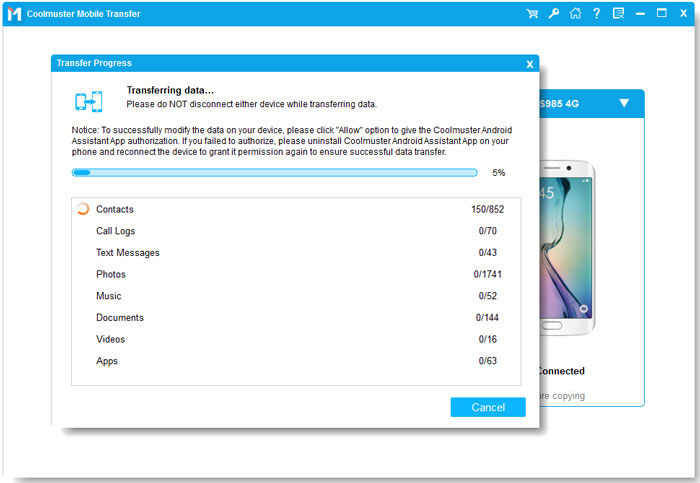 Just wait for minutes and the transfer will be finished perfectly.
Related Articles:
How to Copy Music from Android to Android
Copy Contacts between Nokia and Android
Add a comment