Did you purchase the latest iPhone model? We all feel excited when we buy a new smartphone. However, you may need to transfer all your data from your old iPhone to your new iPhone. The best thing about Apple devices is that you can easily transfer files between them. The iPhone migration feature enables you to transfer all your data to newly bought iPhones by selecting a few options. But what should we do if occurs "iPhone won't transfer to new iPhone"?
Sometimes, transferring data from an older phone to a new iPhone can be a hassle. Even though it's a common issue, it can be frustrating to find that your data transfer between iPhones keeps on failing without an obvious reason.
In this article, we will share effective solutions to resolve the issue of the "transfer directly from iPhone not working" problem.
Part 1. What Does "Transfer Directly from iPhone" Mean?
Transfer Directly from iPhone entails cloning files from one iPhone to another through Wi-Fi. This is an official method Apple provides for transferring files between iPhone devices or factory resetting an iOS. However, before using this method, your device should operate on iOS 11 or above. Additionally, you need to back up data on your old iPhone before proceeding with the data transfer.
Part 2. Why I Can't Transfer Data from iPhone to iPhone?
There are multiple reasons why an iPhone may have trouble transferring data. According to experts and user reports, below are possible causes for 'the iPhone transfer not working issue:
1.Minor glitches.
2.Didn't enable Bluetooth.
3.Device's iOS version is outdated.
4.Poor network connection.
5.Devices have low battery.
Part 3. How to Fix "Transfer Directly from iPhone Not Working"?
Here are some common methods you can try if you're experiencing issues with direct transfer on your iPhone.
Way 1. Ensure Bluetooth Is Turned On
To transfer data directly from one iPhone to another, you need to establish a connection between devices. If not, the direct transfer from the old iPhone to the new iPhone will not work. Therefore, if you are facing a new iPhone transfer not working issue, make sure that Bluetooth is enabled on both iPhones.
To check if your Bluetooth is enabled on your device, access the Control Center on an iPhone by swiping down from the top-right corner for newer iPhone models or swiping up for the older models. Now check if the Bluetooth icon is activated. Alternatively, you can go to "Settings" > "Bluetooth" and toggle it on.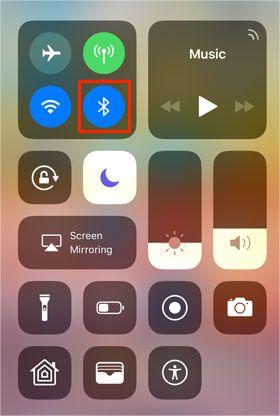 Way 2. Keep the Devices Charged
To ensure that the transfer process runs smoothly, ensure both phones have a minimum of 50% battery charge. If they are not properly charged, the transfer process may repeatedly get canceled. Your old iPhone may have very low battery health and thus can't keep the charge properly. In that case, connect it to power during the transfer process.
Read More:
Top 9 Ways to Fix "Messages Didn't Transfer to the New iPhone"
How to Transfer Messages from iPhone to iPhone?
Way 3. Force Restart the Devices
Still facing "transfer from nearby iPhone not working" issue? You can try force restarting your iPhone to activate its self-cleaning feature. This could potentially solve the issue. This is a simple solution to try before attempting more complex methods.
iPhone 6/6s and SE 1 Gen- Press the "Sleep" or "Wake" button and "Home" button together until the Apple logo shows. Then, release the buttons.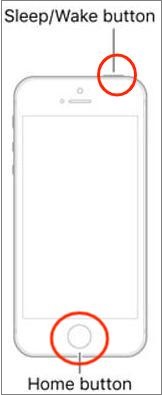 iPhone 7 and 7 Plus- Press and hold the "Sleep/Wake" key and "Volume Down" until you see the Apple logo.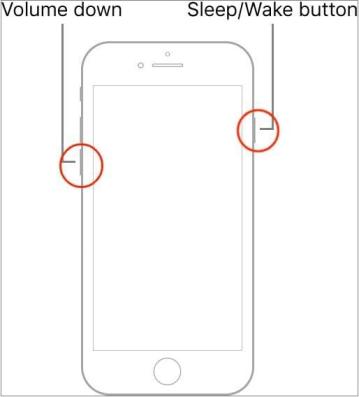 iPhone 13/12 and below- Press the "Volume Up" key and quickly release it. Next, press and quickly release the "Volume Down" key. After that, press the "Side" button and release it when the Apple logo appears on the screen.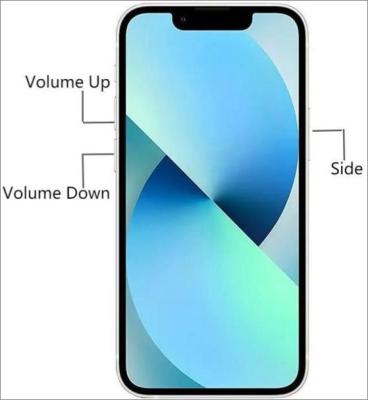 Can't Miss:
Contacts Didn't Transfer to New iPhone? 7 Flexible and Easy Fixes
How to Fix an iPhone Stuck on Loading Screen?
Way 4. Check the Version of Your iPhone
To use Quick Start correctly, your device must have at least iOS 12.4 or a later version installed. Also, remember that the direct iPhone transfer may not work properly if the version of your old iPhone (Source) is higher than the new iPhone (Target). You should therefore check the version of your iOS and update it if necessary. Here's how to do that:
Step 1. First, open your iPhone's "Settings" application, then head to "General".
Step 2. Click on the "Software Update".
Step 3. Select "Install Now" if an update is available, or choose "Download and Install" to download the update. Once downloaded, enter your passcode and select "Install Now".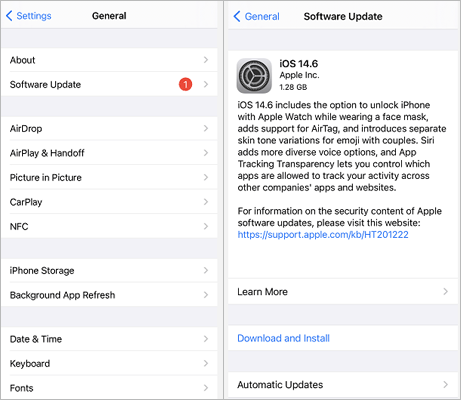 You May Like:
iPhone Blue Screen of Death? Here are 7 Easy Ways to Fix
9 Best iPhone Repair Software to Fix All iPhone System Problems with Ease
Way 5. Delete Unnecessary Data
If you have large files, around 500 GB or more, the transfer process may be slow because of data overload and "iPhone won't transfer" issue may occur. So, it's good to sort through your data first. Delete any photos, apps, videos, or large-size documents that you don't need anymore.
Learn More: What if an iPad keeps restarting on its own? If you want to fix it, you can click this guide to get useful tricks.
Way 6. Transfer Data from One iPhone to Another in 1 Click
Coolmuster Mobile Transfer is a great third-party application for transferring contacts from one iPhone to another. It supports the transfer of contacts, text messages, photos, music, apps, videos, and call logs. Additionally, you can use it to transfer files between Android devices. It doesn't matter the operating system of your device, and you can use this tool to synchronize files between two mobile phones. All it takes is one click of a button. Some key features are as follows:
Allow to transfer various data types, such as contacts, music, photos, eBooks, applications, messages, videos, and call logs, from an old iPhone to a new one in one click.
Support transferring files between iOS and iOS, Android and iOS, iOS and Android, and Android and Android.
Compatible with iPhones, iPods, and iPads, including the latest ones such as iPhone XS Max, XR, etc.
Work on Mac and Windows computers.
Click the button below to download a free trial of Coolmuster Mobile Transfer.
Here's how to transfer files from iPhone to iPhone:
01Download and Install Coolmuster Mobile Transfer
Download, install, and run the application on the computer. After that, choose the "Mobile Transfer" option from the toolkit.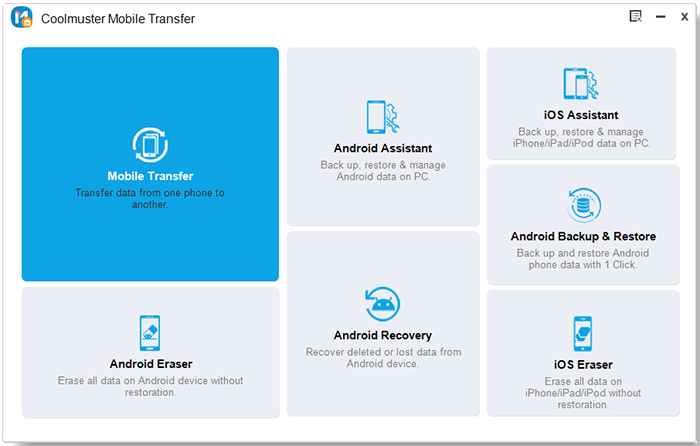 02Connect to Computer
Connect your iOS devices to the computer using their lightning cables. Once connected, you will be directed to an interface where you can see both devices on the screen.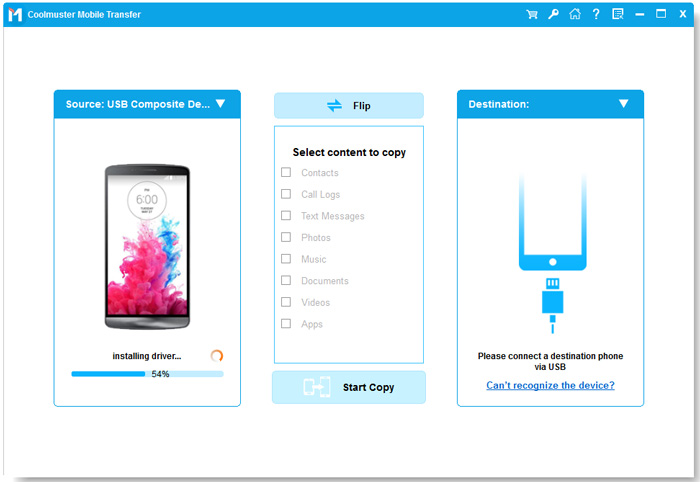 03Transfer Directly from iPhone to iPhone
Now tick the files you want to transfer from the screen. For example, you can choose the "Notes" or "Contacts" option from the content list for transfer. Once confirmed, click the "Start Copy" button to transfer the contacts immediately.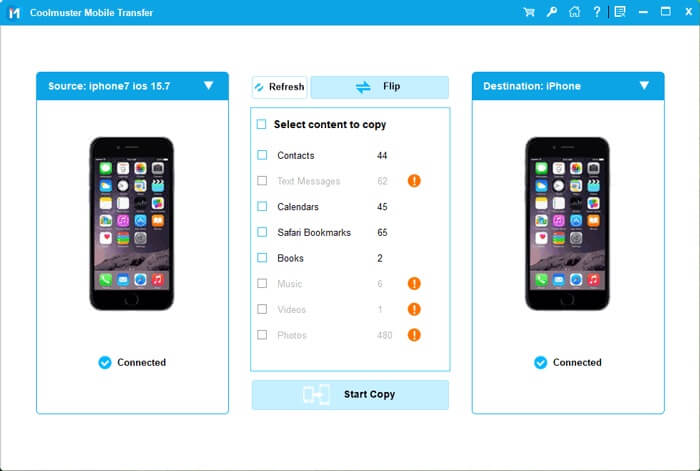 You May Want to Know:
How to Fix the iPhone Stuck on Apple Logo Issue
How to Fix iPhone Stuck on Zoom Mode Quickly? (Solved)
Part 4. FAQs about iPhone Transfer Directly Feature
Q1. How long will it take for iPhone migration?
The duration of the migration process might take about half an hour to finish sending your files. But it depends on your internet connection and the size.
Q2. Why is transfer directly from iPhone to iPhone taking forever?
You have large files, or your internet connection is weak and unstable. In some cases, the transfer may take longer than expected. Depending on your internet connection speed, phone performance, and other factors like network congestion or bad reception, the process may prolong.
To Conclude
By now, we hope you can confidently resolve the "iPhone transfer to new phone not working" problem. As you can see, it is very easy to fix with the reliable solutions mentioned above. If you prefer not to use the tricks, use a powerful phone-to-phone data transfer program such as Coolmuster Mobile Transfer. This great tool also can help you solve "new iPhone won't transfer from old iPhone". It makes transferring data between two phones a breeze.
Related Articles:
How to Transfer Data from iPhone to iPhone without iCloud? (8 Scientific Ways)
How to Transfer Data from iPhone to iPhone after Setup in Four Dependable Ways?
How to Transfer Data from Broken iPhone to New iPhone? (4 Ways Out)
How to Transfer Data from iPhone to OPPO Seamlessly? (4 Tested Methods)