Screen mirroring is a way of casting your phone's screen to a large screen such as a computer or TV. You may want to share photos and videos with your family or friends or give a presentation but can't make it to the office. Whatever the reason, mirroring your phone's screen is what you should do. Among the many apps that can enable you to do that is Mirroring360.
Mirroring360 is a screen mirroring app that allows you to wirelessly cast your phone to a large screen like a laptop and TV. After casting, you can watch your favorite videos and movies and play games on a big screen. Read this mirroring360 review to understand how the app works, its features, and if it is worth using. You will know all the ins and outs of mirroring360 and the alternative app to use. Let's begin.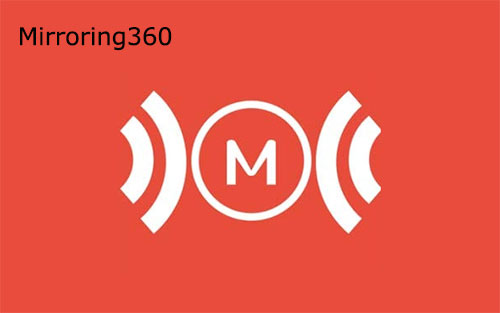 Part 1. What's Mirroring360?
Mirroring360 is software that can be installed on Windows or Mac computers and be used to mirror various devices' screens to a computer. Mirroring360 is compatible with all devices, including Android, iOS, Windows, and Mac. It enables you to achieve high-quality results when you wirelessly mirror your smartphones to a PC.
Apart from mirroring, you may also record the mirrored display. This means you don't need to depend on your device's built-in screen recording, which may be straining the device's hardware. To use Mirroring360 for a long time, you have to go for a paid plan. However, you can still opt for a free trial which is accessible for only a short period.
The notable feature when you buy Mirroring360 Pro Edition is that you can craft a room and invite others to join, allowing them to observe your mirrored screen on their own devices. This is incredibly useful if you want to conveniently display your screen to many people, especially when working remotely. Here are the features of Mirroring360:
Key Features
It can mirror any phone to a computer.
Screen sharing with 40 participants.
Compatible with Android, iOS, Mac, and Windows.
Supports screen recording.
Displays many screens at once.
Supports cross-devices.
Read more:
Top 7 Ways to Mirror iPhone to iPad Easily [Latest Tutorial]
Best Screen Mirroring App for Android to PC
Part 2. How Mirroring360 Works?
Mirroring360 is a wonderful screen mirroring tool that allows users to share their device screens onto a large screen like a computer wirelessly. Therefore, you should understand how this app works to achieve the best out of it. But before that, it is worth mentioning that to mirror an Android screen, you have to install the Mirroring360 Sender, and for iPhone, you just download the Mirroring360 application. After downloading the app, you can now start mirroring your devices. Here are the steps to use:
Step 1. Ensure the phone and computer are both connected to the same WiFi network.
Step 2. For iOS devices (iPhone or iPad), head to "Control Centre," then to "Screen Mirroring," and choose your laptop. If you own an Android phone, head to the Play Store and download Mirroring360 Sender Basic. Then connect the phone to the computer.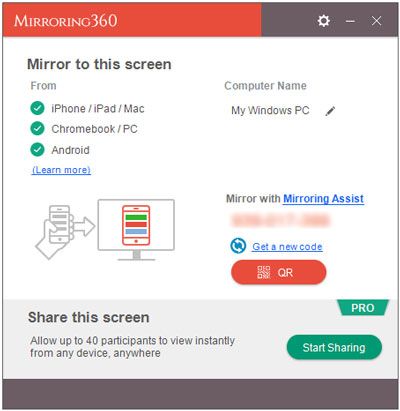 Step 3. That's it. You have now mirrored your phone to the computer successfully.
Part 3. Pros and Cons of Mirroring360
Mirroring360 has its own unique set of benefits and drawbacks, so let's dive in to see those that stand out the most.
Pros
You can share your screen with 40 people - Mirroring 360 allows up to 40 people to connect for any online meeting or webinar. This is especially useful for large groups, such as corporate meetings and training sessions.
Allows gameplay recording - The software allows users to record their gameplay and share it with others, making it ideal for gamers who want to show off their skills or replay difficult levels to get better at the game.
Mirror web meetings - Mirroring360 enables businesses to mirror web meetings, making it easier for teams to collaborate and stay connected.
Compatible with multiple devices - It works on various devices like PC, Mac, Android, iOS, Chrome OS, and more. This makes it easy to connect and collaborate with people, no matter what type of device they are using.
It has an option for screen recording - Another big plus for Mirroring360 is its ability to record the meeting or webinar, so you can review it later if necessary. This is great for training sessions as you can go back and review specific points without taking notes or remembering everything from the meeting.
Free trial version - Mirroring360 also offers a free trial version of their software, so you can try out the features and see if it suits your needs before buying.
Extensive documentation to allow users to learn the software easily.
Cons
It's quite difficult to connect devices - Mirroring360 doesn't offer an easy way to connect two or more devices. It's not as user-friendly as some of its competitors and can lead to confusion.
Sometimes, the screencast isn't smooth - Screencasting can sometimes be a bit laggy and unresponsive, especially if you're trying to mirror multiple devices. This can make it difficult to view the content properly.
Read more:
How to Mirror iPhone/iPad to Windows 10
How to Control iPhone with Broken Screen Effortlessly? (6 Proven Ways)
Part 4. Mirroring360 Pricing
Mirroring360 has a free trial, but it is not suitable for long term purposes as it only works for a short period before you purchase a license. So, when you need a paid plan, you have three different pricing plans to choose from. They are:
Standard plan: Offers a one-time fee of $11.99. Allows one computer installation, offers lifetime access to one computer, and supports all devices.
Pro plan: Supports all devices, only one PC installation, offers lifetime access on one PC, but you can also transfer to another computer. Moreover, you can share screens with 40 participants at once. Get all these functions for $29 yearly.
Enterprise plan: This plan is perfect for companies and schools that need licenses for many computers. To find pricing and specifications, you can contact the developers.
Part 5. The Best Alternative to Mirroring360
Understandably, some may be hesitant to take advantage of the exclusive benefits Mirroring360 offers. Its pricing deters some, and others feel overwhelmed with its basic features. However, alternatives sometimes have so much to offer that it's hard to ignore them.
Phone Mirror is the best alternative app you can use. It supports screen mirroring of both Android and iPhones to PC or Mac, and you can also share virtual meetings online. Additionally, it provides the ability to record gameplay videos from PC games like Stumble Guys or Call of Duty for later viewing on any Android device. Besides, it enables file transfer from computer to Android devices, making it easier to manage all your data. Its ease of use is also an added plus.
Key features of Phone Mirror:
Supports screen mirroring across all platforms, such as iOS, Android, Mac, or Windows.
Share virtual meetings online on Zoom.
Ability to record videos while playing Call of Duty on the computer.

Free Download for PC
How to use Phone Mirror to cast an Android to PC/Mac:
01 Download and install the program on your computer and launch it, then choose "Android Mirror".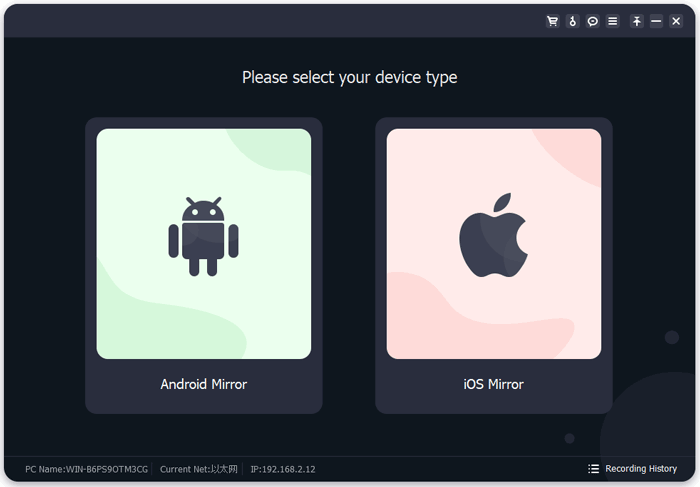 02 Give the software access so it can connect across all domain networks, public and private networks.
03 Connect your phone to your PC with a USB cable. Afterward, make sure to activate USB debugging. Then install the mirroring app on your Android phone. The connection will be done.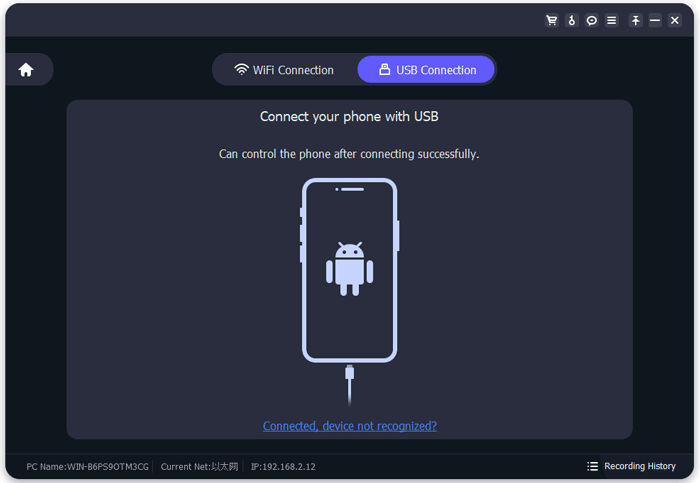 04You have now successfully mirrored your Android phone's screen onto a computer. You can start gaming and social media messaging on a bigger screen.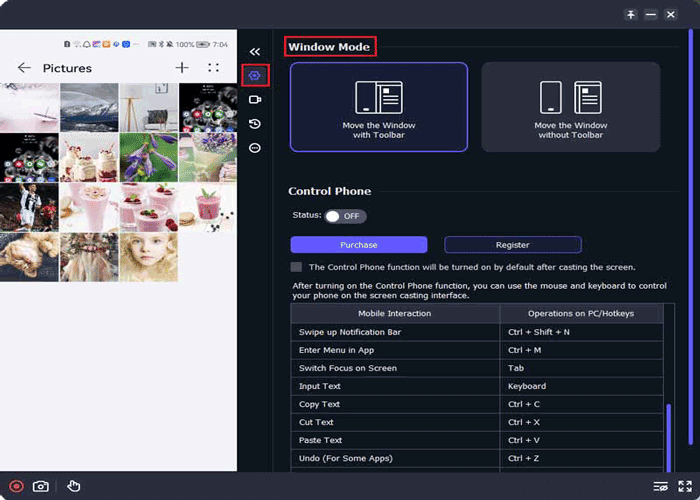 Part 6. Common Asked Questions about Mirroring360
Q1. Is Mirroring360 Safe?
According to Scamadviser, an automated system that inspects if a website is legitimate, secure, and trustworthy, the Mirroring360 website looks safe to use. But since the site's analysis is carried out automatically, you should also check to ensure the site is safe.
Q2: How can I activate the screen mirroring feature on Mirroring360?
To activate Screen Mirroring on an iPhone or iPad, navigate to the "Settings" page and proceed to "Accessibility Features." Look for "Control Center" and select Add "Screen mirroring." You will see it in the control center; simply tap the icon to activate it.
For Androids, click on the "Settings" icon and look for "Cast," then switch on "Wireless display"; you can now start screen mirroring.
Conclusion
Mirroring360 is a superb program that enables you to cast your smartphone's screen to a computer. It offers great features and benefits to make your experience better, But, it's quite difficult to connect the devices, and sometimes the screencast isn't as smooth as some of its competitors.
If you're looking for a great alternative to Mirroring360, Phone Mirror is a great choice. It's easy to use and has advanced features that make it perfect for streaming content from your mobile device.
Related Articles:
Easily Screen Mirroring Xiaomi to PC - Full Guide [Updated]
How to Deftly Control iPhone from PC with/without USB Cable?
How to Connect iPhone to Windows PC in 4 Simple Ways? (Step-by-step Tutorial)
5 Ways to Cast Android to Windows 10 [Step-by-Step Guide]
Top 6 Methods to Backup iPhone Photos Effectively