The Android lock screen is a security measure that protects your phone from being used without your consent. It's an effective measure to keep sensitive information safe from prying eyes. At times, it can be very heartbreaking if you fail to bypass Android lock screen after attempting several times. Some of the reasons your Android lock screen fails are hardware problems, unresponsive applications, insufficient memory, or forgetting the password. This article will teach you several methods of screen lock bypass, whether it is a pattern, fingerprint, face lock, or PIN.
Method 1: Bypass Android Lock Screen Using Android Device Manager
Connecting your phone to your Google account helps in the unfortunate event when your screen locks. A more straightforward way to bypass Android lock screen hack is by using the Android Device Manager. This process utilizes your phone's last location to locate stolen or misplaced devices. The Lock Device button on your Android Device Manager will allow you to reset your phone's passcode. Follow the process below to get into a locked phone:
Step 1: Launch the "Android Device Manager" or "Find My Device."
Step 2: Sign in using your Google Account.
Step 3: Click on "Secure Device."
Step 4: You must lock the device and set a new passcode.
Step 5: Follow the guidelines to set a new passcode and put it on the lock screen.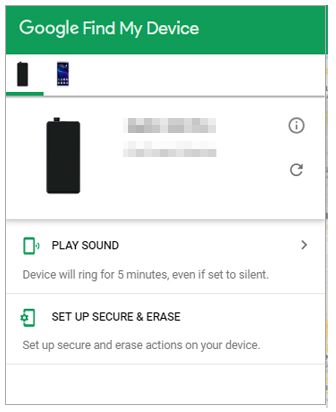 This method will only help when you have enabled the location settings on the Android device and have already synced with your Google account. Maintaining your Google account is imperative.
You may like:
LG Lock Screen Bypass: How to Bypass Lock Screen on LG Phone?
[Solved] How to Remove Screen Lock PIN on Android without Password?
Method 2: Hack Android Pattern Lock by Factory Reset
Factory reset is an ideal and convenient way to hack a phone password on Android. When you reset your device, it enables you to create a new passcode. However, this process will delete all data from your device. The following steps will enable you to bypass the screen lock using factory reset when you forgot Android pattern.
Step 1: Switch off your device, then long-press the "Volume Down" and "Power" buttons simultaneously until you see the recovery mode screen. Note that slight variations exist according to the device's model and brand.
Step 2: Use the "Volume" buttons to navigate through the menu list and select "Wipe Data/Factory Reset." The Power button will enable you to confirm the selection.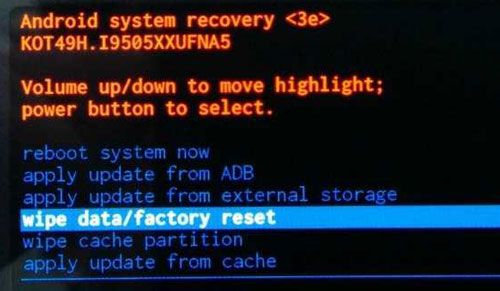 Step 3: Choose "Yes," click on "Delete all user data," and then press the power button to continue. After the process is completed, switch on your device.
Method 3: Bypass Lock Screen on Android by Find My Mobile [Samsung Only]
The Samsung Find My phone application is a powerful tool used to find a missing Samsung phone, back up data, remove unwanted data from the Samsung, and bypass the Samsung lock screens. Using this application, one can easily locate a lost Samsung device. Ensure that your Samsung phone is turned on and connected to a network. In addition, you must have been signed into your device and enabled the remote unlock. Follow the below steps to be able to bypass Android lock screen pin:
Step 1: Using your computer's browser, sign in to your "find my mobile" account on the Samsung website.
Step 2: If you have more than one registered device, select the one you want to unlock. Click on the "Unlock" button that is located in the bottom left corner of the interface.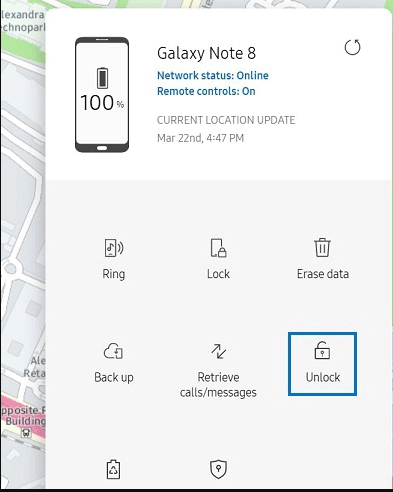 Step 3: A new window confirming your password will appear after you click on the "Unlock" button. Now click the "Next" button to bypass the android lock screen successfully.
See more:
[Fixed] How to Unlock Locked Android Phone without Losing Data
Fast Unlock a Vivo Phone If Forgot Password (Full Guide)
Method 4: Boot on Safe Mode to Remove Third-party Screen Lock on Android
This method is common for third-party applications installed on the Android phone. It is a straightforward process that requires no technical knowledge and allows you to bypass the Android lock screen. This can be done by starting your phone on Safe Mode. Booting into safe mode makes the third-party applications that are used to set the screen locks disabled by default. Follow the below steps to remove the third-party screen lock:
Step 1: Reboot your Android device on Safe Mode
Start the process by rebooting your phone. To reboot your phone, you need to power it off. Then press the power button, release it when the device is starting up and hold the" Volume down" button.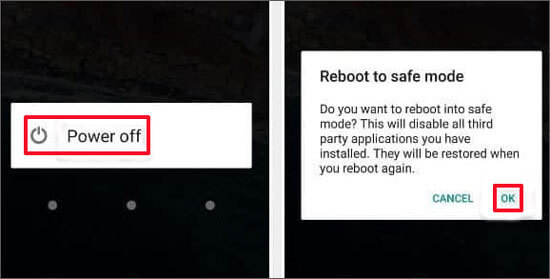 Step 2: Open the "Settings" application
Launch the "Settings" app and navigate to the Apps. Identify the third-party application that is creating a screen lock and clear the cache of that application.
Step 3: Reboot the Device
Reboot your Android application to be able to bypass the Android Screen lock.
Method 5: Unlock Android Phone without Password Using Android Screen Unlock
Have you tried other methods, and you are finding the methods to be quite complicated? Do not mind because there is an easy way to crack a pattern lock on your Android device. Android Screen Unlock is a powerful tool for removing patterns, passwords, and PIN locks. It comes with a simple and easy-to-use interface that allows you to set your passcode, type in the pattern if required, and access it within seconds if you want to use your fingerprint scanner.
Key Features of Android Screen Unlock:
* Bypass all android screen locks, including fingerprints, PIN, pattern, and password.
* Simple, secure, and easy to use, no technical know-how is needed.
* Fast way of removing android screen locks without reset.
* Support 20,000+ models of Android phones & tablets like Samsung Galaxy, Huawei, Xiaomi, Sony, etc.

Free Download for PC
Follow the below steps to break pattern lock on Android phones with ease:
01Download and then Install the application
Launch the application after you have installed it and click on the button named "Screen Unlock" from the options. Connect the android phone to your laptop using a USB cable and click on the button named "Unlock Android Screen" from the available options.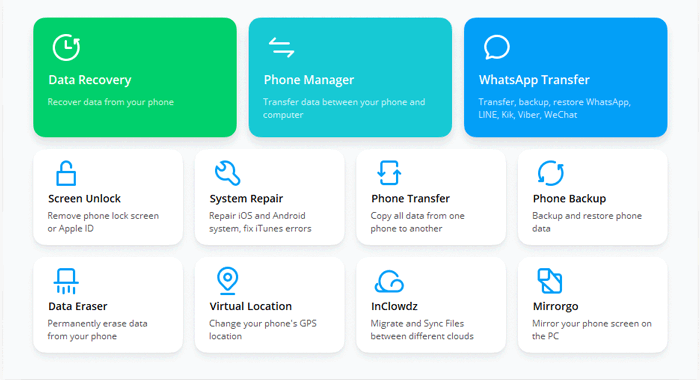 02Choose your device's information
Specify the brand, name, and model of your android device from the screen that will appear.
03Get into Download Mode
To get into the download mode, power off your android phone, press and hold the "Home," "Volume down," and "Power" buttons simultaneously. After that, press the "Volume Up" button to enter the Download mode.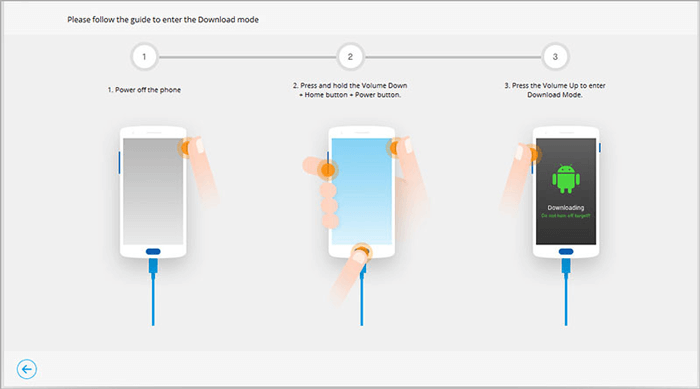 04Bypass Android pattern lock
Your device will start downloading the recovery package once it gets into the download mode. Wait until the process is complete. Click on the "Remove Now" after the recovery package finishes to download to remove the screen lock without losing data.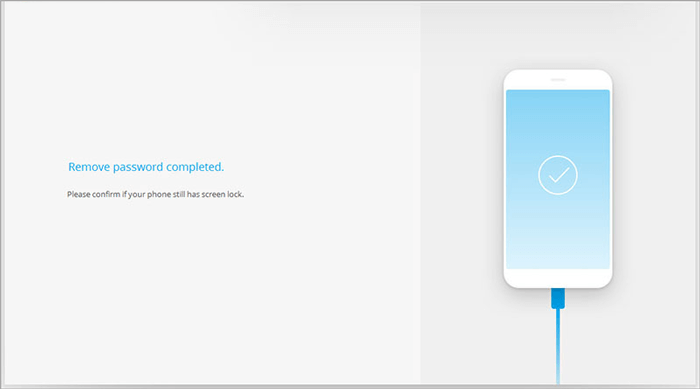 You can now access your android device without entering screen patterns, passwords, or using a fingerprint scanner.
Summary
In a nutshell, when locked out of Android phone, you can use the methods discussed above to bypass the Android screen lock. Bypassing Android Screen Lock and getting access to your smartphone is a fundamental thing that any user can do on their own and safely. If you want zero risk of data loss, then using Android Screen Unlock - this password cracker for Android, must be your first choice. With it, even if you forget the Android lock screen password, pin, pattern, fingerprint, etc., you can easily unlock and access your phone.
Related Articles:
What is an Intelligent Lock Screen on Samsung & How to Enable/Disable it?
How to Bypass Android Lock Screen without Google Account in Top 6 Ways? (Proven)
4 Free Solutions for Samsung Galaxy SIM Unlock
What if You Locked out of Android Phone? 7 Easy Ways May Help (New Data in 2023)
How to Access a Locked Android Phone via USB? [Solved]