The need to bypass face recognition on an Android comes in when the device is buggy, or its camera is damaged. In that case, it will fail to unlock the device because its system must recognize your face.
Whenever you try to unlock your device via face recognition with a buggy device or nonfunctional camera, it will fail to unlock. Trying many times, in this case, will lock your Android permanently. This means you will get stuck on a locked device. But worry not, as this blog will take you through the techniques on how to bypass face recognition on Android.
Part 1. Why Android Fail to Unlock Face Recognition
It can be really frustrating to get locked out of your phone. Face unlock may fail to work due to many reasons. Below are some of the causes:
The face unlock application is buggy.
The phone's camera or the sensors are damaged.
The settings of the face lock are not stable.
These are just a few reasons your face unlock may fail to work. Whatever the cause, you will not be able to use your device as usual, and trying to unlock it may lock it permanently. Therefore, how do I unlock face recognition on Android? Follow this guide closely to learn the tricks without much hassle.
Part 2. How Face Recognition Works
Can you unlock a phone with face recognition? The answer is "yes". Before you set face recognition on your Android as a security mechanism, just know it is easier for another person to remove the lock with just a picture of your face.
When scanning the face for facial recognition security on Android devices, the systems will analyze the parts of your face, like the distance between the chip, lips & eyes. It scans and makes boundary lines on your face.
Conversely, it is easier for someone to hack into an Android device with a face unlock. Let's say another person has your picture; they can use it to unlock your device. However, it is not always successful. But beware, it is risky to use face unlock on a phone.
Read More:
Android Unlockers: Top 8 Android Phone Unlocking Software in 2023
5 Ways to Unlock Android Phone if You Forgot the Password
Part 3. How to Bypass Face Recognition on Android
It is quite easy to bypass the default face recognition on Android devices. This section highlights various ways to remove the face unlock from Android and gain access to your device again.
Method 1. How to Bypass Face Recognition on Android by Android Unlock
To save yourself stress when bypassing face unlocks, try Android Unlock, a reliable and professional Android unlocker that works like a charm. It is specially designed to remove any screen locks on Android devices.
This tool can remove face unlocks, PINs, patterns, fingerprints, and passwords. It is a simple tool with click-through operations when bypassing the Android lock screen. It is the easiest way of unlocking a locked Android. Additionally, it can removes locks from LG/Samsung device without data loss.
Here are the features:
Remove face lock, pattern, password, fingerprints, and PIN.
Remove FRP locks on LG/Samsung without a Google account or PIN.
Support almost all Android models.
Easy to use and very secure.

Free Download for PC
Here are the steps to use Android Unlock to bypass face recognition without data loss:
01Download the app on your PC, then connect the Android phone using a USB wire. After it connects successfully, choose "Unlock Android Screen" from the options on the screen.
02Choose the brand, name of the device, and model to unlock the device. Check the option: "I agree with the warning and I am ready to proceed". Proceed by hitting the "Next" button to unlock your screen.
03Enter the device into Download mode as per the model. Use the instructions on the screen to do that effortlessly. You will get to another screen to perform the process.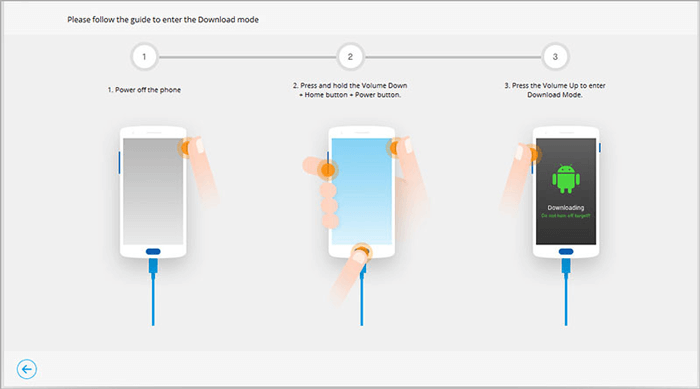 04Check the progress on the screen as the needed drivers and configuration files are being downloaded. Once done, you will receive a prompt on a new screen that the process is finished.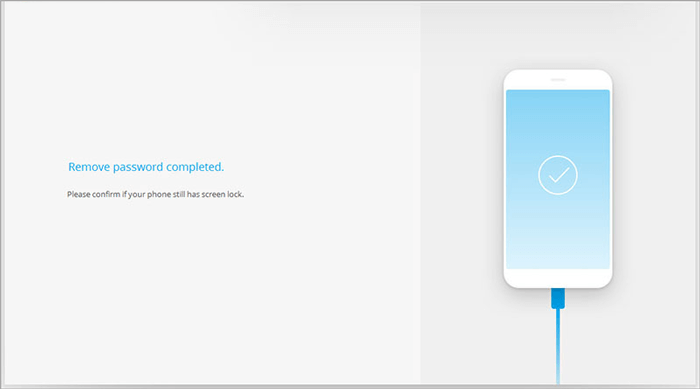 See Also:
How to Access a Locked Android Phone via USB? [Solved]
Best Samsung Unlock Tools to Unlock Your Samsung Phone in 2023
Method 2. How to Bypass Face Recognition on Android via Google's Find My Device Feature
Find My Device is a feature from Google that lets Android users remotely lock, erase data or track their lost or stolen devices. This feature uses a map to remotely conduct any task you want on your device. It can help find the current location of the device or the last GPS location associated with a particular Google account.
However, you should have a Google account already logged into the device and the correct password to wipe it completely. Definitely, you may use the lock option to remove locks on Android. Note that the Android device should have version 7.1.1 and below. The steps are as follows:
Step 1. Go to Find My Device, and log in using your Gmail account. Immediately you log in; you will get a notification on the phone.
Step 2. Choose the "ERASE DEVICE" option, and confirm the process by clicking "Erase" again.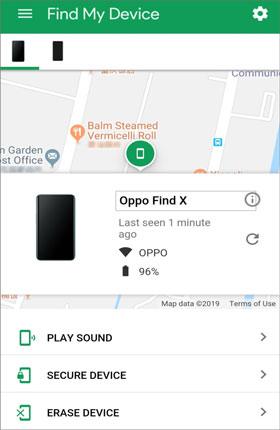 Step 3. The reset procedure will start, and when completed, select "My Google account".
This process deletes all data and settings from your device, just like a hard reset. So, ensure you backup the Android before unlocking the phone.
Can't Miss:
How to Bypass Android Lock Screen without Google Account in Top 6 Ways? (Proven)
[Fixed] How to Unlock Locked Android Phone without Losing Data
Method 3. How to Bypass Face Recognition on Android Through Hard Reset
Hard reset is also a possible way to remove any lock screen, including the Face Unlock. The resetting process enables you to create a new passcode and completely erase data from the phone. This technique does wonders. However, it needs you to have skills and follow the right procedure. Here are the steps:
Step 1. Switch off the Android phone. Hold down "Power" + "Volume Down" keys till you see the recovery mode on the screen. The key combination depends on your device's model.
Step 2. Choose the option for "wipe data/factory reset" with the help of volume buttons. Use the "Power" key to confirm the chosen option.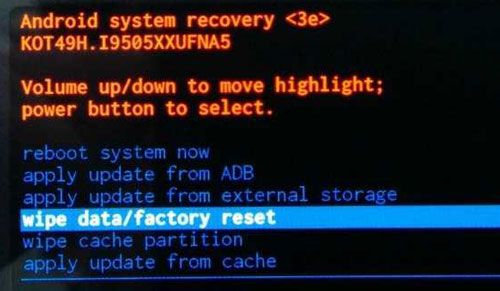 Step 3. Select "Yes" and proceed to "Delete User Data". Thereafter, press the "Power" key to proceed. After the process completes, you can now switch on the device.
May Like:
How to Get into A Locked Phone with or without A Password? (Full Guide)
6 Powerful Android Lock Screen Removal Software for PC & Mac
Part 4. Frequently Asked Questions on Bypassing Face Recognition on Android
Q1. Can I show my twin's face to remove the face recognition?
Yes. Normally, the face recognition system checks the dimensions and measurements of the face structures. So, if your face and your twin have the same dimensions and measurements, there is a high chance you may remove the face recognition.
Q2. Can we remove the face recognition using a photo?
Studies show that the face lock feature on most Android devices can be fooled by a photo. Apple's Face ID is much more secure than Android's facial recognition feature. This means you cannot use a photo on your Face ID. But it is easier with face locks, thus making it risky.
Conclusion
The above are effective ways to remove face unlock from an Android device. However, Android Unlock is one of the handy software that can help you unlock screen locks on your Android. You don't even have to possess the technical skills. It's simple to use and, on top of that, very secure.
Related Articles:
How to Fix Android Touch Screen Not Working - Can't Unlock Issue In Minutes? (15 Tips)
[Solved] How to Remove Screen Lock PIN on Android without Password?
[Solved] How to Unlock LG Phone Forgot Password Quickly?
[Simple Guide] How to Delete Apple ID without Password on iPhone?
How to Unlock a Stolen iPhone without Passcode in 3 Ways?
4 Methods to Remove Apple ID from iPad without password (Easy & Quick)