Samsung Galaxy A12 stands as a reliable companion to many. With Factory Reset Protection (FRP) on your device, you would be kept away from unauthorized access by entering your Google credentials after a factory reset. However, there are scenarios where you might feel the need for Samsung A12 FRP bypass, in particular when you forget your Google account or when you get a used device that is FRP-locked.
OK, this informative guide covers the feasibility of FRP lock bypass Galaxy A12 before gleaning 5 productivity tips to get the job done within minutes. Now, let's get down to business.
Part 1. Can You Bypass FRP on Samsung Galaxy A12?
The good news is that it is indeed possible. While there are multiple methods available, not all of them are equally effective. However, don't worry, as we will walk you through the two best methods for this task. These methods come in handy when you find yourself locked out of your Galaxy A12 due to the Google lock, especially after a reset.
To be precise, the most desirable approach involves using a Samsung A12 FRP unlock tool such as Android Unlock. This tool can swiftly and effortlessly remove the FRP lock from Samsung with just a few clicks and a couple of minutes. Next, we'll talk about this most anticipated method in detail.
Part 2. Samsung A12 FRP/Google Account Bypass with PC (2 Ways)
2.1 Samsung A12 FRP Bypass via Android Unlock [Simple & Fast]
Is there an uncomplicated yet effective solution for bypassing the FRP lock on a Samsung Galaxy A12 using only mouse movements and clicks? Absolutely. Android Unlock is a reliable option for this endeavor. As a highly dependable tool for Google account bypass and flashing, this product can swiftly and securely eliminate the FRP lock on Samsung devices without a PIN or Google account. Moreover, it excels in unlocking various other types of Android locks as well.
How can Android Unlock support you?
Top Feature. An ideal tool for Samsung A12 FRP lock/Google account bypass without limits.
Versatility. Bypass overall types of screen locks, including pattern, PIN, password, fingerprints, and face lock.
Availability. Eradicate various Android locks with just simple clicks.
Advanced Function. Unlock Samsung and LG phones without data loss.
Compatibility. Apply to 2000+ Android phones/tablets containing Samsung, Xiaomi, Huawei, Lenovo, Google, OnePlus, Infinix, and more.
Free trial, navigational interface, and fast unlocking.
Best Samsung A12 unlock tool free download.

Free Download for PC
After getting the utility on your computer, abide by the easy steps below to see how to bypass Galaxy A12 FRP without technical trouble:
01Initiate the software after free download and installation.
Commence the program and access its Screen Unlock > Unlock Android Screen/FRP. Subsequently, connect your Samsung phone to a Wi-Fi network and opt for Remove Google FRP Lock.
02Select Android OS and configure the Samsung Galaxy A12.
Identify the Android OS type within the interface, tap Start, and establish a connection between the Galaxy A12 and your computer using a USB cable. Now, confirm the details regarding your locked device if prompted.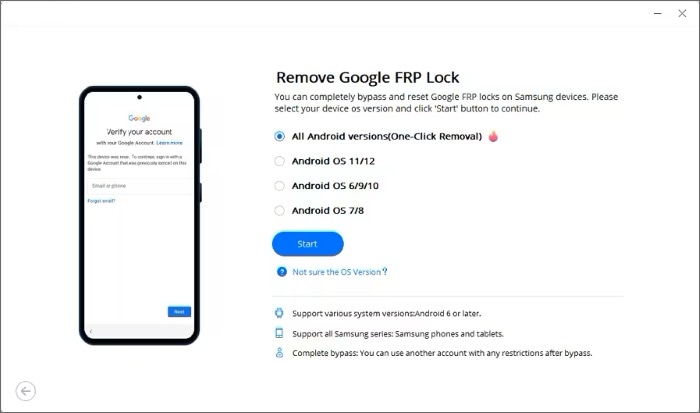 03Bypass FRP/Google account on Samsung securely.
Navigate to View > Install and launch drfonetoolkit.com in the phone's browser. Select the Android OS corresponding to your locked device. Then proceed to OPEN SETTINGS > PIN > Set as Not Required. Create a PIN code, click Continue, and select SKIP.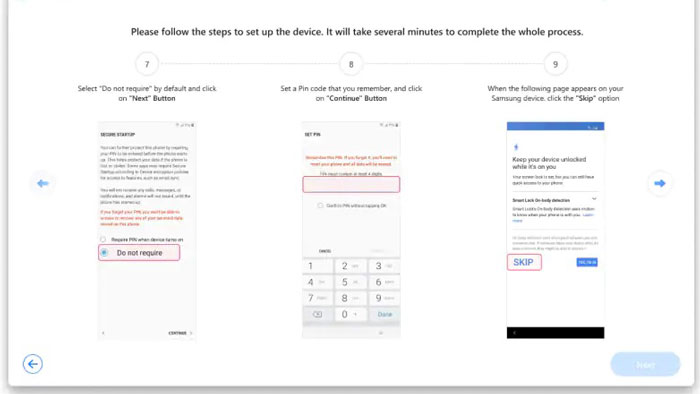 04Finally, comply with the instructions to enter the PIN code and tap SKIP again. This will successfully remove the FRP lock on your Galaxy A12.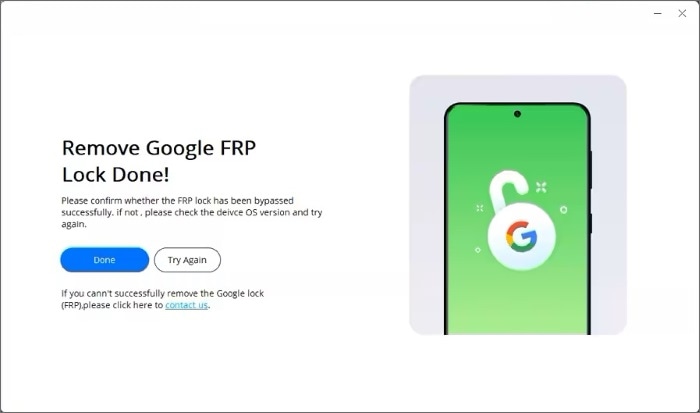 Further Reading:
[Ultra Guide] How to Unlock Samsung Phone Forgot Password Without Losing Data?
3 Easy Ways to Remove Swipe Screen to Unlock Samsung Phone
2.2 FRP Bypass for Samsung A12 via Odin
Odin is a versatile tool for Samsung phone users. It enables tasks like rooting, firmware updates, kernel installation, and adding custom features. It's also useful for bypassing FRP locks on Samsung devices, though this involves technical steps like installing Samsung FRP files and Windows USB drivers.
Here's the concise guide for Samsung Galaxy A12 FRP bypass with Odin:
Step 1. Begin by downloading and installing Odin on your Windows PC.
Step 2. Next, enter Recovery Mode on your Samsung device. To do this, press and hold the Volume Down and Power buttons simultaneously. Release the Power button but keep holding Volume down until the Recovery Mode screen appears.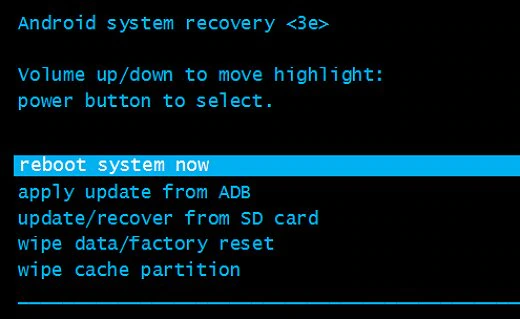 Step 3. Now, establish a connection between your Samsung A12 and your PC using a USB cable. Launch Odin on your PC.
Step 4. You'll encounter a list of necessary .zip files essential for bypassing Galaxy A12 FRP.
Step 5. Select the AP, CP, and CSC tabs, and then navigate to the downloaded files on your PC to import them. These files are part of the Samsung FRP files you obtained earlier.
Step 6. Once you've successfully imported the files, click on the Start button to initiate the Samsung A12 FRP bypass.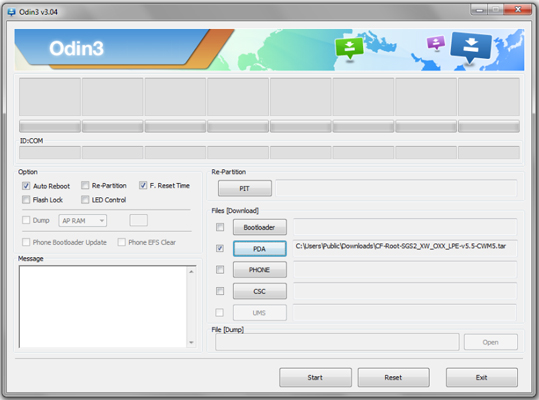 Step 7. The process will take a few minutes, and upon completion, you'll see a PASS message. This signifies the successful bypass of the Samsung A12 FRP.
Part 3. Samsung A12 Google Account Bypass Without PC (3 Ways)
3.1 FRP Bypass for Galaxy with FRP Bypass APK
Bypassing the FRP lock using an APK file is a commonly used approach, but it's worth noting that downloading and installing APK files from sources other than Google Play can raise security concerns. Also, the steps involved in the bypassing process can be complex and may not be user-friendly for those who are not tech-savvy.
Let's check out the manual for Samsung A12 FRP bypass without PC using FRP Bypass APK:
Step 1. Begin by connecting your Samsung A12 to a Wi-Fi network. Then tap the arrow next to the network and select Manage Network Settings.
Step 2. In the Manage Network Settings menu, tap on Static IP, followed by IP Address. Next, enter any value in the IP address field and press and hold until the Web Search option appears.
Step 3. Conduct a web search for FRP Bypass APK and proceed to download and install it. Afterward, launch the installed APK and navigate to Settings > Try.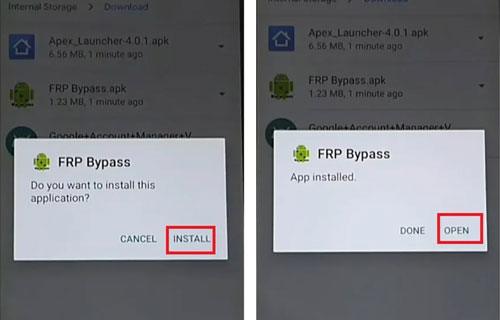 Step 4. Under Fingerprints, Face, and Password, choose Screen Lock and set a new pattern for your device. Return to the main screen and use your newly created lock screen pattern, and finally, tap Skip to successfully bypass the FRP lock.
You May Like:
LG FRP Bypass 2023 - How to Bypass Google Verification on LG
Top 11 FRP Bypass Tools for Android: Unlock Your Device Easily
3.2 Samsung Galaxy A12 FRP Bypass via TalkBack (Complicated)
You can also overcome Samsung's Google account verification by using a dedicated app, namely Google TalkBack. It's essential to follow this technical process attentively. While this means may appear somewhat complex, it is an effective way to bypass Google account verification on Samsung running Android 5.0 to Android 7.0.
Go over the quick steps for Samsung Galaxy A12 FRP bypass without PC using TalkBack:
Step 1. Connect to Wi-Fi and return to the Welcome page. Activate TalkBack by pressing the Volume Up + Side buttons simultaneously.
Step 2. Draw a reverse L, tap Allow, then Use voice command.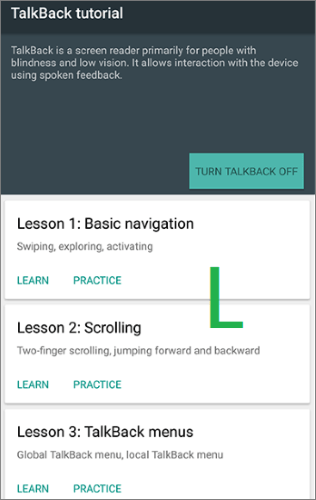 Step 3. Turn off TalkBack (Volume Up + Side buttons) and ask the voice assistant to open YouTube. From its History & privacy, access Chrome via YouTube Terms of Service.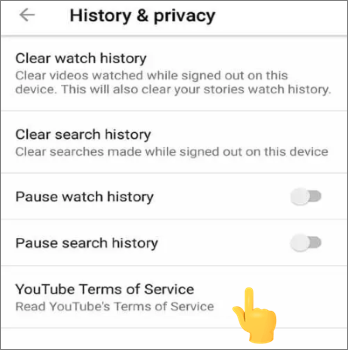 Step 4. Visit fixfirmware.com/apk, select iOS Launcher New, and install. Subsequently, sign in to your Samsung account in the Galaxy Store to open the app.
Step 5. Use another Samsung phone to back up apps and restore apps on A12 from the backup.
Step 6. Grant permissions to the Notification Bar app. In Settings, enable Package Disable Pro. Next, disable Wi-Fi and re-enable Package Disabler Pro again.
Step 7. Re-enable Wi-Fi and disable Android Setup and Samsung Setup. Lastly, proceed with the setup without entering Google account credentials.
3.3 Samsung Galaxy A12 FRP Bypass via Googe Keyboard (Difficult)
Known as Gboard, Google Keyboard has a unique capability that can assist in bypassing Samsung FRP in certain situations. It involves using the keyboard's features to access settings and enable "Developer options" during the device setup procedure following a factory reset. However, the steps are intricate and time-consuming. Attempt them only if you have ample technical expertise.
How do you perform a Samsung A12 Google account bypass without a PC or SIM card with a Google Keyboard?
Step 1. Access Google Keyboard Settings
After your Samsung mobile restarts following a factory reset, select your preferred language and connect the phone to a Wi-Fi network. When prompted for your Google Account credentials, tap the text field. Once the virtual keyboard appears on the screen, tap and hold the @ key to access the Settings menu. Now, choose Keyboard settings.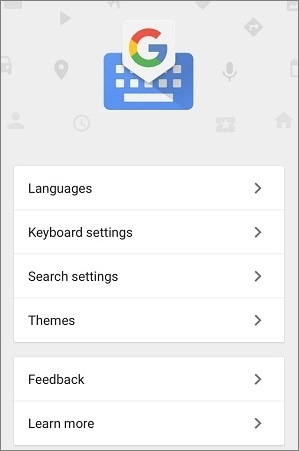 Step 2. Go to the Help & Feedback page
Next, tap the three-dot icon in the upper right-hand corner and select Help & Feedback from the dropdown menu. Within that page, opt for Use Google Keyboard.
Step 3. Access Samsung Settings
Tap and hold the screen to highlight any text on that page, then select Websearch in the upper right corner. A search bar will appear; enter Settings to access the Settings menu.
Step 4. Enable Developer mode
Scroll down the Settings menu and choose About phone. Tap on Software information and locate the Build number option. Alternatively, you can use the search box to find and tap the Build number seven times to activate Developer mode.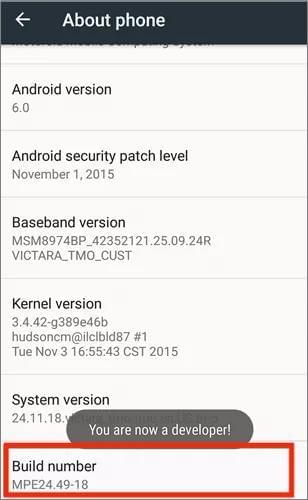 Step 5. Turn on OEM unlocking
Return to the previous menu and tap the Developer options, which you just enabled. In this menu, enable OEM unlocking and then press back twice.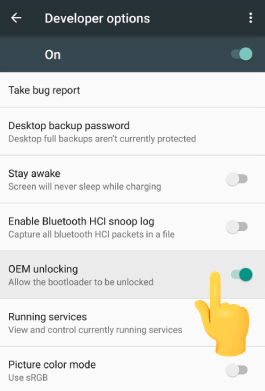 Step 6. Bypass Samsung A12 FRP bypass
Finally, restart the device and reconnect to Wi-Fi. You won't be prompted for Google account details; instead, you'll be asked to add a new Google Account. Simply do that, and you should gain access to your smartphone.
Learn More:
Easily Bypass FRP Google Account via 4 Different Tools (New)
5 LG Google Account Bypass Tools Recommended [LG Users Can't Miss!]
In Closing
Overall, circumventing the Samsung Galaxy A12 FRP lock may seem daunting, but with the right tools, it could be a manageable task. Here, to make this journey even smoother, please go through the unbiased assessment of these methods.
Attempting to bypass FRP using Odin can void your device's warranty if something goes wrong during practice. And if not executed correctly, it may result in a bricked phone. TalkBack may experience compatibility issues; for example, it may not function optimally with newer Android versions like Android 8 and beyond. While Googe Keyboard and FRP Bypass APK are functional, they come with certain operational challenges, and there is no guarantee of their success rate.
However, Android Unlock can get Samsung A12 FRP bypassed without any prerequisites, making it accessible even for beginners with no technical knowledge. So, just give it a shot after the easy download and installation.
Related Articles:
Top 8 Samsung FRP Bypass Tools - Fast Unlock FRP on Samsung
3 Best Ways to Bypass Google Account on Huawei without PC
How to Unlock Samsung Tablet without Losing Data? [6 Proven Ways]
Top 11 iCloud Bypass Tools: Remove Your iCloud Activation Lock
How to Bypass iCloud DNS Locks Easily? [2 Methods Offered]
Super Android Unlock Apps: Unlock Android Devices Easily [New]