The HTC lock screen is a vital feature that gives you privacy and helps you protect important information on your device. But sometimes, we forget our phone's password, which can be annoying. Can you imagine not using your smartphone just for a day? That's how terrible it can become. But this should not give you nights because we'll show you how to unlock HTC phone forgot password. Just go through this guide to know how to go about this problem.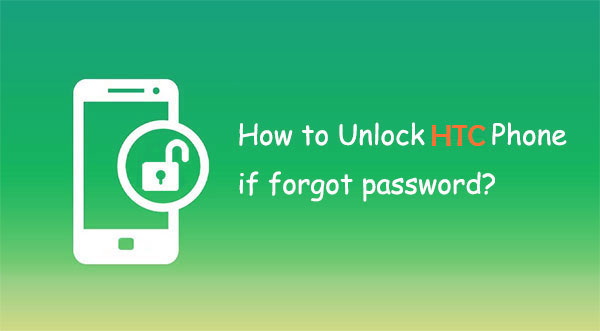 Part 1. Reasons to Set Up Lock on an HTC Phone
Before you learn how to unlock HTC pattern lock if forgotten, you need to know why people prefer setting up lock screen security on their Android devices.
* When your device has some sensitive files and information, you want to ensure one access to it.
* To personalize your smartphone. The screen lock security will make the device remain a personal gadget.
* To set up boundaries for those who may want to borrow your phone.
You may like:
How to Fix Android Touch Screen Not Working - Can't Unlock Issue in Minutes? (15 DIY Tips)
How to Bypass LG Lock Screen without Reset? (Solved)
Part 2. How to Unlock HTC Phone Forgot Password
Want to unlock a HTC phone without knowing the password? There are numerous ways of removing the HTC screen lock, and here are the top ones to give a try.
Method 1. Unlock HTC Pattern Lock With Google Account
To use this method, you need to have a Google account. Usually, when you buy a brand new HTC smartphone, it's necessary to set it up with an email to back up your contacts and other data to your email. Besides acting as a backup system, Google accounts can also help you unlock your device when you can't remember the PIN, password, or pattern of an HTC phone. Follow the steps below to crack HTC pattern lock via Google Account:
Step 1. Enter the wrong password as many times as possible. Then tap the "Forgot Pattern" option.
Step 2. You'll see a google login on the screen, asking you to log in. Now feed in your Google ID linked to the HTC phone and enter the password.
Step 3. Once logged in, navigate to the "Settings" application and proceed to "Security." From there, select the option named "Choose screen lock."
Step 4. Choose a new screen lock feature to unlock your HTC phone.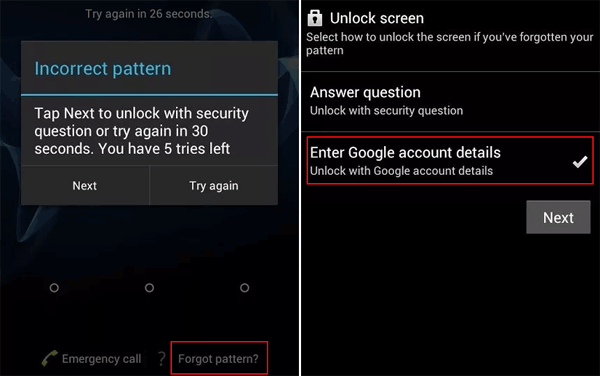 Note that this method requires a good internet connection and a Google ID linked to your HTC phone.
Method 2. Unlock The HTC Phone By Factory Resetting
You can perform factory resetting to reset HTC pattern lock. However, you should remember the points below before you begin:
* Factory resetting the HTC smartphone will delete all your data, files, and media from its storage. You cannot restore your data unless from a backup.
* Ensure your smartphone battery is charged up to at least thirty-five percent before you begin factory resetting.
To perform a factory reset on your locked smartphone, follow the steps below:
Step 1. Switch off the HTC smartphone. Press and hold the Power and Volume Down buttons until you see the Recovery Menu on the screen.
Step 2. Scroll using the button for Volume Down till you get to the Factory Reset mode. Use the button for Power to select it.
Step 3. Wait for some time for the resetting process to finish. Set up your device again once done resetting.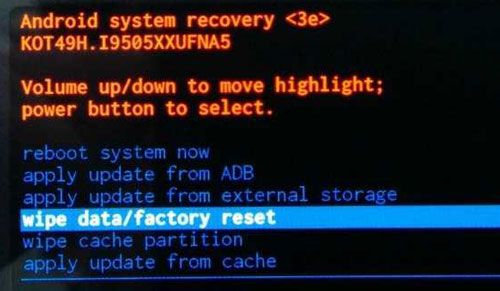 See more:
[Fixed] How to Unlock Locked Android Phone without Losing Data
Fast Unlock a Vivo Phone If Forgot Password (Full Guide)
Method 3. Unlock Your HTC Device with ADB
Another method you can consider when you want to remove screen lock on HTC is using ADB. This technique is complicated and time-consuming compared to the above methods.
Step 1. First, you must download the SDK manager on your PC
Step 2. Next, run an installer, then download the necessary packages.
Step 3. Then, connect the HTC device to your PC with a USB cable.
Step 4. Go to "Settings," proceed to the "About Phone," icon and then "Build Number." Click on it seven times.
Step 5. Again navigate to the "Settings" and then to Developer options to turn on the USB debugging.
Step 6. Join the phone to the program, then go to the command prompt in your ADB's installation directory.
Step 7. Once here, feed in this command "ADB.shell rm/data/system/gesture.key"
Step 8. Tap "Restart" on the HTC device to use it.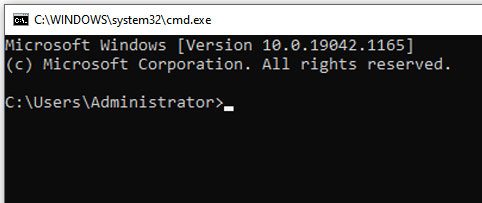 Method 4. Unlock HTC Phone Using Find My Device
The fourth method to deal with HTC one locked screen is by using Find My Device, a feature of Google. This technique requires you to switch on your gadget and connect it to a strong internet. You must sign in to the Google account linked to the locked HTC phone from another gadget to delete the device lock screen.
Follow the steps below to bypass HTC pattern lock through Find My Device:
Step 1. Switch on the smartphone.
To use this technique, you need to turn on an HTC phone and connect it to a strong internet.
Step 2. Next, sign in to the Android Device Manager
Using another smartphone or computer, open the feature, then enter your Google ID and password to sign in. The feature will search for HTC phones.
Step 3: Delete the screen security from the HTC smartphone.
Once Find My Device finds the HTC phone, click on the tab for "Erase Device" to erase the screen lock.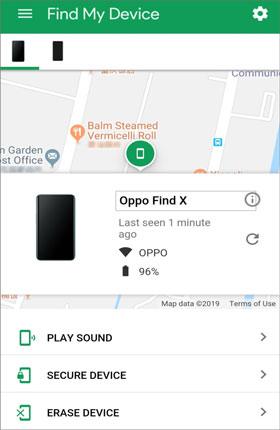 In order to prevent the loss of HTC data caused by the unlocking process, it is recommended that you develop the habit of backing up your HTC phone data frequently.
Method 5. Bypass HTC Unlock With Android Unlock
One of the best applications to open a locked HTC phone is Android Screen Unlock. This software helps you to remove your Android Pattern, PIN, or Password quickly and easily. It supports four types of screen locks: fingerprints, passwords, PINs, and Patterns. Whether you bought a second-hand phone recently or forgot the password, The software will help you remove the screen lock security in seconds, even if you don't have any special technical knowledge.
The software is compatible with most Android brands like LG, Xiaomi, Huawei, Samsung, and many more. It doesn't matter if you own the latest Samsung device; Android Screen Unlock offers a clear way to deactivate Google FRP on the device.
Key Features of Android Screen Unlock:
* Highly secure and quick unlocking.
* Unlocks HTC models without loss of data.
* Easy to use.
* Removes four types of screen lock (fingerprints, PIN, pattern, and password).
* No technical skills are needed.

Free Download for PC
How to get past HTC lock screen with Android Unlock (Windows)
01Launch Android Lock Screen
Launch the software on the computer, and choose the "Screen Unlock" option from the module. Ensure the HTC phone is connected to the PC via a USB cord.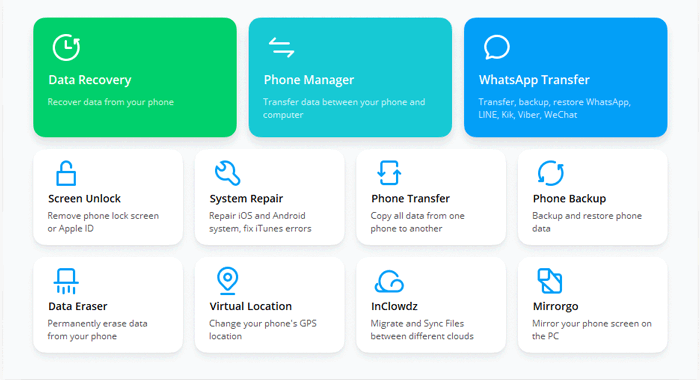 02Choose your device's information
From the many brands on phones displayed, choose your brand and click "Continue."
03Enter the modes to remove the lock
You can either choose Download or Recovery modes to start with the unlocking process. Click the "Next" icon to proceed.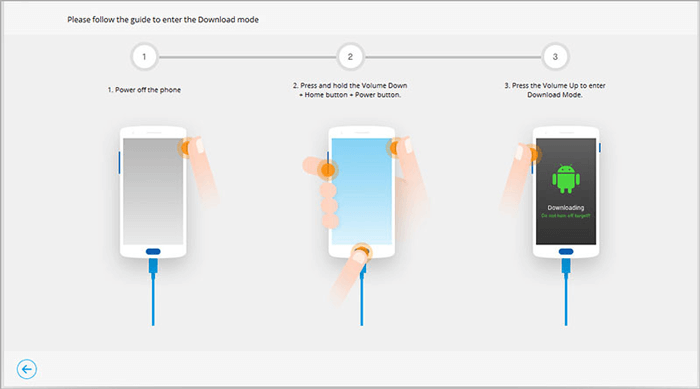 04Unlock HTC phone forgot password
The software will give you the version of your device with a magnified number. Then choose the option with your device's system version to bypass the Google Account.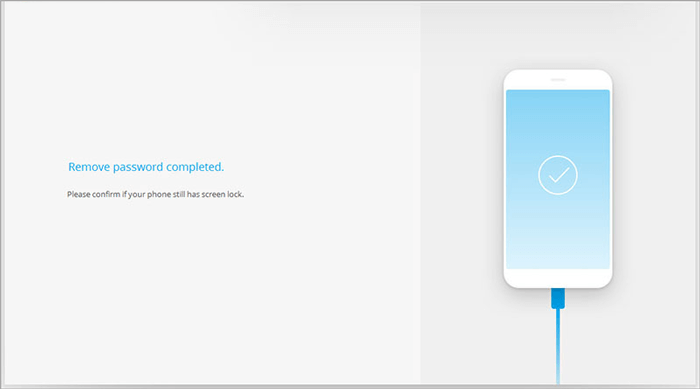 Summing Up
It is an awful thing to forget your HTC screen password since you may end up losing your important data. Unlocking the screen when you forget the Pattern is simple, provided that you use the right techniques mentioned above. It is recommended to remove the HTC screen lock easily with Android Screen Unlock. It's fast and, at the same time, simple to use for even starters. Besides, it unlocks your HTC phone safely without data loss.
Related Articles: