Boasting various great features like gaming, camera shooting, video playing, and much more, Android tablets have become popular entertainment and work tools for people of all ages. Setting up a passcode or Face ID for your tablet prevents anyone from unauthorized access. However, there were times when you forgot your Android tablet password.
What to do if you forget your Android tablet password? Is there any easy way to unlock a tablet that is locked up? Sure. Six efficacious solutions are displayed below.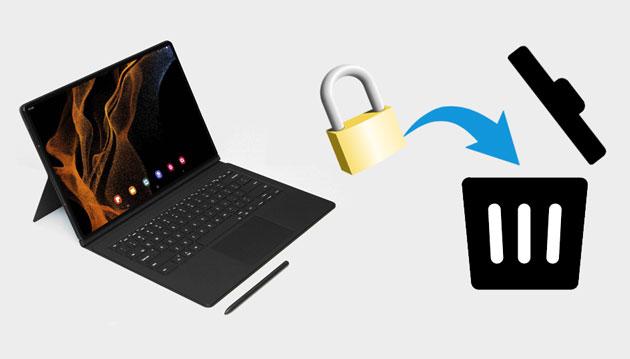 Part 1. How to Unlock Android Tablet with Computer
Part 2. How to Get into a Locked Tablet without a Computer
Extra Bonus: How to Unlock SIM Locked Android Tablet?
Part 1. How to Unlock Android Tablet with Computer
As a matter of fact, many powerful programs work perfectly on a computer. Thus, everything becomes easier if you unlock your tablet with reliable software on a computer. We explain two tested methods using a computer in this part.
1.1 How to Unlock Tablet without Password with Android Unlock (One-click)
As an excellent tool to unlock tablets or phones, Android Unlock allows you to remove pattern lock, PIN code, password, and fingerprints from an Android device with a few clicks in five minutes. Most importantly, it works well with all mainstream Android brands like Huawei, Xiaomi, Lenovo, Motorola, OnePlus, etc., running Android 2.1 to the latest version.
If you use a Samsung or LG phone, you can even unlock some models without data loss, such as Samsung SM-G9280/SM-G9200/SM-N9006/SM-N9007/N9008/GT-N5120/GT P5100, LG G2/G3/G4/Optimus/Tribute, etc.

Note: You may lose data on your Android tablet during the unlock process (except for some old Samsung/LG phones). So, if necessary, try to access a locked Android device via USB to back up your contents and settings before proceeding.
How to open my tablet if I forget the password?
1. Install and launch the software after downloading it on your computer. Next, choose Screen Unlock on the interface and plug your Android tablet into the computer using a USB cable.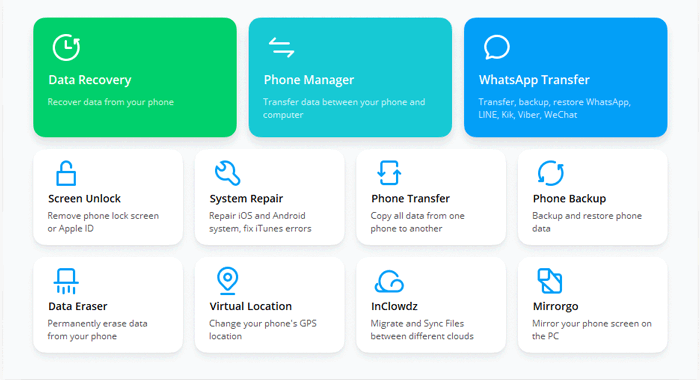 Then, tap the Unlock Android Screen mode to continue.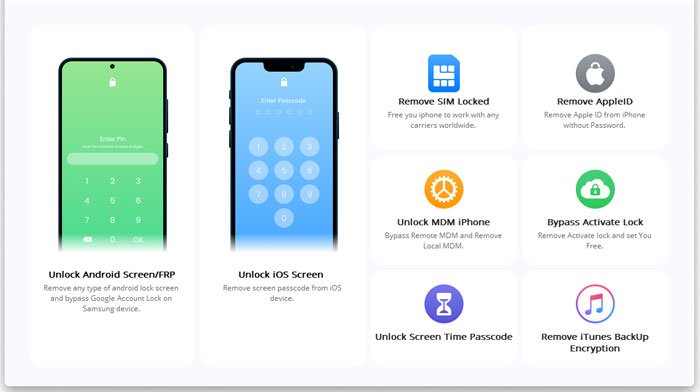 2. Pick the correct tablet model from the relevant lists and hit Next.
3. Follow the on-screen prompts to boot your Android tablet into the Download mode.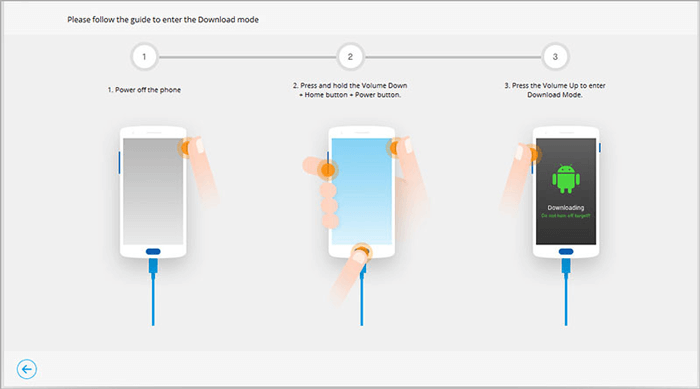 Once done, it will start downloading the recovery package for your device automatically, which lasts a few minutes.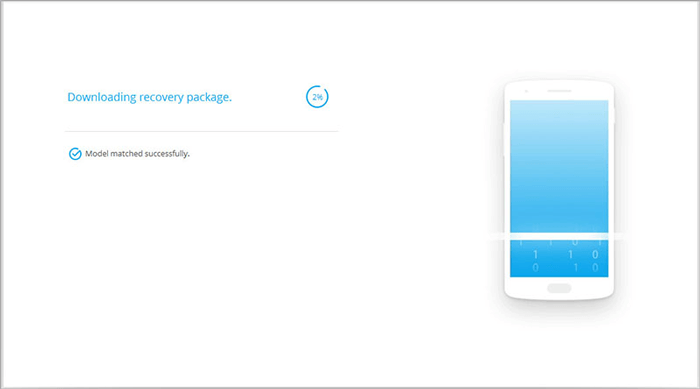 4. After downloading the recovery package, the program will automatically remove the passcode and unlock the tablet.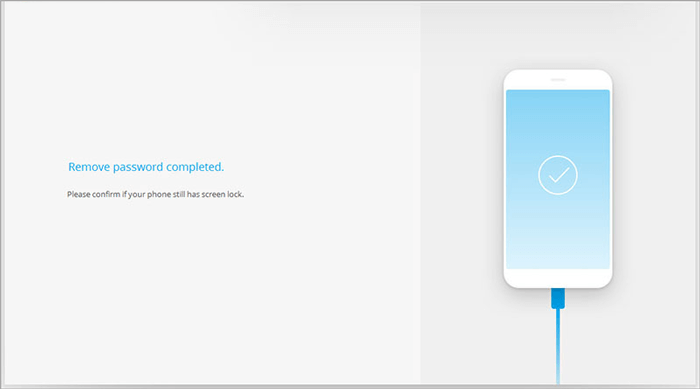 Further reading:
How to Unlock Android Phone without Code? SOLVED!
How to Bypass LG Lock Screen without Reset? (Solved)
1.2 How to Open Locked Android Tablet Using Android Debug Bridge (Complex)
Using the Android Debug Bridge commands on a Windows PC can also unlock a tablet without a password. However, this way is complex and requires skilled technical knowledge to understand and follow carefully. If you are a tech novice, select other alternative ways.
How do I unlock my Android tablet if I forget the pattern lock?
1. Download the Android SDK file and Android Debug Manager (ADB) on your Windows PC.
2. Disable the antivirus software and Windows Defender on your PC. After that, run the SDK tools and extract them into the C-drive.
3. Copy the installed folder path and paste it into the system settings as a new one after choosing the environment variables.
4. Right-click any blank space to open a command window.
5. Plug your Android tablet into the computer with a USB cable and enter ADB devices in the command window to cross-check the connection.
6. Input or copy & paste the following ADB Shell in the command window to remove the pattern/PIN/password lock on the tablet:
ADB SHELL RM /DATA/SYSTEM/GESTURE.KEY
ADB SHELL RM/DATA/SYSTEM/PASSWORD.KEY
7. Press the Enter key on the keyboard to run the codes. Your tablet will be free from the lock screen after restarting it if successful.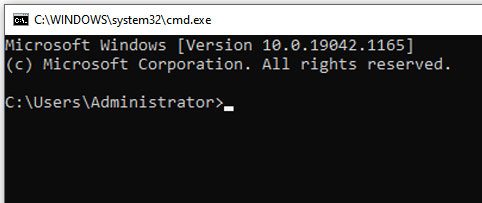 You might like: Here are 6 excellent Android lock screen removal tools. You can select one to unlock your Android device easily.
Part 2. How to Get into a Locked Tablet without a Computer
You can also unlock a tablet without a computer if your computer is not at hand. However, some ways may need to verify other account passwords associated with your device.
2.1 How to Unlock Android Tablet when I Forgot Password via Google Account (Android 4.4 and Older)
Google service comes with every Android tablet by default. Suppose you remember the Google account and password linked with your Android tablet. In that case, you can unlock the tablet with a Google account. But only the older Android models with Android 4.4 and below and the Wi-Fi network connection work this way.
I'm locked out of my tablet. How to get into a locked tablet via a Google account?
1. Enter the wrong password or draw the wrong pattern five times continuously.
2. Tap the Forgot Pattern/Password option at the lower-right corner of the lock screen and choose the Enter Google account details. If the Forgot Pattern/Password option does not appear after five incorrect attempts, your tablet doesn't support the method.
3. Tap Next, enter your Gmail credentials, and hit Sign In. When it displays the Screen Unlock Settings page, create a temporary screen pattern/PIN/password for your tablet.
4. Use your new pattern to unlock your tablet. Once unlocked, you can set up a new lock screen code or pattern from Settings > Lock Screen.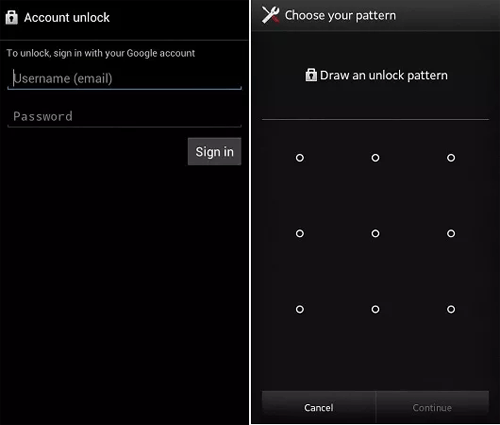 2.2 How to Unlock Android Tablet without PIN via Factory Reset
Another method to unlock the tablet is to factory reset your Android tablet. Note that this way will remove all the device content and settings. But you can restore your emails, apps, settings, etc., from your Google account if you have backed them up previously.
To unlock tablet via factory reset:
1. Press and hold the Power button on the tablet and choose the Power Off option to turn it off.
2. Press and hold the Volume Down + Power buttons simultaneously to get your device into Recovery mode. Keep holding the buttons until you see the Start menu on the screen.
3. Tap the Volume Down button to highlight the Recovery mode option and press the Power button to choose it.
4. Select the Wipe data/Factory reset option using the Volume buttons and click the Power button to confirm.
5. Select Yes to start the resetting process. After that, wait for 20 to 30 minutes until your Android device is unlocked.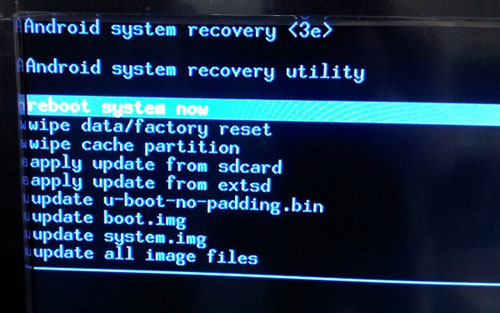 Tips: How can you effortlessly transfer files between a PC and an Android tablet? Follow this guide, and you can achieve it.
2.3 How Do I Unlock My Android Tablet Using Find My Mobile Online (Samsung Only)
Suppose you use a Samsung tablet and have enabled the Find My Mobile feature before. You can unlock your tablet using your Samsung account online in minutes.
How do you unlock a locked Samsung tablet?
1. Visit the Find My Mobile official website page from a browser and log in with your Samsung account and password.
2. Click the Unlock My Screen tab on the left sidebar > Unlock.
3. Wait for your Samsung lock screen to unlock.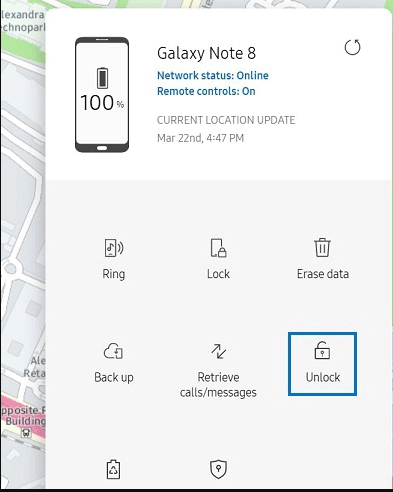 2.4 How to Unlock a Tablet when You Forgot the Password via ADM
Android Device Manager feature, now known as Find My Device, is enabled on every Android device by default. Assume you don't turn it off before your tablet gets locked and your Android tablet is internet-connected. You can unlock the tablet by erasing it remotely.
Here's how:
1. Open google.com/android/find from a browser on another device and enter your Google account details to sign in.
2. Pick your locked tablet under All Devices, followed by the Erase device option.
3. Tap the Erase button and confirm with your Google account password. When finished, your device is unlocked, but you will lose all device data.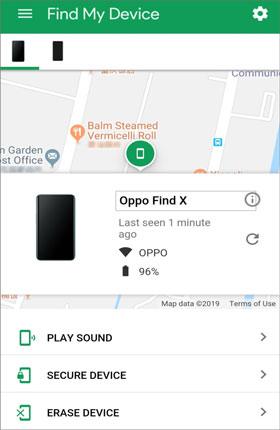 Extra Bonus: How to Unlock SIM Locked Android Tablet?
Does your Android tablet get SIM locked? You can refer to the following instructions to unlock the SIM card lock on your tablet step by step.
Visit the Mobile Wireless Device Unlocking website to ensure that your tablet is unlockable.
Contact T-mobile Customer Care to request a mobile unlock code for your tablet.
Tap the #06# to verify the IMEI and put a non-T-mobile SIM card into the tablet SIM tray.
Turn your tablet on and wait for the device to prompt you to enter the unlock code.
Click the empty field on the Unlock & Dismiss screen and type the unlock code.
Click the Back button to fold the keyboard.
Tap Unlock. When you see the Network Unlock Successful prompt, you're done.
Words in the End
Now you have mastered six solutions to unlock an Android tablet. You can easily find that Android Unlock is the easiest way to unlock a tablet in minutes from the above tutorial. Also, it is an authentic way to unlock an Android device without a password. Although ADM and factory reset also unlock the tablet without a passcode, they are too complicated to handle and cause data loss.
Meanwhile, other ways, like Google account, Find Mobile Online, and AMD, require you to sign in to your Gmail or Samsung account and password. You may not remember those passwords all the time. Therefore, Android Unlock is undoubtedly the best option to unlock a tablet.
Related Articles:
How to Unlock Android Phone Password without Factory Reset? (6 Ways)
The Best Samsung Unlock Tools in 2023 to Unlock Your Samsung Phone in Seconds
How to Bypass Android Lock Screen without Google Account in Top 6 Ways? (Proven)
Android Unlockers: Top 8 Android Phone Unlocking Software in 2023
Android Tablet Data Recovery: How to Recover Deleted Files on Android Tablet?
[Fixed] How to Unlock Locked Android Phone without Losing Data?