If you're looking for ways to unlock an iPhone device for free, you should first know the two basics. First of all, you should know that your iPhone may be locked to a specific mobile carrier, and secondly, it may be locked due to too many password attempts making it disabled.
Whichever the case, we are here to put all of your worries at bay since we will show you how to unlock iPhone for free and the free tools that can be used to unlock an iPhone. So, let's get started.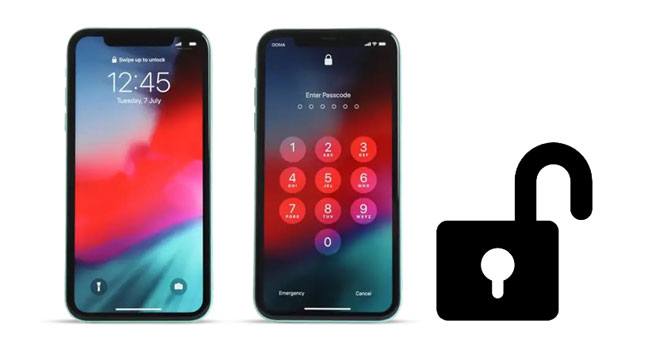 Part 1: Is iPhone Unlocking Legal and Possible?
Part 2: How to Unlock iPhone Screen Effectively [Hot]
Part 3: How to Unlock iPhone for Free with IMEI Number
Part 4: How to Unlock iPhone for Free with Your Carrier
Part 5: Best 7 iPhone Unlock Service for Free
Part 1: Is iPhone Unlocking Legal and Possible?
Unlocking an iPhone is completely possible and, more importantly, legal. However, you should have already finished paying your contract or bought it outright unsubsidized.
If you are still in the procedure of paying for the contract, you are still not the owner of that phone. Ideally, you check with the carrier you got into a contract with before you can unlock your iPhone device.
Part 2: How to Unlock iPhone Screen Effectively [Hot]
If you don't remember your iPhone's password, there are various techniques you can use. But, using the iOS Screen Unlock software has been proven to be the perfect tool. It has a well-made functionality and an easier design to use that provides the safest and smartest means to unlock an iPhone device for free.
Besides, it can remove different locks on iOS devices, such as passcode, Face ID, Touch ID, and screen time passcode. No matter which type of lock is, you can remove it with simple clicks.
Download this iOS Screen Unlock program.
Here's how to unlock an iPhone swiftly:
Step 1: Connect the iPhone Device
The first step is to launch the iOS unlocking software on the computer and choose the Screen Unlock option from the tools. Connect your iPhone device to your computer via a USB cable.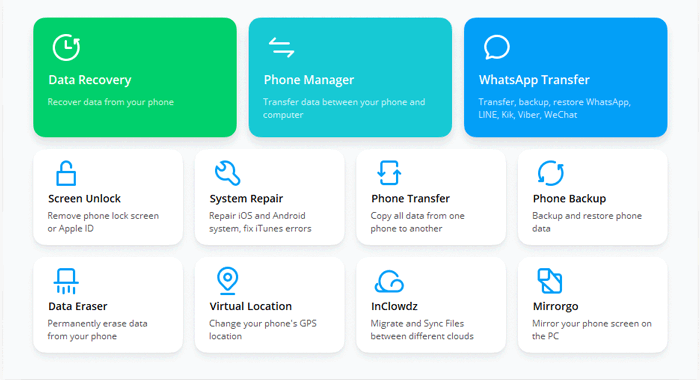 Then tap the Unlock iOS Screen from the program.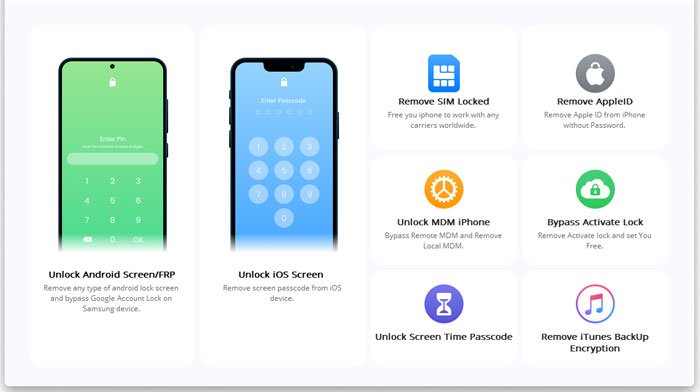 Step 2: Boot the iPhone in Recovery Mode
Before bypassing the password on your iPhone, you have to boot it in Recovery mode by following the instructions on the screen. The Recovery mode will ensure password removal by default.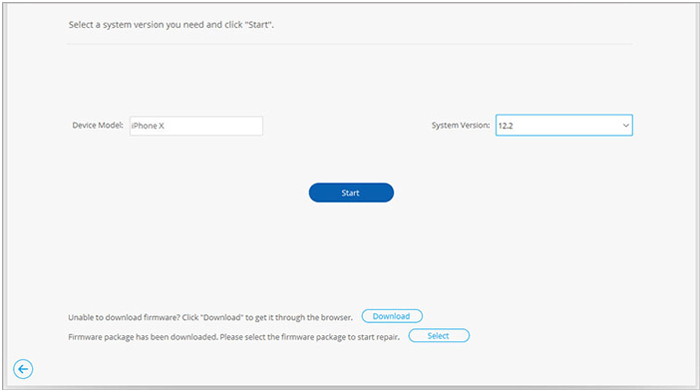 Step 3: Confirm Your iPhone Information and Unlock It
Choose the correct information of your iPhone from dropdown lists. After that, tap Download to download the firmware on your phone.
Once done with downloading the firmware, tap the Unlock Now button to begin unlocking the iPhone. Wait for some time for the process to complete.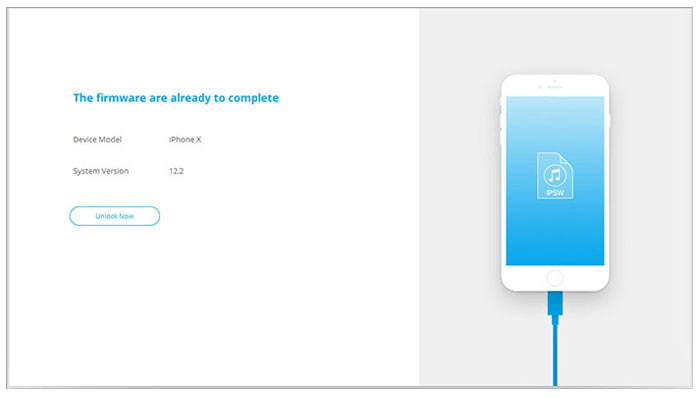 See also:
Intending to transfer MP4 to your iPhone? You can make it by following this guide.
You can also move files from a PC to an iPad without iTunes in 5 easy ways.
Part 3: How to Unlock iPhone for Free with IMEI Number
You also can unlock your iPhone device for free with an IMEI Number. Here is how you can use the IMEI number to unlock your iPhone for free.
Here's how:
Step 1: To find the IMEI number, you can go to Settings, and choose General > About > IMEI. Then contact your carrier through live chat. You can also call their support line. Explain to them that you wish to unlock your iOS device from the carrier.
Step 2: You will then be asked for the information you provided above for validation purposes and to ensure you are the real owner of the phone to be unlocked.
Step 3: The support people will start processing the unlock request. Then you will be sent the unlock code in the next 30 days. They'll tell you how to enter the code and unlock your iPhone.
Step 4: After unlocking your iPhone device, you may use the SIM card from a different provider.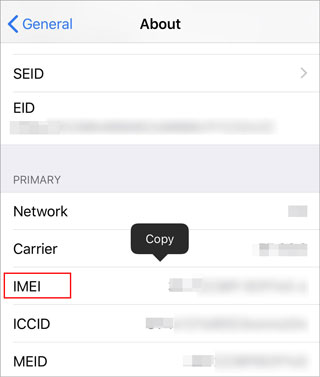 Tips: If you want to import your iPhone photos to your HP laptop, you can click this link to get detailed steps.
Part 4: How to Unlock iPhone for Free with Your Carrier
Do you know it's also possible to use your carrier and unlock your iPhone device just fine? It surely works. However, ensure you have finished paying your bill in full among first. Some carriers demand you become their customer for a certain period, while others don't have a contract.
For AT&T, you should be their customer for like 60 days before being given the privilege of unlocking your iPhone. Besides, your iPhone shouldn't be reported stolen or lost. It should be active on your account.
After meeting these requirements, follow the below steps to unlock your iPhone:
Step 1: Dial *#06# and have a call, and you will get the details of your device. Then visit the unlock portal of AT&T, then enter your IMEI number.
Step 2: As for T-Mobile, visit the T-Mobile Login website and sign in with your account. Tap on the Account found on the right corner of the screen, choose the line of service you want, and tap Check device unlock status from the Device section.
Step 3: Input your unlocking request, and it will take a few days to deal with your request. Please wait patiently.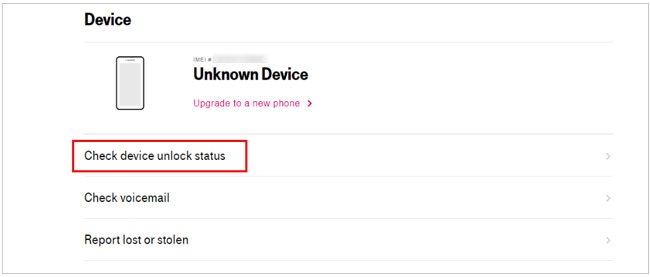 You might like: This post has powerful tools to bypass iCloud. You can browse it if needed.
Part 5: Best 7 iPhone Unlock Service for Free
If you want to distance yourself from the phone carrier entirely and still need to unlock the iPhone, you can get the help of third-party iPhone unbolting tools. We will share in-depth about the means to unfasten the iPhone online.
1. Official SIM Unlock
Regardless of what type of phone carrier you are connected to, the official SIM unfastening will access the phone cautiously using its IMEI code. You will be able to utilize any carrier once the process is done. Apart from iPhone, the gadget unlocks other android brands like HTC, Samsung, and Huawei.
2. DoctorSim
This platform gives a safer and simple way to unlock iPhone online. It excellently covers the most rigorous iPhone and iOS comfortably. You will be in a position to gain entry to iPhone using dissimilar carriers very fast. The service helps one to unlock variant phone brands like LG, Samsung, and Nokia.

3. Cellunlocker
Offers intuitive set up of users to buy the unlock iPhone unlock concession. Other than this, it unlocks nicely every portable Apple device. Including iPad, iPhone and Apple watch. The web layout is good and brings the phone back to functioning.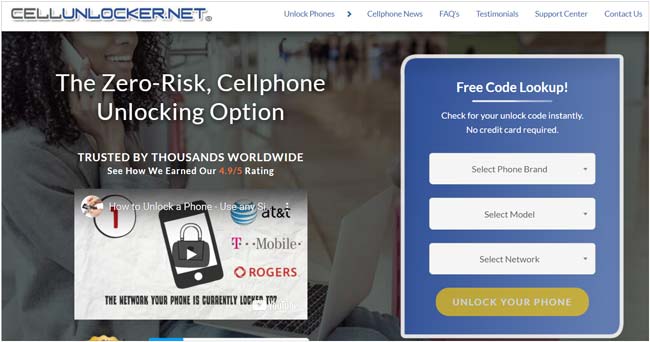 Bonus: What if you want to unlock iPhone 12 without a passcode? That's easy.
4. Direct Unlocks
Unswerving Unlocks is a wonderful service to unlock iPhone and additional Apple online products. The device can also do away with iCloud activation locks. And it doesn't surprise what iOS.
Version the gadget is running. In the case of Android phones, I can break the FRP code. In addition, it gives it services in 20+ countries. The blueprint is quick, and you will be offered the iPhone unlocked in a few days.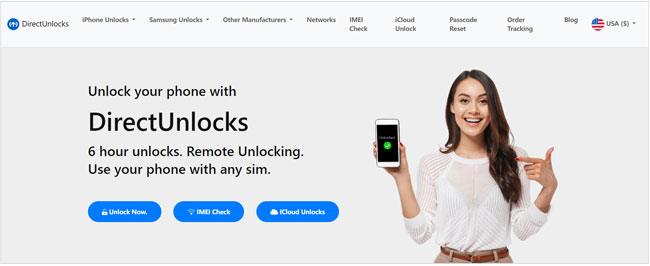 5. iPhone IMEI
This is among the leading tools that give a without charge IMEI checker and the service necessary for unlocking iPhone online. The platform is safe. It remains connected to the manufacturers like Apple to unlock the gadgets and the rules that prevent clients from changing phone carriers.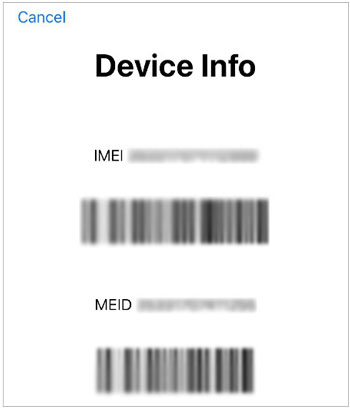 6. Apple 6 iPhone Unlock
The gadget gives online phone unlock services for clients around the world. You can also activate the iCloud package. It supports a lot of iPhones commencing with iPhone 4/4S. In addition, it gives you the entry to trace your order once placed.
7. Mobile unlocked
Mobile unlocked permanently unlocks that iPhone when the customer buys the gadget while intending to swap the phone carriers. The service is fully secure and grants a fast delivery at the very time, allowing the user to live trace his order.
Conclusion
This brings us to the end of this guide. Luckily, you can now unlock your iPhone freely without any trouble. Actually, unlocking your iPhone gadget is as easy as 123, and with the techniques highlighted above, you will achieve that in a few minutes.
But if you want an effective and reliable unlocking tool, you can utilize the iOS Screen Unlock software. Although it is not a free program, it can surely remove various locks on most generations of iOS devices.
Related Articles:
5 Ways to Recover Permanently Deleted Videos on iPhone with or without Backup
How to Fix iPad Black Screen of Death in Minutes? (9 DIY Ways)
Music Disappeared from iPhone Unwittingly? Try 9 Fixes Here
How to Transfer Photos/Videos from iPhone to Dell PC Windows 11/10/8/7?
How to Bypass iPod touch Activation Lock Easily? 4 Ways You Cannot Miss