CapCut is the most used application for editing TikTok videos. It is convenient when used with TikTok and has a great feature that lets you easily edit your favorite videos. Just like other video editors in the market, Capcut also has watermarks. You can find two types of watermarks: one is found at the right corner of the video, and the other is positioned at the video's end. Most Capcut's users find these watermarks annoying.
From the user's point of view, watermarks are very irritating, especially when editing their videos. This is because they create unnecessary distractions within their videos. This article will show you how to remove TikTok watermark in Capcut. So, read along to learn how to do that.
Part 1. How to Remove the Capcut Watermark in Video Ending
Capcut is a proficient video editor for both Android and iOS devices. Like any other video editor, this application also includes a cropping feature where you load a video into it and crop the logo and watermark.
Capcut watermarks appear in the video ends when you play the video. You can remove the watermark at the end of a particular video. Here are the steps on how to remove TikTok watermark on Capcut in video ending:
Step 1. Get Video
Download the TikTok video that you wish to remove the watermark. To do this, open your TikTok application on your device. Click the icon of sharing video; you will find the "Save Video "option to download the video.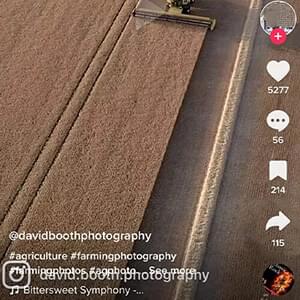 Step 2. Install Capcut on Phone
If you do not have the Capcut application installed on your phone. Download, install, and open the app. Then, create a new project. You will find an option to import or add media on the application interface. This will enable you to add the video with the watermark on this app.
Step 3. Edit Video
After adding the video, Click the "Crop" option. You will see thin borders surrounding the video frame. Adjust the border to ensure the TikTok watermark has been cropped out.
Step 4. Play the Video to Confirm
Now play the cropped video and ensure there is no watermark throughout the video. If you find it okay, press the "Save video" icon to store the new video.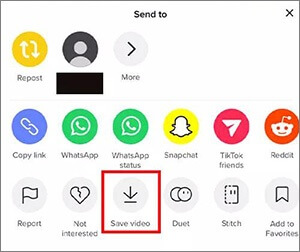 Read More:
[2023] How to Recover Deleted TikTok Videos on iPhone/Android/PC?
How to Crop TikTok Videos Like a Pro: Essential Techniques and Tips
Part 2. How to Get Rid of TikTok Watermark on Capcut in CapCut Template
A Capcut watermark will also appear when using templates. It shows at the top right corner of the screen and may be removed through the template. So, here you will have to use the template to get rid of it.
You will not create a new project; you just choose the template button and start removing the watermark. Here are steps to remove TikTok watermark Capcut:
Step 1. Load Template
Start by launching the application on your phone. Instead of starting a new project, tap the "Template" tab below to load existing video editing templates. Now browse from the provided template as you select the template to use.
Step 2. Edit Template
After deciding on the template, edit it by clicking on the "Use Template" icon to get to the video editing page. Here, you will add your files from the album and then edit using the template.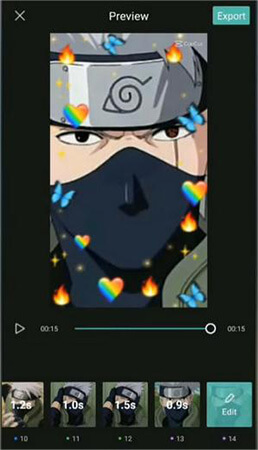 Step 3. Share Template Without Watermark
You can edit this template if you want and press the "Export" icon from the top right section to export it. You will see two options; click on the option for "Export without watermark". Now you have removed a watermark in the Capcut video template.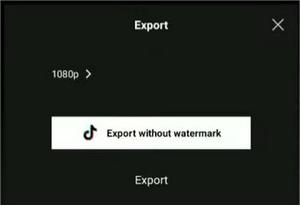 May Like:
How to Convert 4K Video to 1080P Without Losing Quality
How to Convert MP4 to MKV Effortlessly? [Apps & Online Tools]
Part 3. How to Remove TikTok Watermark on Capcut by Video Ultimate Converter - Superb
Apart from removing TikTok watermark in Capcut, you can also use Video Ultimate Converter as an alternative. Video Converter Ultimate is the best program to help remove a logo or watermark from your TikTok video in just a few clicks. Besides, if you have lots of TikTok videos that you want to remove the watermark but don't have time to edit from your mobile, you can use a solid video cropping program on your computer.
It is an all-in-one application allowing you to seamlessly edit, compress, and convert your video files. This software has numerous preset standard aspect ratios that will enable you to crop your TikTok videos as per your needs.
Video Converter Ultimate supports over 1,000 file formats and is trusted by many. This is because it has a user-friendly interface and brilliant features that enable even first-time users to easily edit their videos.
Key features:
Enable to crop numerous TikTok videos at once.
Have standard uploading aspect ratios to crop TikTok videos.
Allow cropping of TikTok videos by dragging the video's borders.
Export TikTok video after cropping it into standard TikTok format.
Support converting and compressing videos.
Here is how to remove TikTok watermark using the Video Converter Ultimate application on your computer.
01Download, install, and launch the Video Converter Ultimate application on your computer. Then register an account using your email.
02Afterward, navigate to the "Toolbox" section of the application, select the "Video Watermark Remover" option, and proceed by uploading the specific video from which you wish to eliminate the watermark.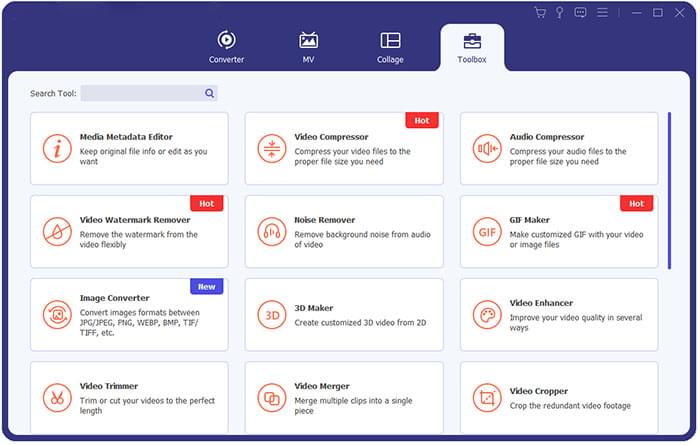 03Click the "Add watermark removing area" tab and position the remover selector over the watermark, making adjustments as desired.
04To export the uploaded file, simply click on the "Export" icon. Once the export process is complete, you will have a watermark-free video at your disposal.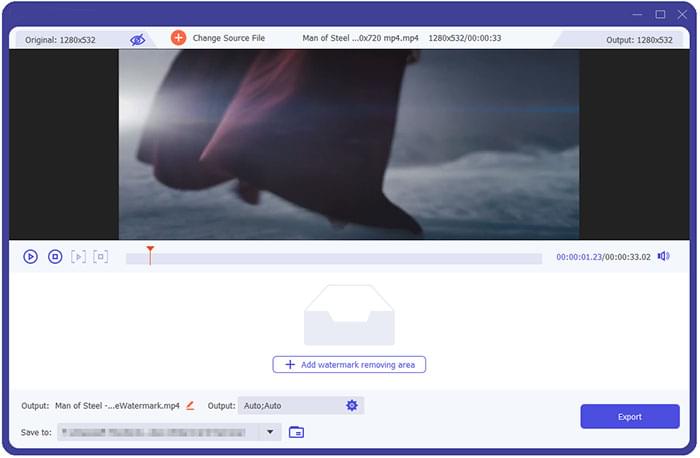 See Also:
12 Best Video Converter Software for Windows 11/10/8/7 (Free & Paid)
Best Video Compressors of 2023: A Comprehensive Review
Part 4. FAQs on How to Remove TikTok Watermark in Capcut
Q1. Is Capcut free to download and use?
Capcut is a video editor software that has been introduced recently. It can be downloaded from the App Store and Play Store. You won't be charged a dime to download it. Besides, even if it has a watermark, you don't have to pay to remove it. You can easily trim the area with a watermark to remove it.
Q2. How can I add an ending in Capcut?
Head to the ending section of your video in the timeline bar, then press on the "Import Video" tab. Ensure to trim the sections with the Capcut watermark at the end, then add transitions to make it appear natural.
Conclusion
Your cluelessness on how to remove the Capcut watermark is now cleared since we have discussed the best methods to remove it. You can now edit your videos and share them with others. This app has many features that can allow you to edit videos conveniently. However, the process can be tiresome if you have many videos. Besides, it does not always work as expected and may not remove the logo successfully. So, we advise using Video Ultimate Converter. It is your all-in-one solution that crops videos in batches and quickly.
Related Articles:
How to Change TikTok Region Safely and Quickly? [New Guide]
Practical Video Lighting Editor List: Make Video Brighter in Easy Steps
How to Transfer Videos from iPhone to Computer? 9 Ways You Can't Miss
How to Transfer Videos from Computer to iPhone with/without iTunes
Top 8 Apps to Merge Videos on iOS and Android
17 Optional Methods to Find the Videos Disappeared from iPhone Back