AVI, also known as (Audio-Video Interleaved) is the most widely used audio and video format among Windows users. If you wish to create and share your videos easily, it's advisable to use an AVI video editor specifically designed for AVI files. The following are some of the top 14 most popular AVI video editors that you can try.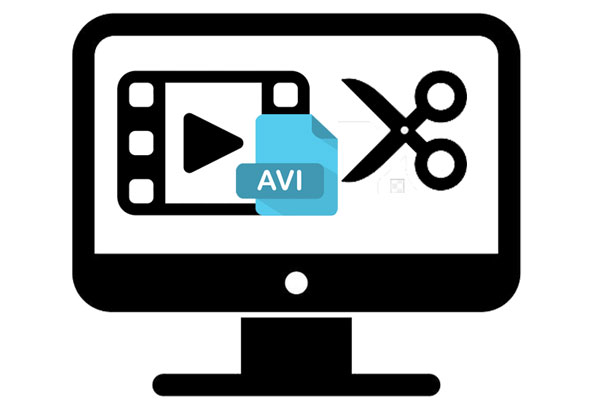 1. Video Enhancer
2. Lightworks
3. VirtualDub
4. Windows Movie Make
5. Wax Video Editor
6. OpenShot
7. iMovie
8. Movie Maker
9. ZS4 Video Editor?
10. Avidemux
11. Kdenlive
12. Nero Video
13. AVIedit
14. Movavi Video Editor Plus
1. Video Enhancer
Video Enhancer is certainly the best and first AVI editing software. It is an excellent video enhancement editor that enables you to easily flip or rotate videos, make new video clips, add a watermark to your video, adjust video effects and crop your video area. It also enables you to improve the quality of your video, remove background noises from the video, and enhance your video resolution.
This AVI editing software gives you a 1-month license for only $16.00, and you can use it on your PC for 30 days with a Money-Back Guarantee. It also has a Lifetime License that only goes for $31.20.
Nonetheless, to enhance your video quality, the Aiseesoft Video Enhances offers you with:
Key features of this AVI editor
Optimize Brightness and Contrast
With just one click, this powerful software offers you an easier and faster way to optimize your video's basic editing features; this includes fixing blurry videos and brightening darker videos.
Upscale Video Resolution
This amazing software can upscale your video resolution, especially if you wish to convert 1080p-4K movies or get HD videos from SD videos.
Remove Video Noise
Unlike the old DVD videos with suspicious color spots, with the Video Enhancer, you can easily remove this background video noise.
How to Use Video Enhancer
The following are simple guidelines on how to use Video Enhancer:
Step 1. Download the AVI File Editor
The first step is to download and install Video Enhancer on your PC.
On the main interface, click the Add Files button to import the video file you wish to improve.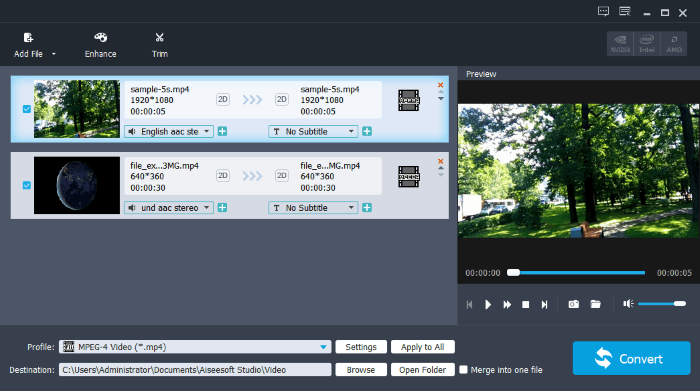 Step 2. Enhance the Video
To enhance your video, you can tap the Enhance icon, and select different features from the top menu. Then click the Apply icon to enhance the video.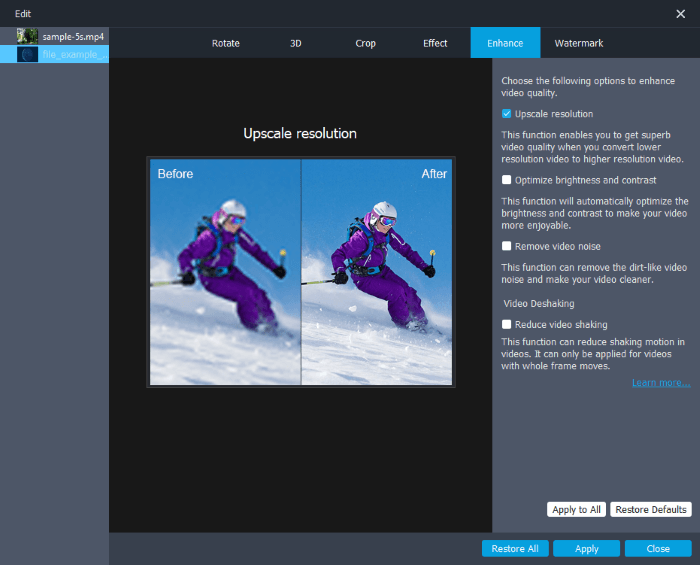 Step 3. Convert the AVI File
Once you are done enhancing your video, the next step is to choose an output video format by clicking the Convert button.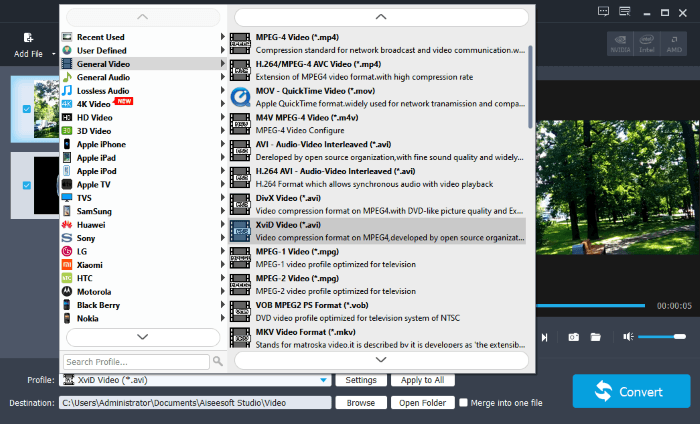 Further reading:
[Vlog Software] 11 Best Vlog Editing Software for Vlog Lovers
How to Transfer Videos from Computer to iPhone without iTunes? (5 Proven Approaches)
2. Lightworks
Lightworks is a free AVI editor that can do most of the work a professional video editing application does. It comes with exciting features that include; color correction, media management, and autosave, GPU- accelerated real-time effects, video import, and capture, among others. It also supports several video formats like MPG, MOV, AVI, etc.
Additionally, this free video editor is user-friendly and has outstanding features, including quick and accurate editing of your videos, access to a library of original stock music and video clips to add a professional edge to your videos, and an easy online sharing feature. Lightworks is easily available on Linux, Mac, and Windows.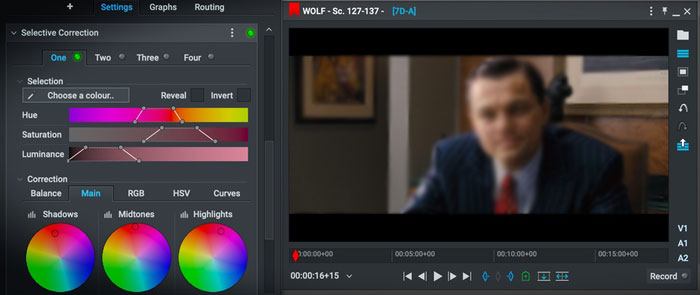 It also has some pros and cons that include:
Pros
Quick and flexible.
Simple to use.
Fast online sharing.
High-quality results.
Features advance real-time video effects.
Cons
Some features are paid.
Takes time to master it.
See more:
How to Recover Deleted WhatsApp Contacts on Android? [Complete Guide]
10 Amazing MP4 Screen Recorder Options: Record MP4 Videos Easily
3. VirtualDub
VirtualDub is a popular video editing software licensed under the GNU General Public License that allows you to do a variety of pre and post-processing operations on your videos. It also processes AVI files and enables you to perform video editing and capture video. Furthermore, the VirtualDub allows you to adjust the contrast and brightness of your video, adjust your video's frame rate, remove audio tracks, and more.
With this free AVI video editing program, you will not only have access to video trimming and linear editing but also, you will able to enhance its batch-processing capabilities with the help of a third-party video filter.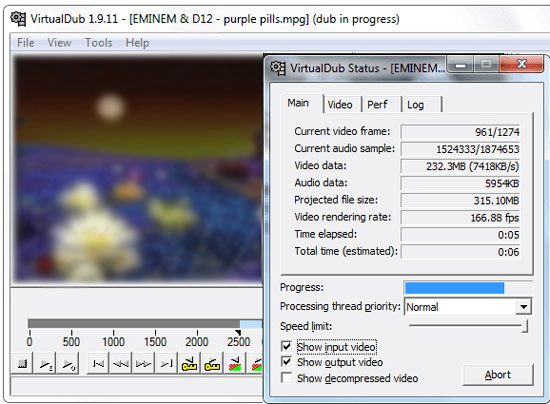 Below are some of the pros and cons of the VirtualDub:
Pros
It can convert and edit MPEGI-video, AVI files, and BMP images.
Cons
Since VirtualDub is fully functional on its own, the use of additional third-party effects could negatively. affect its overall performance.
Not as comprehensive as Adobe Premiere or Sony Vegas.
See also: With this tutorial, you can easily turn your video on your iPhone to MP4.
4. Windows Movie Maker
The Windows Movie Maker is an interesting free video editing program for all Windows users. It comes with exciting features like drag-n-drop functionality, credits, timeline narration, transitions, titles, among others. It also supports a wide range of video formats that include: avi, .m1v, wm, WMV, mp2, mpg, mp2, MPEG, mpg, etc.
What's more, this free AVI video editing software by Windows allows you to create, edit, and share your videos from the computer and upload them to the web. It also makes creating video slideshows more convenient and allows you to include music from other sources.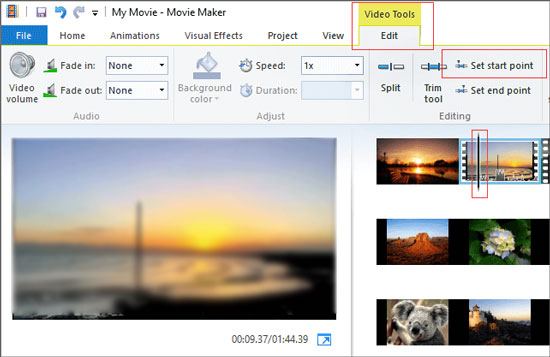 The following are some of the pros and cons of the Windows Movie Maker:
Pros
Voice overs and several audio features.
Auto-preview of effects.
Simple to use, especially for video editing.
Numerous sharing options.
Cons
Effects cannot be modified.
No contrast nor saturation adjustments.
5. Wax Video Editor
The Wax Video Editor is a free AVI movie editor that has an embedded graphics acceleration feature, as well as special 2D and 3D effects. The use of the in-built manager feature enables you to manage your video files and provides you with a smart and organized means of using this video editor software with ease.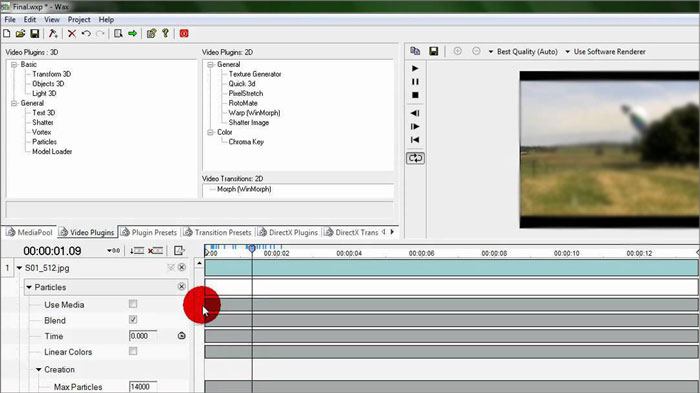 The following are some of the pros and cons of the Wax Video editor:
Pros
It supports AVI video editing.
Best for both 2D and 3D files.
Has outstanding video effects and outputs to several formats.
Works well as a plug-in for Sony Vegas or Adobe Premier.
Cons
Can seem quite clunky when working with HD videos.
The interface is outdated.
6. OpenShot
OpenShot is a free, cross-platform AVI editing tool that is both fast and easy to use to crop and trim your videos. It comes with amazing video effects engine that allows you to enhance your videos by adjusting brightness and colors, rendering 3D animations, and removing background noises in your videos.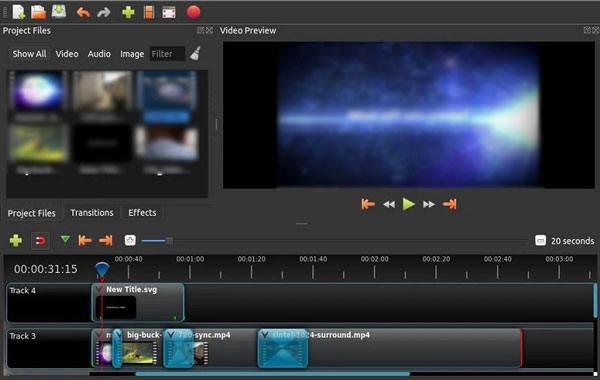 Below are some of the pros and cons of using OpenShot:
Pros
Great for beginners.
Free to use.
Simple-to-use, intuitive interface.
Cons
Lacks customer support.
Lags occasionally when using effects.
No complex video editing features.
7. iMovie
iMovie is a free, quick, and easy AVI editor that comes with an already installed AVI editing software when purchased at Mac. It also comes with easy-to-use, exciting features and an intuitive interface that helps you with audio editing, overlays, titles, transitions, and green screen capabilities.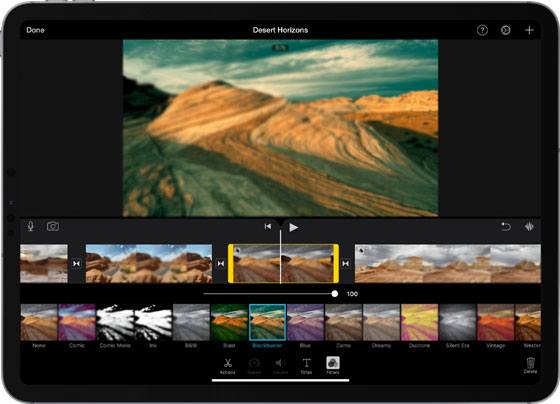 The following are some pros and cons of using the iMovie:
Pros
Great selection of customizable templates.
Has an intuitive software.
Free to all Mac users.
Cons
Occupies a lot of storage.
Sometimes loads very slow.
Lacks good animation features.
See also:
[Fixed] How to Recover Deleted Videos from iPhone with or without Backup? (4 Ways)
[Solved] How to Transfer Videos from Android to PC?
8. Movie Maker
The Movie Maker is a free AVI editor windows 7 software that is quite easy to operate with its intuitive interface. It also offers you more than 130 amazing effects as well as titles, credits, and transitions to use when creating videos. However, the Movie Maker is only recommended to beginners and amateurs working on personal projects.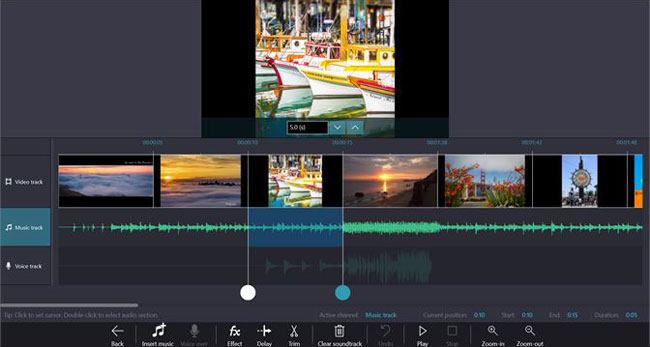 The following are some of the pros and cons of using the Movie Maker:
Pros
No training required to use.
Easy to merge and trim.
Has a user-friendly interface.
Cons
Sometimes crashes.
Only supports .wmv format.
Interface is outdated.
Lacks many exciting features.
9. ZS4 Video Editor
The ZS4 Video Editor is a free AVIi file editor with more than 150 in-built video effects, like excellent chroma keying and color correction. It also allows you to add unlimited sub-composites and tracks, compose controls, change and slave effects to your audio waveforms, as well as to customize the height and width of your output video.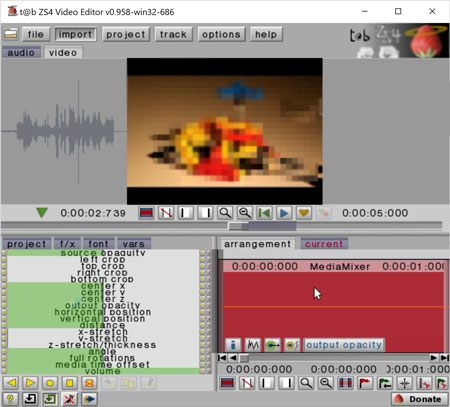 Other additional features of the ZS4 Video Editor include:
Features
Color adjusters allow you to adjust the saturation, hue, RGBA, YUV, lightness, and tint of your video.
Influencing the flow of time by speeding and slowing down time smoothly.
Restricting the processing of video effects by shape.
Matrix operation features, including key smoother, blur, and edge detect.
Total automation control of all effect and track variables by use of keyframes.
10. Avidemux
The Avidemux is an AVI editing software that supports a wide range of video formats, including MPEG, MP4, ASF, and AVI. It also enables your videos to appear professional by adding filters and splicing video clips. With Avidemux, you can easily edit, decode, and customize your video scripts.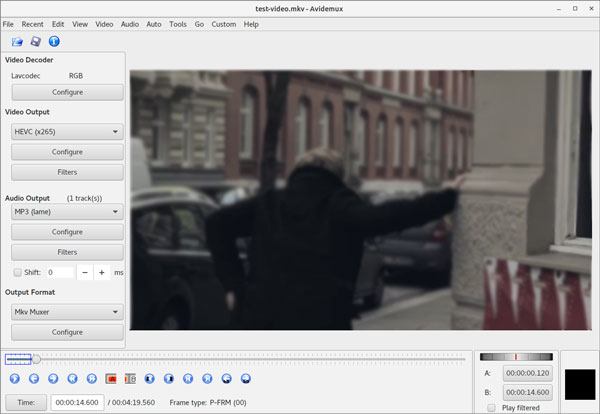 Some of the pros and cons of using Avidemux include:
Pros
If set manually, it can export AVI videos to mp4.
The buttons and settings of Avidemux allow you to create amazing professional videos.
Easy installation.
Cons
Only one filter can be applied once.
11. Kdenlive
Kdenlive is a free non-linear, cross-platform, open-source video editor with extensive library features and comprehensive editing tools. With Kdenlive, you can easily merge, crop, trim, rotate, and split your videos and enhance them with high-quality transition templates, effects, and fonts. This video editor also allows you to edit any of your video or audio formats directly.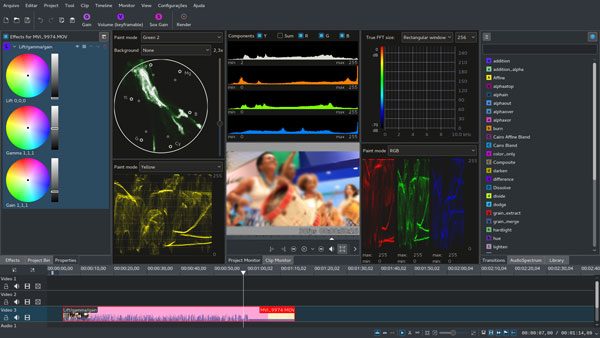 Some of the pros and cons of using Kdenlive include:
Pros
Extensive editing features.
Multi-track video editing.
Supports most video formats.
Automatic data backup.
User-friendly.
Fast rendering.
Cons
Restricted output options.
Unstable on Windows.
Crashes regularly.
Complex interface.
Lacks popular video effects like PIP.
12. Nero Video
The Nero Video is an AVI video editor that is based on two modules- Advanced Editing and Express Editing- this means that you choose the editing style you prefer best. As one of the more expensive AVI video editors available, it comes with tons of editing tools and video effects such as filters and transitions to improve the quality of your video. However, the interface is less intuitive and requires training to master.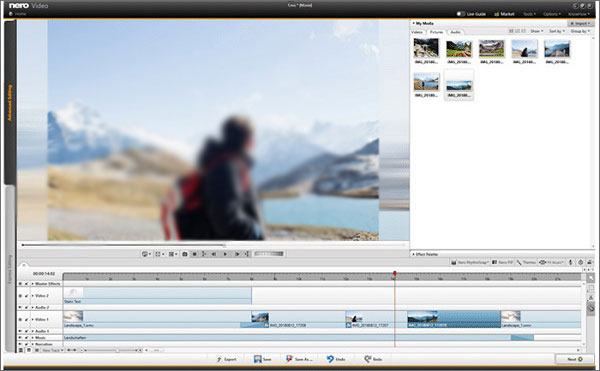 Below are some of the pros and cons of using the Nero Video:
Pros
Quick and fast online sharing.
Consists of an extensive library of templates.
Supports most video formats.
a wide library of transitions, enhancements, and effects.
Cons
Lacks technical support.
Quite difficult to master.
Less user-friendly.
Poor quality file compression.
Learn more: Have you lost videos from your new iPhone suddenly? If yes, you can follow this guide to make it.
13. AVIedit
AVledit is the perfect AVI digital video editing tool. It is simple to master and has amazing video effects, such as warping, color restore, and background noise reduction. It has a one-frame-per-minute option that allows you to capture your video and send them via printers or online.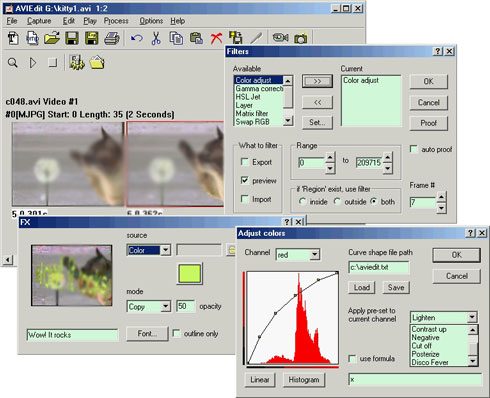 The following are some of the pros and cons of using AVledit:
Pros
Can convert AVI files to image files, such as BMP files, and BMP files can be converted to animated GIFs or AVI.
Has several exciting features that include: changing frame size, color depth of your videos, frame size, video duration, and other vital video properties without affecting the video quality.
Cons
Requires you to purchase the licensed version, to access all the features named above.
The interface is outdated.
14. Movavi Video Editor Plus
Movavi Video Editor Plus is a free AVI editor windows 10 program that comes with extensive cool features, a professional video render, and a user-friendly interface. It is simple to master and navigate and supports most video formats. Moreover, the Movavi Video Editor comes packed with video enhancement features that provide you with professional, simple, and intuitive video designs.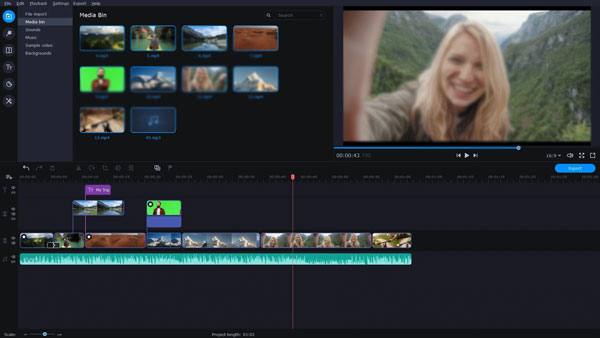 Some of the pros and cons of using the Movavi Video Editor Plus include:
Pros
Compatible with Mac and Windows.
Easy to navigate.
Advanced video quality features.
Allows direct file sharing on YouTube.
Cons
Restricted use of more than one project at a time.
Limited free trial.
Conclusion
We are certain this guide has given you a better understanding of what type of AVI video editor and software option that works best for you. For beginners, it is advisable to choose an intuitive interface and user-friendly AVI editing software. However, if you are more experienced and want your videos to look more professional, you should look out for an AVI video editor with advanced video effects, titles, animations, audio, and transitions.
Related Articles:
5 Ways to Teach You How to Transfer Videos from iPad to Mac Easily
Top 8 Apps to Merge Videos on iOS and Android
6 Ways to Send Videos from Android to iPhone You Can't Miss
5 Ways on How to Retrieve Deleted Videos on Samsung Galaxy [Must Read]
How to Recover Deleted Videos from SD Card: SD Card Video Recovery in 2023 (Proven)
5 Tips: How to Transfer Videos from iPhone to PC Windows 10 Without Any Hassle?