Today, most smartphones can create high-quality MP4 videos, which gives everyone the great potential to be a video creator. But, editing these videos isn't that easy for inexperienced individuals. Editing MP4 videos needs skills and expertise; without that, you can't get appealing videos.
That's why you need to look for a good MP4 video editor that can help you fine-tune your videos the way you want. To assist you, we have selected the best MP4 video editors that are not only easier to use but also come with basic and advanced features for both amateurs and pros. So, keep reading!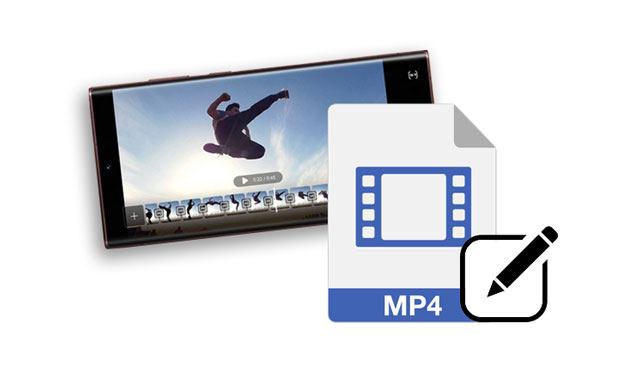 Part 1: 10 Best Free MP4 Video Editor for Windows/Mac
Part 2: What is the Best MP4 Movie Editor?
Part 3: How to Edit an MP4 Video Files on PC/Mac
Part 4: Hot MP4 Video Editing FAQs
Part 1: 10 Best Free MP4 Video Editor for Windows/Mac
If you need an easier-to-use MP4 video editing app, the list below should help you get started. With pros and cons included, you are sure to find an easier tool to use.
1. Video Enhancer
If you are looking for an MP4 video editor with plenty of advanced editing features, look no further than Video Enhancer. Video Enhancer is one of the best MP4 Video editors that boasts of AI technology and allows you to enhance the quality of videos seamlessly. This excellent editing software can flip or rotate, make video clips, crop, adjust the video effect and add watermark.
Pros:
* Easily optimize brightness and contrast.
* Remove video noises without hassle.
* AI Algorithm, and secure to use.
* User-friendly interface.
* Trim the footage frame by frame.
* Output uncompressed.
Cons:
* Some videos can take a longer time to be editedt.
* Not a free MP4 video editor.
See more: If you want to edit MOV files, please don't miss this list of MOV editors.
2. Avidemux
Avidemux is an open-source, free video editor that mainly focuses on core features being sought by casual creators, such as upscaling, cutting, and video conversion, all wrapped up in a user-friendly interface.
While the basic feature set is ideal for starters, it isn't that much of a help to the adept creators. This tool isn't made for the pros as it has an outdated design.
If you are a beginner looking for an MP4 video editor that will quickly edit your videos at no cost, Avidemux is here to get the job done.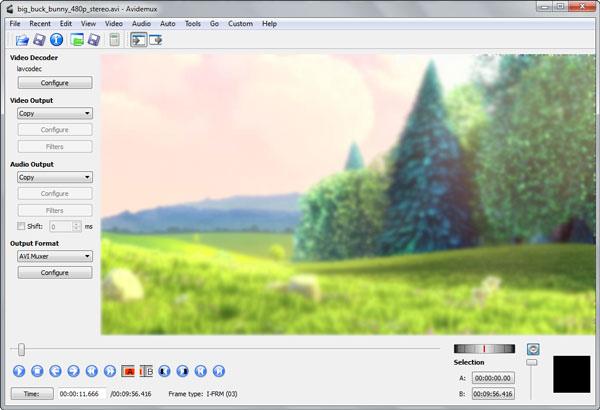 Pros:
* Support many video files.
* It's easy to use and quite friendly for starters.
* It comes with basic editing features.
Cons:
* It has an outdated interface.
* The number of features is limited.
You might like: Are there any useful AVI video editors? Of course, open this link to take a look.
3. Movavi Video Editor Plus
This is one of the best video editing tools on the market. It can be used on both Windows and Mac. Movavi has many features to please both professionals and beginners. The tool can do basic tasks like trimming, cropping, and rotating videos.
Also, you can add some special effects, stickers, transitions, music tracks, etc. There is a built-in chroma-key composition for those working with an outside video and tools for video capturing to create high-quality content.
It has an interface that is very easy to use, so you won't have a hard time navigating around. With a free trial of 7 days, you got plenty of time to try out its features.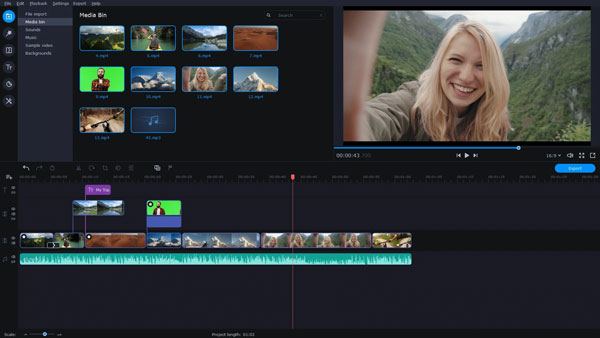 Pros:
* The interface is simpler to use.
* Support major video formats like 4K video content.
* Offer advanced as well as basic features.
* Have multiple special effects and keyframe animation.
Cons:
* The free trial is limited to 7 days.
Bonus: What if you want to move your videos from Samsung to iPhone? Don't worry. You can complete the video migration in 8 seamless ways.
4. VSDC Free Video Editor
If you want a tool to edit your MP4 videos quickly on Windows, then VSDC Free Video Editor is your option. This tool is compatible with many video formats and provides various advanced filters and effects, making it an outstanding MP4 video editor.
VSDC uses a non-linear interface that enables you to add effects and item filters quickly. You can apply special transitions, effects, color correction, and several Instagram file effects to quickly create great videos for your social media.
With 4K video stabilization, video support, and built-in video capturing, the VSDC Video Editor has everything to offer for professionally made videos free of charge. You can only access advanced features like hardware acceleration if you upgrade to Pro Version.
Pros:
* Support almost all popular video formats, including MP4.
* Provide many special features, like filters, effects, and transitions.
* A non-linear interface that's easier to use.
Cons:
* To get advanced features, you must get the pro version.
Read more: Which is the best game recording software? You can refer to these suggestions.
5. Clipchamp
If you aren't sure about downloading an MP4 video editor on your computer, try the Clipchamp editor. This is among the best free software you can use from a web browser. It offers a complete set of features suitable for experts and beginners alike.
With a modern and more straightforward interface, Clipchamp comes with a shallow learning curve that gives starters the tools to cut, customize and finish video projects. It has many templates to add to your videos with tools to adjust colors, insert images and audio, and add filters.
You have to sign up for a paid account before you can export your 720p videos and 1080p videos without a watermark.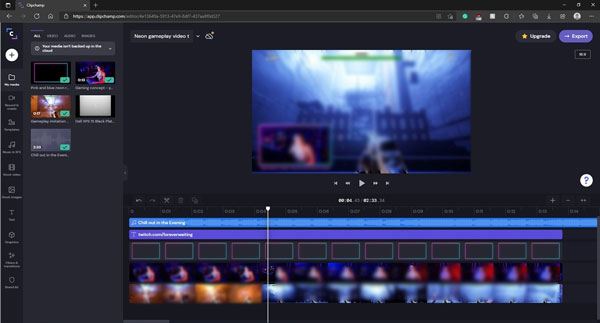 Pros:
* It has a modern user interface with an easier to use.
* Library of video templates and filters.
* Enables one to export directly to social media and online cloud storage.
Cons:
* Free accounts can only do 480p video quality without a watermark.
Learn more: Want to make a special MP3 ringtone for your iPhone 13 Pro? That's easy. Follow this guide to make it.
6. Freemake
Even though Freemake is not much fledged like other tools listed here, it can still do the basics of quickly converting videos to and from MP4 formats. It also supports hundreds of known codecs and formats.
You can use this video editor to spice up other videos, such as importing them directly from YouTube. Apart from that, you can rotate, cut clips, and import audio files and images.
Freemake creates a code you can use to embed all of your video files into your site. This is an excellent choice for beginners. This tool is for you if you want to convert and edit your files in a few clicks.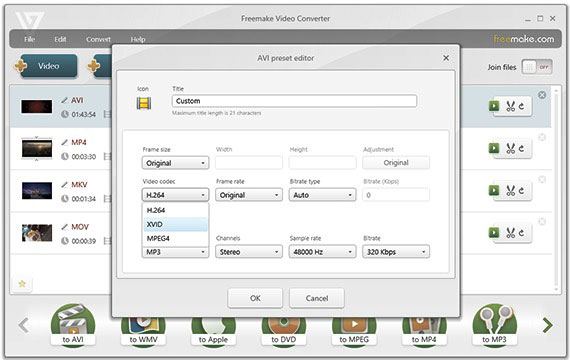 Pros:
* Fast convert MP4, AVI, WMV, and more.
* Support not only videos but also audios.
* Allow you to use it on different devices, such as computers, tablets, and mobile phones.
Cons:
* Does not support Mac.
* Fewer basic editing features.
Guess you like: How can you fast transfer large videos from an iPhone to a PC? Here are 8 helpful ways for your reference.
7. Movie Creator
With millions of downloads, the Movie Creator app will help you edit your videos seamlessly. You can easily create and customize video files with simple tools and features.
Movie Creator allows you to embed themes into your files with custom colors and fonts. Also, it provides video stickers, transitions, and filters that are free to use. It also has traditional features for those who want to customize their videos by converting, trimming, splitting, or merging them.
But, you can't remove the video watermark with the free version; you have to upgrade to the full version, which is paid.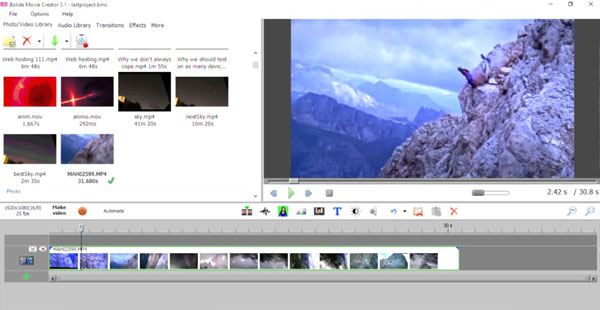 Pros:
* Simple to use beginner-friendly interface.
* Have many filters and themes for your videos.
Cons:
* Limited features for editing.
* Many ads and watermarks in its free version.
Perhaps you need: With this guide, you can easily convert the videos on your iPhone to MP4. Let's check it out.
8. iMovie
iOS and Mac users are not left behind either, as Apple iMovie is here to give you all you need in video editing. This free tool has plenty of features you would like to use, from cloud project sharing to supporting 4K video editing.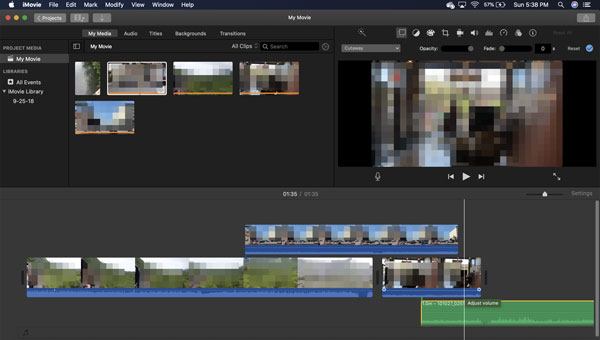 Pros:
* It's easy to edit your videos with iMovie on Mac and iPhone.
* Supports the major formats.
* Works on both iPhones and Mac.
Cons:
* The features are too basic.
9. Windows Movie Maker
This is the default video editor tool for Windows 10 users. This tool isn't available now, but if you still have its copy that operates on the latest version of Windows 10, you are good to go. Its drag-and-drop user interface will give you an easy experience as you gather your clips together.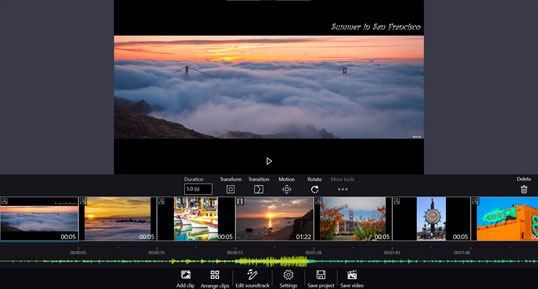 Pros:
* Beginner friendly
* Come with a drag-and-drop interface.
* Ideal for basic projects
Cons:
* Lack of modern features.
* It is not free to keep your videos after editing.
10. Lightworks
This is a free, professional mp4 video editing software that is powerful with an easy-to-use interface. Even amateurs can easily navigate it by choosing the features they want to use. It works well for complex projects that need detailed editing. It allows you to spice and trim videos to whoever you like.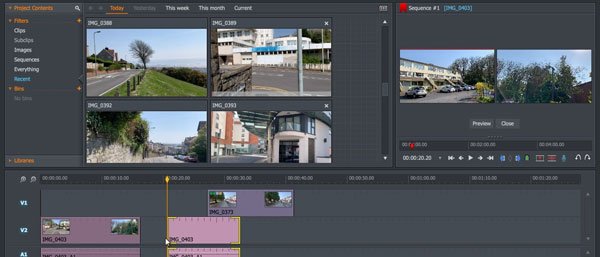 Pros:
* Come with royalty-free special effects.
* Support GPU-powered video encoding
* User-friendly interface
Cons:
* Limited features in the free version
* Beginners may find it tricky to use
Further reading:
Songs Won't Sync to iPod or iPhone? Check the Reasons and Solutions Here!
How to Transfer Videos from Mac to iPad? (Step-by-step Tutorial)
Part 2: What is the Best MP4 Movie Editor?
There is no definition of the best MP4 movie editor. As long as you find an editor that can help you edit your MP4 files with practical features and without trouble to use, it is the best one for you. Thus, please find out what your requirements are, and opt for a tool that can mostly meet your demands.
If you want an easy MP4 Movie editor with rotating, flipping, adding effects, and more, you can use Video Enhancer. Moreover, it's powered by AI technology and allows you to enhance the video quality, remove any background noise, and upscale the video resolution to come up with fine-tuned videos.
Part 3: How to Edit an MP4 Video Files on PC/Mac
Below is a step-by-step guide on how you can edit MP4 videos on your PC or Mac with Video Enhancer:
Step 1: Launch the Program on the Computer
Download then install the Video Enhancer tool on the computer.
After that, open it and add the files you want to change the effect. Find an icon for Add Files at the top left section of the interface. Click on it and add the video files.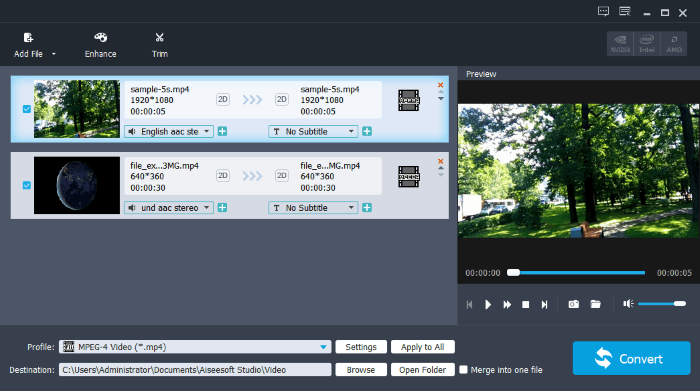 Step 2: Enhance
You will find 3 options to enhance videos. You can upscale the resolution, and contrast, optimize brightness and also remove any noise from the videos. You have to enable all these options.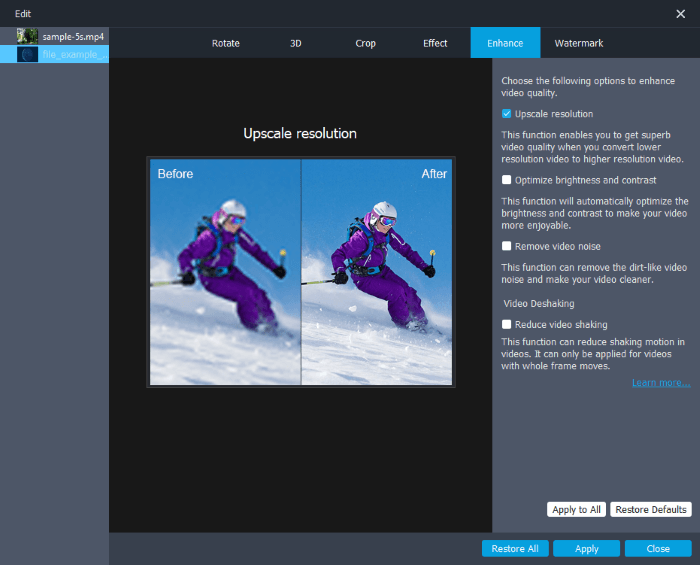 Step 3: Rotate and Flip
You can either rotate the videos clockwise or anticlockwise. If not, you can flip them vertically or horizontally. The interface will help you compare the effect before and after rotating or flipping the video.
Step 4: Edit
Change the effect of the video by adjusting contrast, brightness, hue, and saturation. Also, you may change the video's original volume.
Step 5: Crop and Watermark
If you find your video has a black frame, you can cut it off by cropping. Tap the Watermark icon and press the "Enable Watermark" button. Enter the text and change the effect of the text by tapping the T button.
Step 6: Clip
On the top section of the program, find the Clip icon, tap it and move the button to adjust the duration of the video. Press OK to make the video clip.
Step 7: Choose the Destination and Output Formats
From the bottom part of the program, find the profile, press it then selects the output of your video formats. Tap the destination icon to see the output destination. Once done, press Convert to make the video with enhanced effects.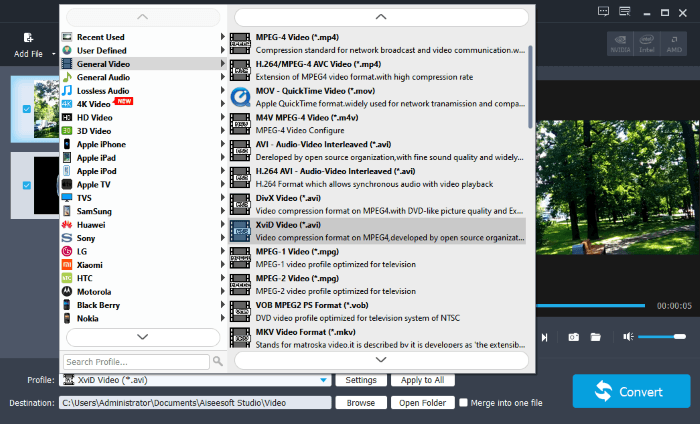 Part 4: Hot MP4 Video Editing FAQs
1. Can I edit the MP4 files?
Yes. You can use mp4 video editing software like Video Enhancer to edit MP4 videos. The app allows you to enhance the quality of images and cut or trim them.
2. What features to look for in an MP4 Video Editor?
The best MP4 editor should have advanced features for editing purposes. The app should have video effects and transitions, stickers, motion graphics, Color correction, Video templates, and many more.
Conclusion
That's it! You now know the best mp4 video editing software you can use for your editing purposes. Some can be used on Mac or Windows only. If you are stuck on choosing the one to suit your needs, we recommend using Video Enhancer as it's a powerful, AI-powered tool editor that comes fully packed with features.
Related Articles:
How to Recover Deleted WhatsApp Videos from Android or iPhone? (8 Methods)
Music Disappeared from iPhone Unwittingly? Try 9 Fixes Here
How to Recover Audio Files from WhatsApp on Android in 3 Ways?
17 Optional Methods to Find the Videos Disappeared from iPhone Back
How to Recover Deleted Photos after Deleting from Recently Deleted Album on iPhone 13/12/11?
How to Recover Deleted PDF Files from WhatsApp? [4 Effective Ways]