"I have an app called Skout. It is good on Android. And I want to change location. How? It will not let me. Please help me. I really want to meet beautiful women. Please!"
- Beatrice asked in askmefast.com
When it comes to which dating app is the best to use, Skout must have its name. Founded in 2007, Skout now has millions of users worldwide, and it does help some lonely souls find solace and kill the boring time. As it mainly relies on geographical location to recommend people in the surrounding, you need to modify the position to expand the friends' circle.
But do you know how to change location on Skout? Here, we will cover four efficient approaches on three devices: Android, iPhone, and PC.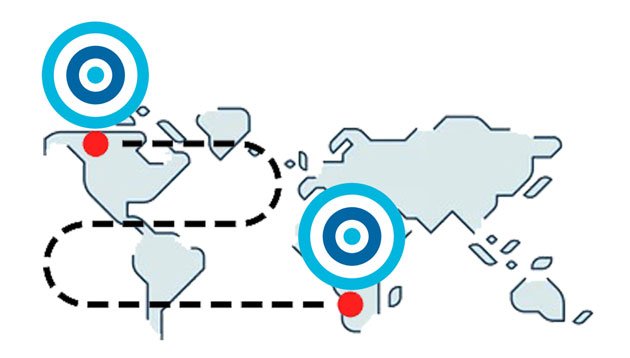 Part 1. FAQs about Changing Skout Location
Part 2. How to Change Location on Skout on iPhone
Part 3. How to Change Location on Skout on Android
Part 4. How to Change Your Location on Skout on Computer (Android & iPhone)
Bonus Tips on Using Skout
Part 1. FAQs about Changing Skout Location
1. What is Skout?
As mentioned above, Skout is a location-based dating app that allows you to chat, send gifts, share photos, and make friends with people nearby or remotely, provided that you are 18 years old. Compared with similar apps in the application market, Skout only acquires your general location rather than the specific location. Thus, you can connect to global people like Facebook and broadcast yourself or see the live broadcasting of others.
2. Why do you want to change locations on Skout?
There are many reasons why you want to change Skout locations, including:
Get profiles of new people in new areas.
You are traveling to a new place.
Protect your privacy.
3. Can you fake locations on Skout?
Yes. Skout offers a premium version for users to pay for changing the search locations and viewing people from other places. There are three types in total:
$9.99 for a one-month subscription.
$24.99 for three-month subscriptions.
$69.99 for a one-year subscription.
Part 2. How to Change Location on Skout on iPhone
Cydia is an application marketplace that provides apps you cannot install from Apple App Store. However, for most apps in the market, you need to jailbreak your iPhone before usage. What's worse, your iPhone may get bricked during the process or become vulnerable to malicious apps or viruses.
If you don't mind, continue with these steps:
1. Open Cydia on your iPhone and search FakeLocation in the search bar.
2. Click Modify and return to the home screen.
3. Find and open the FakeLocation app on the home screen and click the Choose my fake location option.
4. Adjust your location on the map.
5. Open Skout and access new profiles under the new location.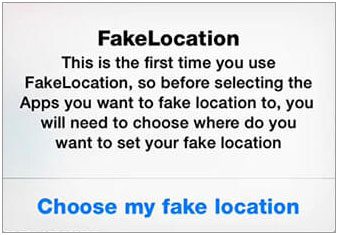 You might need: Want to bypass the passcode of an iPhone without a computer? Maybe this tutorial will help you.
Part 3. How to Change Location on Skout on Android
Various location spoofer apps from Google Play Store change Skout location on Android. Below are the two simplest ways.
3.1 How to Change Your Location on Skout Using Fake GPS Go
1. Enable the developer options on your Android phone. Open the phone's Settings > About Phone > Software Info > tap the Build number seven times.
2. Install Fake GPS Go from Google Play Store. Open the app and tap Enable at the bottom. Next, it will automatically load the Developers options screen. Tap the Select mock location app > FakeGPS Free.
3. Back to the Fake GPS Go app and type a location in the search bar. Then, click the Play button to change to the fake location.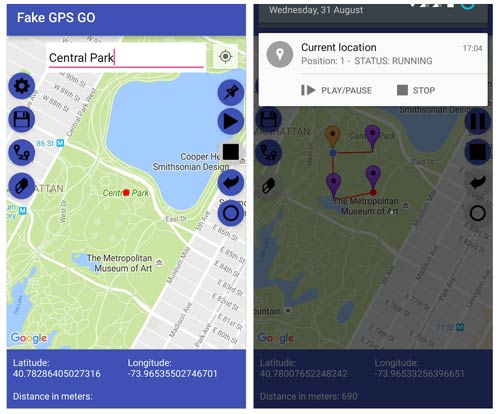 See more: If needed, you can utilize these helpful approaches to move data from an Android gadget to an iPhone 13.
3.2 How to Spoof Location on Skout via Fake GPS Location
1. Enable the Developer options from Settings on your Android phone.
2. Back to Settings, click Developer options and turn on the Allow Mock Locations option.
3. Download the Fake GPS Location app from Google Play Store.
4. Open the Developer options page, click Mock location app, and choose the Fake GPS Location.
5. Launch the Fake GPS Location app and move around the map to select the location you want to fake. Later, tap the green Start/Play button at the bottom.
You can open Google Maps to verify if your location has been changed successfully. If yes, it will automatically spoof locations on Skout.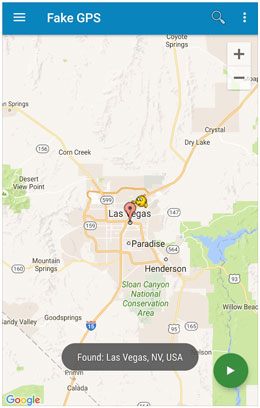 Check it if you like: Is it easy to recover deleted WhatsApp contacts on Android devices? This informative guide will tell you the answer.
Part 4. How to Change Your Location on Skout on Computer (Android & iPhone)
All the above methods fake Skout locations on your smartphone directly. Besides, you can also change your location on Skout from a computer. Location Changer is a safe and reliable app to change GPS location on iPhone and Android. It works well with multiple location-based apps such as Skout, Tinder, Facebook, WhatsApp, Snapchat, Pokemon Go, etc.
The key features of Location Changer:
Fake GPS location on Skout to anywhere in the world.
Support almost all location-based AR games, social platforms, dating apps, and geo-specific services.
Change Android locations and iOS GPS by coordinates or tapping the map.
Import/export GPX files to save your favorite routes.
Fully compatible with devices with iOS 15 & Android 12 and lower versions, like iPhone 14 Pro/14/SE (3rd generation)/13 Pro Max/13 Pro/13/13 mini, Samsung Galaxy S22 Ultra/S22+/S22, Sony Xperia 10 Plus/10/10 Ultra, etc.
Note: The mac version does not support Android devices.
How to change location on Skout from a PC?
1. Install and open Location Changer on your PC and click Get Started to proceed.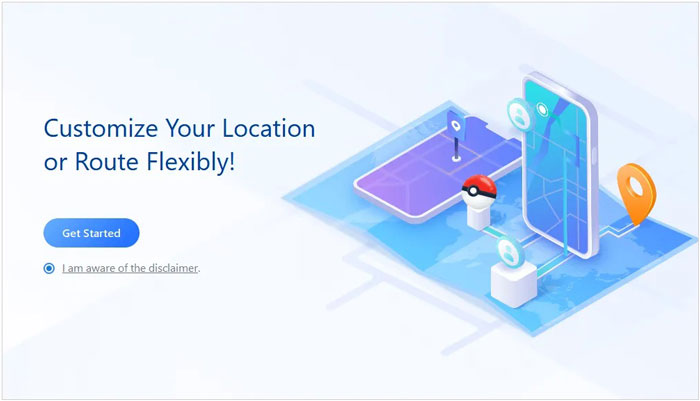 2. Connect your phone to the computer via the original USB cable.
3. Tap the Teleport Mode at the upper-right corner and enter & search any place you wish to spoof.
4. Hit Move below to change to that location. Once finished, Skout will automatically change to the virtual location.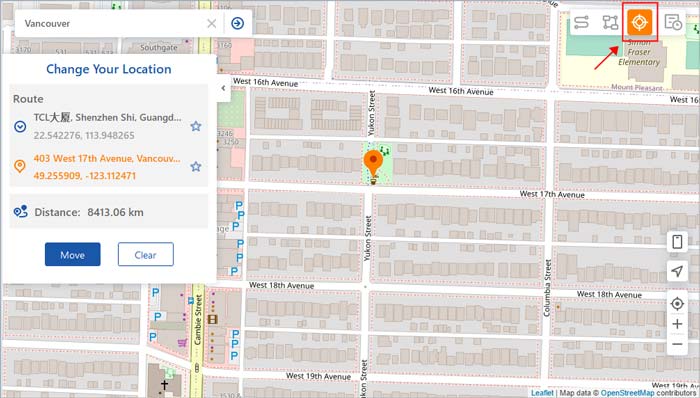 Further reading:
How to Spoof Pokemon Go on Android Safely? (Quick Guide)
How to Change Your Location on Snapchat Map on iPhone and Android?
Bonus Tips on Using Skout
1. How to delete a Skout account?
It is easy to delete a Skout account. Here's how.
Launch Skout on your phone and sign in with your Skout account.
Click the three-line icon at the upper-left corner and select Settings.
Click Account > Deactivate Account.
After that, if you don't sign in to Skout with your account for 60 days, it will be permanently removed from the system.
2. What should parents do when kids use Skout?
Accidentally find your kids using Skout? Below are how to deal with the situation.
Skout doesn't verify the identities and accounts. So, it's not weird that everyone can create a Skout account.
Skout will not allow any inappropriate behaviors on the app. But it would be best if you also keep an eye on your child's activities on the app.
Chat with your kid and advise him to use the self-policing feature of the app.
3. How to change location on Tinder directly?
Other similar apps like Tinder also enable you to meet new people. If you think Skout is not user-friendly in changing locations, try to use Tinder instead.
Run Tinder on your Android phone and tap the profile icon on the top.
Click Settings > Get Tinder Plus or Tinder Gold to subscribe to a plan.
Open Tinder on your device again and tap the profile icon.
Tap Settings > Swiping in > Add a new location > select a destination on the map.
Final Thoughts
We draft this post in the hope of helping you resolve how to change the location on Skout. After reading this tutorial, you may have a new concept regarding the issue. We recommend you try Location Changer to freely fake locations globally on your Android or iOS device. It is also the simplest and safest tool on the market.
Related Articles:
How to Change Location on Facebook Marketplace? 4 Simple Ways You Never Know
How to Change iPhone/iPad Location without Jailbreak in 4 Cost-effective Ways?
How to Change Home Address on iPhone? 5 Ways You Will Need
How to Transfer Videos from Android to Android Quickly?
6 Feasible Ways to Spoof GPS Location on iPhone
How to Fake Twitter Location Easily? | FAQs and Solutions (Proven)