With millions of active users worldwide, the Grindr app is currently one of the largest social hookup applications. It operates based on your GPS location to show the best matches near you. After you have matched with a partner, you can check their profiles, sex, location, etc. This is, without a doubt, a quick way for two people to know each other. But, it could also raise worries over the privacy of your location. In that case, the only way to not expose your location information is to change your location on Grindr.
Therefore, if you're a Grindr user, you will want to know how to change location on Grindr for privacy reasons. Well, it is quite easy, and this article explains practicable solutions to Grindr change location without effort.
Part 1. Why Spoof Grindr Location
The Grindr app lets users explore nearby profiles, find dates, and communicate online. It's popular for connecting people through text messages and location tracking. However, some may want to fake their Grindr location for various reasons.
First, the Grindr app is a location-based application that matches people based on their GPS location. When you fake your location, you can unlock profiles in different locations and match with other partners.
Another reason to change Grindr's location is for security and privacy. Sharing your location openly with strangers can expose you to risks, such as harassment and harm. In countries where homosexuality is illegal, using Grindr and sharing your location can lead to government punishment. Some governments even exploit the app to identify and shame gay citizens. To avoid this risk, consider using a Grindr location hack.
Part 2. Can You Change Grindr Location?
Yes. Changing location on Grindr is possible, and there are several ways to make that happen. You can use a VPN, which helps in masking your real IP address and sets a virtual location you can use on the Grindr app. But note that most VPNs aren't very reliable since they can't really change locations.
In addition, location spoofer tools can also help fake your GPS location. Usually, they manipulate location details sent by your device, making it appear as if you are in another different location from where you actually are. Location Changer is a great location spoofer to change location on Grindr since it works well with all location-based apps.
Read More:
[Skout Change Location] How to Change Location on Skout in Simple Ways?
How to Change GPS Location on Android in Different Tools (SAFE & FAST)
Part 3. How to Change Location on Grindr [4 Methods]
Even though hiding only your distance in Grindr may seem a good idea, you'll only be matched with those in your vicinity. Additionally, it doesn't provide complete privacy. To be comfortable using the app, changing the location is the best step. Below are the methods to spoof Grindr location:
3.1 Change Location on Grindr by Location Changer
No matter the reason for changing location on the Grindr app, you should use a powerful GPS location spoofer. Location Changer is your best bet since it's specially designed to fake location on Android/iPhone anywhere you want. It is an all-in-one location changer that doesn't need you to jailbreak your devices before spoofing the location. Since it works well with most location-based applications, it is the best software to change location on Grindr.
You can seamlessly set a fake location on your device and let the Grindr application give you the needed prompts. With it, you can stop strangers from tracking your location profiles on Grindr. Whether you want to hide your real location or expose your new location, this is the app to use.
What makes Location Changer a better location changer is its ability to change locations on mobile devices flexibly and naturally. You can set a moving speed for the route and pause anytime. Moreover, you can easily import or export GPX files to save your favorite routes for future use. You can also search coordinates to use as the destination location, which is useful for AR games such as Pokemon Go. It's the most straightforward way to change your Android or iOS location.
Key features of Location Changer:
Spoof location to anywhere on iPhone/Android in just a click.
Joystick feature to simulate your GPS movement.
Support the latest Android 14 and iOS 16 versions.
Enable you to access places you've visited.
Simple and fast to change your GPS location.
How to fake GPS location on Grindr using Location Changer:
01Run Location Changer on Computer
Start by downloading and installing the program on your computer. Launch it to get to the primary interface, where you have to tap on the "Get Started" button.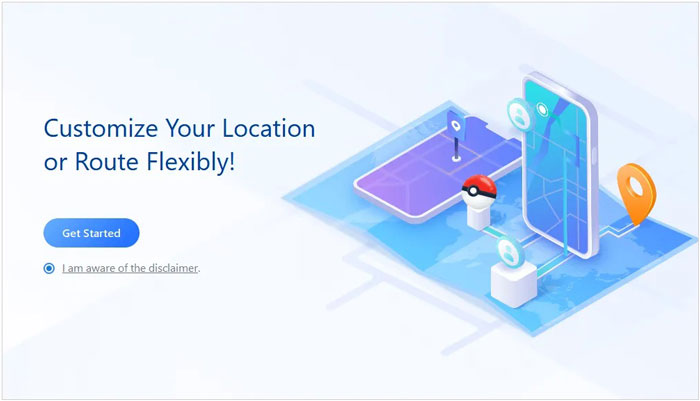 02Change Grindr Location
To spoof the Grindr location, you should choose "Teleport Mode". Zoom in or out of the map with a mouse and pin your desired location. You may also choose a location by entering GPS coordinates or the exact location in the search bar at the top left. Now click on the "Move" button to change the location to the one you selected.
After that, return to the phone, and all apps that use your device's GPS location, like Grindr, will switch to the location you selected.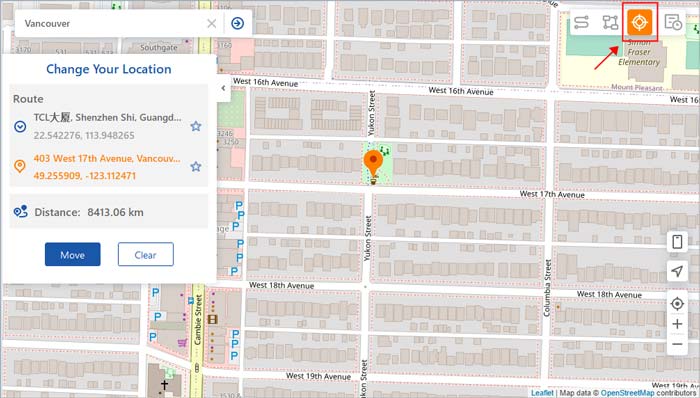 Can't Miss:
How to Change Location on Facebook Dating in 4 Secure Ways [Solved]
How to Change TikTok Region Safely and Quickly? [New Guide]
3.2 Mock Grindr Location Using a VPN
VPNs are very popular nowadays, and users can use them to change their gadgets' IP addresses. With a VPN, you can select a location supported by the server. Therefore, changing IP addresses sometimes makes other apps think we are elsewhere. You may trick the Grindr app into thinking you are in another city and accessing other new profiles. Besides, the location-changing process is easy.
How to change Grindr location with VPN:
Step 1. Download, install, and run Nord VPN on the computer. Create an account by clicking on "Sign Up" to finish the registration. Or if you already have an account, tap on "Login".
Step 2. Select the server, then click on the "Quick Connect" button. After that, your device will connect instantly to the internet, allowing you to surf the Grindr application without any problem.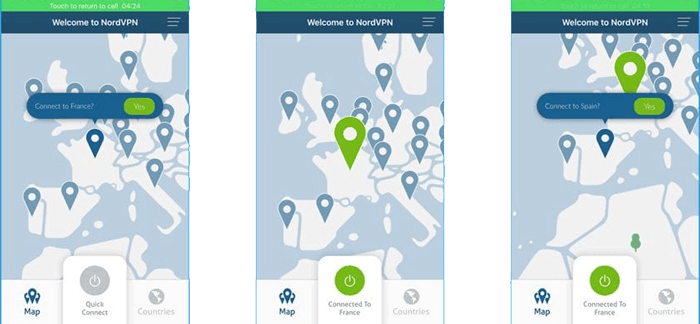 See Also:
How to Change Location on Facebook Marketplace?
4 Proven Ways to Change Location/Country/Region on Instagram
3.3 Fake Location on Grindr Through a Proxy Server
Proxy Servers are similar to VPNs but lack encryption and may have potential data leakage. All in all, it works as a middle server, so other people can only see the IP address of the Proxy Server instead of your IP address. There are many free and paid Proxy lists online that you can use to fake your IP address. So, choose the right one depending on your needs.
How to change the IP Address on mobile devices:
For Android:
Step 1. Click on "Settings" to head to the Settings page. Choose "Connections" and "Wi-Fi". Now tap on the gear icon of the current network.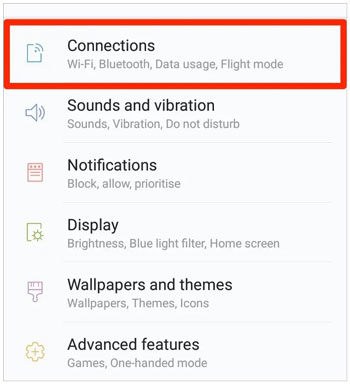 Step 2. Click "IP Settings", then enter your new IP and hit "Save".
For iOS:
Step 1. Click on "Settings" and "Wi-Fi". From there, select the current network.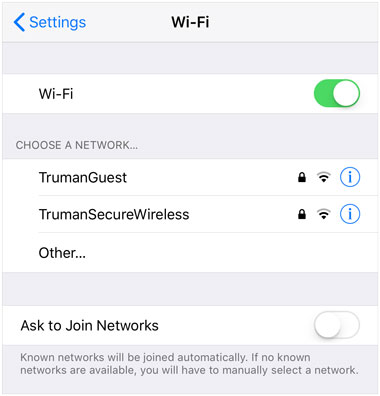 Step 2. Choose "Configure IP" and select the "Manual" option, then enter an address.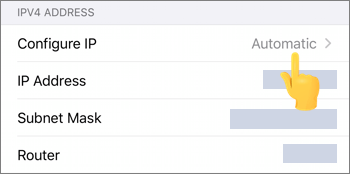 3.4 Spoof Grindr Location with Fake GPS Location App
You can also use the Fake GPS Location app to change your GPS location, which eventually changes your location on the Grindr app. It provides fake GPS coordinates where your real location is recorded, thus hiding the actual location. However, you can only use this app on Android devices. Here are steps for Grindr mock location using the Fake GPS Location application:
Step 1. Install the Fake GPS Location on your Android and grant permissions.
Step 2. Navigate to Android's "Settings" > "About Phone" > tap the "Build Number" seven times to enable developer mode. Then, return to "Settings" > select "Developer options" > enable the "Allow mock locations" feature.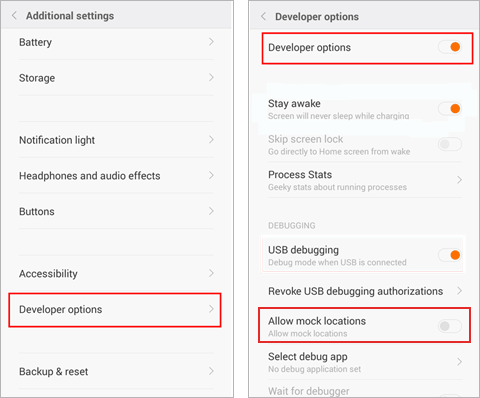 Step 3. After that, click on "Select Mock location application" and choose "Fake GPS".
Check if your location has changed by going to Google Maps to check the current location. If it is changed, the Grindr location will also be changed.
May Like:
How to Change Location on iPhone 14/13/12/11/X/8 Easily?
How to Change Location on Hinge with Simple Steps (Reliable Guide)
Extra Tip: How to Enable or Disable Location Service on Grindr
There is a way of protecting your location info from getting exposed without necessarily changing your location. You can directly disable your distance from your profile or the sharing location on the phone. Here is how to do that:
Step 1. Run the Grindr application on the device, then proceed to the profile. Click on "Settings" at the top right corner.
Step 2. Scroll down to the "Show Distance" option and turn it off.
To Sum Up
Now you've learned all the possible ways to spoof Grindr's location. It is an easy process that will take you a few moments to have the Grindr location changed. If other methods seem complex, there is an easier way to change GPS location: by using the Location Changer app. It'll spoof your location in seconds without jailbreaking and without getting noticed.
Related Articles:
[2023 Updated] How to Change Location on Tinder without Paying?
How to Change iPhone/iPad Location without Jailbreak in 4 Cost-effective Ways?
How to Change Your Location on Snapchat for iPhone & Android
Top 3 Ways to Fake Location on Zenly [iPhone & Android Supported]
How to Change iPhone location Without VPN? [Solved with 5 Ways]
Top 3 Ways to Change Location/Country/Region on Netflix Easily