A Pokemon Go hack app allows you to trick the game and unlock new features without much strain. Since Pokemon Go is a location-based game, it needs you to move from one place to another so that you reach advanced levels. Despite that, you can use location spoofers to fool the app that you're moving, yet in actual sense, you're in the same place. This article will outline the best apps to hack locations on Pokemon Go.
Part 1. Best Pokemon Go Hack App
The best way to hack Pokemon Go is to use third-party apps that spoof your location. This allows you to play the game on different areas on the map without moving an inch and collect more benefits in the long run. The best hack app should allow you to play the game without suspicion. In this section, we've sampled two hack apps that are the best. We'll discuss them as follows.
1. iOS Location Changer
iOS Location Changer is considered one of the best Pokemon Go hack apps because it allows you to change your current GPS location in just one click. This Pokemon hack app allows you to select a virtual location on the map and then fool the game that you're in that place.
This is very useful if you want to play Pokemon Go without walking. You can cover some extra kilometers virtually and then get access to new perks of the game.
Key Features:
Play AR games like Pokemon Go without walking.
Quickly set a virtual location for your iPhone.
Create customized routes on the map.
Stop sharing location on social apps like Facebook and Instagram.
You can follow the steps below to hack the Pokemon Go app using iOS Location Changer:
01Download iOS Location Changer, then install and launch it on your computer. Click the Start button in the main interface, then connect your iPhone via USB.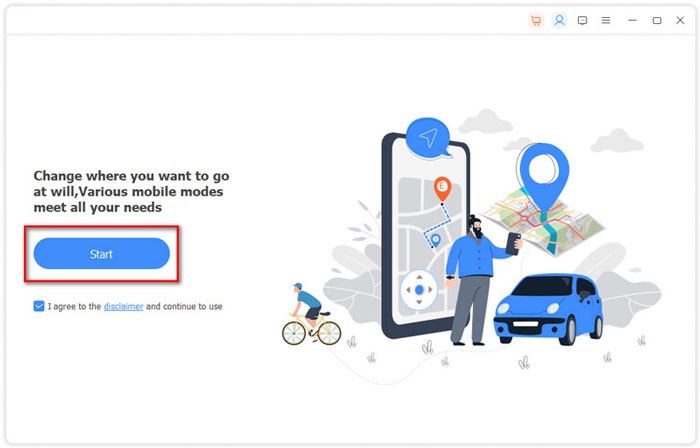 02Next, select the option for Modify Location. A map will then display your current location. To set a new virtual location, select any point within the map.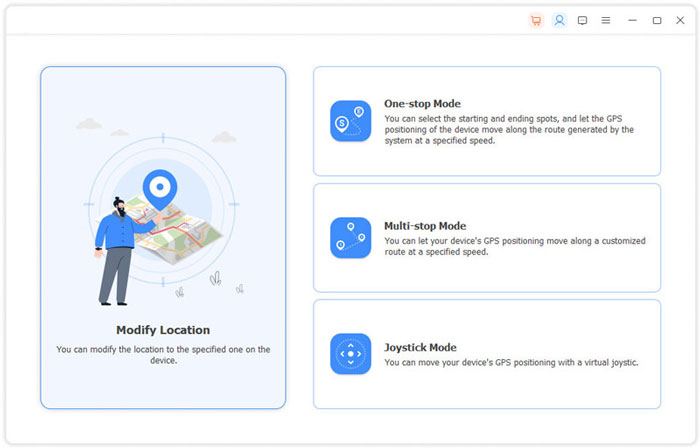 03Once you've selected your new location, click the Confirm Modify.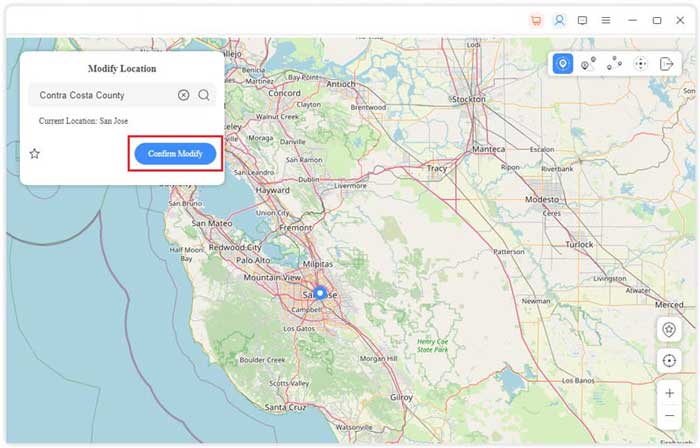 Learn More:
Easy Pokemon Go Spoofing on iOS Devices in Top 7 Ways
Best Spoofing Apps for Pokemon Go on iOS and Android
2. Android Location Changer
Android Location Changer allows you to hack Pokemon Go by fooling the app about your current location. Without moving an inch, this app allows you to explore other locations worldwide and play location-based games there. In just one click, Android Location Changer allows you to fake your GPS location without anyone detecting it.
Key Features:
Select a virtual location on location-based apps.
Hide location on Android devices.
Mock locations on dating apps.
Access Geo-specific services.
Mock GPS location with a joystick.
Below are the easy steps to get started with Android Location Changer on how to hack in Pokemon Go:
01Launch Android Location Changer on your computer and click the Get Started button in its main interface. Next, connect your phone via USB.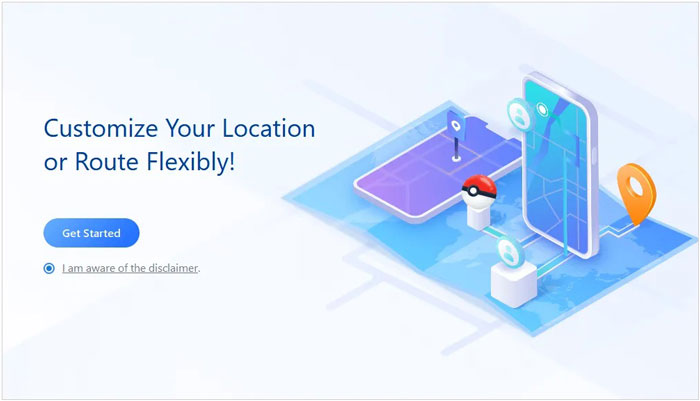 02Wait for a moment, and a map will load showing your current location. Next, click on Teleport Mode at the top right to pick a new virtual location. This allows you to hack Pokemon Go and fool it with a fake location. Then click the Move button to switch to the new location you've selected from the map. You can then start playing Pokemon Go from here.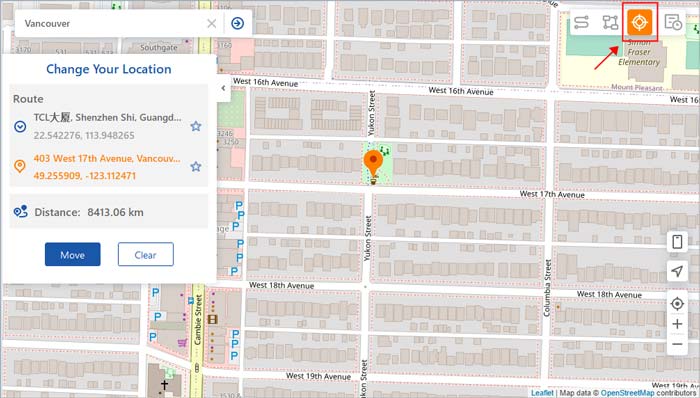 Further Reading:
How to Spoof Pokemon Go on Android Safely? (Quick Guide)
How to Fake GPS on Android without Mock Location?
Part 2. How to Hack in Pokemon Go
Pokemon Go 'hacks' simply refer to those tricks you can apply during the game to reach higher levels faster and unlock new features without straining much. This section will discuss the different shortcuts and heats to fool the game and make significant achievements.
Hack 1. Skip the Raid Start Animation
During a Pokemon Go Raid, moving from Lobby to Boss battle may take you much longer due to the Raid start animation. However, you can save time by skipping the animation. You can achieve that in the following simple steps:
Step 1. Create an empty team and include yourself in one of the Raids.
Step 2. Select the empty team, then stay patient for the Raid to start.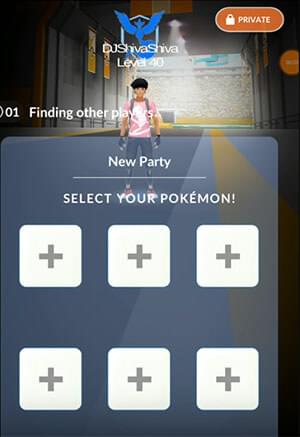 Step 3. Once the Raid starts, select your real team. With that, the game will kick out the empty team and allow you to access the rejoin screen. You can then proceed with your Raid without wasting much time on the start animations.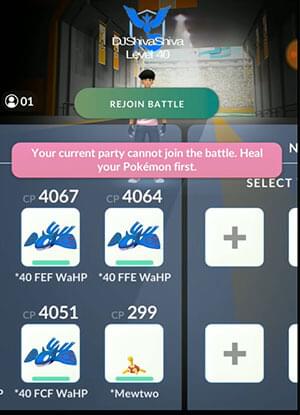 Hack 2. Add Friends to Your Account Quickly
During specific research projects on Pokemon Go, you'll need to add friends to maximize the number of perks you can unlock. Sometimes, finding new friends can be hard. However, you can fool the game by deleting your current friends and then re-adding them.
To apply this hack, simply go to your profile and navigate to your friend list. Pick one friend and go to the option for "Remove Friend". After that, you can re-add your friend (s).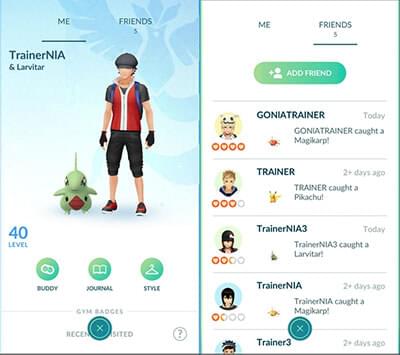 Hack 3. Check Pokemon IV Status for Better Pokemon
Another hack for success when playing Pokemon Go is to ensure you have access to the best Pokemon. Pokemons greatly vary in terms of rating and indexing. Some have high Combat Points (CP) and Hit Points (HP) and are quite effective during Raid battles or when going to the Gym.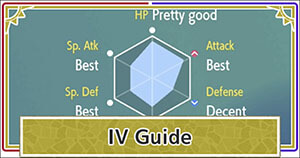 Hack 4. Switch Date and Time to Obtain A New Raid Pass
If you've exhausted the Raid passes for the day and are still behind based on the International Date Line, you can switch dates and use the Raids for tomorrow. This is a good hack because it allows you to use additional Raids without suspicion.
Remember that when you've used the Raid passes for tomorrow, you should skip that day so that the hours catch up. You can apply this hack by going to Settings > General > Date & Time.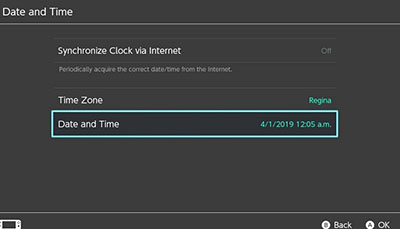 You May Like:
6 Feasible Ways to Spoof GPS Location on iPhone
How to Change Location on Facebook Marketplace?
Part 3. FAQs on Hacking Pokemon Go
Q1. Can I Hack Pokemon Go Today?
Yes, hacking Pokemon Go today is easier than before. This is possible with the current third-party apps that allow you to hack the game and spoof or simulate your movement across different places on the map. You can then collect different tokens and benefits that come with moving around while playing the game.
Q2. What Are the Risks of Hacking Pokemon Go?
Although it may seem like a ride in the park, hacking Pokemon Go could come with some consequences on your side. When the game detects that you've used a spoofing tool, it will apply its disciplinary measures as follows:
1. Lenient warning
When the game first detects that you've used a spoofing tool, it will give a warning that lasts seven days. You won't access new Raid passes or catch rare Pokemon during this period.
2. Account suspension
When you persistently use third-party tools despite the warning, you'll have your account suspended for 30 days. During this time, the system will prevent you from logging into your account; hence you won't play the game.
3. Account termination
The last risk you may run into when you've hacked the Pokemon Go app is having your account terminated. You should always take caution not to reach this stage because it's irreversible, although it gives room for appeal.
Despite the risks of hacking Pokemon Go, it's still worth trying out because of the benefits you may receive. The only thing to remember is to limit the number of times you use spoofing tools.
The Bottom Line
From this article, you've learned that the best Pokemon Go hack apps include iOS Location Changer and Android Location Changer. These location spoofing apps allow you to select a virtual location from which you can play the game. The article has also discussed the different hacks you can use to improve your overall Pokemon Go experience. Ensure you try out these tricks today.
Related Articles:
How to Fake GPS with No Root on Android? [8 Trustworthy Apps]
Get the Best iSpoofer Alternative for Android and iOS [Informative Guide]
How to Play Pokemon Go Without Moving [Detailed Steps for Android and iOS]
Which Is the Best Fake GPS App for Android and iOS Devices? [Practical Options]
Must-Have Phone Tracking Apps for Android/iPhone