Pokemon Go spoofer apps allow you to fool the game by faking your exact location hence catching rare Pokemon. To consider a spoofer app effective, it must allow you to play the game without suspicion and collect as many rewards as you wish. Which are the top Pokemon Go spoofer apps in 2023? Well, to help you answer that, this article will outline the top spoofer apps to use on Android or iOS devices.

Part 1. What Are the Common FAQs About Pokemon Go Location Spoofers?
Q1. Can I use a Pokemon spoofer without being detected?
Yes, it's possible to do that provided you have a strong location spoofer tool. The tool should work reliably and fool the system from suspecting you. With Pokemon Go location spoofers, limiting their use is wise since over-reliance on them may easily lead to suspicion and an account ban in the long run.
Q2. Which is the best Pokemon Go spoofer app?
The best spoofer app should allow you to easily manipulate your movement on Pokemon Go without anyone knowing. If you're using an iOS device, the best spoofer to try is iOS Location Changer. On the other hand, Android Location Changer is the best tool for spoofing on Android devices.
More questions? Read:
Go the Distance: Your Guide on How to Get Remote Raid Pass Pokemon Go
Level Up Faster: DeFit Pokemon Go Tricks - Maximize Your Gameplay
Part 2. Which Are the Top Pokemon Go Spoofer Free Apps for Android/iOS?
A good Pokemon Go spoofer app should allow you to fool the game about your location and move around without suspicion. Since you may always find walking challenging, Pokemon Go spoofer apps allow you to play the game without moving. They also increase your chance of catching rare Pokemon, especially if you live in rural areas. Below is a discussion of the top Pokemon Go spoofer apps on Android or iOS.
Top 1. iOS Location Changer (Best Pokemon Go Spoofer iOS)
iOS Location Changer allows you to spoof Pokemon Go on iOS devices such as iPhones and iPads. This top location spoofer app allows you to fool the game about your movement and collect extra Pokemons and other rewards. It's so powerful in a way that the system won't detect anything that could raise further concerns. You can also regulate your speed so that everything looks normal while you move to virtual locations.
The main features of this best location spoofer for iOS include the following:
To get started with iOS Location Changer, please follow these simple steps:
01Download a free version of iOS Location Changer, then install and launch it on your computer. After that, click the Start button in the main interface, then connect your iPhone via USB. Ensure you tap Trust this Computer on your iPhone.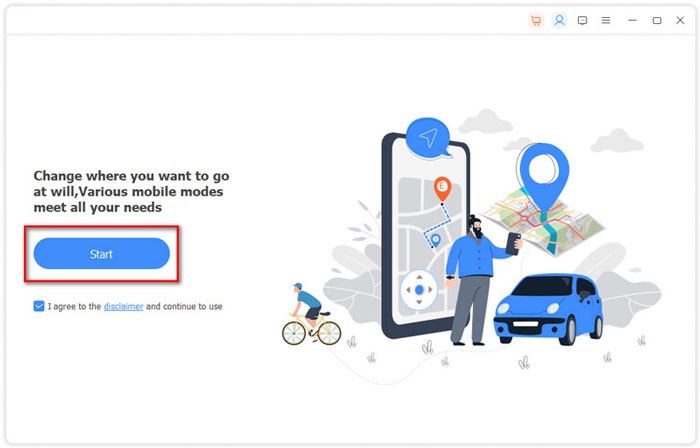 02To start spoofing your Pokemon Go movement using a customized route, click One-stop mode. Enter the start and end points for your customized route. Alternatively, you can select the Use starting point and use ending point options.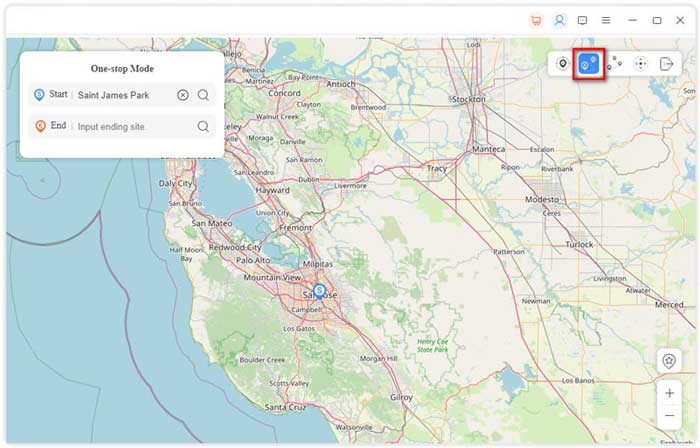 03Once you've selected your points, click on the Start Move button. Your iPhone's location will start moving along the simulated route as you play Pokemon Go. You can also adjust your movement speed by dragging the speed bar.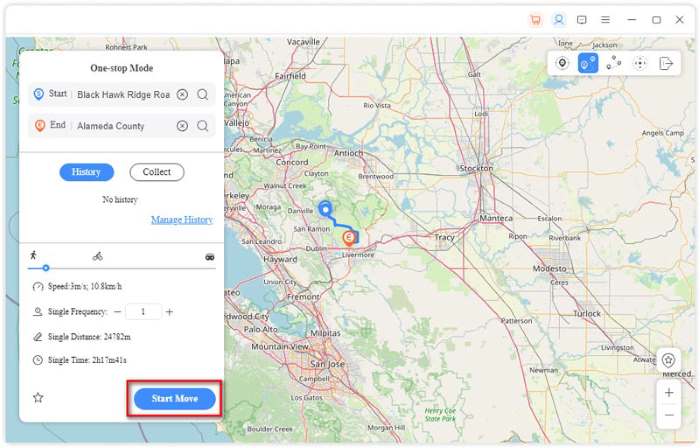 Top 2. Android Location Changer (Best Pokemon Go Spoofer Android)
Android Location Changer is regarded as the best spoofer tool on Android because it allows you to set a virtual location in just one click. With this tool, you can create a customized route for your movement while playing the game. Through the customized routes, you can walk, drive, or cycle while in the comfort of your home.
The game will detect that you're moving and allow you to collect more Pokemon. Some of the features of this top location spoofer for Android include the following:
Adjust your movement speed to avoid suspicion.
Create a customized route for driving or cycling while playing Pokemon Go.
Fake your Pokemon Go location in just one click.
Freely simulate your movement using a Joystick.
Maintain a historical record of your routes so you don't strain next time.
Once you've made this Pokemon Go spoofer download, you'll enjoy a wide range of benefits. The following are the steps for using Android Location Changer:
01Launch Android Location Changer on your computer and click the Get Started button in its main interface. Next, connect your Android or iPhone via USB and select the option Trust this Computer.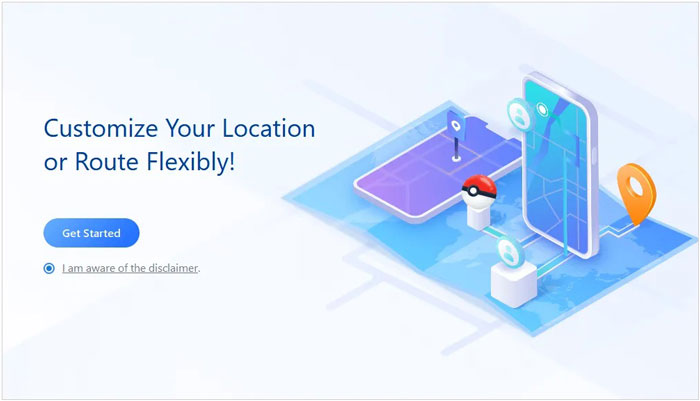 02Select the Two-spot mode icon in the upper right of the screen. Next, enter the address or coordinate for your destination in the search box. Drag the speed bar to adjust your movement. Click on the Move button to start moving.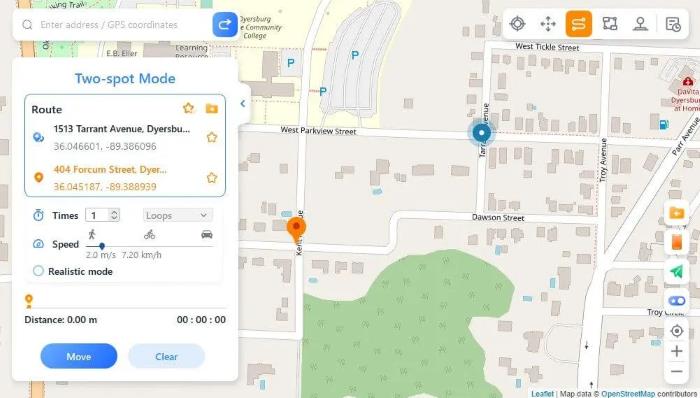 03Your GPS location will start changing based on the simulated location. Pokemon Go will also detect the location changes as you move by. You can pause or stop the movement anytime by clicking the relevant buttons. Once you reach the endpoint, you'll receive a sound notification and a popup. The system will then save your route history to the records.
Top 3. PokeGo ++
PokeGo ++ is another third-party spoofer Pokemon Go app alternative that you can use to easily spoof locations on Pokemon Go. The app is safe and allows you to control movement using a Joystick. It's also easy to get started with this app due to its friendly user interface. With this app, you can play Pokemon Go without moving an inch and collect extra Pokemon.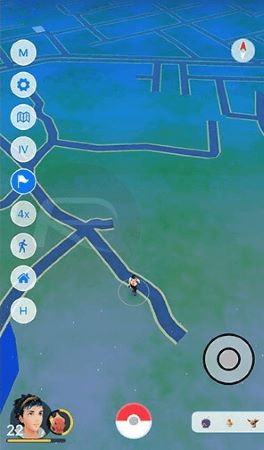 Other features of the app include:
Allow you to change your speed up to 8 times faster.
Teleport mode feature for easy navigation.
Allow you to select any location you want.
Won't need you to physically move before you collect Pokemon.
Easy to download and install.
Top 4. Nord VPN
VPNs are also good location spoofers since they allow you to play games like Pokemon Go without revealing your location. One of the best VPNs to use while playing Pokemon Go is NordVPN. To start using this tool on your iOS device, you'll first need to jailbreak it. Once installed, NordVPN will allow you to spoof your location via a proxy server that assigns your device a non-detectable IP address.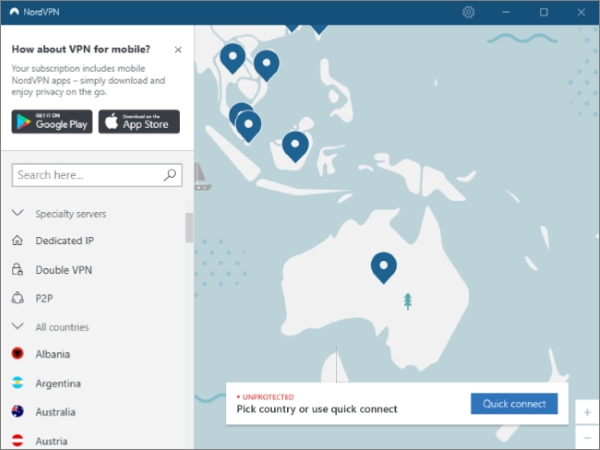 The main features of this location spoofer include the following:
Use encryption technology to guarantee your safety.
Give you access to over 5000 servers globally.
Restrict no visiting locations.
Allow you to manipulate up to six different connections simultaneously.
A trial version that is free to download and install.
Top 5. PGSharp
This location spoofer app is reliable since it doesn't require you to root or jailbreak your phone before getting started. It also has a wide range of safety features that prevent you from getting suspected of anything. PGSharp doesn't have complicated steps. You'll just need to download its latest version then you're good to go!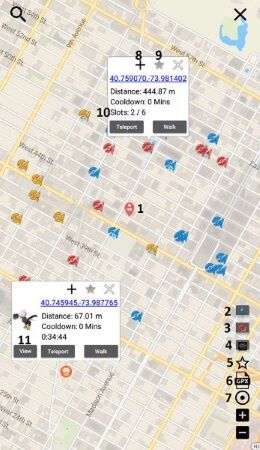 Also read:
Hunting the Legends: Exploring the Rare Pokemon in Pokemon Go
The Complete Guide to Glaceon in Pokemon Go You Might Need
Part 3. What Are the Risks of Using Spoofers Pokemon Go Apps?
Despite their relevance, Pokemon Go spoofer apps could pose some risks to your gaming experience when misused. Although most of these spoofers allow you to play undetected, things may fall out of place occasionally. Some of the common risks of using location spoofers include the following:
1. Warnings. If the game detects anything suspicious, you'll receive a warning not to repeat it next time. This is usually the first strike and doesn't entail much.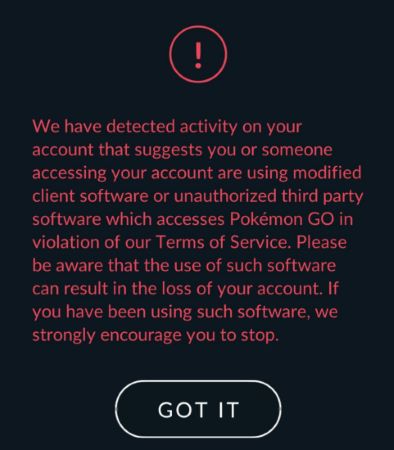 2. Account suspension. Once the game finds proof that you used a third-party tool to fake your movement, you'll encounter this risk. Normally, an account suspension could last up to thirty days.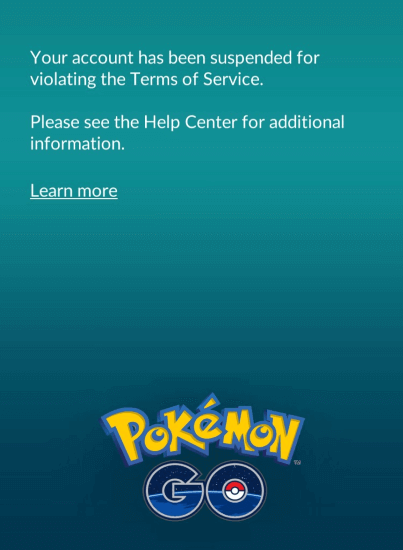 3. Permanent account ban. You'll receive a permanent ban if the game detects that you're no longer complying with the rules despite your initial suspension. With this last strike, you'll lose the Pokemons accumulated and have your profile closed.
To avoid these risks associated with spoofer apps, limit their use.
The Bottom Line
This article has outlined the top 6 Pokemon Go spoofer apps for Android and iOS. From the discussion, we've seen that the best spoofer app for iOS is iOS Location Changer. On the other hand, Android Location Changer is the best spoofer on Android devices. Ensure you try out these tools today to enjoy their unique location-spoofing features.
Related Articles:
Best Spoofing Apps for Pokemon Go on iOS and Android
How to Spoof Pokemon Go on Android Safely? (Quick Guide)
How to Fake GPS on Android without Mock Location?
How to Change Location on Facebook Marketplace?
How to Stop Someone from Spying on My Cell Phone? [With Preventions]
How to Fake GPS with No Root on Android? [8 Trustworthy Apps]