Pokemon Go is a highly acclaimed game that, upon its release, gained the favor of numerous players. For Pokemon Go players, Remote Raids are a very important and fun gameplay feature. To participate in Remote Raids, you will need Remote Raid Passes. So, what is Remote Raid Pass and how can you obtain these items? Follow along with this article to find out how to get Remote Raid Passes.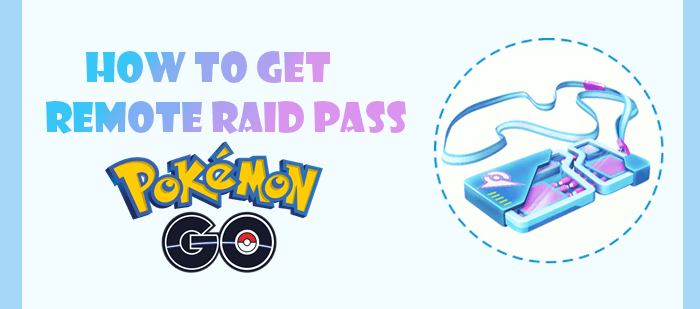 Part 1. Q&A About Pokemon Go Remote Raid Pass
1. What is Remote Raid? How to find & join one?
Remote Raiding in Pokemon Go is a feature that allows trainers to participate in raid battles from any location. It enables players to team up with friends or other trainers not around, battling powerful Raid Bosses together, even if they are not physically present at the raid location.
To find a Remote Raid, trainers can look for Raid Eggs or active Raids on their in-game map. These Raids are marked with special icons indicating that they can be accessed remotely. By tapping on the raid, trainers can view details such as the Raid Boss, difficulty level, and remaining time.
As for how to join a Remote Raid, trainers need to have a Remote Raid Pass. These passes can be obtained from the in-game shop or occasionally rewarded for completing certain research tasks or events. Once a trainer has a Remote Raid Pass, they can simply select the raid they wish to join and use their pass to access the battle remotely.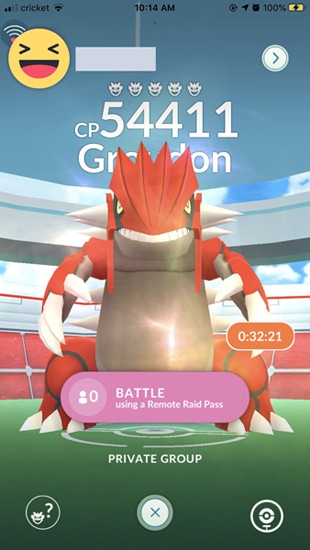 2. What is Remote Raid Pass?
A Remote Raid Pass in Pokemon Go is a special item that grants trainers the ability to participate in raid battles remotely, without physically being at the raid location. It is a valuable tool that allows trainers to join forces with other players from around the world, battling powerful Raid Bosses together.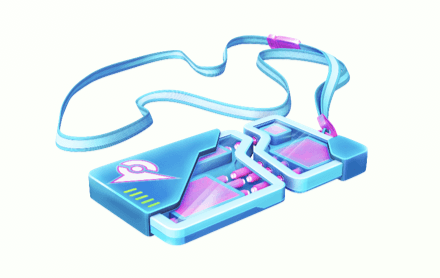 3. How to use a Remote Raid Pass?
Here's how to use Remote Raid Pass:
Step 1. Join the raid. Once you've decided to join the raid, tap the Battle button.
Step 2. Wait for the lobby to fill up. If you're joining a public raid, you'll be placed in a lobby with other trainers. Alternatively, if you have friends participating, they can send you an invitation to join their private lobby.
Step 3. Battle the raid boss. Once the raid begins, select your team of Pokemon to battle against the raid boss. One of your Remote Raid Passes will then be consumed.
4. How many Remote Raid Passes can you hold?
Initially, trainers can hold up to 3 Remote Raid Passes in their inventory. However, if you have 2 Remote Raid Passes and decide to purchase 3 more from the in-game shop, your inventory will expand to accommodate a total of 5 Remote Raid Passes.
The limit number may increase during special events or promotions. It's always a good idea to keep an eye out for any announcements regarding temporary increases to the daily limit during these occasions.
5. Is there a Pokemon Go Remote Raid finder?
Yes, there are several Pokemon Go remote raid guide apps available on the sofeware market. One highly recommended app is Poke Genie.
Read more:
[Solved] How to Evolve Eevee into All Forms in Pokemon Go
Dragonite in Pokemon Go [Everything You Need to Know]
Part 2. How to Get Remote Raid Passes in Pokemon Go
How do you get Remote Raid Passes? Obtaining Remote Raid Passes is the key to participating in these epic encounters and reaping the rewards that await. Within this part, you will discover how to achieve that.
Way 1. Get Remote Raid Passes from In-Game Stores Using PokeCoins
One of the ways to acquire Remote Raid Passes in Pokemon Go is by purchasing them from the in-game store using PokeCoins. To buy the passes, trainers can navigate to the in-game store and locate the section dedicated to raid items. Here, they will find the option to purchase Remote Raid Passes using PokeCoins, the virtual currency of Pokemon Go.
The store offers two packages for Remote Raid Passes: a single pass or a bundle of three passes. The cost for a single Remote Raid Pass is 195 PokeCoins, while the bundle of three passes is available for 525 PokeCoins. Trainers can choose the option that suits their raiding needs and budget.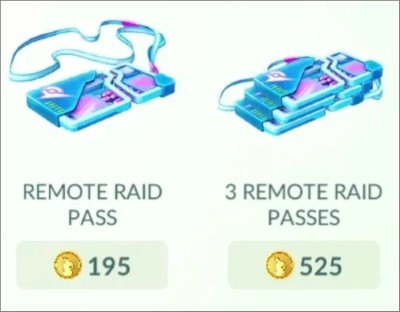 Way 2. Get Remote Raid Passes as Research Breakthrough Rewards
How to get free Remote Raid Passes? Another way to obtain more Remote Raid Passes in Pokemon Go is through the Research Breakthrough rewards. Research Breakthroughs are special tasks that trainers can complete by achieving a series of Field Research tasks over a designated period.
When trainers complete a full set of Field Research tasks and achieve a Research Breakthrough, they are rewarded with various items, including Rare Candies, Stardusts, Pokemon encounters, and sometimes, Remote Raid Passes.
Note: It's crucial to understand that in Remote Raids, players will inflict reduced damage to the Raid Boss compared to those participating in the raid from the physical location of the Gym. Therefore, if your intention is to join a raid remotely, it is essential to consider this decrease in damage while selecting your Pokemon team.
Part 3. How to Join Remote Raids at Home Not Using Remote Raid Pass
Tired of the reduced damage values of your Pokemon in Remote Raids? Why not battle directly at the location instead? Let's discover iOS Location Changer, the top-rated app for iOS that revolutionizes the way you play Pokemon Go without physically moving. Designed specifically for iOS users, this remarkable location spoofing tool stands out from other apps.
Operating on your computer, iOS Location Changer offers compatibility with both Windows and Mac systems. Simply download the app and connect your iOS device to your computer using a USB cable. Experience the power of this tool as it enables you to effortlessly modify your location, providing you with ultimate control over your Pokemon Go adventure. Additionally, take advantage of its auto walk feature to enhance your gameplay further.
Key Features
Offer an adaptable and secure solution for engaging in location-based gaming experiences.
Enable you to effortlessly suspend the sharing of actual locations with a simple click.
Extend compatibility to a wide range of iOS devices including iOS 16.
Allow you to choose varied routes for enjoying your gaming experience.
To begin utilizing this tool for playing Pokemon Go without physical movement, follow the instructions provided below:
01Download and install iOS Location Changer on your computer. Once the installation is complete, launch the application. Next, connect your iPhone to your computer using a USB cable. When prompted on your iPhone, tap the Trust button to establish a connection. Now, you're ready to initiate location spoofing. Simply tap the Start button on the main interface of the app to start utilizing its features.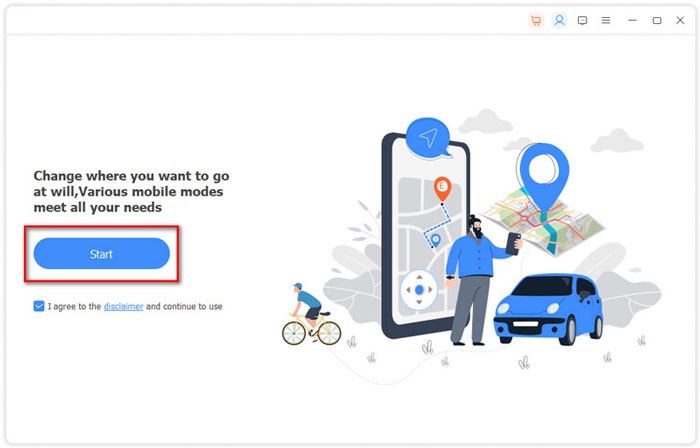 02To modify your location, locate and click on the Modify Location button. To select a new location for your game, simply click on the desired spot on the map. Alternatively, you can use the search bar to type in the name of the location you wish to set.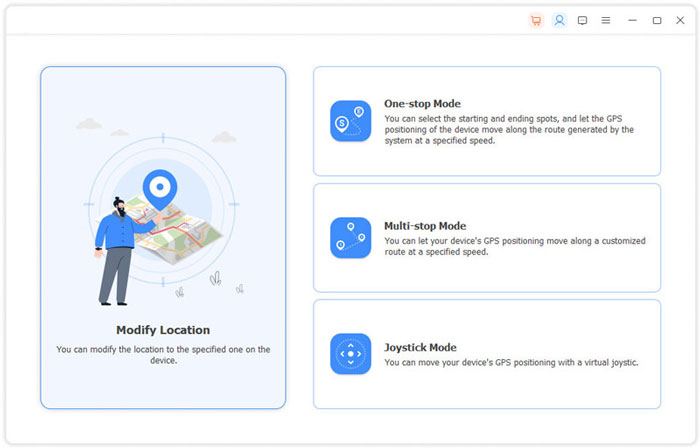 03After you have chosen your desired virtual location, proceed by clicking the Confirm Modify button. Pokemon Go will promptly detect the updated virtual environment, allowing you to begin playing the game as if you were physically present there.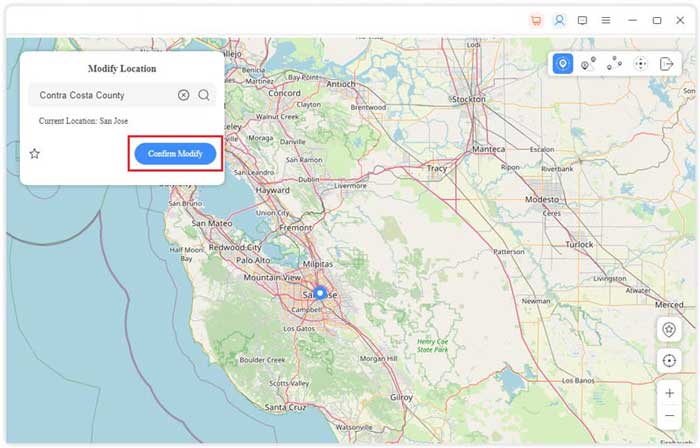 Are you also wondering:
MockGo Guide - Learn More About This Helpful iOS Location Spoofer
[2023] Top 10 Pokemon Go Coordinates You Should Know
To Sum Up
In conclusion, mastering the art of acquiring Remote Raid Passes in Pokemon Go opens up a world of raiding opportunities for trainers. By understanding the various methods available, such as purchasing them from the in-game store or obtaining them as rewards, trainers can ensure they have a steady supply of passes to participate in remote raid battles. Additionally, if you do not want your damage got reduced in Remote Raids, you can also join the raids directly at the place by spoofing your GPS location using iOS Location Changer.
Leave us a comment if this passage helped you!
Related Articles:
Best Spoofing Apps for Pokemon Go on iOS and Android
How to Spoof Pokemon Go on Android Safely? (Quick Guide)
How to Change Location on Facebook Marketplace?
How to Fake GPS on Android without Mock Location?
How to Fake GPS with No Root on Android? [8 Trustworthy Apps]
How to Stop Someone from Spying on My Cell Phone? [With Preventions]