As a player, it's true that to catch up with the Pokemon in the easiest way, and you will have to know some of the ways or hacks to get the most out of the game. Though some different hacks and cheats have existed for a long time, the bad news is that these tricks have become ineffective, few in numbers, and others do not work as intended.
Fortunately, PokeGo++ remains one of the best resources you can use as a player to find tricks and hacks. At the end of this review then, you will know if PokeGo++ can be a catalyst to catch up with Pokémon Go today. Now let's go into it.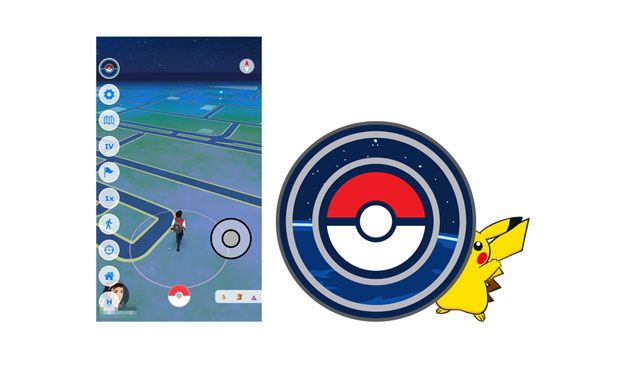 Part 1: What's PokeGo++?
It's one of the best-hacked game versions of Pokemon Go, with useful and innovative features. For instance, it comes with an inbuilt joystick that can help you maneuver through the map and get the Pokemon or join with other alliances in the comfort of your home without going anywhere.
PokeGo++ was developed by a development group that is called Global++. They are the ones that accessed the Pokemon Go code and then modified it and came up with a newer version which is known as PokeGo++. The main goal of this development was to enhance the experience of the users or players with more Pokemon and other features anywhere, anytime.
Regardless of the phone you have, you can get the PokeGo++ for Android or iOS, although how you can get it for the two platforms can differ.
Part 2: Can I Officially Get PokeGo++?
One of the common questions many users have is how to get Pokemon Go in 2022. The simple answer to this question is that you can get it free of charge on both Google Play and the App Store. If this is the case, can you use the same ways to get the PokeGo++ on your phone?
Unfortunately, you cannot get it this way. Anyway, can PokeGo++ still work if you get it through an unofficial way? Yes, the PokeGo++ works fine. If it works fine without any issues, why is it not public? The reason behind this is because of infringing intellectual property rights.
For instance, Niantic, one of the best game development companies, including Pokemon Go, claims that PokeGo++ came from breaching the intellectual property rights of Pokemon. Apart from modifying Pokemon go, the game also gives the players unfair advantages. For this reason, PokeGo is not officially open on a public platform.
However, as a user, you can get the PokeGo++ from a secure source. For the iOS platform, you can get PokeGo++ at the Build Store with a subscription of $9.99 billed per year. Also, you can get it at a regular price of $10.00 at Cydia Impactor. For Android users, you can get the app through Fly GPS.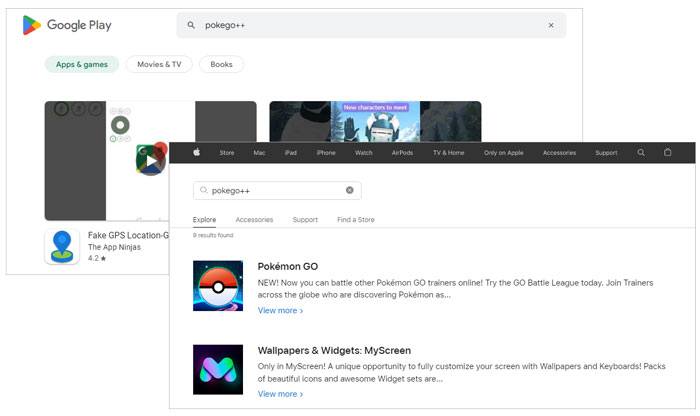 Read also: You can also change your Snapchat location on your mobile phone with some wise tricks.
Part 3: How to Download PokeGo++ on iOS
Although the PokeGo++ is unavailable on the App store for downloads, you can still get it on Build Store. The good news is that it is a genuine app that does not interfere with or compromise your iOS operating system. Note that to get this app on your device then, you have to pay $9.99 per year.
Now let's look at how you can download PokeGo++ on an iOS device:
Step 1: Check if you have any Pokemon Go or PokeGo++ app installed on your device. If so, uninstall them.
Step 2: Go to the Build Store and create your account. Finally, register your iOS device.
Step 3: Open Safari or any browser on your registered iOS device. From your browser, you can search "Pokemon Go++" or "PokeGo++" and access the website.
Step 4: Once you are on either of the websites above, check and tap the install button, and the PokeGo++ will start to be installed on your device as it would have using the App Store.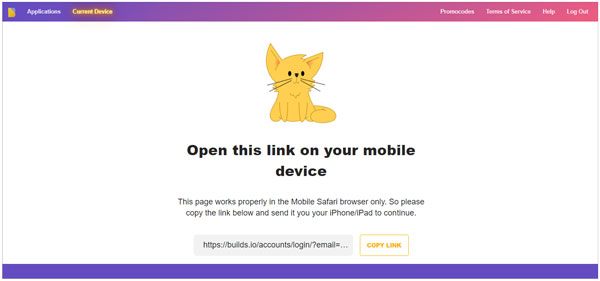 Learn more: If you want a fantastic alternative to iSpoofer, open this guide to refer to those reliable options.
Part 4: How to Download PokeGo++ on Android
Then how do you download PokeGo++ on Android? Here's the guide:
Step 1: On your Android device, connect to the internet, use your browser, and download the Fly GPS APK.
Step 2: Locate your downloads folder in your device, tap on the downloaded Fly GPS APK and then click install on the displayed screen.
Step 3: Go back to your browser and download the PokeGo++ for the Pokemon Go Joystick from any platform over the internet. Then click on it so it can be installed on your device. When you are installing, enable the feature for the app to install successfully.
Step 4: On your phone, go to the Setting and select the About phone section. Here you will find the build number and tap on it seven times so that the developer options on your phone are enabled.
Step 5: Now select Fly GPS as one of your location apps, and you can now be able to play the PokeGo++ on your Android device.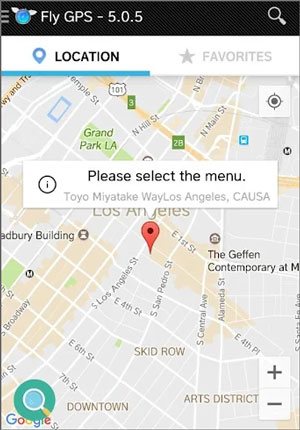 You might need:
How to Change iPhone/iPad Location without Jailbreak in 4 Cost-effective Ways?
Best Spoofing Apps for Pokemon Go on iOS and Android
Part 5: Excellent PokeGo++ Alternative to Fake GPS Easily
If you doubt the procedures above , or you want a more convenient tool than PokeGo++, you can use this GPS Changer, which is a genuine and professional desktop app that provides you with safe and accurate location spoofing. With it, you can easily change your virtual location when playing Pokemon Go. Then you will find more Pokemon and pass the games faster.
Besides, this software supports Android and iOS devices, so you can fake GPS on Android phones and iPhones without hassle. See? This software a helpful alternative to PokeGo++. Furthermore, you can also use different locations on other games and social platforms.
What this PoekGo++ alternative can do:
* Instantly fake GPS location anywhere globally.
* Allow you to change your location for Pokemon Go with ease.
* High compatibility with different apps.
* Support joystick to help you simulate the GPS movement.
* Importing or exporting the GPX file for storing your favorite routes.
Download this software on your computer.
Now let's look at how you can use the alternative to PokeGo++ with the original Pokemon Go:
01Install the Software
You have to install the software on your Mac or Windows platform. Then start the program by clicking Get Started.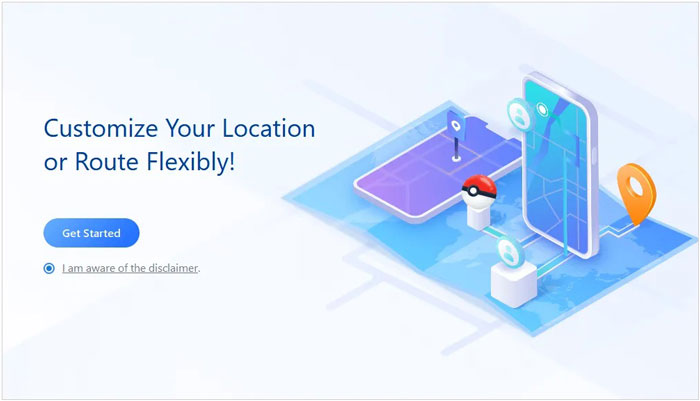 02Connect Your Phone to the Computer
Connect your phone to your computer. For iOS, make your smartphone trust this computer when a prompt appears, and choose your iPhone.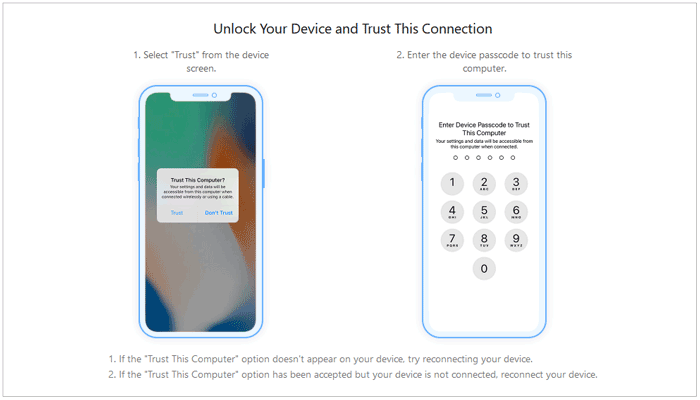 For Android, choose your Android gadget and tap OK on the interface; then open the USB debugging feature on the phone. Next, choose the Game mode.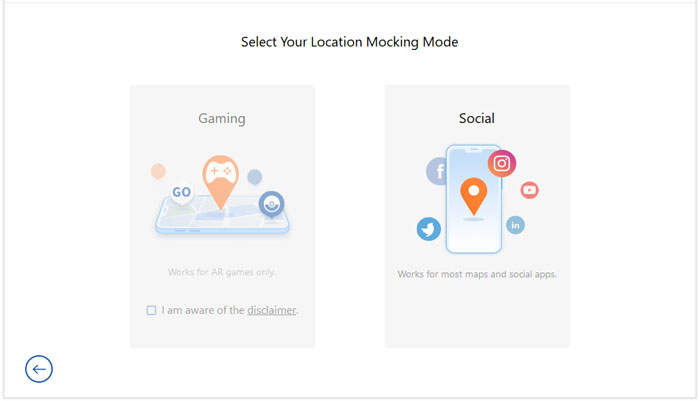 03Change Your GPS Location
The software will load the map. Please click the Teleport icon on the top right, and select a preferred location on the map. Once done, click Move to change the GPS location. Now open Pokemon Go, and you will be able to catch the rare Pokemon.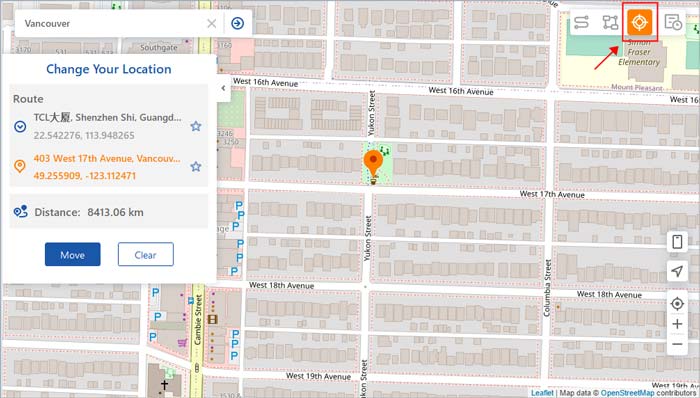 Conclusion
Hopefully, you have a clear picture of PokeGo++ at this juncture. You now understand how to download it on iOS and Android devices. Also, you know an alternative way that could be safer and more convenient for you. With the GPS changer, you will be using the original game and catching more Pokemon breezily.
Related Articles:
Top 10 iTools Virtual Location Alternatives for Android and iOS Devices
How to Fake GPS with No Root on Android? [8 Trustworthy Apps]
Why Is My Location Wrong on My iPhone? (Fixes Included)
Top 12 AirDroid Alternatives You Should Know
Top 10 iTunes Alternatives for Windows You Can't Miss
9 Top-ranking Titanium Backup Alternatives to Back Up Your Android Phone Easily