"OK, so I have two issues. One is that it says Samsung Cloud backup failed when trying to back up my messages because 'Unable to back up I multimedia message Maximum file size that can be backed up at one time exceeded.' Is there any way to find which file this is referring to and delete it?"
- Excerpted from Reddit
Have you ever encountered the problem "Samsung Cloud backup failed" during a backup of data on your Samsung device? If yes, have you solved this issue till now? Samsung Cloud is a built-in cloud storage service on all Samsung phones. But it does not always work well. This article is here to help you troubleshoot the Samsung Cloud backup not working issue. Continue reading and follow the step-by-step instructions.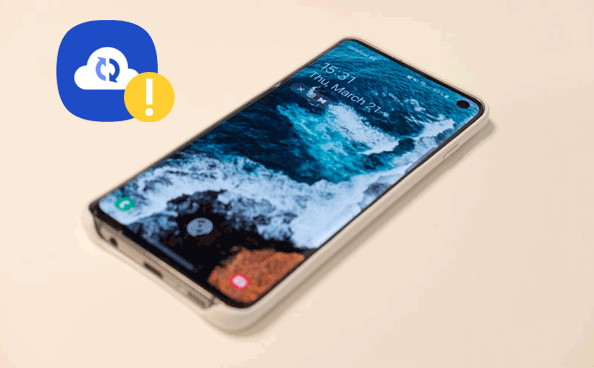 Part 1. How to Fix Samsung Cloud Backup Failed Issue Quickly?
Part 2. Use Coolmuster Android Backup Manager when Samsung Cloud Failed to Back Up Device Data
Bonus: FAQs about Samsung Cloud Not Working
Part 1. How to Fix Samsung Cloud Backup Failed Issue Quickly?
Failed to back up device data with Samsung Cloud? Let's go through the solutions one by one.
Solution 1. Restart the Samsung Device
Rebooting the Samsung device can sometimes get over minor glitches like "Samsung failed to back up device data." It is an old trick, and you won't lose anything.
To restart your device:
Press and hold the Power button.
Select Restart when the power menu appears.
The device will reboot automatically.
Solution 2. Sign in Samsung Cloud with Your Account Again
First of all, ensure that your Samsung account is valid. It did happen that someone failed to back up the device data on Samsung since he did not finish setting up his Samsung account.
Next, if you make sure you have a valid Samsung account but still experience the "Samsung Cloud backup failed" issue, try to sign out the Samsung account and then sign it in again.
On Samsung devices with Android 7.0 and higher versions:
go to Settings > choose Cloud and Accounts > tap Samsung Cloud > click the three-dot icon > press Settings > hit the Remove account option to log out the Samsung account. Next, log in to the Samsung account again and try to back up your device data.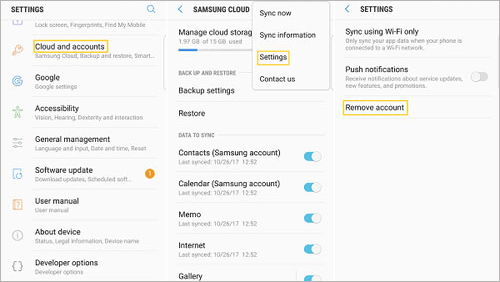 On older Samsung devices, the operation may be slightly different. However, you will still find the buttons in the Settings app.
Solution 3. Clear Caches and Data for Samsung Cloud and Account
The insufficient Samsung Cloud storage will also cause the Samsung Cloud backup to fail. Therefore, by clearing the Samsung Cloud caches and data, you may probably fix the problem.
1. On your Samsung phone, head over to Settings > Apps > the three-dot icon at the top-right corner.
2. Tap the Show System Apps option > pick Samsung Cloud > find Storage > click the Clear Data option followed by the Clear Cache option.
3. Clear caches and data for Samsung account with the same operation.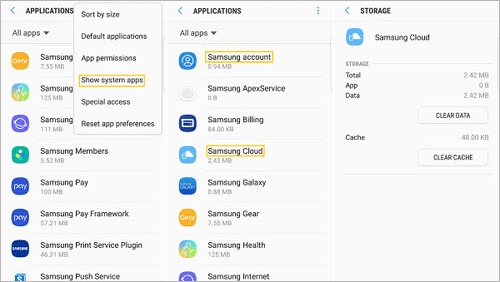 Solution 4. Update Samsung Cloud
If you have not updated the Samsung Cloud for a long time, it's no wonder why the Samsung Cloud backup is not working properly. You can update Samsung Cloud when you receive the update notifications sent by the system or download the latest version of Samsung Cloud on the Samsung website manually.
Solution 5. Change Samsung Cloud Settings
You may have turned on the Sync Wi-Fi only option when connecting your device to a Wi-Fi network. To turn off the option, go to Samsung's Settings > find Cloud and accounts > select Samsung Cloud > press the three-dot icon > tap Settings from the menu > toggle off the Sync using Wi-Fi only option.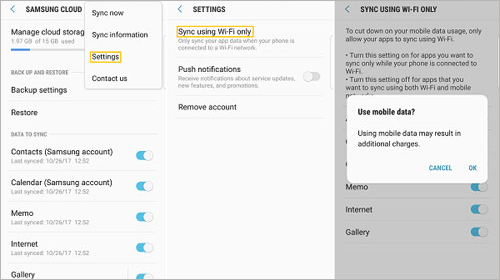 Solution 6. Check the Battery Power
Samsung Cloud backup failed happens when your device has less than 10% battery power left. Therefore, check the battery power and charge your Samsung phone before you back up your device again.
Part 2. Use Coolmuster Android Backup Manager when Samsung Cloud Failed to Back Up Device Data
Don't fret when Samsung Cloud backup failed. It's not the end of the world. After all, backing up files to the cloud storage does not as safe as you think. If you want to check the backup files anytime, backing up your Samsung data to the local storage proves to be a better choice.
Coolmuster Android Backup Manager is a professional Samsung backup assistant that allows you to back up and restore contacts, photos, music, messages, documents, videos, call logs, and other data from your Samsung device on a computer in one click. And all files will keep the original data quality and file format.
Besides, it works with almost all Samsung phones and tablets running Android 4.0 and later, such as Samsung Galaxy S23/S22/S21/S21+/S21 Ultra/S20/S20+/S20 Ultra/S10+/S10/S10e/S/S9+/S9, etc.
How to back up Samsung Data with the Samsung Cloud alternative?
1. Install Coolmuster Android Backup Manager on your computer.
After installing the app on your PC or Mac, please open it and enter the Android Backup & Restore module.
2. Connect your Samsung device to the computer.
Use a USB cable to connect your Samsung phone and the computer and enable the USB debugging as prompted on your phone. When the program detects your device, you will see the home interface.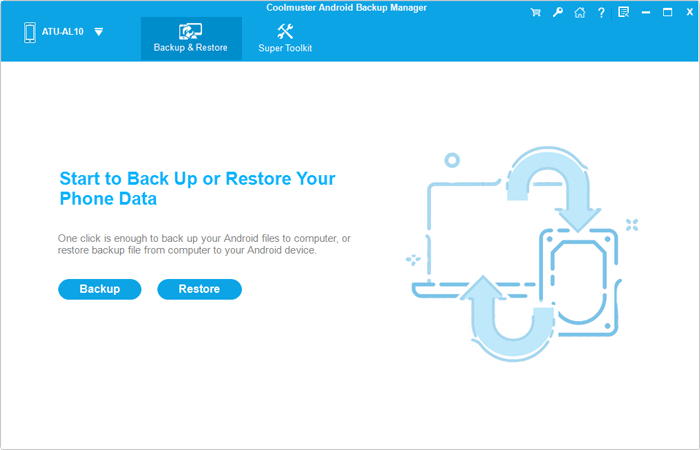 3. Back up Samsung data in one click.
Click the Backup button on the main interface > check the data types you want to back up > Hit the Back Up button. If needed, tap the Browser button to customize the backup location on the computer.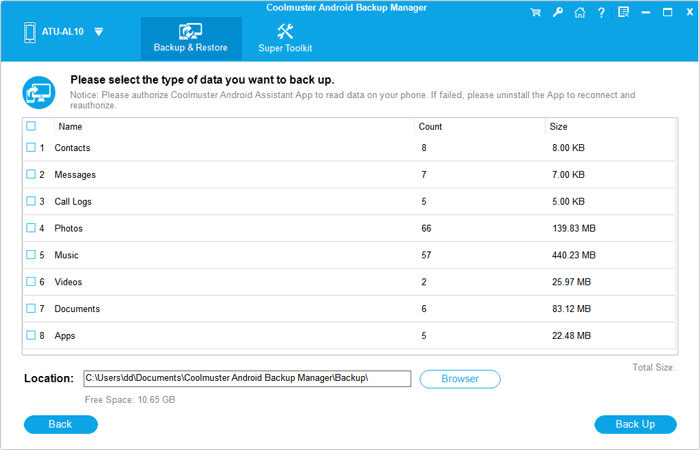 Further reading:
Android Backup to SD Card: How to Back Up Android Phone/Tablet to SD Card?
How to Back Up Android Phone before Factory Reset? (7 Methods)
Bonus: FAQs about Samsung Cloud Not Working
Check the following questions and replies to get more information about other exceptional cases on Samsung Cloud backup not working.
1. How to Fix "Samsung Cloud Can't Back Up Data Because Not Enough Space Left"?
As Samsung Cloud only offers 5GB of free storage to every user, it will fail to back up the device data when the storage space is insufficient. To solve this matter, you can try the above fixes to free up more storage or back up your Samsung data to a computer with the Samsung Cloud alternative introduced in Part 2. Moreover, you can also buy more storage on Samsung Cloud if you stick to the cloud service.
2. What to Do If Samsung Cloud Can't Restore Data Since Something Went Wrong?
Generally, you can restore data from Samsung Cloud with these steps: Open Settings > scroll down to Account and backup > click the Backup and restore option > select the target device to restore data to > pick the desired data types to restore > hit the Restore button.
However, when you can't restore data with Samsung Cloud, instantly back up and restore your device data with the method displayed in Part 2.
Apart from Part 2, 10 Samsung backup apps also do this job.
Final Words
I wish all the solutions introduced in this article will help you fix the Samsung Cloud backup failed issue. If the troubleshooting tips don't work, you can directly use Coolmuster Android Backup Manager to back up the device data in one click within minutes. It is easy, safe, and risk-free. I'm sure you will love it.
If you get into difficulties during backup, please narrate your problem in the comments.
Related Articles:
5 Proven Solutions on Samsung Backup and Restore
How to Have Samsung Backup Photos in 7 Simple Solutions?
Samsung Data Recovery: Everything You Need to Know
How to Delete Backup on Android Devices? (2 Ways)
What to Do if Samsung Smart Switch Stuck at 99% during Transfer?
Useful Tips to Fix Samsung Smart Switch Not Working (Completed Solved)