There are many practical ways to protect your precious data on your Samsung devices, backing up the Samsung to Cloud is one. Well, keep your Samsung data in your local disk also is a way but it would be much higher danger than those stored in the Cloud. That is because there are many reasons can cause data loss in a local disk. For example, the local disk is lost or broken, or someone press the "Delete" button to erase the data accidentally. Samsung provides a Cloud service for users of Samsung phones and tablets. However, maybe some people don't know this service or don't know how to use this function to backup their Samsung data. That's why we have written this passage to show the detailed instructions about the usage of Samsung Cloud service. Please keep on reading if you are interested.
There are two solutions to backup Samsung data to Cloud. One is using your Samsung Account and the other way is asking help from some third-party applications. Now, we will describe the two ways in details.
Solution 1. Backing up Your Samsung Data to Cloud with your Samsung Account
Users of Gmail account can backup Samsung to Cloud without any trouble. First of all, you should set up your Samsung Account.
Step 1. Open your Samsung device, enter the Settings page and you can find the option of Accounts and Sync. Click it and you will be asked to Add account.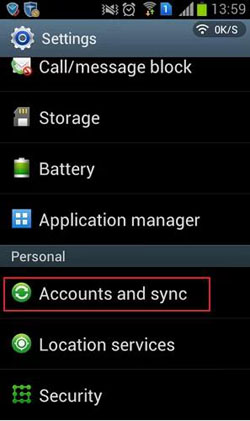 Step 2. Choose the option of Samsung account, input your email address and password to create a Samsung account. After that, you can sign in your account and click the option of Device backup.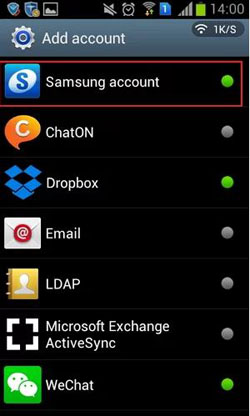 Step 3. Now, you are allowed to choose the types of data you want to backup, The types of data include logs, settings, MMS and SMS. Finally, tap OK and your chosen Samsung data will be backed up to Cloud instantly.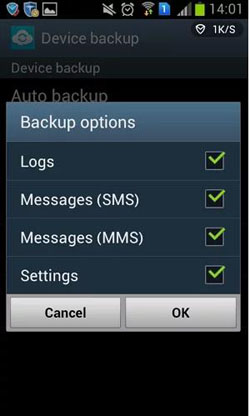 Solution 2. Using Android apps to backup your Samsung data to Cloud
There are many third-party applications that can help backing up your Samsung and other Android phones or tablets to Cloud service. Here we list 5 popular Samsung Cloud backup apps for your choice.
Tool 1. Titanium Backup
Tool 2. Helium App Sync and Backup
Tool 3. Ultimate Backup
Tool 4. My Backup Pro
Tool 5. Super Backup : SMS & Contacts
Extended Knowledge: How to Backup Samsung to Computer or Other External Drive?
If you still want to transfer your Samsung data to computer for backup, you can have a try with the Coolmuster Android Assistant, which is an application that is designed to help users export everything such as contacts, text messages, as well as media files like music, videos and photos. It can even restore your Samsung backup record back to your Samsung device with 1 click.
Here is a step by step guide showing you how to backup Samsung Galaxy Note/S/Nexus to computer by using the Coolmuster Android Assistant. Or, you can directly get the application by clicking the following download buttons: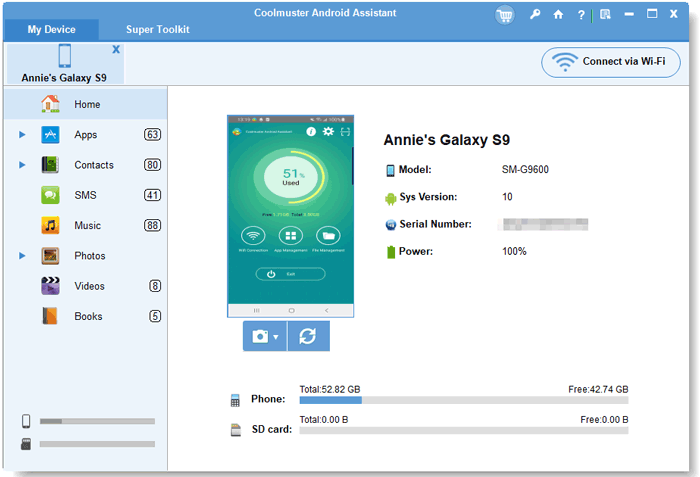 Related Articles:
Copy SMS from Motorola Phone to Computer
Transfer Contacts from Android Phone to Computer
HTC Backup and Restore: How to Back Up HTC One M8 to Computer or Cloud?