Most of us do not only own one smart device. We have got a few. What if you want to save the information in one of your Android phones? If you're a working professional, you would know just how important it is to have access to the data you need no matter which device you're on. So, if you've saved some important data on the iPad Mini, you would want to access it from your Galaxy Note. And one of the easiest ways to do it is through backing up Android phone to iCloud.
How to Sync Files from Android to iCloud as Backup?
Here is a look at two of the things that you can do to sync Android to iCloud as a backup:
1. Using iCloud & Google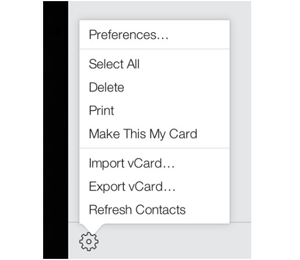 As the standard way, this involves no app installations. Here is what you've got to do:
- Go to icloud.com on your PC and log in.
- Go to your Contacts, and click on Settings.
- You would need to click "Export vCard" to download it.
- Now, go to Google, and google.com/contacts.
- Choose "Import" and select the vCard file you downloaded.
- Your contacts are now synced.
The problem here is that you would have to repeat the process once you add in new contacts. Additionally, you can only sync in contacts, and nothing else.
2. Using an App
There are a number of apps available in the app store that can help you sync your Android to your iCloud account. For instance, iCloud Contacts Sync is one of the more popular options out there. Below is the user guide:
> Create your account by entering your iCloud data when prompted.
> Select the calendars that you wish to sync to your phone.
> Tap the Finish button and the app takes care of the rest for you.
However, the problem is that you can only sync your calendar and contacts. Also, you would need to login to your iCloud account time and time again. The options to sync all your data from Android to iCloud is cumbersome. The other concern is that you would be wasting up your mobile data continuously, which is often far expensive than your broadband connection.
Editor's Choice: iCloud Alternative to Back up Android Phones
As the best iCloud alternative to backup Android, Coolmuster Android Assistant allows you to backup all your Android contacts in just one click. Aside from contacts and calendar, you are also free to backup messages, photos, videos, apps and many more from Android devices as wanted and needed. To do that, all you need is a computer and your Android phone to start the syncing process.
> Install and open the software on the computer and get your Android device connected to the computer via the USB cord.
> This software will detect all file folders on the main interface for your reference. You can then enter the tabs to preview more detailed file information.
> While previewing, you can select the files you want to backup by ticking them out. Then click on Export option to transfer them from Android to computer and save them as a backup.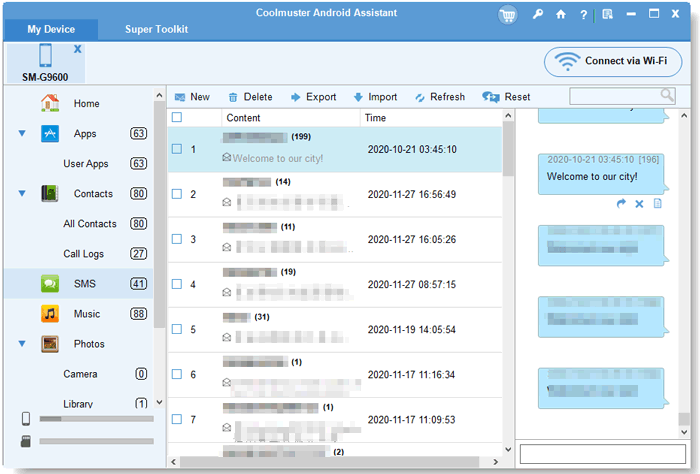 Here are some of the reasons you would love Coolmuster Android Assistant:
- You can sync all your media, not just contacts, in just one click. You will be able to export photos, videos, music and more in a few minutes.
- It is the perfect contact and SMS assistant you would ever find. You can message all your friends and contacts, right from your PC.
- Back up data easily. You do not have to worry about uploading to iCloud all the time. You can trust Coolmuster to save all the information too. Since you're not uploading the files, you would be saving on data as well.
- Complete freedom to select which files to backup and which to not.
- The powerful features means that you can do a lot more. For instance, you can download apps on your PC, and then transfer it to your Android phone with the help of a SD card reader.
This is absolutely the best iCloud alternative you need if you've got yourself an Android phone. It is easy to use and convenient, and you can select all the media that you want to back up, and what you do not.
Related Articles:
How to Safely Sell Old Android Phones
Transfer Contacts from Android to Computer
Recover Deleted Photos & Videos from Android without Root