iCloud is one of the most powerful services offered by Apple. If you are a regular iOS and Mac user, it becomes easier to access iCloud. But what if you have an Android device? Can you still access iCloud on Android? Maybe you want to log in to iCloud and access some of your files. Well, it's tricky but still doable. You can make use of iCloud services with just a mobile browser. This article will show you how to access iCloud on Android.
Generally, products from Apple don't work well with Android devices since there's no Apple iCloud for Android app. Luckily, we're here to show you the best techniques to access iCloud on Android.
Method 1. How to Access iCloud from Android by Signing into an iCloud Account
iCloud is Apple's cloud service that creates a unified backup service to store your files and data. With iCloud, you can back up your iOS devices and computer, automatically sync your device settings, view past purchases on iTunes, and more. If you have iCloud, you don't have to worry about finding space for storing important files and documents. You just need a computer or iOS device and an iCloud account to get started.
You can only access iCloud on your Android phone through the iCloud homepage. Even though there are a few ways to use iCloud on your Android device, you can still be able to access data on iCloud (Access iCloud photos on Android) and move it to your Android device. However, before doing that, you must finish icloud login on Android phone. Here's how to do that;
Step 1: Open your preferred web browser like Google Chrome on your Android phone and navigate to icloud.com. Sign in iCloud on Android using your Apple ID with the right password.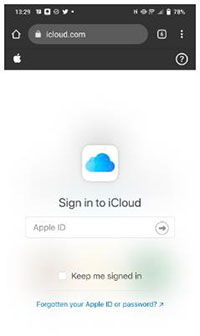 Step 2: Enter the six-digit code for the two-factor authentication. Look for any notification on an iPhone, iPad, or Macbook that requests you to confirm the login. Enter the 6-digit code on the Android device and choose "Allow." Click the "Trust" option if you'll use the Android device again later on.
Step 3: Still, you can add an iCloud shortcut on the Android screen so that you can access iCloud quickly when you want to. Start by opening the Chrome browser and log into iCloud.com with the correct Apple ID and password.
Step 4: Go to web applications and open them. Click on the menu button with three dots at the top right corner of the screen. Select the "Add to Home Screen" option. Name the shortcut and click on "Add."
Step 5: You'll see the iCloud shortcut on the Android phone's home screen. This will make it easier for you to access iCloud from your phone's screen.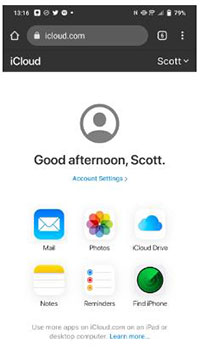 You may like:
How to Restore WhatsApp History from iCloud to Android?
[Solved] How to Sync Photos from iCloud to Android in 3 Flexible Ways?
Method 2. How to Access iCloud Photos on Android
Do you know you can also access iCloud on Android phone? iCloud Photo Library stores almost all of your photos, videos, and files in iCloud Storage and makes it accessible on Android. Even though there's no iCloud app for Android devices, you can still access photos on iCloud. Here's how to do iCloud sync to Android;
Step 1: Open the Google Chrome browser and open icloud.com. Log into your account using the right Apple ID and passcode.
Step 2: After a successful login, look for the Photos app and open it.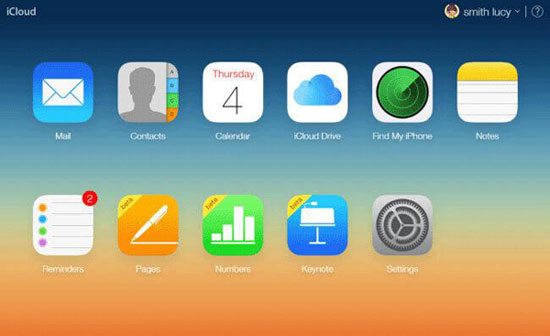 Step 3: You may now download the photos to an Android device or upload the pictures to iCloud.
Method 3. How to Access iCloud on Android via Email
For those who don't know about iCloud drive app for Android, iCloud email can easily be accessed on Android devices. The best way to do that is to add an iCloud email address on Gmail or any other mail application. If you want to access iCloud on Android via Email, you can follow these steps;
Step 1: Go to your Gmail app and select the "Menu" option from the top left corner of your phone's screen.
Step 2: Locate the drop-down menu and choose the "Settings" option. Proceed to "Other" from the Add account menu.
Step 3: Enter the email address associated with your iCloud account and its password. Follow the instructions on the screen for Gmail to finish the process. Now you'll be able to access the iCloud mailbox from the Android device.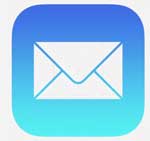 See more:
Simple Ways to Get Music from iCloud to Android
Method 4. How to Use iCloud on Android by Syncing iCloud Contacts to Android
If you've decided to change phones, and now you're switching from an iPhone to an Android, you might want to transfer some of your contacts too. So, syncing iCloud contacts on your Android is the simplest way. You may have already used Google Contacts as your default address book on your Android, but you can always add the iCloud contacts into them or use the mix of both iCloud and Google contacts. You can do this in the following steps:
Step 1: Open the web browser on your computer and open iCloud.com. Choose "Contacts" from the drop-down menu. Hold down Shift Key as you highlight contacts to copy.
Step 2: Save vCard to the computer by tapping on the Gear symbol in the lower left corner and choosing the "Export vCard" option.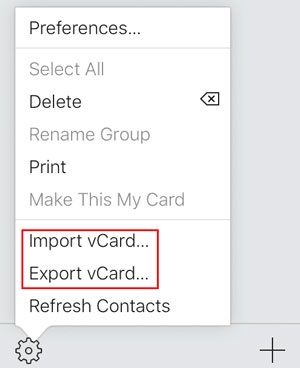 Step 3: You can save the file to cloud storage like Google Drive or transfer it to the Android phone via Bluetooth or a USB cable.
Step 4: Go to your phone, open the Contacts app, and look for the Import option from the app's settings. Click on the "Import" or "Import/Export" option. Now import your contacts from VCF files to your Android phone.
Step 5. When done, you'll notice all iCloud contacts copied on your Android phone. Choose the vCard file you saved on the computer to import contacts you had copied from iCloud.
Method 5. How to Get iCloud on Android with Phone Backup for Android
There's still a simpler way to get iCloud files on an Android device, apart from the methods mentioned above. Besides, you can download the iPad data to an Android phone straight away. The best way to do that is to use powerful software like Phone Backup for Android. This software can transfer contacts, messages, photos, videos, and other data from iCloud to your Android phone.
Top Highlights of Phone Backup for Android
* Restores iCloud backup data selectively.
* You can preview the files as you choose the ones to restore.
* Supports Android and iOS devices.
* It can restore iCloud or iTunes backup to Android phones.
* Supports almost all generations of Android phones.
This is a step-by-step guide to transferring iCloud data to your Android directly.
01 Launch the Phone Backup for Android on the computer
Launch Phone Backup for Android on your computer and choose "Phone Backup". Connect your Android phone to the computer using a USB cord. After that, tap the "Restore" icon in the middle of the screen.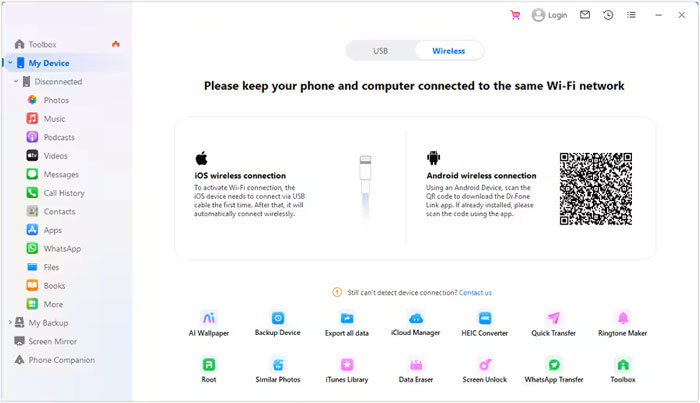 02 Log into your iCloud account
Choose the "Restore from iCloud backup" option from the next screen displayed. You'll receive a verification code on your iOS device if you've enabled two-factor authentication for the iCloud account. Input the code and tap "Verify."
03 Download iCloud backup data
Choose the files to restore from the backup files listed and tap "Download" to save them to local storage on the computer. The program will then read and show all data downloaded from iCloud backup.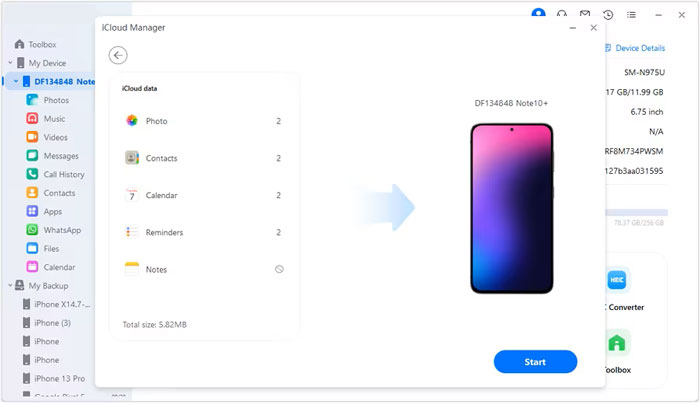 04 Restore iCloud backup data to Android
Click on the file type, and preview as you choose the specific files to send or send all. Once done, tap "Restore to Device." Choose an Android phone from the drop-down menu and tap "Continue" to transfer data.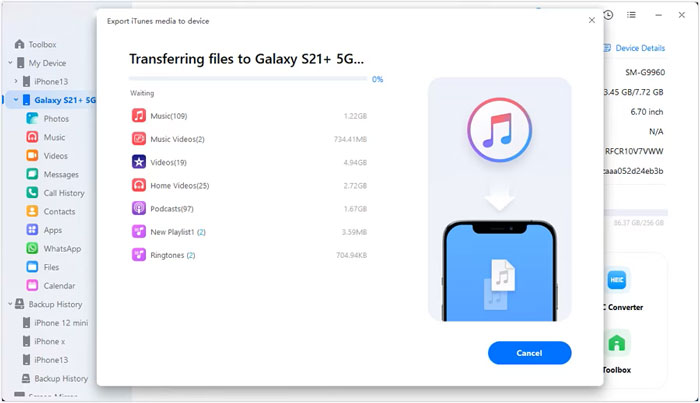 Conclusion
That's it! You now know how to access iCloud on Android. Isn't it easy? You can still access data on iCloud and move it to your Android device. Even though there's no iCloud app for Android devices, the above ways will help you access iCloud from Android hassle-free. Besides, you have Dr.Fone - Phone Backup (Android) to get iCloud data to an Android device in no time.
Related Articles:
How to Transfer Data from iCloud to Samsung Phone Seamlessly?
3 Simple Methods to Download iCloud Backup for Android in Minutes
Sync iCloud Calendar to Android Phones/Tablets
How to Back Up iPhone Contacts to iCloud? (Ultimate Guide)
How to Get Contacts from iCloud to iPhone 14/13/12? [Solved]