Are you wondering how to remove Android SIM lock? Have you been locked out of your device? If so, you're not alone. Many Android users find themselves locked out of their devices when they enter the wrong SIM PIN many times or when they try to change carriers. But fear not! We've got you covered.
You don't need special tools for Android SIM unlock. Just a few simple hacks, and you'll have a working phone that can be used with any carrier.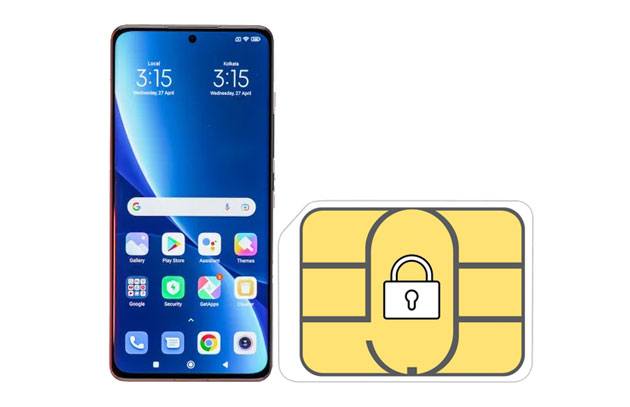 Part 1: Can I Remove SIM Lock on an Android?
Absolutely yes. You can remove a SIM lock on your Android device in simple ways. You can look for your carrier's contact and ask them to give you an unlock code to bypass a SIM lock.
But this happens only if the SIM card is locked to a network. You can still use an IMEI number or input a PUK code. There are many ways to get this done. Keep reading this post to know more.
Part 2: How to Know If My Android Device Is SIM Locked?
Not all Android devices are SIM locked. They are just a few you'll find locked on a network. So, to know whether your Android phone is locked on a carrier, check the device's documentation of the same device. If you see the "unlocked" word on the receipt, it implies the phone isn't SIM locked. Besides, you can ask your carrier to confirm for you if the Android is locked on their network.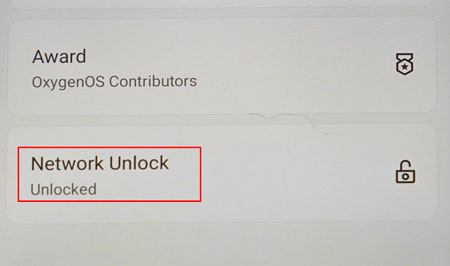 There is also a simple trick to know whether your phone is locked. Just insert another SIM card into the Android phone. If it doesn't work, then know the device is SIM locked. But if you see the device requesting the SIM PIN of the inserted SIM card or displaying network bars at the top right corner, it means it's not SIM locked.
After discovering that your device is SIM-locked, you'll be anxious to know ways to unlock the phone. Let's look at the solutions below.
Perhaps you need: Can you unlock the pattern lock on a ZTE phone without losing data? Maybe this guide will give you a hand.
Part 3: How to Unlock SIM Card on Android?
If you can't figure out how to unlock a SIM-locked Android phone, then we've got great solutions for you here. Keep scrolling to know how they work!
Solution 1. How to Unlock a SIM Locked Phone Using Your Carrier
This is one of the safest ways to remove the SIM card lock on an Android phone. Just ask your carrier to help you unlock the SIM card. American Android phone owners can now ask their carriers to remove a lock on their SIM cards when they find them locked.
Besides, carriers should inform their customers monthly if their devices can be unlocked to help them prepare for any emergency. If your phone is eligible, ask your carrier to remove the PIN.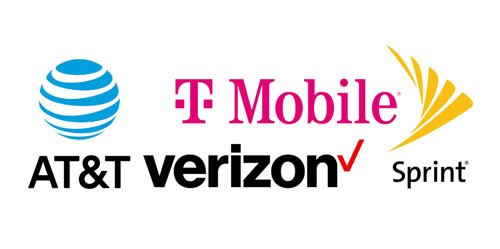 Read also: How to Access a Locked Android Phone via USB? [Solved]
Solution 2: How to Unlock Network Locked Android Phone Using IMEI Number
The second way to unlock an Android SIM card is by using an IMEI number, which is universal to unlock a SIM card on Android. IMEI is a kind of unique code; usually, a 15-digit string, that's used to find any smartphone on a network. You can get the IMEI number from your Android device if it is not SIM locked. To know the IMEI code of your Android phone, do this:
Step 1: Open the Phone application on the Android phone and press #06#.
Step 2: Once done, you'll see the IMEI number on the screen. Copy the number somewhere.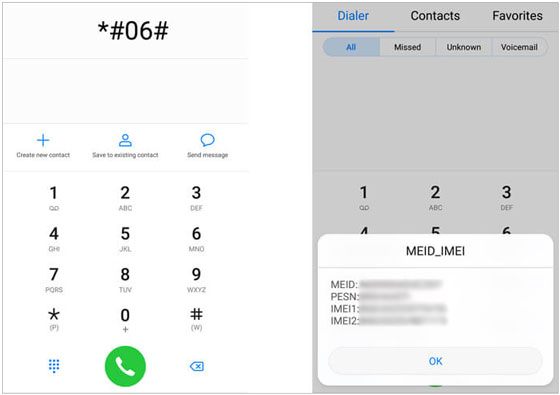 This IMEI number is needed while contacting your network through phone or website. You'll then be given a code to enter into your device. After inputting the code into your Android, you'll be able to use any SIM card you want.
You might wonder: You can efficiently move data from Android to Android, but please learn about these easy tricks in advance.
Solution 3. How to Unlock SIM Lock on Android with PUK Code
Apart from the methods above, you can unlock a locked SIM card by entering the PUK code, but your device shouldn't be locked on any network. A PUK, or personal unblocking key as we call it, is a unique code used to bypass a SIM card lock if you enter the incorrect PIN many times on your Android device.
Contact your network carrier directly to get the PUK code or look at your device documentation. You will find it there. So follow the steps below to unlock a SIM card using a PUK code:
Step 1: You should call your carrier's customer care to give you a PUK code if you can't find it in the device's documentation. Ensure you have all your account details since they will need you to confirm things like your phone number before giving you a PUK number.
Step 2: Power on the device to see a prompt saying SIM locked or Enter PUK. Follow the prompts to enter the PUK code you received from your carrier. Once done, press OK.
Step 3: Set a new PIN and press OK. Then verify the new PIN by re-entering it again. Press OK to unlock your SIM card.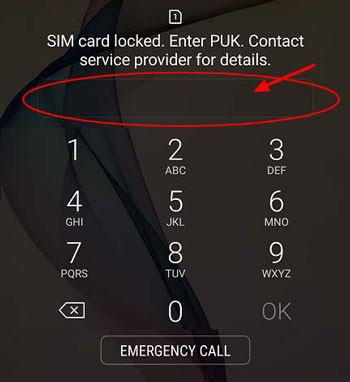 Learn more: With these solutions, you can also unlock the SIM card on an iPhone. Let's take a look.
Solution 4. How to Unlock Locked SIM card on Android Without Code via Galaxy_S Unlock
Apps like Galaxy_S Unlock can help you to remove a lock on a locked SIM card on an Android device. It is among the most popular apps developed for Android devices, and it's available on Google Play Store for free. No unlocking codes are needed when using this app. The app can unlock devices like Galaxy S, Galaxy Tab and Note, and more. Here is how to use a Galaxy_S Unlock to unlock an Android device SIM locked:
Step 1: Install this SIM unlocking app on your Android phone and launch it.
Step 2: Open the application on the device and grant permissions. The app will show the status of the Android if it's locked or unlocked.
Step 3: If the device has a locked SIM, you should tap on "Unlock" and click "Step 1" to follow the steps on the screen. Then you will finish the SIM unlocking process.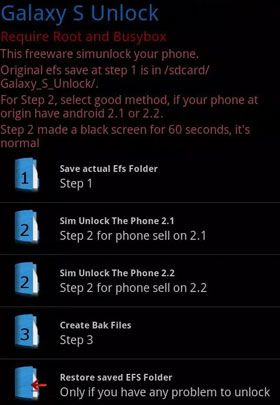 See more: It is straightforward to import CSV contacts to an Android phone. Let's check it out.
Bonus: Remove Screen Lock on Your Android Phone
Besides removing a SIM lock on an Android device, you may also want to unlock the screen lock. Android Screen Unlock is a handy tool that can bypass any screen lock on Android devices. The software can bypass PIN, password, pattern, or fingerprint screen lock easily within 5 minutes.
If you need to remove a screen lock from your Android device, you can download this software below. Then you can start the unlocking procedure right now.

Free Download for PC
Conclusion
A SIM card lock is a useful feature that protects your device from theft or unauthorized use. However, getting the phone locked on the network is what Android users fear the most since the possibility of getting it unlocked is low. But, no more frustrations as the solutions above will help you remove the SIM lock on Android phones.
Related Articles:
Android Recycle Bin - Where and How to Find Deleted Items on Android Phone?
Top 9 Android Phone Repair Software to Fix Common Android Issues
Directly View Text Messages on Computer for Android Phone Users? (Solved)
Best Screen Mirroring App for Android to PC
[Answered] Where Are Texts Stored on Android Phone
How to Check if iPhone Is Unlocked without SIM Card [Proven Guide]