Copy Files/Data from Lenovo Phone to Computer
Up to photos and video taken by mobile, it is much different from contact and message issues. Please consider how many photos and videos can be stored in the SD card? If the SD card hold photos and videos exceeded, sadly again it does not allow users to store more unless deleting some to free up more phone memory before downloading. But we warned of a barrier transferring video file with mobile phone take-up that is felt keenly in rural area in China. As most of rural users has no idea of how to transfer data from Lenovo mobile to computer. They could eventually feel the pinch. In this article, we mainly tells you how to export and backup files like photos, videos, contacts, text messages and more from Lenovo phone to computer.
Basically, the idea of the transferring skill is very simple via Coolmuster Android Assistant or Coolmuster Android Assistant for Mac, which is the best and easy-to-use Lenovo mobile manager that works on Lenovo K800/K900/A820/Vibe X/Vibe Z. By connecting USB cable, users can export text messages, contacts, photos, videos, movies and more from their Android mobile and select those files to import from computer without any complicated process of rigmarole. All the exported Lenovo files can be managed on your computer directly and you can even read and edit the output contacts and text messages as editable TXT format. The software also provides you with the considerate function of texting messages from computer to any phone number without limitation.
Take a trail version of this Android managing tool with below buttons and then follow the guide below.
Guide to Transfer Any File (SMS, Contacts, Photos, etc.) from Lenovo to PC/Mac
Step 1. Connect Your Lenovo Phone to Computer
After installing and launching the Lenovo transfer tool on your computer, connect your Lenovo phone to the computer via a USB cord and once the connection is successful, your phone will be detected by this program automatically. If it is the first time to run this software, you will be required to enable USB debugging on your phone at first. If your phone can be detected by the program, you can skip to the next step.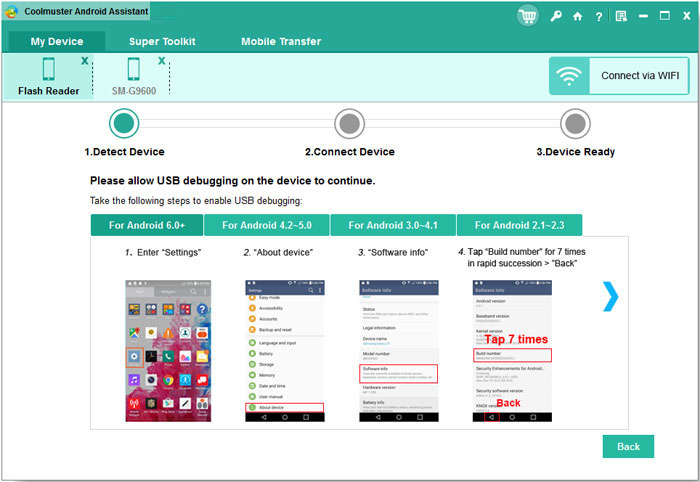 Tips: If the driver can't be installed on your mobile phone automatically, you can try to download Android drivers manually.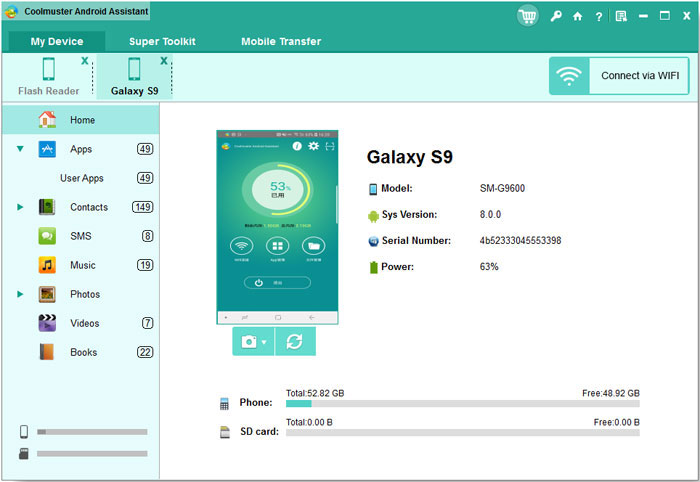 Step 2: Preview and select files for transfer
When your phone is successfully detected by the program, all the files in your phone will be displayed on the left side menu in categories, including Music, Videos, Photos, eBooks, App, Contacts, etc. Click these icons from the left and you will see all the contained files show in list on the right. Mark the files you want to save to the computer and click the button of "Export".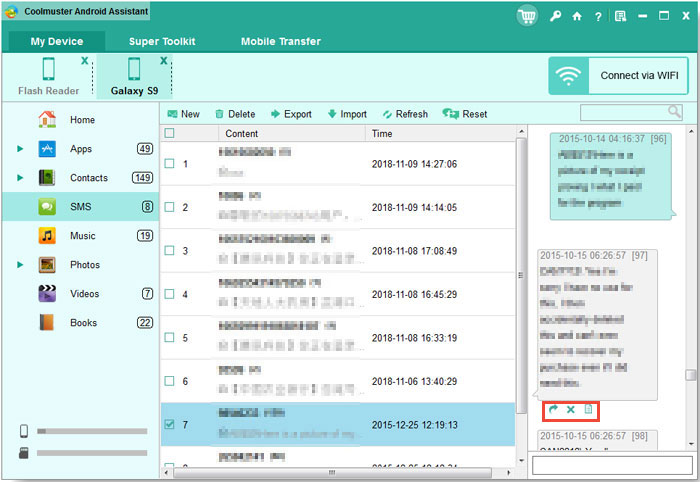 Step 3. Start to export the selected Lenovo data
After that, a "Path" dialog will appear, asking you to choose an output location to save the exported files. Just choose a place on your computer and then click the "Ok" button to begin the transfer process. Wait for a short time, all the selected Lenovo data will be exported to the specific location. Now, you can view and manage them on your computer as you like.
We agree that to back up files is tedious work but try to image how to prevent mobile lock up suddenly or mobile missing occasionally? Thanks to users skillful handing of the transferring contact, messages, photos, and videos between mobile and computer, most problems can be averted.
Words in The End:
Since Lenovo sells to customers outside Chinese top cities, there are plenty of Lenovo mobile phone users in the world. But mainland country is the continent that's experiencing the fastest growth in Lenovo mobile use. Although some mobile housing body and accessories are trends, most are very beneficial the mobile phone users. It is said that China began using SMS in 2001 and growth has been amazing. Same thing, video function has been increased largely since 2008. Nowadays, mobile phone users get some government message everyday such as whether forecast, disaster information, which are quiet useful for the elderly. Same as contact information, users prefer to save messages in SIM card. The physical address book, for example, stores contact names in alphabetical order. Users need to classify contact information as well as messages.
Related Articles:
How to Transfer Contacts from Android Devices to Computer