Have you got yourself the latest iPhone, and now you want to add some contacts? An iPhone without contacts isn't complete. This is true since the major work of a phone is for communication purposes. A device without contacts can only be used for surfing the internet and playing games. Even though you can easily import contacts from iCloud or Google, there are still times when you will need to add some new contacts to an iPhone manually. If that's the case, this guide got you covered. We'll explore various ways to add contacts to iPhone, and you can choose the best method that suits you.
Way 1. How to Add Contacts to iPhone via the Contacts App
Has someone texted you for the first time and wish to add them to your contact list to communicate in the future? Or maybe you want to add their contacts for business reasons? You can add them to your contacts list using the Contact app. Actually, it's one of the easiest ways you could ever use. Here is how to go about it;
Step 1. Head to the Contacts Application on an iPhone and select "Contacts."
Step 2. Click on the (+) sign from the screen's upper right corner.
Step 3. Input any information you want, like name, phone number, company, email address, etc., to add the contact to your device.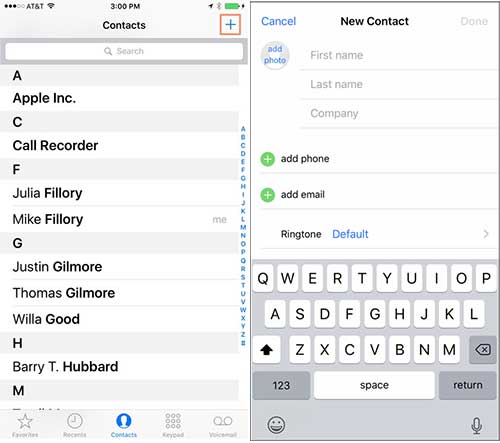 Step 4. Once finished, click "Done." This will save the new contact onto the iPhone. If you like, you can still set the contact's ringtone.
You may like:
Top 9 Ways to Fix "Messages Didn't Transfer to the New iPhone"
How to Transfer Passwords to New iPhone Easily? (Latest iOS Supported)
Way 2. How to Add Contacts to an iPhone via Recent Call Logs
Also, an iPhone allows users to add a new received phone number to their phone address. Apart from turning the received call into a new contact on your iPhone, you can still add it to an existing contact. Once you change the received call to a contact, an iPhone auto-populates the number field with the number from the received. To add a new contact to your iPhone from the call log, do this;
Step 1: Head to the Phone application on an iPhone. (Accidentally deleted call logs from iPhone?)
Step 2: Click "Recent".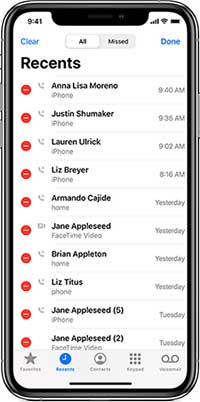 Step 3: Click on the "Info" icon next to the phone number you wish to add. After that, you may now create a new contact, or you can add the phone number to the existing contact.
Way 3. How to Add New Contacts to iPhone via Message App
Do you know you can also add a new contact on an iPhone through the Message app? If you've been chatting with a person for so long, but now you want to save them, you can easily do that. With just a few taps here and there, it's easy, and you're all done. Here is how you can add new contacts to your iPhone from the Messages app;
Step 1. Go to the Messages application on the iPhone and look for the chat you want to add to your contacts.
Step 2. Click on the number at the top of the phone's screen, look for the "Info" button and click on it to take you to a new window.
Step 3. From the new window, click the arrow next to the phone icon.
Step 4. Select the "Create New Contacts" option. To finish, enter their name and other info you know and click "Done" from the top right corner.
See more:
How to Transfer Data from Broken iPhone to New iPhone? (4 Ways Out)
10 Ways to Fix the iPhone Migration Not Working Error without Trouble
Way 4. How to Add Contacts to iPhone Using Coolmuster iOS Assistant
Adding one contact at a time on your iPhone can be tedious and time-consuming. Imagine the hassle of scrolling through your iPhone looking for a received call or text message and adding them to your contact list. What if they are more than ten? It can be very challenging. If you want an easier way to add as well as manage your contacts the way you want, use Coolmuster iOS Assistant.
With this software installed on the PC or Mac, managing your new contacts and adding them will be a walk in the park. Apart from managing contacts, the app can transfer, organize, edit, and edit contacts, even more other data from the computer.
Primary Features of Coolmuster iOS Assistant:
* Automatic data scanning, including contacts, displays them on the screen.
* Add, edit, and delete iPhone contacts directly from the computer.
* Supports various data types like photos, contacts, videos, music, notes, calendars, and more.
* You can send your data to a PC for backup, and restore them with one click.
* Supports all iPhone models.
Step-by-step process to add a new contact to your iPhone easily with Coolmuster iOS Assistant;
01 Install the Coolmuster iOS Assistant on the computer
Download the program on your PC and launch it. You will see the program's primary interface. Connect your iPhone to your Computer with a USB cable.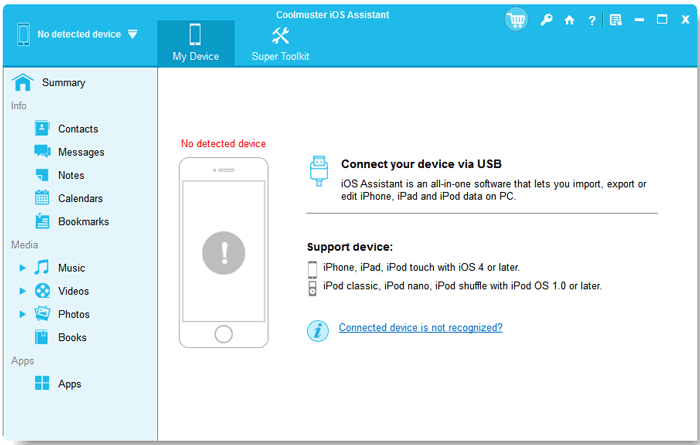 02 Make the iPhone Recognized
Click the "Trust" option when prompted to trust the computer. You'll see the main interface on the screen showing. Once done, click the "Continue" button to continue.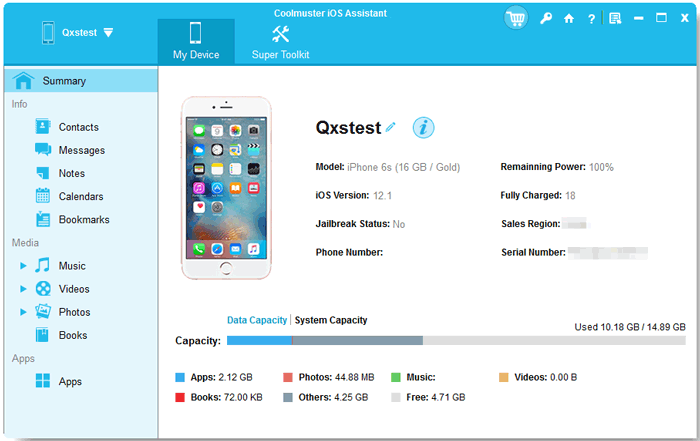 03 Add New Contact
On the left part of the screen, you'll see a window showing all the data files available on your iPhone. Click on the "Contacts" folder and the "New" icon to create new contacts. Then follow the pop-ups on the screen to finish adding your new contacts.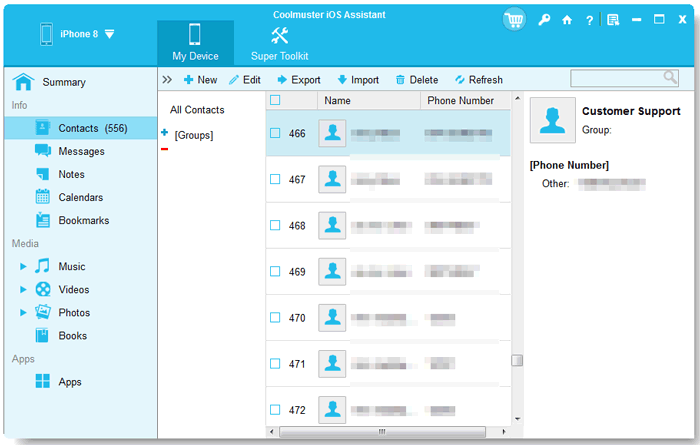 Conclusion
Still having issues adding new contacts to your iPhone device? After going through this post, you will find adding contacts to the iPhone is easier. The process is easy as you can still use the Contacts app directly and add more contacts to your iPhone contact list. But, the method can be tedious since you will have to add numbers at a time till you finish. Use Coolmuster iOS Assistant to conveniently add contacts to your iPhone in the most convenient way.
Related Articles:
iPhone "Save Image" Not Working, How to Fix?
Photos Didn't Transfer to New iPhone? Work It Out with Easy Solutions
Transfer Viber Messages to New iPhone [Including iPhone 14/13]
Contacts Didn't Transfer to New iPhone? 7 Flexible and Easy Fixes
Full Guide on How to Transfer WeChat History to New Phone