Here to Get the Best iExplorer Alternative You Can't Miss!
Why Do You Need An iExplorer Alternative?
As is known to all, iExplorer is an iPhone, iPod, iPad manager, which gives iOS device users easy access to viewing all files including the media folders containing your iTunes purchases and files in apps that are synced to iCloud. Moreover, the disk mounting features within iExplorer enable you to use your iDevice like a USB flash drive, so you can view your iPhone's photos directly in Finder or Windows Explorer like you would from any other digital camera.
However, despite the shining points mentioned in the above, this iExplorer also bears some shortcomings which can't be neglected. First of all, iCloud access is for Mac only. Secondly, if you want to mount your iPhone/iPad/iPod to Mac and view the files directly, then it will entail the installation of disk mounting and QuickTime drive before starting the process, which may consume much space and time. Finally, iExplorer does not allow you to files like music, videos, photos, and other files to iDevice. All these disadvantages are valid enough to convince you of finding an iExplorer alternative, right?
What's the Best Alternative to iExplorer?
In terms of best iExplorer alternative, your best choice is sure to be this Coolmuster iOS Assistant (Windows/Mac). With this software, you are free to share any files between your iDevices and computer without any quality losses. This software can support multiple files such as contacts, messages, music songs, videos, audiobooks, ringtones and etc. This software is able to safely and quickly transferring files between your iPhone and computer without any restrictions, regardless of the files quantity. After syncing your files from your iDevice to computer, you can save these files on the computer as a backup in case of sudden data losses. To preview these backup files is just as easy as a pie. As to the safety, you can be fully guaranteed. This software will safely sync any files as you wanted and needed without bringing any potential dangers such as data losses and virus infection. Below is the free trial version of this software, you can download the right version and give it a try by yourself. Below is the tutorial on how to use this software!
User Guide: How to Use This iExplorer Alternative
Step 1. Open the installed software on the computer and then connect your iPhone or iPad to the computer via the USB cord. Then this software will automatically detect your iDevice and show the below interface to you. All file folders are arranged on the left panel.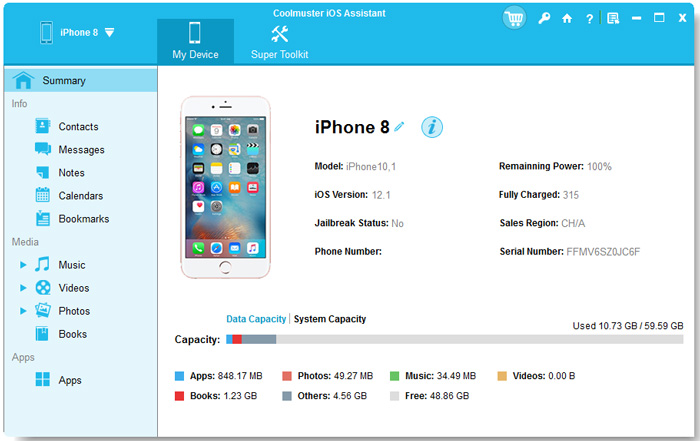 Step 2. In this step, you can enter any file folders on the left panel to previewed detailed information as wanted and needed. Then you can freely choose to export or import any files saved in your iPhone/iPad/iPod to/from the computer. To copy files from your iDevice to the computer, you just need to click the option of Export to transfer files from iDevice to computer. But to sync files from computer to iDevice, you need to choose the File option to show the drop-down list and then click the option of Add to import files from computer to your iDevice.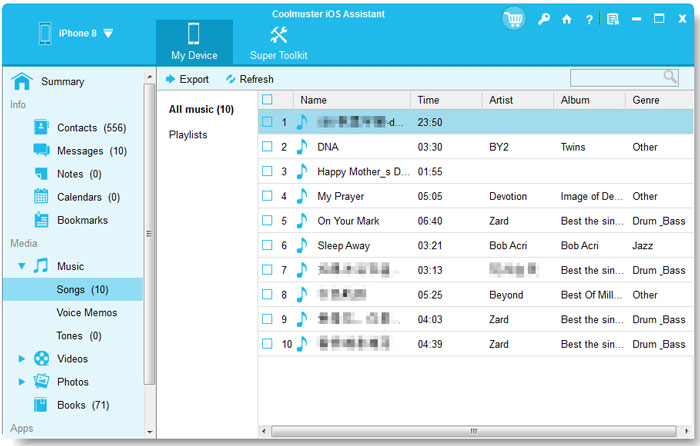 Now, what are you waiting for? Just click the below icon to get this powerful software!
Related Articles:
How to Sell Old iPhone at Higher Price
Best Photo Transfer Apps for iOS Device
Add a comment