WhatsApp is an immensely popular messaging application millions of people use daily. It feels like a necessity for anyone with a smartphone. As long as you are connected to the internet or have mobile data, you will be able to use Whatsapp and send or receive messages, videos, and audio. Apart from that, its end-to-end encryption makes it one of the most secure messaging apps. But how to back up WhatsApp on iPhone?
Well, with popularity comes one thing: vulnerability to data loss and corruption. It's not just your messages you're at risk of losing. You can lose all your conversations, photos, videos, etc., if something goes wrong with your device or if you delete the app mistakenly! That's why it's good to always have a backup of your WhatsApp data. Most smartphones, like iPhones, are compatible with the WhatsApp application, making it quite easier to back up data. Take a look at methods of iPhone WhatsApp backup.
Method 1. How to Back Up WhatsApp on iPhone in 1 click
The most convenient way to back up WhatsApp on iPhone to PC is with the help of a powerful tool - WhatsApp Transfer. It can back up all WhatsApp files such as text, video chat history, group chats, personal chats, stickers & images and more in 1 click. What is more, it allows you to transfer the files on any device of your choice. Before backing up your data, you can preview the files and selectively export them to your other devices. Additionally, the app can backup Wechat, Line, Kik and Viber chat history, texts, voice, video etc.
Top Features of WhatsApp Transfer
* It can back up WhatsApp & WhatsApp Business data in 1 click.
* The app can back up your WeChat, Line, Kik, and Viber chat history.
* It's compatible with iOS and Android phones.
* You can easily transfer WhatsApp data between iOS and Android devices.
* Compatible with Windows 11/10/8.1/8/7 and macOS Monterey, macOS Big Sur, macOS Catalina, macOS Mojave, Mac OS X 10.13, macOS Sierra, El Capitan, Yosemite, Mavericks.
Let's look at how you can use WhatsApp Transfer to safely back up WhatsApp on iPhone if iCloud is full:
01 Install the app on the computer
Firstly, you have to download the application on Windows or Mac computer. Install, then launch it. You'll see the different modules on the program's main interface. Click on the "WhatsApp Transfer" option and then "Backup WhatsApp Messages" on the next screen.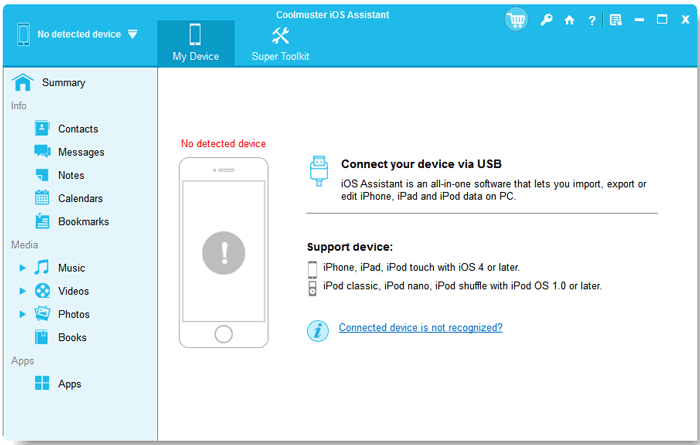 02 Connect the iPhone to the computer
Use a lightning cable to connect your iPhone to your computer, and follow the instructions on your screen to ensure a successful connection.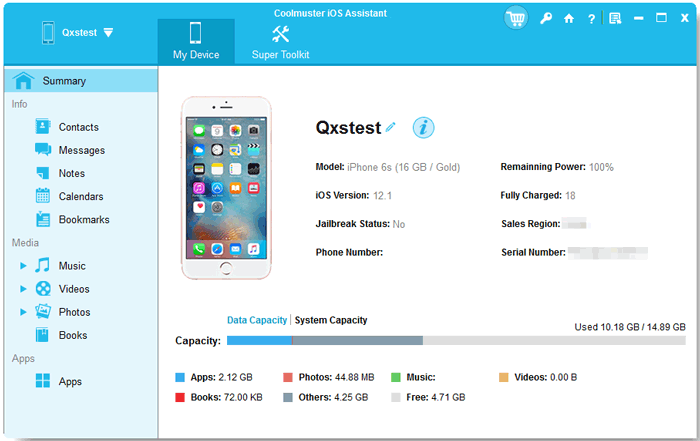 03 Start to back up WhatsApp on iOS
After the device has been detected, the backup procedure will start automatically. Wait patiently till the process finishes. After you're informed that the backup is finished, you'll see a window on the screen. If you wish to see the backed-up file, click on the "View" button. You can also click the "Export to PC" button to export WhatsApp chat from iPhone to your computer.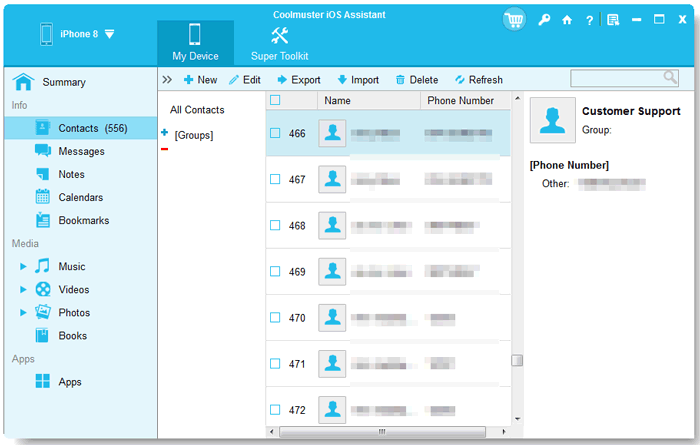 You may like:
How to Restore WhatsApp Backup from Google Drive to iPhone
How to Transfer WhatsApp from Android to iPhone
Method 2. How to Take WhatsApp Backup from iPhone with iCloud
If you are an iOS user, you are well conversant with an important feature known as iCloud that is used for storing data conveniently. iCloud lets iOS users backup any data to the cloud including WhatsApp data without any hassles, provided you have an iCloud account. The best thing is that iCloud is a very secure cloud server, so your data will be much safer. Furthermore, if you want to restore these files, you can easily do so. Before starting the backup process, ensure you are signed into iCloud on your iPhone.
2.1 Backup WhatsApp on iPhone Automatically
You can set iCloud to automatically back up your WhatsApp data but ensure it is enabled on the iPhone. To enable iCloud, head to the Settings page on your iPhone and click "iCloud", then ensure the option for iCloud Backup is turned ON. Now, you're all set and can backup your data with these steps;
Step 1: Open the WhatsApp application and proceed to "Settings".
Step 2: Look for the "Chats" option, click on it and proceed to choose "Chat Backup".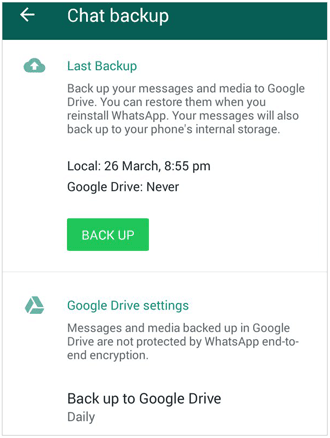 Step 3: Turn on the "automatic backups" option by clicking on "Auto Backup" and then choose the backup frequency. You can choose daily, weekly or monthly backup.
Step 4: Once done, your device will always back up WhatsApp data according to the chosen backup frequency.
2.2 Backup iPhone WhatsApp Manually
Alternatively, you can back up WhatsApp files manually. This comes in handy when you have a conversation you wish to back up and feel like taking screenshots isn't enough. In that case, you can just go the manual way and back up the chats. Here are steps to WhatsApp data via iCloud manually;
Step 1: Open the WhatsApp application on an iPhone. Click on the three-dot menu at the top right corner of the screen and choose the "Settings" option.
Step 2: Click on "Chats" then "Chat Backup".
Step 3: You'll now see the option for "Back Up" at the top part of the screen. Press on it to initiate the backup process.
Method 3. How to Get Chat Back Up in WhatsApp in iPhone via iTunes
How to complete WhatsApp backup on iPhone without iCloud? iTunes is a feature that's helpful when you need to back up your data. Since iTunes backup includes most of the data and settings on the device, it will allow you to back up your WhatsApp data without a fuss.
Remember, iTunes will back up your WhatsApp data and make a copy of other files and settings. However, you won't be able to view or even access the saved data in iTunes unless you restore the backup, which could erase all of the data on your device that you hadn't backed up. If you want to go ahead with the iTunes method, then below are a few easy steps to follow;
Step 1: Connect iPhone to the computer using a lightning cable. Wait till iTunes opens automatically.
Step 2: Next, unlock the iPhone, then trust your computer. When asked, you can enter the phone's passcode to proceed.
Step 3: Now, head to the iTunes window and click on the "Device" option. Then choose "Summary".
Step 4: Tap the "Backup Now" button to start the backing-up process.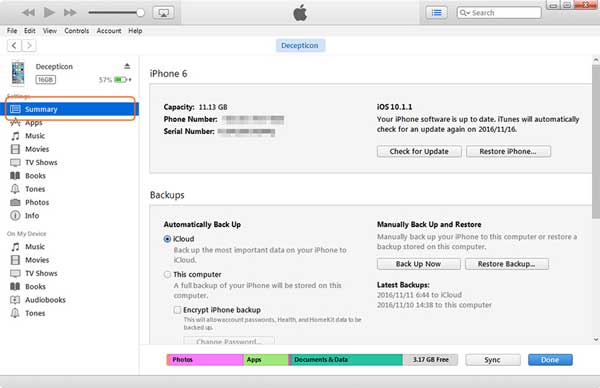 See more:
What to do If WhatsApp Couldn't Complete Backup iPhone
How to Back Up WhatsApp Photos/Videos on iPhone and Android
Method 4. How to Back Up WhatsApp on iPhone via Email
Another way to backup WhatsApp data is via email. This is a way of transferring WhatsApp files rather than backing them up. But it's only suitable for a small number of WhatsApp files. You can just follow these steps to export your WhatsApp chats to another gadget;
Step 1: Open the WhatsApp app on your iPhone and click on the chats you want to back up.
Step 2: Click on the contact name/group with the chats you want to back up to open it.
Step 3: Now, click on the three dots menu at the top right corner of the screen. Press "More" to open a sidebar with the "Export Chat" option. Click on it and choose either the "Without Media" or "Attach Media" option.
Step 4. Press the "Mail" option, and enter the email address to send the files. Once done, hit the "Send" button to export WhatsApp chats.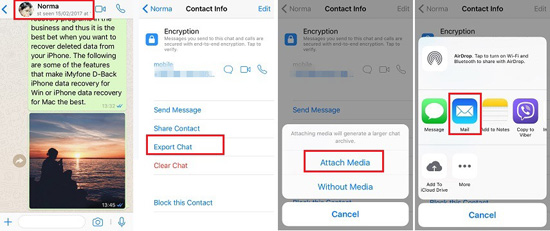 Bonus: How to Keep WhatsApp Data Safe
It's highly advisable to keep your data safe, including WhatsApp files. You don't want your precious information to get lost. Make sure every conversation on WhatsApp is safely backed up. Whether personal or work conversations, it's easier to recover them when you already have a backup.
You have enough ways to back up your WhatsApp data; you have no reason not to do it now and then regret it later. Say goodbye to WhatsApp data loss once and for all. Get your act together, start backing up your data and enjoy WhatsApp chatting without worries.
The Bottom Line
WhatsApp backup is important as it protects you from data loss. That's why we recommend you use the WhatsApp backup option to back up WhatsApp data on iOS devices. You can easily use any of the aforementioned methods to back up WhatsApp on your iPhone. However, using WhatsApp Transfer will be the best way as it's safest, fastest and most reliable.
Related Articles:
5 Tips: How to Transfer Videos from iPhone to PC Windows 10/11 Without Any Hassle?
Photos Didn't Transfer to New iPhone? Work It Out with Easy Solutions
How to Transfer Videos from iPhone to USB Stick with or without a Computer?
How to Transfer Videos from iPhone to Android Effectively [Solved]
How to Transfer Large Videos from iPhone to PC? Try 8 Methods Here