You may need to connect your iPhone to Mac in order to sync multimedia like images, audio files, and videos. It becomes especially imperative when your phone needs to be restored. So, in this passage, you will learn multiple ways on how to link iPhone to Mac computer. Also, solutions to common problems will also be given!
1. How to Connect iPhone to Mac Computer
2. Fixes to Common iPhone Connection Problems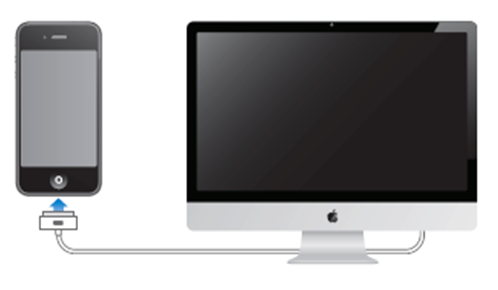 Part 1. How Do I Connect My iPhone to Mac
To manually connect your iPhone to a Mac you can use a USB cable to connect the two devices and then follow these steps:
• Open iTunes on Mac.
• You shall see your connected iPhone device appear as an icon on the upper-left corner.
• Click on it and under Settings, look for the type of content that you can sync.
• Select the type of content and then click Sync.
• Click Apply to save synced data.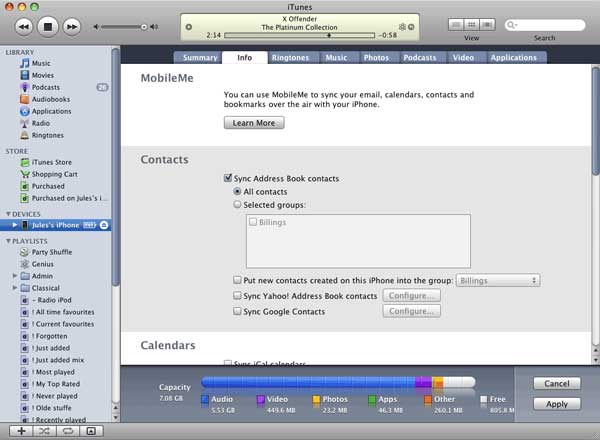 2. Bluetooth
You can also setup a wireless connection between the two devices by using Bluetooth:
• Go to Settings and then tap General.
• Select the Bluetooth option that appears and shift the slider to "On".
• On your Mac, click on Bluetooth in the menu bar.
• When your iPhone appears in the Devices section, select it and click connect.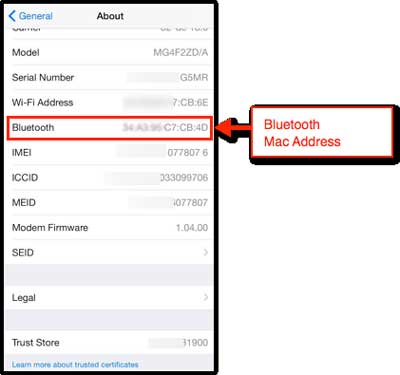 3. AirDrop
The AirDrop technology allows Apple devices like Mac and iPhone to transfer data wirelessly. To use it:
• In Mac, open Finder and select AirDrop.
• To make sure that your Mac finds your phone, turn visibility to Everyone.
• On your iPhone, go to Control Center and turn on AirDrop.
• Your phone should appear on the AirDrop window displayed on your Mac.
• You can then drag and drop items to transfer to your phone. Your phone should notify you every time it receives an incoming item.
• Accept the prompt and the item shall be transferred to your iPhone.
It is possible that you may come across several glitches while trying to transfer data between these two Apple devices. But the good news is that they can be fixed rather easily.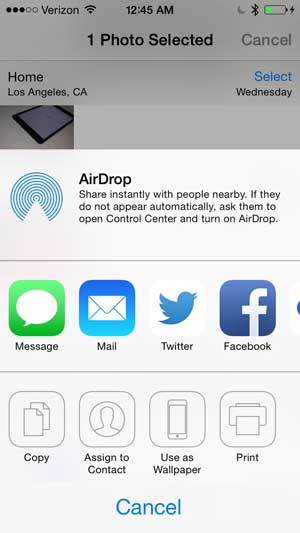 Part 2. Fixes to Common iPhone Connection Problems
Following are some of the commonest issues and their solutions;
1. Incompatible Lightning Cable or USB Port
It may be that the cable you use for charging your phone works perfectly fine but does not perform when you use it to connect your phone to your computer. This may be because the quality of the cord is compromised. Make sure that you use MFi-Certified iPhone Cables only. Once you've made sure of that, try connecting the cable to other USB ports on your Mac, as it may be that the one you are using has worn out.
2. iPhone Won't Show Up On iTunes
If this occurs despite a reliable manual connection, then deactivate the third-party security software on Mac. Now reset the lockdown folder on iTunes, and this should solve your problem. You shouldn't worry about your iPhone slowing down
Know more: How to Fix iTunes Backup & Restore Problems
3. Restore your iPhone Backup
If your iPhone is becoming slow and cannot recognize iTunes, you can just reinstall the OS and then try connecting to iTunes. That is one of the easiest ways to ensure that you do not have to worry.
Additional Tips
That is all that you need to do to connect your iPhone to Mac. You can ensure that you transfer all of your iPhone's data to your Mac so that even if you lose out on the data on your iPhone, you have nothing to worry about. Here, this Coolmuster iOS Assistant software surely is best assistant to backup iPhone files with/without iTunes. So you do not have to worry about anything as you can easily back up the iPhone data on your Mac and retrieve it when you want.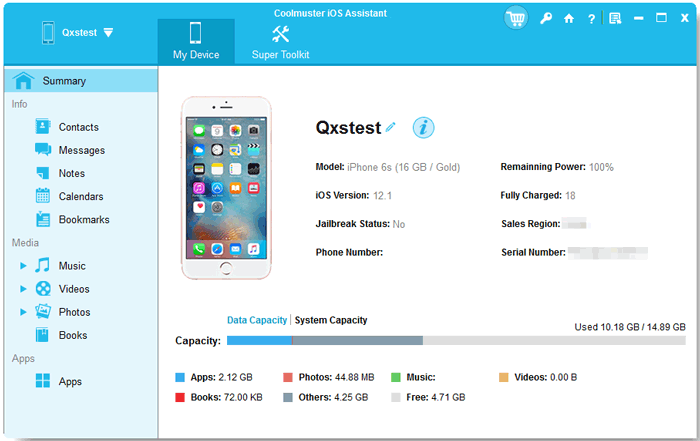 Related Articles:
How to Sync Contacts from Mac to iPhone
Guide on How to Transfer iPad Music to Mac
How to Transfer Voice Memos from iPhone to Mac via 1 Click
How to Import Contacts from iPhone to Mac? (Best 4 Ways)
[Fixed] How to Transfer Photo Albums from iPhone to PC with Ease?