Although iTunes provides a lot of efficiency for its customers in terms of data management, transfer, syncing, second storage, recovering, and much more, it is losing popularity due to its numerous unpleasant design, features, and functionalities. As a result, it's no wonder that many seek an iTunes alternative for iPhone, iPad, and iPod touch.
There are, nevertheless, many iTunes alternatives for iPhone available. It's challenging to select the ideal one for each user. Therefore we've compiled a list of the ten best programs for storing data in secondary storage, recovering, and organizing music files.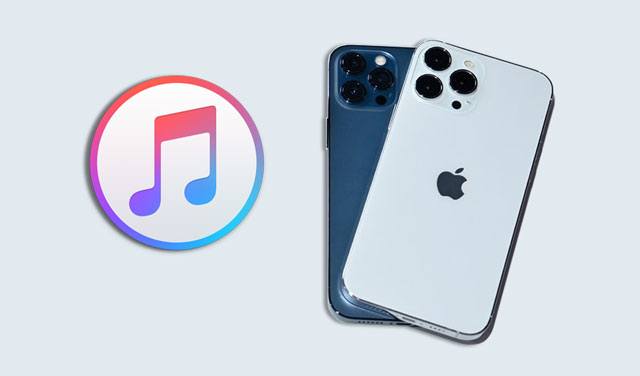 Part 1: Hot FAQs about iTunes
Part 2: Best 10 iTunes Alternatives for iPhone/iPad/iPod
Part 1: Hot FAQs about iTunes
1. Why is iTunes so bad?
Apple's trademark media application makes odd, haphazard design decisions atypical of the globe's most wealthy firm. It is untrustworthy, and Apple's signature media application lets weird and sloppy design.
2. Is iTunes bad for Windows?
iTunes is well-known for being a shambles, particularly on Windows. It's slow and bloated, and many people just use it when necessary.
3. What makes a good replacement for iTunes?
A good replacement for iTunes is a program with a simple interface, and numerous easy features is indeed a great iTunes replacement.
4. Can you put music on an iPhone without iTunes?
YouTube Music, Amazon Cloud Player, and Dropbox are all cloud services that can sync the music file across all different devices. Users may enjoy and play music on the computer on the iOS gadget without an iTunes by simply uploading it to the internet and then installing the application on the iPhone.
5. Is there a free alternative to iTunes?
Yes. The WALTR 2, MusicBee, Vox Media Player, WinX MediaTrans, and many more free alternatives to iTunes.
Part 2: Best 10 iTunes Alternatives for iPhone/iPad/iPod
One of the numerous advantages of possessing an iPhone, iPad, or iPod is access to iTunes. iTunes is the most critical piece of software that each iPhone user relies on to transmit media/music collections, update software, as well as control the device, among other things.
With all of these capabilities available through iTunes, there remains a drawback. There's a lot to accomplish with iTunes; however, it's impossible to do everything well. Furthermore, having a good iTunes substitute for iPad and other iOS devices that may serve you well is a good thing.
1. Coolmuster iOS Assistant
Do you have lots of contact as well as messages stored on the iPhone or iPad? Do you have a lot of home-produced photographs or videos on an iPod touch? You may wish to make a backup of such important files in case they get lost. Due to that, getting Coolmuster iOS Assistant is indeed what you are looking for.
This superb program allows you to freely back up your contacts, notes, text messages, calendars and many more to your computer. Also, you can import files from a computer to your iOS device. Besides, no data can be lost during the process. What's more, you can manage your contacts, bookmarks, and notes with multiple features, such as modifying, adding, deleting, etc.
Download this iTunes similar software for iPhone below.
Here is the step by step process to use this best alternative to iTunes for managing iPhone data:
Step 1: Connect an Android Device to the Computer
After you've opened the program to the computer, connect your iPhone to your computer with a USB cable, and tap Trust on the iPhone.
Step 2: Manage and Back Up iPhone Data
Once connected, select a category on the interface, and preview and select the files. Then you can use different features on the top menu to transfer and manage your selected files.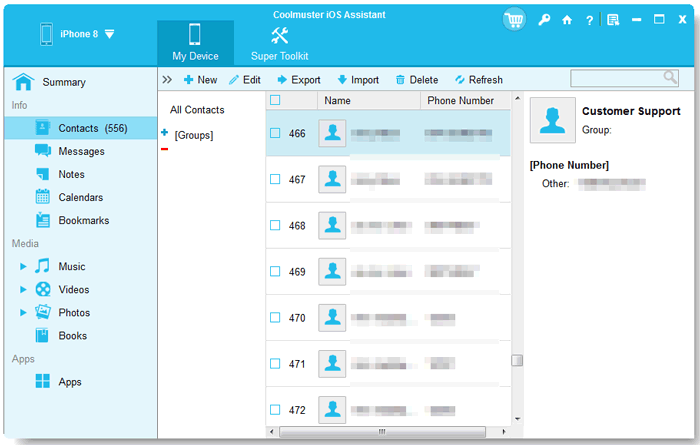 If you want to back up your iPhone data, please tap Super Toolkit > Backup. Next, you can back up your iPhone data to the default iTunes backup location or other locations on your computer.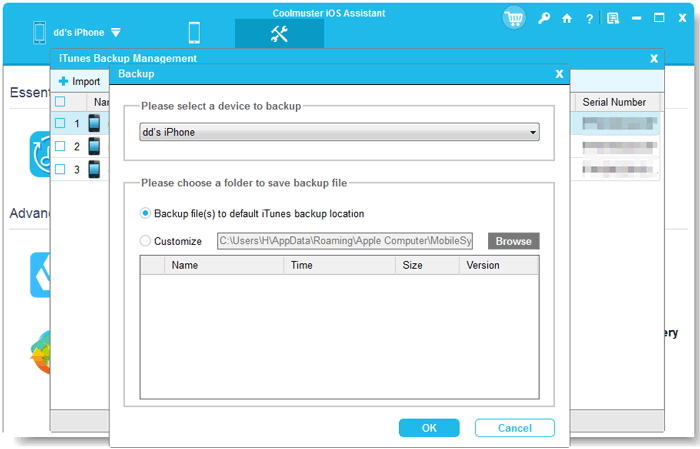 Notes: What if you want to restore the backup data to your iPhone? You can choose the Restore option, select the backup file you want, and tap OK. It will restore your backup data to the iOS device.
Pros
Allows one to manage data from your computer easily.
Seamlessly restore backup data to iOS devices.
Good user interface.
Available for Mac and Windows computers.
Cons
It does not support Android phones.
It is not free.
By the way, this software is more affordable than others. As long as you pay $25.95 for a license, you can use it for a whole year.
Bonus:
Where is the recycle bin on your iPhone? If you want to find it, please click this link.
Can't save your videos from WhatsApp on your iPhone? If so, you can utilze these ways to repair the app.
2. WALTR 2
WALTR 2 is also the preferred iTunes alternative program. While this program is not inexpensive, it is quite useful and powerful. With Wi-Fi connectivity, you may back up your data in a matter of seconds.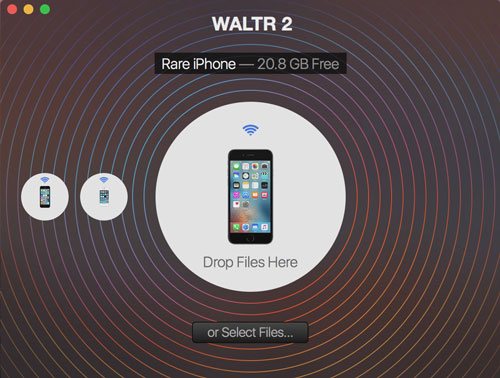 Pros
Quick and safe to transfer files on iOS.
Simple user interface.
Supports a wide range of file formats of media data.
Cons
Support music, videos, and PDF files only.
Costly ($9.95 per month).
See also:
You can use these tips to fast update iOS on your iPhone without Wi-Fi.
This guide will tell you all infomation on MockGo. Let's check it out.
3. MusicBee
MusicBee is among the greatest programs you will ever find out there! If you want a player to help you manage all of your music, then MusicBee is the way to go. The music may be effortlessly synced across the Windows PC & iOS devices.
Users particularly enjoy their 15-band equalization, which allows them to tailor the setting to suit their needs. The app's additional capabilities are logarithmic intensity scaling, wireless sync playback, compatibility for WinAmp extensions, theme compatibility, and more.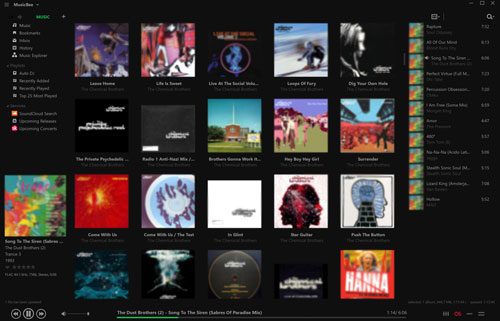 Pros
Support many Web-radio channels.
SoundCloud is included.
Logarithmic intensity scaling is available.
Support 15-band equalization.
Cons
Its user interface appears to be uninteresting.
Manage your iOS music only.
4. Vox Media Player
Explore the Vox Media Player is your option is are a Mac user seeking a basic yet functional music player that substitutes iTunes. Another finest feature of the program is that it supports a variety of music formats. Not only does the software handle common media formats such as MP3 & MP4, but it also accepts FLAC, CUE, APE, as well as M4A, and many more.
Other app features include gapless playback, enhanced stereo sound, bass audio engine, a cloud storage solution for all your music, etc. Vox Media Player is a top-notch iTunes alternative for Mac, putting everything into the right perspective.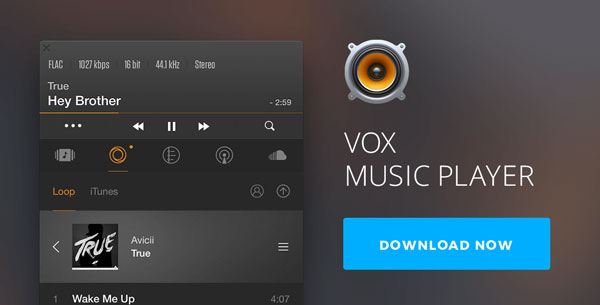 Pros
Enables a variety of file formats.
Allows both iTunes as well as individual music libraries.
There are over 30,000 online radio channels.
Handles music streaming through SoundCloud & YouTube.
Cons
Premium based pricing ($4.99/month).
Exporting playlists appear to be a bit slow.
You might like: How to easily transfer music from a Windows PC to an iPhone? Please check these useful solutions.
5. WinX MediaTrans
It is a program for all Windows users seeking a real iTunes option that permits them to quickly transfer music, images, movies, and other information between their computer and their iPhones as well as iPads. Automated image backup, music control with double ways music transmission, video exchange, book planner, ringtone creator, and more functions are included in the program.
This tool allows you to encrypt your photo and video collection, which is probably the greatest feature. The software is also quite simple to use and does not cause any inconvenience. Simply download it, connect the phone, and you're ready to go.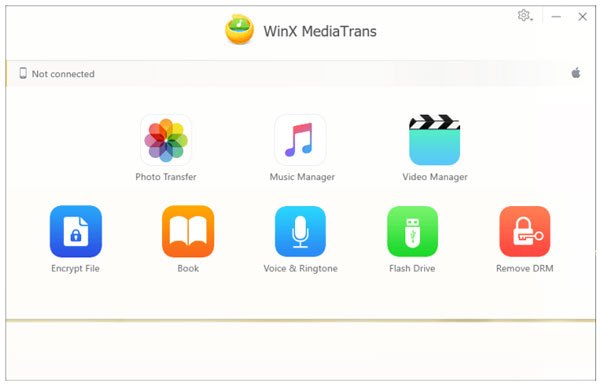 Pros
Encode images and video collection.
Elegant user interface.
Speedy file sharing between computer and iPhone/iPad
Cons
The organization of music may be improved.
A little expensive ($24.95/3-month).
Read also: Want a powerful alternative to SHAREit? Here are 12 options for your reference.
6. DearMob iPhone Manager
DearMob iPhone Manager is a one-stop tool for managing media and music, transferring files between the computer and iOS gadgets, creating automated backups, and encrypting personal data for complete security. Essentially, anyone can do whatever they want using iTunes with DearMob iPhone Manager. The best thing about this tool is that it can organize your images well.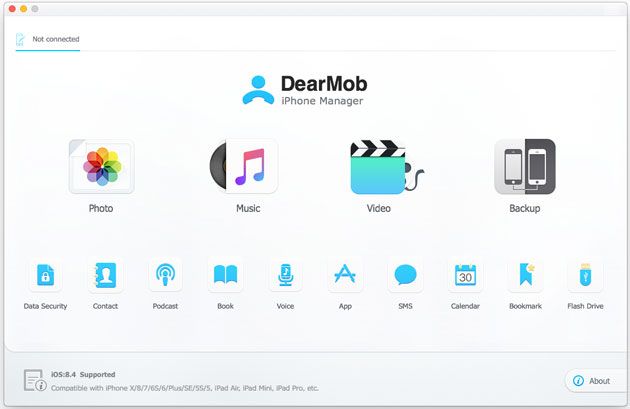 Pros
Simple photo sharing across devices.
Data encryption for increased security.
Audio control with lots of options.
Convert HEIC photographs.
Cons
Photo transmission appears to be slow.
Relatively pricey.
7. Musique
Musique is indeed a non-sucking media player for the Mac. The program has a clear and easy-to-use interface and is highly agile and packed with functionality. It's really amazing how this software arranges the music in a nice tiled mosaic layout by musicians and albums. One unusual aspect of this program is how it preserves the collection's file type, showing the music precisely as they structured it.
It is definitely one to acquire if you're searching for an easy and effective music player that replaces iTunes; moreover, it is free; therefore, there's no excuse not to try it out.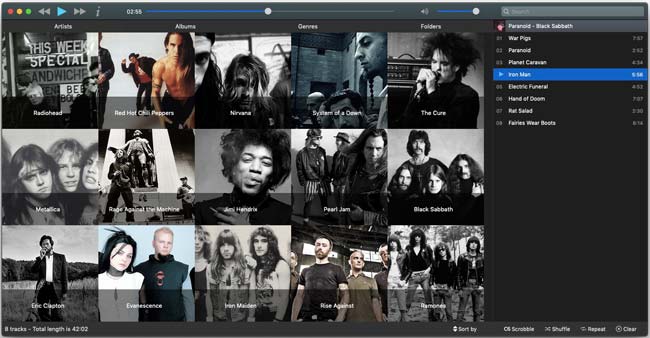 Pros
It's a superb music player.
User-friendly interface.
Music is organized by musicians and albums.
Designed lyrics finder.
Cons
Lyrics might not be extracted consistently.
Perhaps you want: Searching for a solution to recover the messages from Snapchat on your iOS device? Don't worry. There are effective ways in this post.
8. Swinsian
Swinsian is a great Mac media player that users enjoy. The software includes wide-format compatibility, directory watching, sophisticated tag writing, copy finder, intelligent playlist assistance, and more.
Users also like that the application has a small window as a widget that users can use to customize the music streaming. If they are migrating from iTunes, they like the fact that it lets them import their whole music collection only with a single click.

Pros
Comprehensive tag editing.
Support for a wide range of file formats.
Folder monitoring.
Importing the full music library.
Cons
There is an introductory learning curve.
Further reading: If needed, this guide will help you change the location on your iPhone safely. Then you can play games without restriction.
9. Dr.fone iPhone Manager
Dr.fone iPhone Manager is exactly the answer that users need if they don't simply utilize iTunes for music playing but also for additional difficult tasks like generating backups, irreversibly deleting data from the iPhone, and much more.
The capacity to execute maintenance scripts is among the favorite aspects of this program. The program quickly fixes common iOS flaws and issues like "trapped at bootup," "restore mode repeating," and more. Whereas this restore tool is not cheap, it is highly handy for iPhone owners who like to play around with their devices.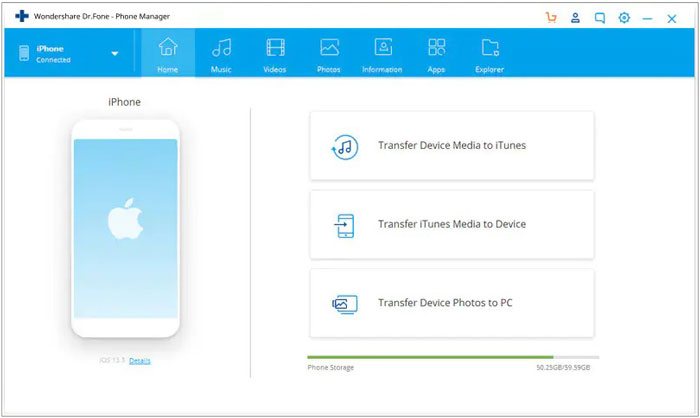 Pros
Easy to back up your iPhone.
Recover erased data.
Maintenance scripts may be performed.
Cons
There aren't any alternative file management solutions available.
10. Fidelia
Fidelia is an application for anyone who enjoys music and wishes to listen to its best available quality. The program has compatibility for all modern audio file types and an appealing interface that is only dedicated to music.
The program allows users to manage, customize, and enjoy their digital music library in the finest resolution attainable. Essentially, unlike iTunes, which just does the function, Fidelia provides a player designed specifically for audiophiles.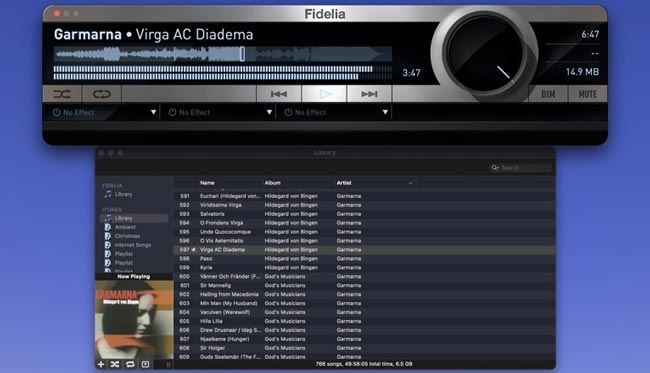 Pros
Supports all modern audio media files.
Allows users to listen to audio in high definition.
High-definition audio player.
64-bit sound unit plug-ins.
Cons
The library panel appears clunky.
Conclusion
That leads to the final collection of the top iTunes options for managing music and multimedia on both iPhone as well as iPad. Whether you are looking for a simple music player or anything that can entirely substitute iTunes, you can find it here.
As one of the best alternatives to iTunes for managing iPhone, Coolmuster iOS Assistant provides multiple practical features on data management. As long as you install it to have a try, you can enjoy managing files on your iPhone.
Related Articles:
How to Edit iPhone Contacts on Your PC Easily? A Full Guide for You
iPhone Notes Disappeared? 6 Methods to Recover Lost Notes on iPhone
7 Easy & Quick Ways to Transfer Photos from PC to iPad (With or Without iTunes)
How to Transfer Videos from Computer to iPhone Easily
How to Fix iPhone Stuck on Zoom Mode Quickly? (Solved)
How to Retrieve Photos from iPhone that Won't Turn On? (Comprehensive Guide)