"Hello, my iPhone 14 Plus has been telling me 15 hrs, and now a day to back up, and it's been 12hrs connected to my home Wi-Fi. I do not have the fastest network in the world, so what are my options?"
-- from Apple Support Community
In the contemporary era, our smartphones have become indispensable, and safeguarding our valuable data is of utmost importance. This is where iCloud steps in, providing a direct means to protect our treasured files. However, a significant obstacle often emerges - the slow pace of iCloud backups. The prospect of waiting for hours, or even days, to complete a backup is a scenario that none of us welcome. Hence, how to make iCloud backup faster is a prevalent concern among iPhone users.
Rest assured, as you continue reading, we will present both the potential reasons behind this issue and comprehensive, effective solutions.
Part 1. Why Is iPhone iCloud Backup Taking So Long?
An iPhone backup to iCloud can be time-consuming, often stretching into hours, due to a variety of factors. These factors encompass issues like a weak network connection and limited storage space, among others. Before narrating how to speed up iPhone backup using iCloud, let's check out the primary factors contributing to this delay:
File Size: Smaller files back up faster; larger files are slower.
iPhone Storage: There might not be enough storage space on your iPhone.
Network Quality: Slow Wi-Fi results in sluggish iCloud backups.
iCloud Space: Exceeding your 5 GB storage limit slows backups.
Old Backups: Old backups can hinder new data storage in iCloud.
iOS Glitch: Slow iCloud backups may result from iOS system issues.
Unexpected reason that could lead to iCloud backup stuck on estimating time remaining.
Read More:
[SOLVED] iCloud Backup Taking Forever? 8 Easy Ways Can Fix It
Why Is iCloud Backup Stuck? How to Solve iCloud Backup Not Working?
Part 2. How to Make iCloud Backup Faster [7 Quick Solutions]
Solution 1. Connect to the Electrical Supply
Primarily, ensure your iOS device is linked to a power source. This precautionary measure prevents excessive battery depletion during an extended backup. For the best charging speed and stability while backing up, employ the original wall adapter provided with your device, coupled with an Apple-certified lightning cable.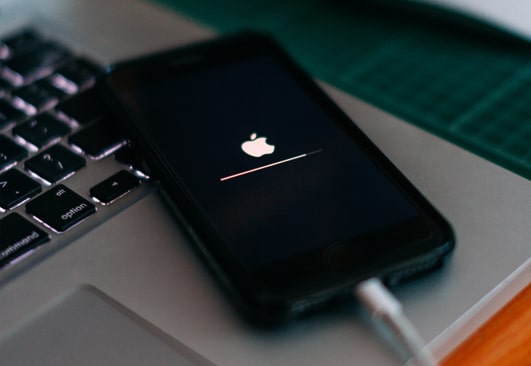 Solution 2. Check the Internet Connection
Another element that will impact the speed of your iCloud backup is the strength and quality of your Wi-Fi connection. If your iDevice is connected to a strong and stable network, it will undoubtedly accelerate the iCloud backup process. If not, it is advisable to switch to a faster one.
Here are the steps to connect an iPhone to a Wi-Fi network:
Step 1. Unlock your iPhone. Open "Settings" and tap "Wi-Fi".
Step 2. Turn on Wi-Fi. Select the desired network and enter the password if required. Tap "Connect". When successfully connected, the Wi-Fi icon appears in the status bar.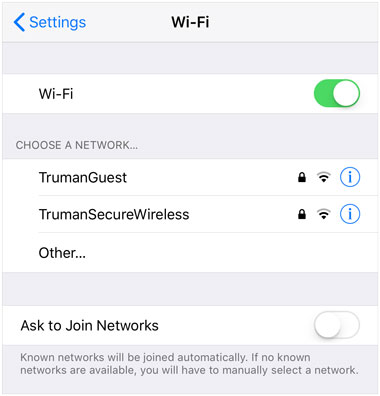 Solution 3. Clear Up Space on the iPhone
The duration of your iCloud backup increases with the number of files. To speed it up, declutter your device's storage. Then, avoid storing unnecessary files in iCloud, which wastes storage space. Uninstall apps you no longer use, as iCloud backs up app data, even for third-party applications.
Can't Miss:
iCloud vs. iTunes Backup: What's the Difference between Them? (Full Guide)
[Essential Tips] How Long Does It Take to Restore from iCloud?
Solution 4. Avoid Backing Up Large Files
If you prefer not to remove apps from your iPhone or iPad, an alternative is to turn off apps that consume substantial storage space. Here's how to speed up iCloud backup in this way:
Step 1. Open the "Settings" app on your iPhone.
Step 2. Select "your name" > tap on "iCloud" > deactivate the backup option for the app.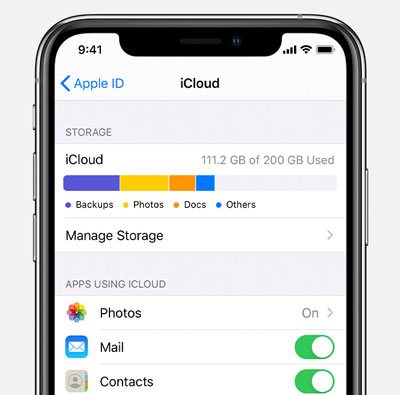 Solution 5. Free Up Space on iCloud
If your iCloud storage is ample, you can disregard this method. However, assuming you'd rather not purchase additional space, here's how to free up some room on iCloud:
Step 1. Access "Settings", tap your "Apple ID", and choose "iCloud".
Step 2. Opt for "Manage Storage".
Step 3. Now, select any app data on iCloud that you no longer require and tap "Turn Off & Delete".
You also have the option to remove redundant files from your iCloud Drive to free up some space. Here's how:
Step 1. Launch the Files application; tap on "Browse" at the top left; choose "iCloud Drive".
Step 2. Identify any files you wish to remove from iCloud; tap the "ellipsis" icon at the top and pick "Select"; mark all the files you want to delete; tap the "trashcan" icon to eliminate them.
See Also:
Smoothly Restore Backup to New iPhone | Practical Ways and Restoring Fixes
How Long to Transfer Data from iPhone to iPhone 15/15 Pro? Find Out Here
Solution 6. Back Up iPhone Regularly
When you initially back up your iPhone using iCloud, a slower backup process is nearly unavoidable because all the files on your iPhone are novel to the cloud storage. Yet, with regular iPhone backups, you'll notice that each subsequent backup is completed more swiftly.
Solution 7. Update iOS to the Latest Version
Apple continually strives to enhance the performance of iCloud backups in newer iOS releases. To ensure the best experience, keep your device updated with the latest iOS version. Major iOS updates, such as iOS 17, frequently include speed enhancements. To achieve this, follow the steps:
Step 1. Navigate to "Settings" > "General" > "Software Update".
Step 2. Download and install any accessible updates.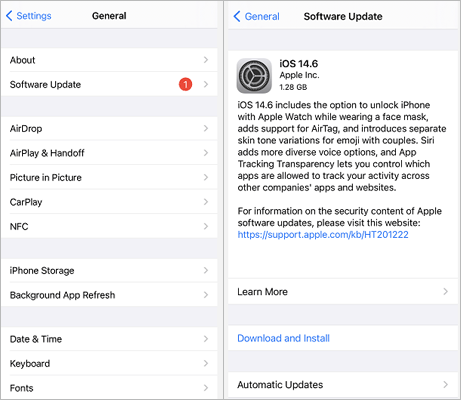 May Like:
How to Update iPhone without iTunes in 3 New Approaches?
How Long Does iOS 17 Take to Install? [Answer & Solution]
Bonus: How to Make iPhone Backup Faster Without iCloud
Still unable to make iCloud backup faster? Opt for a quick iPhone backup to your computer using Coolmuster iOS Assistant. This versatile iPhone companion streamlines iOS device management, enabling seamless data transfer, back up, restoration, and overall data management. Recognized as an exceptional iCloud alternative, it excels in quality and performance.
With Coolmuster iOS Assistant, you can easily transfer various types of data between your iOS device and computer. This includes contacts, messages, photos, music, eBooks, notes, bookmarks, calendars, and more. This can be incredibly handy when you're switching to a new device, need to create backups, or simply want to organize your files.
What assistance can Coolmuster iOS Assistant provide?
Speed up back up on iPhone by making an entire soft copy on your computer.
Selectively back up iPhone data on a computer.
Transfer items between iPhone and computers/iTunes.
Manage your iOS files on a computer independently.
Handle overall iOS devices, including iPhone 15/15 Plus/15 Pro (Max), 14/14 Plus/14 Pro (Max), iPhone 13/13 Pro (Max)/13 mini/12/11/X/8/7, iPod touch, iPad, etc.
To see how to back up your iPhone faster with Coolmuster iOS Assistant, simply abide by the following steps:
01Once you've installed the iOS Assistant on your PC or Mac, link your iPhone to the computer using USB. The product will automatically identify your device, displaying the main interface as depicted below.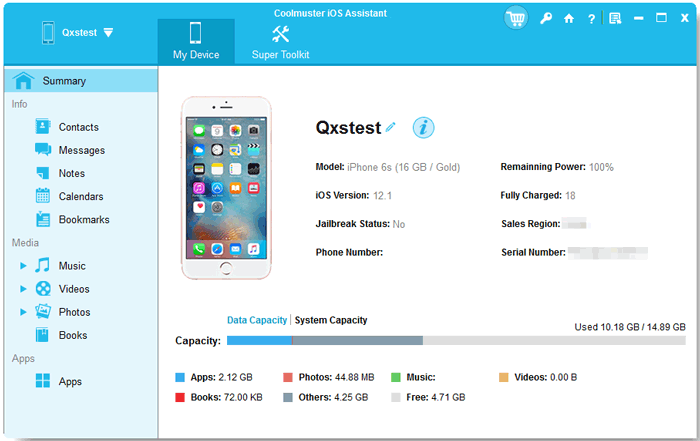 02Proceed to the "Super Toolkit" section > "iTunes Backup & Restore" > select "Backup". Subsequently, designate the storage location for the backups and click "OK" to initiate a comprehensive iPhone backup in a single operation.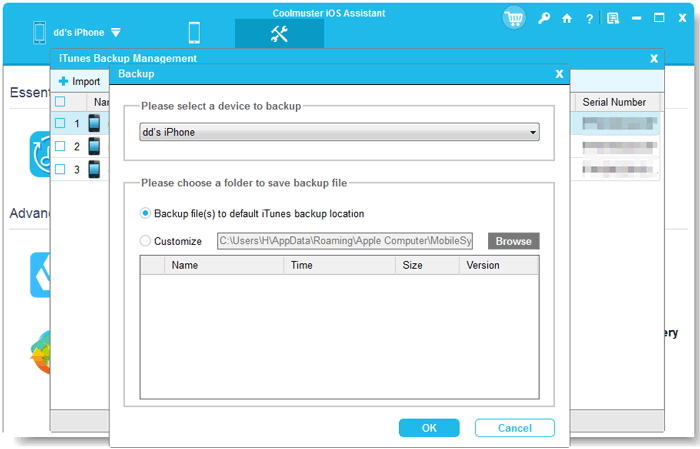 Optionally, you have the ability to make an iPhone back up selectively with this tool.
01Download and install Coolmuster iOS Assistant on the computer. Launch it and connect your iPhone. Hit "Trust" and tap on "Continue" to proceed.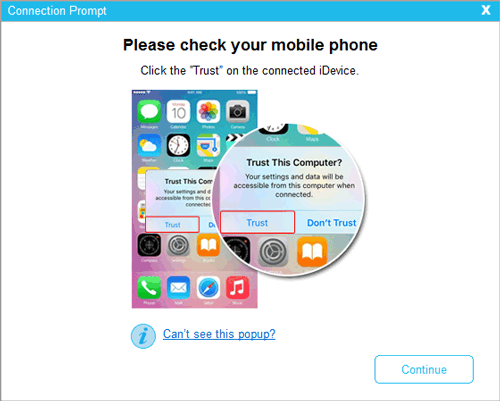 02Once the software identifies your device, you'll find all your files neatly organized in categories on the main interface.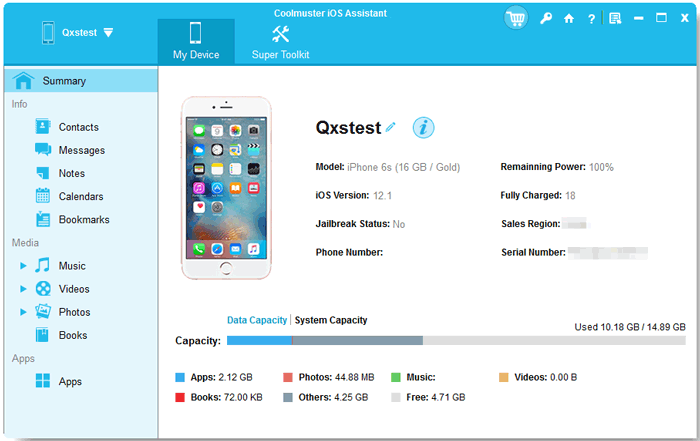 03Select the particular folder that holds the files you wish to transfer. Click on the "Export" option to create a backup of these files on your computer.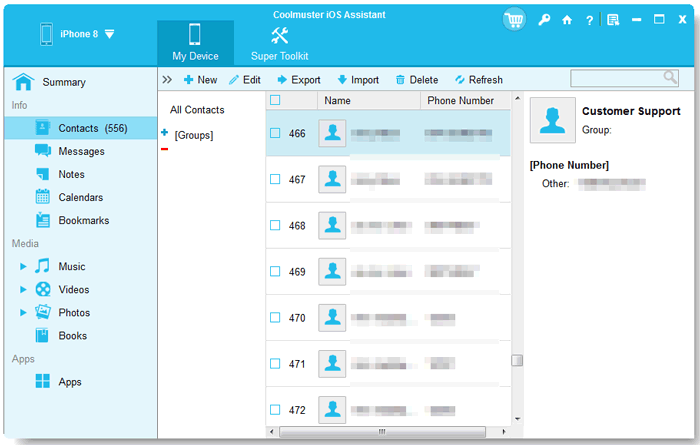 The End
Optimistically, with the seven swift strategies we unveiled just now, you could bid farewell to the waiting game and expedite your iCloud backup process afterward.
Nonetheless, given the intricate nature of the causes behind these failures, there's a chance that you've exhausted all your efforts without success. At this point, turning to the best iCloud alternative - Coolmuster iOS Assistant can prove instrumental in sidestepping these frustrating inefficiencies and the potential for iCloud backup delays. So, just get this product and give it a go now.
Related Articles:
How Long Does It Take to Back Up iPhone? [Updated and Informative]
How to Transfer Data from iPhone to iPhone after Setup in Four Dependable Ways?
How to Restore from iCloud Backup without Reset? (5 Effective Methods)
Back to the Future: The Most Efficient Ways to Restore iCloud Backup
How to Download iCloud Backup with Ease? 4 Methods [Updated]
Easily Restore iPhone from Backup [Contain iTunes and iCloud Backups]