After hesitating over whether to update your old iPhone to the newest iPhone 6S for a thousand times, and after selling your old iPhone at a higher price, you are ultimately determined to buy the newest iPhone 6S, only to find that the so-called newest iPhone is just a refurbished one. How will you feel? Terrible, right? Although refurbishment is carried out by Apple certified technicians, the refurbished phones, actually and absolutely, cannot run as well as a brand-new one, as is evidenced by the following obvious disadvantages:
> These refurbished iPhone devices are made up of replacement parts of different iPhones. Their shelf life absolutely will be shorter than a brand-new iPhone.
> Usually, the warranty period of refurbished iPhone devices are much shorter than new devices. Also, many parts of the refurbished iPhone devices are not covered.
> You can't expect to have as nice experience as new iPhone when you are using a refurbished iPhone. Neither can you expect to use it for a long time.
Judging from the above, don't you think it is of great importance to learn how to recognize and identify a refurbished iPhone in case that you may be fooled by some business men with bad ideas.
Guide on How to Recognize A Refurbished iPhone
- Check out an Apple Certified Seal
To identify a refurbished iPhone, the first thing you need to do when getting your "new" iPhone is to check out the seal on the package of iPhone device certified by Apple company.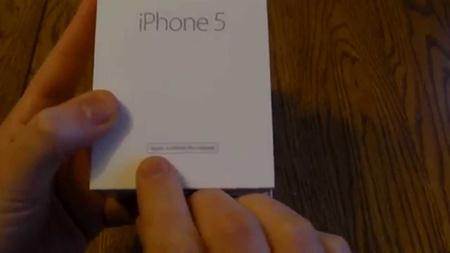 - Examine the iPhone's Box and Packaging
If you buy an iPhone that does not have packaging at all, or is not in the iPhone-branded packaging, the iPhone may be refurbished since this type of iPhone devices always come with white boxes or packaging only.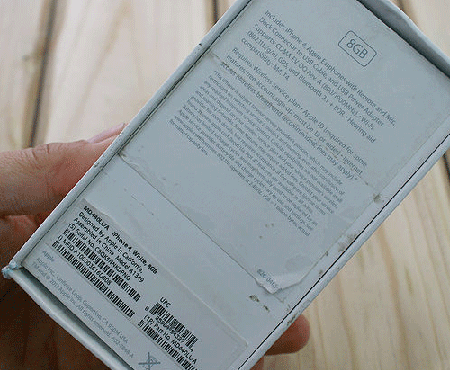 - Locate the Serial Number of the iPhone
In general, the serial number contains vital information that determines whether or not the device is refurbished. Firstly, power your iPhone device on, then go to the Home screen and tap Settings, then General, About and finally Serial Number to locate the serial number of iPhone. If your iPhone is off, you can access the phone's Subscriber Identity Module (SIM) card tray to locate the serial number, which is printed directly on the SIM tray on condition that you are using an original iPhone model.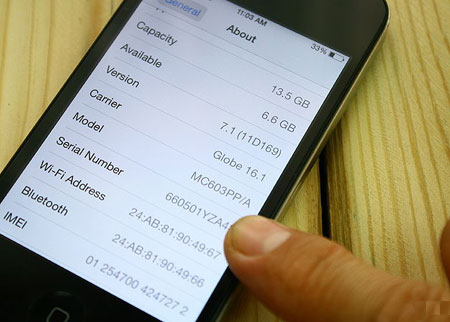 - Check Over Serial Number
As the last but not the least step, it will tell you the key to distinguish a refurbished iPhone from an original iPhone. Usually, a refurbished iPhone begins its serial number with 5. Then the third digit indicates the last digit of the year in which the iPhone was manufactured. For example, if the third digit is 8, it means the iPhone device was manufactured in 2008. Now, as to the fourth and fifth digits, they serve as an indicator of the week of year in which the phone was manufactured.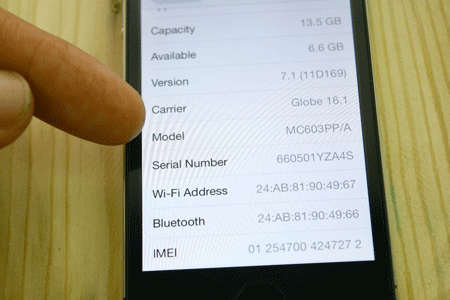 Words in The End:
By following the steps mentioned in the above, you can easily figures out whether you have bought a refurbished iPhone or a brand-new iPhone. To have a nicer experience in using your iPhone, you may be looking for some useful text messaging apps for iPhone or practical contacts apps for iPhone. But the most important thing is to find a professional software like this Coolmuster iOS Assistant to back up files from your iPhone to computer at regular times in case of sudden data losses due to various reasons! Below is the free trial versions of this software! Want to have a try?
Related Articles:
Copy Photos/Music/Videos from iPad Air to Mac and PC