With iMovie for iOS and Mac OS, you can enjoy your videos like never before. It's easy to browse your clips and create Hollywood-style trailers and stunning 4K-resolution movies. You can even start editing on iPhone or iPad, then finish on your Mac. And when you're ready to premiere your movie on all your devices, iMovie Theater rolls out the red carpet. - From Apple
As you can see, iMovie feature within Apple products allow users to freely shoot videos with high resolution to imprint the special moments, to record the beautiful scenery during your trip or to memorize the venerable occasions. While saving these precious files on your device, you are also faced with some lurking dangers. For example, an accumulation of iMovie videos on your device will result in storage scarcity, unexpected accidents like mistaken deletion or virus infection would lead to sudden data losses of precious memories. So you have every valid reasons to sync iMovie videos to a safer place like iCloud.
Related: How to Sync iOS Device with iCloud
Quick Fix - How to Sync iMovie Videos to iCloud
1. Sync iMovie Videos to iCloud within iPhone/iPad
As long as you have iMovie app installed on your device, you can directly share iMovie videos to iCloud within iPhone/iPad. Below are the detailed steps;
- Make sure you have downloaded the latest iMovie iOS app from the Appstore and install it on your iPhone or iPad.
- Then go to Settings > iCloud. And turn on iCloud icon to sync iMovie videos to iCloud automatically.
- Now, you are free to share these videos clips as wanted. First of all, navigate to the iMovie videos that share. Here, you are free to edit the specific iMovie video as desired. After that, tap on the iMovie video project or clip.
- Then, you can choose the Share option and tap on iCloud sharing option.
- You can now enter some extra description or information when a promo dialogue pops up. Now, you can share the uploaded iMovie video file to your iCloud contacts or to other video sharing platforms.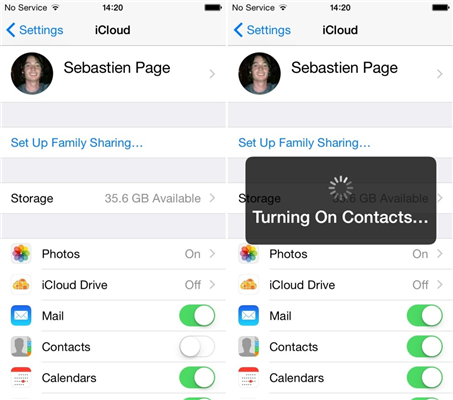 Learn More: Video Editors for iPhone/iPad/iPod
2. Sync iMovie Videos to iCloud with Mac
- Enter iCloud with your Apple ID and password. Then, scroll down to the "System Preferences" option that is located in the "Apple Menu" and then click on iCloud option.
- In this step, you can select the Documents & Data option and then click on the Options icon that is located next to the Documents & Data option.
- Now, activate the iMovie service by clicking on the checkbox provided.
- Then go to Preferences > Automatically Upload Content to iCloud. Then it will sync iMovie videos to iCloud as well as other files once they are stored on your computer.
- Now, you can also share uploaded iMovie videos with your friends via multiple channels. Just click on Share button on Mac computer and then navigate to the output location. Here, you can also copy the file sharing link to paste it in other blogs or forums if needed.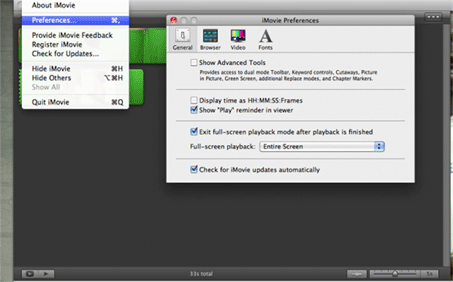 You Might Also Be Interested in
* How to Take Panorama Photos with iPhone
* Things You Need to Know about iPhone Camera
Extra Bonus: Best Backup Assistant for iPhone/iPad/iPod
As is known to all, iCloud only provides 5GB storage for free to iOS device users. Moreover, iCloud fails to back up all files saved on your iPhone, iPad or iPod devices such as music songs, calendars, messages, apps and many more. But this all-in-one Coolmuster iOS Assistant says YES!!! With this software, you are free to transfer any files from iPhone, iPad or iPod to the computer without any restrictions. More importantly, it is fully compatible with all types of files saved in iOS devices, as well as multiple generations of iPhone, iPad and iPod.
And this software boasts of super easy user interface;
- Open the installed software on the computer and then get your iDevice connected to the computer via the USB cord.
- After that, all the file folders will be arranged on the main interface.
- You can enter the right file tab to preview more detailed file information. While previewing, select the wanted files by ticking them outs. Finally, hit the Export option to transfer files from iPhone, iPad, iPod to the computer in one click.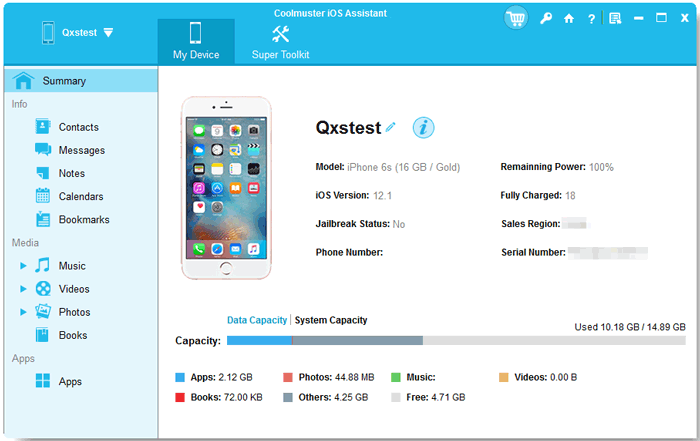 Related Articles:
How to Transfer Movies from iPad to Computer