Gone are the days when people had to rely on traditional devoted cameras for capturing a picture. Now the phone cameras do it without much ado. Among the smartphones, the Apple iPhones are famous for their state of art camera that has enabled millions to capture the precious moments in the best possible way. Some of their most commonly known, yet powerful features are listed below for a quick recall:
Common iPhone Camera Features You May Know:
Whether it is the crystal like quality of the images or the ability to take images and videos at 4k resolution with the iPhone camera, there is a lot you could love it for. Some of the most commonly known, yet powerful features are listed below for a quick recall:
- The picture clarity is one of the almost unmatched among smartphone cameras, with the iSight camera of iPhone 6S offering up to 12 megapixels. For the selfie-obsessed out there, Apple presents a front camera of soaring 5 megapixels with a front screen flash.
- iPhone camera has an amazing shutter speed that facilitates instant capture of moments. Even the blink and miss kind!
- The optical image stabilization is now available for videos, which means you can record videos of brilliant quality even in lower light. Also, videos can now be taken at 4K recording capability.
- The iPhone 6 and its subsequent versions can capture 240 frames per second for unimaginable slow motion shots.
- Photos taken in iPhone can be hidden, deleted or even undeleted.
- You can shoot videos in 4k resolution and while that would take up considerable space on your iPhone, it would be a video quality like no other.
New Features on iPhone Camera You Would Love
Apart from the above mentioned specialties, here is a gist of the newly added features that makes the iPhone camera stand out from the other smartphone cameras:
1. Time Lapse Video. One new feature that iPhone offers is time lapse video where it allows you to take a series of photos over a time frame and collate them to create a video. To activate this feature, swipe to the right in camera's app display to select the time lapse option and tap on the record button. Once you are done, clicking again on the record button collate the photos to create a video.
2. Live Photo. iPhone 6S and 6S plus come with a feature called the live photo. It lets the user click a photo with sound and motion! This is almost akin to GIF. This feature is enabled by simply selecting the live photo option and clicking on the red button and you are good to go.
3. Panorama Photograph. It is now possible to change the directions of the panorama photograph. All you have to do is, click on the arrow icon in the middle of the screen on panorama mode.

Also Read: How to Take Panorama Photos with iPhone
4. Focus and Exposure. We can now select the focus point and adjust the exposure separately. Long tap on the area you wish to focus for locking the focus point and now tap on the sun symbol to change the exposure.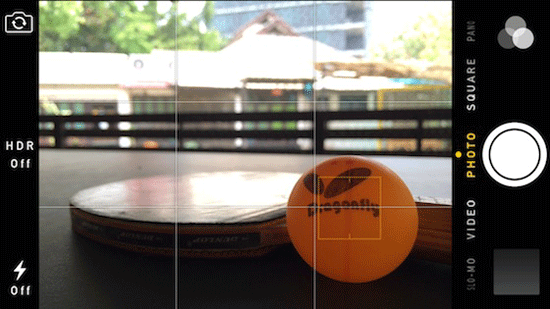 5. Wide Compatibility. Apple now allows third-party filters and editors like Afterlight, Camera+, Fragment etc. to be integrated with the pictures or videos captured on iPhone camera.
Related Article: Top-notch Video Editors for iPhone/iPad/iPod
6. InBurst Mode. When there is any movement or unpredictability inside your phone scene, that's what this burst mode can do. For example, it is pretty hard to catch the perfect moment of a child when he is playing, but with this inbuilt feature within iPhone camera, you can easily get the moment and save the precious memories.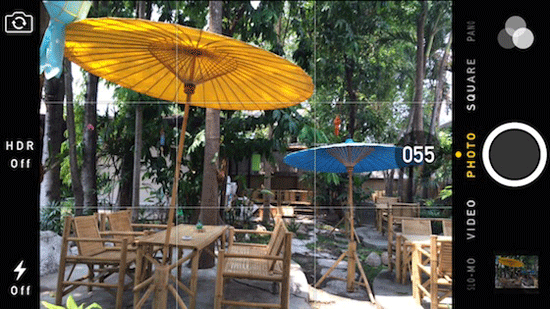 7. HDR Photos. HDR, as abbreviated from High Dynamic Range, is another great photography tool that's within the iPhone camera. This HDR feature usually help you more when in shooting landscape photography, which allows you to take photos with brighter colors throughout the frame and darker colors in the foreground.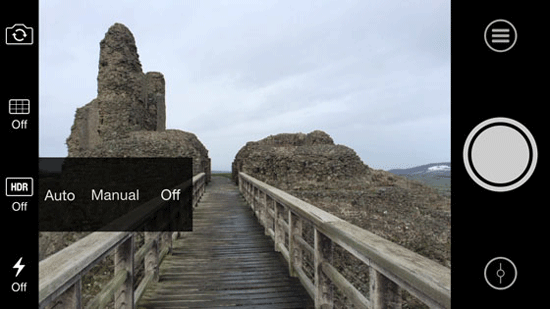 Related: How to Take HDR Photos with iPhone
Your iPhone 6S for instance, features live photos. So, you get to take in moments before and after taking the picture, all included within the picture itself. The splendid DSLR-like lens means that your memories remain as vivid as ever, and you can relive them whenever you want. The sheer brilliance that the iPhone camera is, there is always room for more to be explored. So get started and a happy photographing to you!
Related Articles:
Best Backup Software for iOS Devices