If you lose your iPad, iPod touch or iPhone or think it might get lost or stolen, the following steps might assist you to find the gadget and safeguard your info.
Part 1. How to Track An iPhone via Find My iPhone
Part 2. How to Find An iPhone via Google Timeline
Part 3. How to Look For An iPhone via Apple Watch
Part 4. How to Locate An iPhone via GPS Tracking Apps
Part 5. Try the Other Methods to Track An iPhone
Part 1. How to Track An iPhone via Find My iPhone
iCloud's Find My iPhone allows users to track their stolen, misplaced remotely, or stolen iDevice, whether an iPod touch, iPad, iPhone or Mac. The iDevice in question can be traced from any location as long as it is connected to the internet. Apart from Find My iPhone helps you locate your lost or stolen Apple device, it can also help you wipe the data on the stolen gadget remotely so that the gadget info does not get into the inappropriate hands.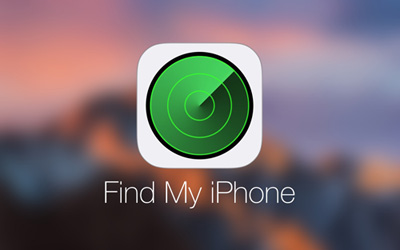 Here are the useful steps to follow when using Find My iPhone app to track your iPhone:
Step 1. Turning on Find My iPhone for your iPad or iPhone
1. Go to Settings on your device;
2. Click on Apple ID at the top;
3. Click on iCloud;
4. Click on Find My iPhone at the bottom of that interface;
5. Tap on the switch to turn it ON.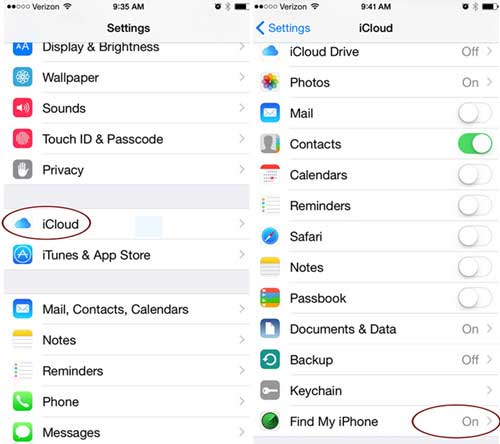 Step 2. After turning ON the Find My iPhone app, this is how to track an iPhone associated with your iCloud:
1. Start up the Find My iPhone app from an iPad, iPhone, or iPod Touch;
2. Use your iCloud ID to log in;
3. Click on the name of the iDevice that you would like to track;
4. Click on "Actions" at the bottom to see various options.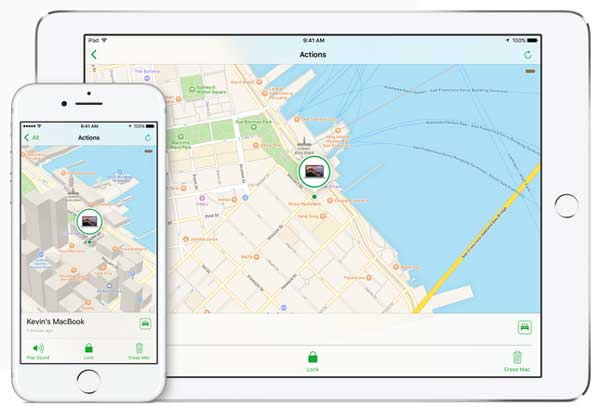 Here are the options that you will find:
* Play sound – this is the option that you need to use if you have misplaced your device in your house. The action plays an audible tone even if your iPhone is on silent or vibrate mode.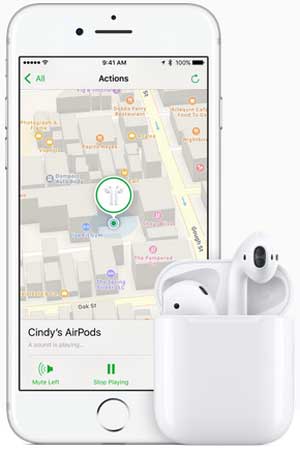 * Lost mode – you will be inquired to input a phone number that will show on the screen of your lost iPhone if you utilize this option. Users can then use this number to call if they come across the phone. An audible tone will also be played on the device to draw attention to the phone.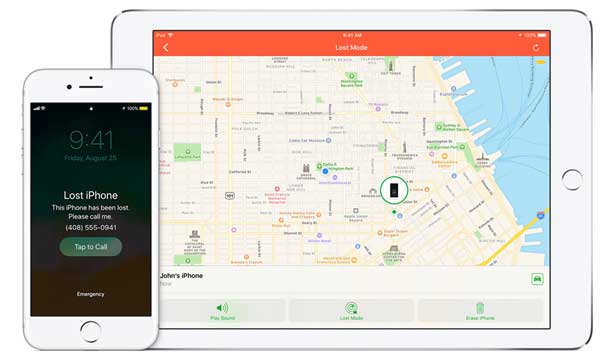 * Erase – this action allows you to wipe everything on the device to protect your data remotely. Use this action if you don't want a third-party to access your information on the phone.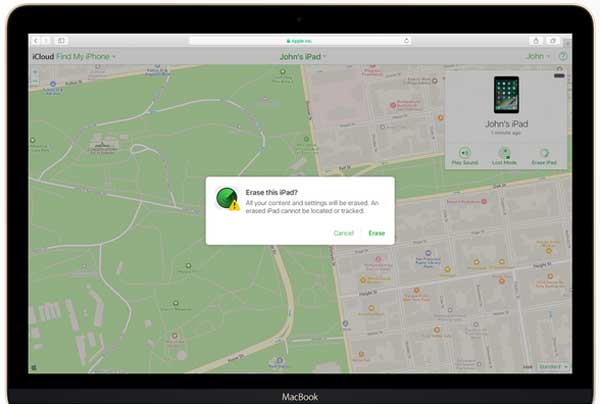 See how to add or remove a device from Find My iPhone here >>
Part 2. How to Find An iPhone via Google Timeline
1. Go to the Google Timeline website at https: //www.google.com/maps/timeline. Google Timeline shows all location collected from your iPhone to enable you to track its location. This method will only function if location reporting and history are turned ON in your iPhone.
2. At the top-left corner of the Google Timeline, tap the "Today" button. On the left sidebar, you will see a display of your iPhone's latest timeline.
3. You can get the last reported location of your iPhone by scrolling to the bottom of the timeline.
4. You can check whether the iPhone is lying still or moving by reviewing the timeline's location data. This will help identify whether your iPhone merely is misplaced, lost, or on the move.
5. Locate your iPhone by using the map shown on-screen. Google Maps utilizes GPS technique to determine the precise location of your iPhone.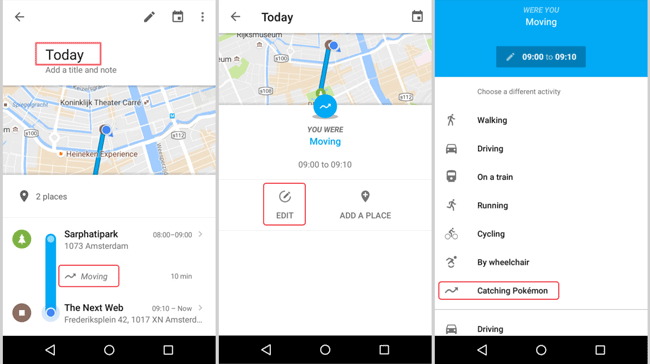 Part 3. How to Look For An iPhone via Apple Watch
Tracking a lost iPhone through Apple Watch is possible. The Apple Watch boasts a unique feature that enables you to ping and traces your shared iPhone after misplacing or losing it. With the Apple Watch, you are saved the hassles of rushing to iCloud.com and your Computer to trace the phone. Apple Watch is, in fact, a significantly simpler and straightforward Find function.
Here are the steps to follow when looking for your iPhone via Apple Watch:
1. Press and hold the Digital Crown button until you get back to the watch face.
2. Swipe up the face of your Apple Watch to bring up the glances menu.
3. Swipe right or left to access the settings glance menu.
4. Click on the ping button to trace your iPhone. The iPhone should output a high-pitched sound.
In some situations, the high-pitched sound is not sufficient to help you trace your device. You can consider tapping and holding the Find iPhone button on the Apple Watch as it initiates flashing on the iPhone LED's light.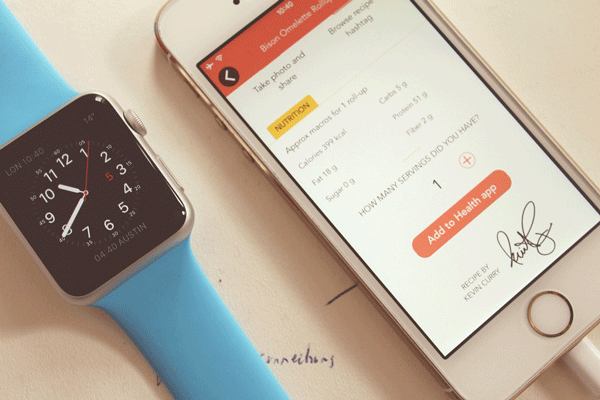 Part 4. How to Locate An iPhone via GPS Tracking Apps
There are several GPS applications that you can use to track your lost iPhone. The most common GPS app is Life360, and this is how you can track your iPhone by using this app:
1. Start up an internet browser and go to the official site for the GPS tracking app that you installed on your iPhone.
2. Login to the application's web-based platform using the credentials that you used when registering on the app for the first time.
3. Trace and locate your lost iPhone using the GPS tracking application by following the on-screen instructions. The GPS tracking apps provide users with extensive info regarding their iPhone's activity, including text messages that were sent, previous locations, phone calls made, and much more.
4. Get in touch with the application's developers for additional assistance and support to track your iPhone using the GPS app. You should remember that Apple does not support third-party GPS tracking apps.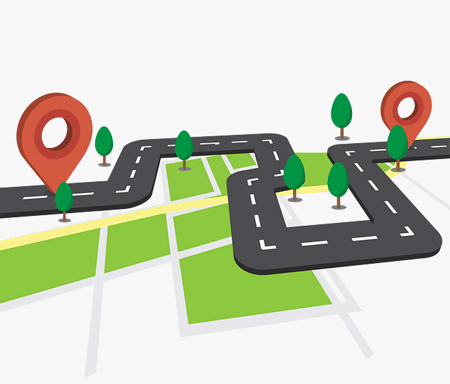 Part 5. Try the Other Methods to Track An iPhone
Aside from the strategies mentioned above, there are other ways you can track a lost iPhone. Here are the tips to consider:
1. Call your phone
Use your friend's phone or landline to call your missing iPhone. You may hear it ringing if it's around.
* Move from one room to another looking for the phone.
* Check hard-to-access places.
2. Use the social media platform
Let users know on Facebook, Twitter, and Snapchat that you lost your iPhone.
3. Check with the local government
Lost property stations and police stations in the area where you lost your iPhone may offer a positive solution. First, you should file a report if you are genuine that your iPhone was stolen. Secondly, you should give your iPhone's IMEI number to the law enforcement officials. This will assist in tracing your iPhone in case someone else buys it.
4. Try using the online missing phone's directory
The missing phones directory is a site that enables users to enter the IMEI number of their gadget. You can use the "MissingPhones.org" to check for lost phones.
5. If your phone is gone for good, contact your carrier
Contact your carrier as soon as possible if you believe that you will never get your iPhone back again. Some carriers allow their users to block service for a certain period in case they think they can retrieve the phone again in the near future. You should dispute any charges undergone if you think your iPhone was stolen.
* Kindly Remind *
Please remember to backup your iPhone/iPad frequently in case of unexpected phone lost or data lost. It is very important to keep your personal data safe and the Coolmuster iOS Assistant (Windows/Mac) comes here to meet your demands.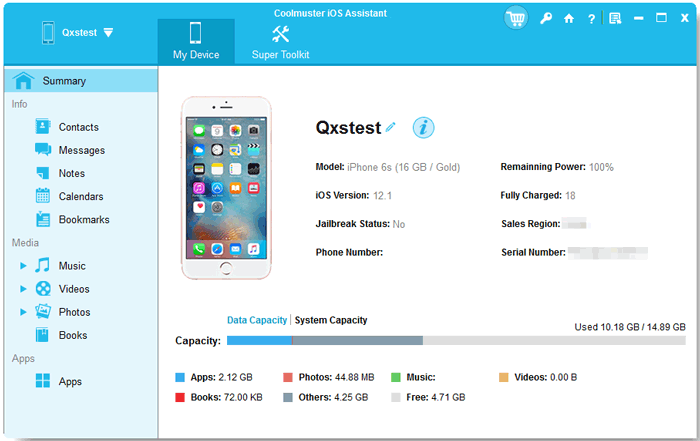 Related Articles:
WeChat Location Tracking on iPhone: All You Need to Know
Top iPhone Activity Trackers to Maintain Your Health
How to Backup Text Messages from iPhone to Computer (Windows PC or Mac)
Export/Transfer Contacts from iPhone to PC for Backup
iTunes Backup Restore: Back Up & Restore with/without iTunes