iPhone users greatly depend on their devices to stay in touch and record memories. Thanks to the iPhone's ever-evolving capabilities, users can now store large amounts of multimedia data, from photos and videos to music. This means that users must periodically create iPhone backups to make room for new files. Unluckily, sometimes, an iPhone won't back up data to iCloud, iTunes or a computer.
But it doesn't mean that we don't have any useful solutions. To solve this backup issues on an iPhone, we have found effective methods and concluded in this post. Now, go ahead and fix the problem.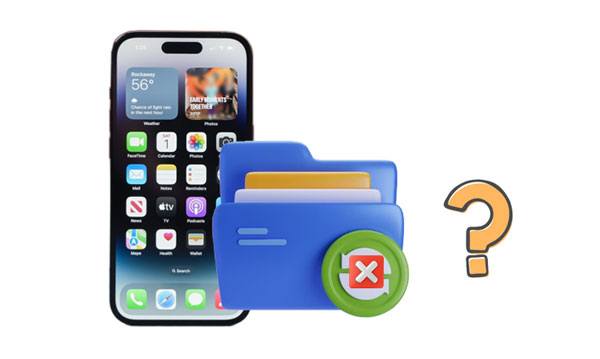 Part 1: Why Won't My iPhone Back Up?
If your iPhone doesn't back up data to iTunes, iCloud or a computer, there are multiple potential causes.
iPhone and iCloud storage is full. If the storage on iPhone and in iCloud is full, the backup won't be successful.
Poor network connection. A poor network connection can be a potential reason for the failure of a successful backup to iCloud.
iCloud is not working. The issue could be with iCloud itself. If the iCloud server is down, the backup will not be initiated.
iPhone isn't connected to Wi-Fi. Usually, iCloud backs up iPhone automatically when the iPhone is locked, connected to Wi-Fi, and charged. If iPhone isn't connected to Wi-Fi, backup will be impossible.
You are signed to a different iCloud account. If you are signed into an account other than the one associated with the device, the iPhone won't back up.
The connection is unstable. There could be an unstable connection between your iPhone and computer or a corrupted USB port.
iTunes is outdated. You're using an outdated version of iTunes; bugs may be causing your backup to fail.
Antivirus. Some antivirus programs can make connections with other devices from your computer difficult. That's why you must use anti-virus software that brings maximum protection but also allows smooth connections and communications.
The backup folder is damaged/corrupted. If iTunes alerts you that your iPhone cannot be backed up due to a lack of storage, even though there appears to be plenty available on the computer, it likely indicates an issue with the backup folder. This can occur if the iTunes backup folder is damaged or corrupted somehow.
With that, let's head to solutions to resolve the problem.
Part 2: What to Do If My iPhone Won't Back Up to iCloud/iTunes/Computer?
Your iPhone won't back up to iCloud, iTunes, or a computer? Then what danger will you probably encounter? Lose your important data. Thus, you need to address the backup hiccup swiftly.
1. Ensure iPhone is Connected to the Wi-Fi
iCloud backup is known to work on Wi-Fi due to the number of files that can be stored in a single backup. Even if your phone has unlimited data, it's generally slower than Wi-Fi, meaning the backup could take days. Here is how to connect your iPhone to Wi-Fi:
Step 1: On iPhone, click on the Settings app to open it. Then find the "Wi-Fi" option at the top and tap on it.
Step 2: Click on the Wi-Fi you would want to connect your iPhone to.
Step 3: Enter the Wi-Fi password if asked and click "Join" at the top right side of the screen.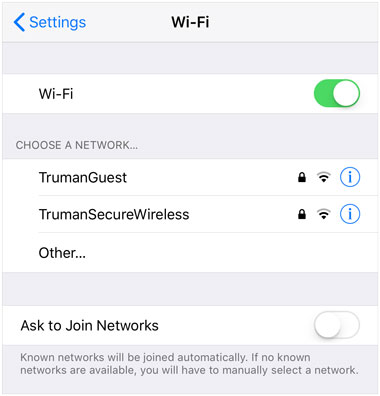 After connecting your iPhone to Wi-Fi, try backing up your data to iCloud by opening the Settings page on your phone. Click on your name at the upper part of the screen. Then click on "iCloud" and "iCloud Backup". Now click "Back Up Now" and check if it backs up files successfully.
See more: SMS Backup and Restore for iPhone (Best SMS Backup Apps)
2. Check iCloud Storage
If your iCloud backups fail, it could be because you don't have enough free storage space in the cloud. To figure out how much storage is left, here's what to do:
Step 1: Open the Settings app on your iPhone and click on your profile at the top.
Step 2: Click "iCloud". At the top of the menu, you will see the status of iCloud storage.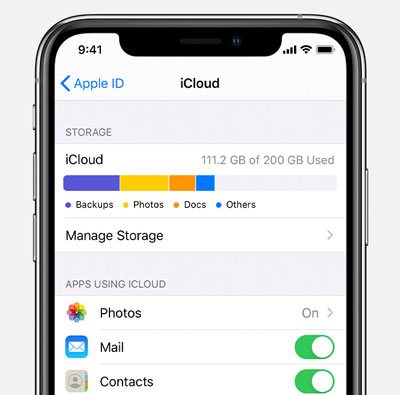 To manage the storage in iCloud, click on "Manage Storage". You can manage specific app storage or upgrade your plan by tapping "Upgrade". After confirming that you have plenty of iCloud storage, try to back up your iPhone again.
3. Ensure iCloud Backup Is Enabled
This may seem an obvious thing. But, with all the adjustable settings on iPhones, enabling or disabling a feature is easier without even realizing it. Fortunately, this dilemma has an effortless fix. To ensure your iPhone automatically backs up to iCloud, verify that the backup setting option has been enabled on your device. Here is how to switch on the iCloud backups option on iPhone:
Step 1: Open the "Settings" menu on your iPhone, click on your name, and scroll down to tap "iCloud".
Step 2: Click "Backup" and make sure that you have activated iCloud Backup. The slider should be green if it's active. If it's "Off", it will show grey; just click on it to "On". Once you have done this, the "Back Up Now" will turn blue, signifying it is active.
Step 3: Click on the "Back up Now" link. If it is greyed out, double-check your Wi-Fi connection.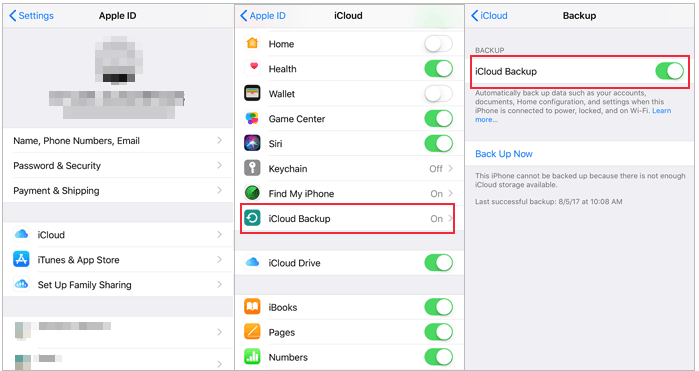 Guess you need: How can you fix the iPod not syncing with iTunes issue? Follow this guide, and work it out immediately.
4. Log Out and In Your Account
My iPhone won't back up even though I have space. Well, you can try signing out and into your account. When your iPhone won't back up to iCloud, one potential solution is to log out of your iCloud account and log in again on your iPhone. This will most likely address any verification issues that might have prevented the backup from completing successfully. Here is how:
Step 1: Go to "Settings" on your iPhone to sign out of your Apple ID.
Step 2: Choose "[your name]" from the top of the screen and scroll until you reach the "Sign Out" option.
Step 3: Enter your password, then tap "Turn Off". If there are any iCloud data that you'd like to keep saved on your iPhone, select them before tapping "Sign Out". Confirm the process by clicking "Sign Out" again.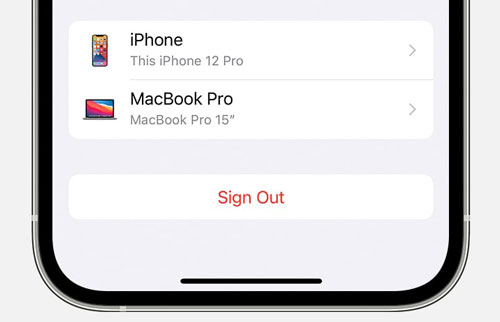 Remember, when you log out of iCloud on your iPhone, any file kept in your iCloud will be removed from the iPhone but still in iCloud. So, before signing out, you will be asked to keep a copy of these files on the iPhone.
Signing out of iCloud means that your device is only removed from Apple's servers, blocking the sharing and updating of data between your phone and their servers. All the data preserved in iCloud will remain safe and secure, and iCloud will continue to sync across other devices linked to that same iCloud account.
5. Reset Settings
Still having difficulty backing up iPhone data to iCloud? Why not try resetting the settings? This process does not delete your data or content from your device. It will only erase system settings such as accessibility settings, Wi-Fi passwords, and more. Doing this might help clear up any settings interfering with the backups in iCloud. So, give it a go by following these steps:
Step 1: Open "Settings" on your iPhone. Head to "General" > "Transfer Or Reset iPhone".
Step 2: Look for "Reset" and select the option of "Reset All Settings". Confirm to proceed with this action. Once your device has restarted, carry out an iCloud backup once again.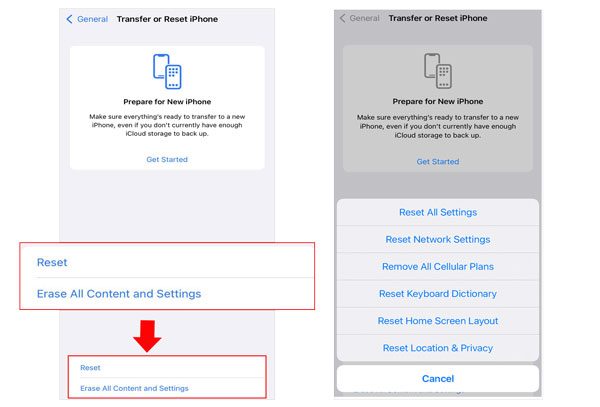 Learn more: Fast Fix iPhone Won't Restore Problem in 6 Ways
6. Back Up Your iPhone Manually
Try the manual backing up your files to iCloud and see if the iPhone will back up successfully. To ensure a successful manual backup of your iPhone, ensure it is connected to Wi-Fi and has at least 50% battery. After that, just follow the easy steps we have outlined below:
Step 1: Open the "Settings" page and click on your Apple ID. Choose "iCloud", then scroll down to "iCloud Backup".
Step 2: Switch on the "iCloud Backup" option, press "Back Up Now", and wait until the process completes.
7. Restart iPhone
Restarting an iPhone can help resolve any settings or updates that may be stuck and prevent the iPhone from backing up. This might be the answer to this problem. Restarting an iPhone is a simple process requiring no technical knowledge. Here is how:
Step 1: Press and hold the "Power" and "Volume" buttons until a slider appears on-screen.
Step 2: Slide it to turn off your device; after a while, hold the "Power" button again to power it on.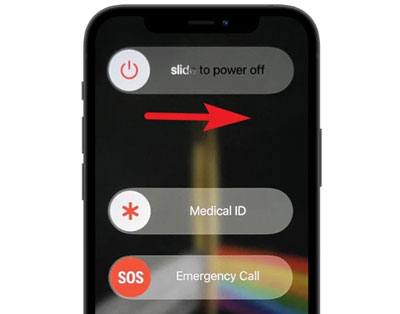 After you've done this, try to back up your iPhone and check if the issue regarding backing up has been solved.
8. Update iPhone to Latest Version
If a system glitch or bug causes your problem, upgrading your iPhone to the latest iOS version is the most likely solution. Software updates typically boast dedicated fix patches to eradicate bugs preventing certain features or functions from working efficiently.
To ensure your iPhone remains up-to-date, navigate to "Settings", click on "General", and choose the "Software Update" menu on your device. Doing so will allow you access to the newest iOS updates for download.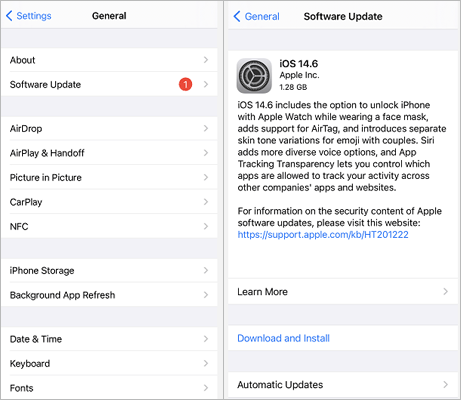 9. Check iCloud Backup Status
Although you may be convinced that the issue is your fault, it's possible that Apple's iCloud Backup System is just temporarily offline. To find out if iCloud Backup is available, look to the Apple System Support page. If you see it "Unavailable", return it later and check if it's available. There's always a chance that iCloud Backup will be up and running again soon.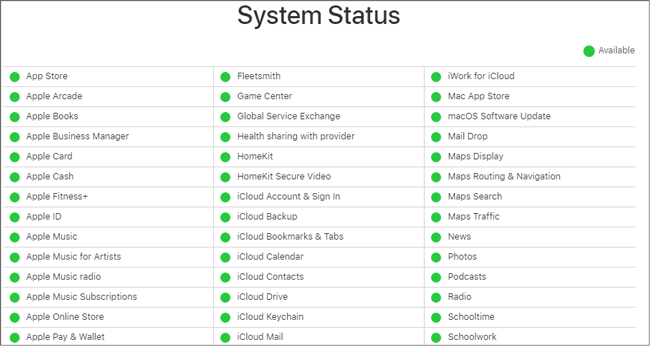 10. Reboot Computer
If your iPhone won't back up to iTunes on the same computer, cable, and phone, you've used before and had successful backups. A software issue might be the reason for that. You know that it has been successful in the past but is failing now. Try rebooting your devices.
Restarting both devices is the simplest and most efficient way to address a software issue that may hinder or prevent backups.
Before restarting your PC, close all open files and folders carefully. That way, no important data will be lost in the restart process. To get going, navigate to the "Start" menu and select "Power" > "Restart".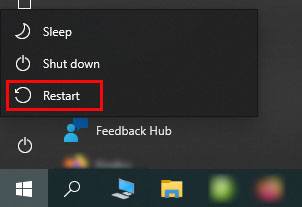 Maybe you like: iPad Won't Slide to Unlock? Here are the Fixes
11. Try Using A Different USB Port
It isn't uncommon to experience difficulty with your PC's USB ports and find them not functioning as they should. To ascertain that the issue doesn't lie with the USB port, we recommend you switch ports and plug in your cable into a different one. To determine if this procedure works, try backing up again. Alternatively, there could be another effective strategy that you can use as well.
12. Update Your Computer and iTunes
"My iPhone won't back up even though I have space. How can I solve it?" If you are in this case, ensure your devices and iTunes are operating on newer versions.
Upgrade iTunes on PC:
Open iTunes, go to "Help", and choose "Check for Updates". A prompt will appear indicating whether you have the latest version or not. Follow its directions, and you'll be directed to the update page.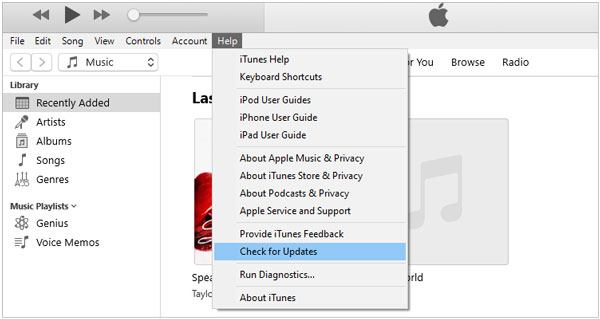 Upgrade Windows:
This is also important. If your iPhone won't back up to a computer, it could be due to an outdated software version, which may cause compatibility issues. To check if you need to update the software on your Windows machine, head over to the "Start" menu > "Settings" > "Update & Security" > "Windows Update" > "Check for updates" and install any available updates. This might help resolve the issue.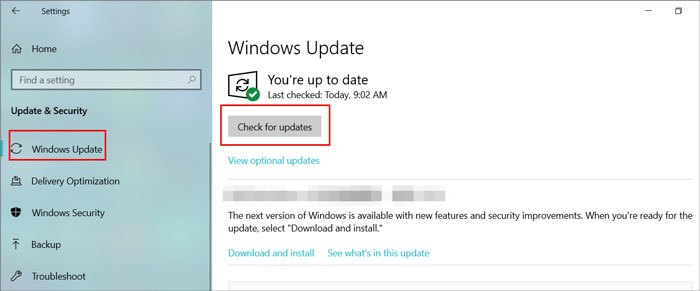 13. Check for Any Issues with the PC's Security Software
Constantly, we are advised to use an antivirus program on computers to protect our data. Nonetheless, the settings of these programs may restrict connection and prevent backing up processes. To determine if it's your security software creating these troubles, check if the iPhone is authorized from the help menu and adjust the settings accordingly. Furthermore, you can temporarily turn off your security software while backing up data.
14. Check for Storage Space on Computer
An iPhone can store a substantial amount of data, so it shouldn't be a surprise that backing up all this information can take up quite a bit of your computer's disk space. Suppose you receive an error when attempting to back up your iPhone, claiming there isn't enough room on the hard drive. In that case, this indicates there simply isn't enough storage capacity for the full backup.
Free up some storage by erasing old files from your computer. To do this quickly and easily, delete older iPhone backups using iTunes.
Step 1: Navigate to the "Edit" menu and select "Preferences". A dialogue box will appear, prompting you to choose the "Devices" tab.
Step 2: From here, pick an outdated backup and hit "Delete Backup". If there are many backups stored on your device, you can delete many of them.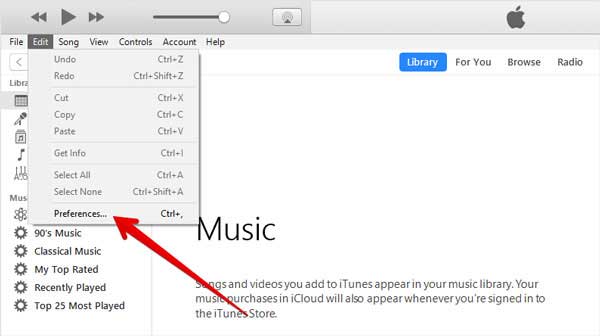 15. Check for iTunes Issues
With iTunes, you can rest assured that your iPhone data will be backed up incrementally. However, if you have an old backup on the computer, it may interfere with the process. To guarantee compatibility and smooth operation of the task at hand, check or uncheck "Encrypt this backup" before proceeding.
Part 3: Alternative Way to Back Up iPhone to Computer
Are you at your wit's end trying to troubleshoot why your iPhone won't back up to iCloud? Coolmuster iOS Assistant is a convenient and easy way to facilitate data backup from your iPhone to your computer.
You can easily export iPhone contacts to your computer in CSV, XML, or VCF formats. Also, it allows you to edit contact information and add/delete contacts and contact groups without difficulty. Additionally, it allows for transferring text messages, notes, calendars, bookmarks, and more text content from an iPhone to a computer.
What's more, this software can back up iPhone videos, photos, and music to your PC or Mac at a time. You can selectively back up your iOS files by checking, and it will not change your media file formats or quality.
Why Coolmuster iOS Assistant stands out:
* Back up and restore your iOS device with one click.
* Allow you to preview your files before transferring them.
* Help you import your contacts, books, bookmarks, and more from your computer to your iOS device.
* Support most generations of iOSes, including iOS 16.
Download the iOS Assistant program on your PC or Mac.
Here's how to back up iPhone to a computer:
01Depending on your computer, you may download this software's Windows or Mac version. Install, then launch the program and connect your iPhone device to your PC with a USB cable.
02When the software detects the iPhone, all files will be shown in categories on the interface. To preview a particular file type, simply navigate to one of the tabs indicated by file type.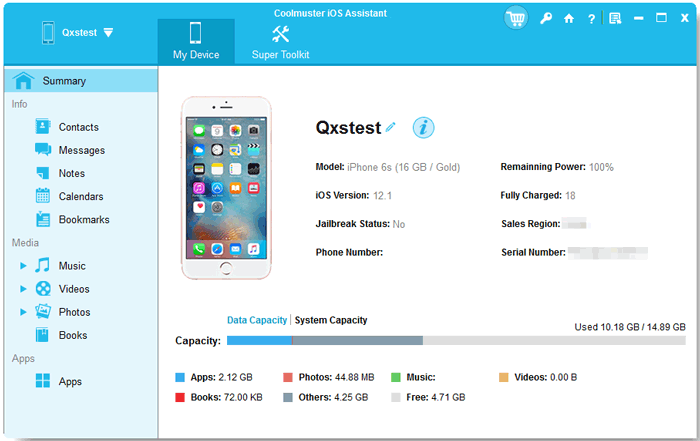 03Choose the files you want on the interface, and hit the "Export" button at the top. Then it will save the selected files to your computer.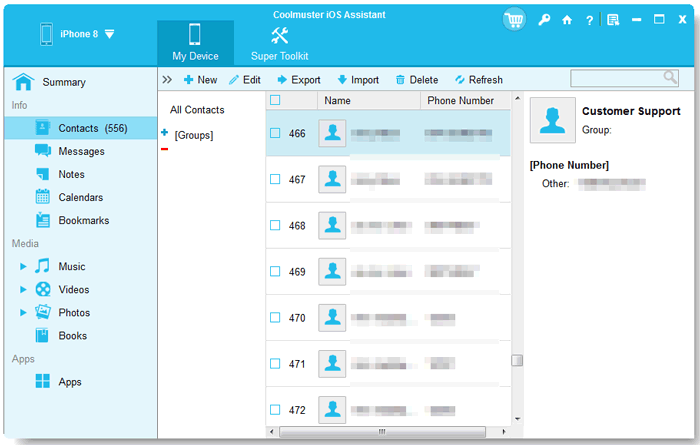 Conclusion
We hope this article has helped you troubleshoot the "iPhone won't back up" problem. Whether it's due to security software, lack of storage space on the computer, or iTunes issues, there are several easy solutions that can help get your data backed up and saved. Alternatively, you can use Coolmuster iOS Assistant to back up your iPhone on the computer without trouble.
Related Articles:
How to Sync Videos to iPhone [Keep Original Formats and Quality]
How to Fix iPhone Won't Connect to Mac? (Most Comprehensive)
How to Fix the iPad Won't Update Software Issue Easily?
[Solved] iPhone Messages Disappeared But Still Taking up Space
How to Transfer Music from iPhone to iPad [All 6 Ways]
How to Transfer from HTC to iPhone Effortlessly (7 Effective Ways)