Is your iPad not backing up to iCloud or iTunes? You're not alone. There have been plenty of similar inquiries from other users lately. Even though Apple has tried to ensure users will have a smooth time managing their files with various backup methods, it can still get confusing. If this is an issue you are currently facing, don't worry. In this post, we will introduce the potential causes of iPad not backing up and provide solutions that will help fix it.
Part 1. Why Can't I Back Up My iPad?
Backing up your iPad is a better way of ensuring that your data and settings will be safe. By doing a regular data backup of iPad to iCloud or iTunes, you are sure that even if something happens to your device, all of the content, such as app information, messages, photos, and videos, will remain intact where you backed it up.
If your iPad is set to back up to the cloud at a specific time automatically, but you suddenly get a notification: 'iPad backup failed.' Honestly, it can be worrisome. So, you may be asking yourself, "why won't my iPad backup" to iCloud or iTunes?. The cause could be your internet connection, iCloud/iTunes, or problems on your device. Here are the possible reasons why iPad won't backup:
Poor network: Before you can back up your iPad to iCloud or iTunes, you need a good internet connection to enable the files to be uploaded.
No Apple ID synchronization: Your Apple ID should be the same as what is used on your iPad. If you are using a different one, it could be the cause of your backup failure.
iCloud storage is full: To guarantee your data is securely backed up, you must have adequate storage in iCloud. If necessary, subscribe to iCloud storage for more space for all your files (Fixes for not enough iCloud storage).
Outdated iTunes version: To use iTunes to back up your iPad, you must have the latest version installed. Older versions might not be compatible with your iPad model, so check for updates before attempting the backup process.
Corrupted data: Some files on your iPad may be corrupted due to malware or viruses, causing a backup failure.
You had hard reset the iPad: Hard resetting your iPad may have dire consequences, including potentially wiping out all the memories from applications or even removing the Apple ID that was signed into iCloud, making it unable to conduct the backup.
You may like:
Top 10 iPad Backup Software | Full Reviews with Pros and Cons
How to Transfer Photos, Movies and Music from iPad Air to Computer
Part 2. iPad Not Backing Up to iCloud - Fixes
As you know, iCloud offers users a free 5 GB of iCloud storage to store their data in the cloud. However, sometimes you may find your iPad not backing up the files to iCloud as expected. In that case, use these fixes to solve the problem:
Fix 1. Enable iCloud backup on your iPad
Your iPad may fail to back up to iCloud because the iCloud Backup option isn't enabled. For any backup to occur on an iOS, the iCloud Backup feature must always be activated. This means you authorize your device to conduct the backup procedure to your iCloud. To enable iCloud backup, here are the steps:
Step 1. Navigate to Settings on your iPad and click on "iCloud."
Step 2. Then click the "Backup" option and head to "iCloud Backup."
Step 3. Toggle the "iCloud Backup" on by sliding the slider next to it. It should show green.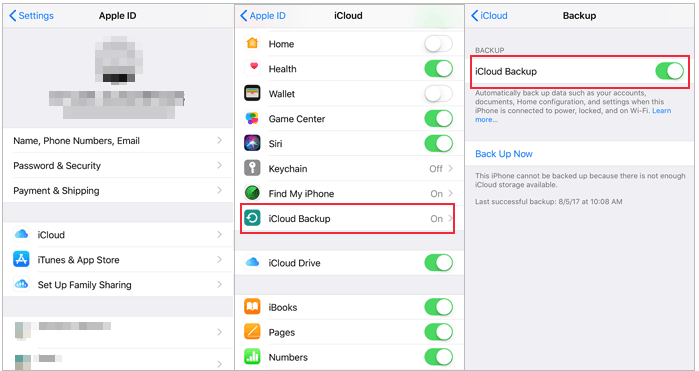 When you do that, you will easily create a backup of every single file on your iPad to iCloud. The automatic backup is a lifesaver for those who forget to back up their data.
Fix 2. Ensure you have more storage in iCloud
Another thing to do is check if you have sufficient storage in iCloud. Storage space plays a pivotal role on our devices; the same applies to iCloud. If you don't have enough space on your phone, it will not receive any files. So, you should check the remaining storage in iCloud to back up your iPad data. You can do that through the Settings application:
Step 1. To check how much iCloud storage you have left, open the "Settings" app on your iPad.
Step 2. After that, navigate to "[your name]" and select "iCloud." There you will be able to see the storage left in iCloud.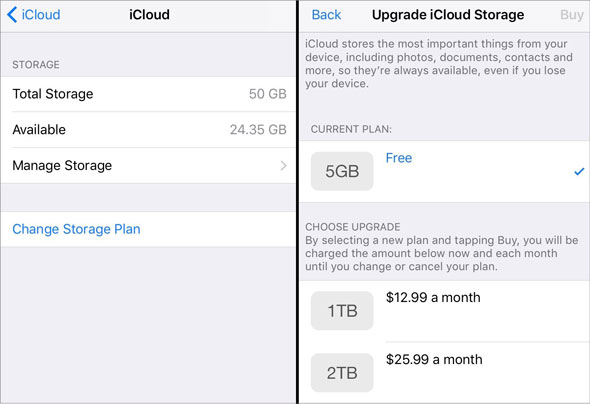 Step 3. Hit the "Backups" tab, and select the iPad you wish to back up. Check the "Next backup size" in this location.
If the size of your next iCloud backup is larger than the available free space, it could be the reason for the iPad not backing up. The solution is to get more storage in iCloud to back up successfully. You can do that by deleting some of your past backups, reducing iCloud Photos size, removing some apps from the backup list, or purchasing more space.
Fix 3. Connect to a stable WiFi network
Do you have a stable network? If your WiFi network is weak and unstable, you will likely face issues when doing a backup. For an iPad to back up to iCloud successfully, it must be connected to a strong and stable internet connection.
You can quickly activate your device's WiFi feature from the Control Center or Settings. When there, choose "WiFi." If you experience any issues backing up, please ensure your device is linked to a reliable WiFi network before attempting again.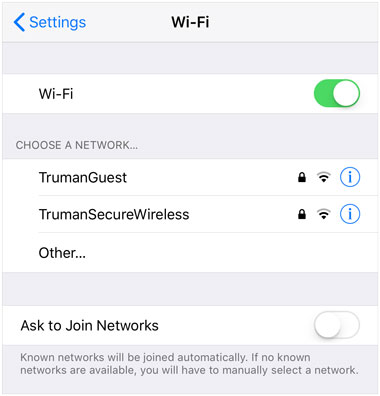 Fix 4. Update iPad Version
To guarantee a successful backup, upgrade your iPad to the newest version of iPadOS. Usually, Apple updates the operating system of its products periodically. Each new version comes with improvements and fixes that improve the iPad to ensure it operates efficiently. It is easier to update your device's version through the settings. Here's how to update the iPad version:
Step 1. Open the Settings app located on your iPad.
Step 2. Select "General" and then tap "Software Update" to continue.
Step 3. If a new version of iPadOS is out, click "Download and install" to upgrade your device.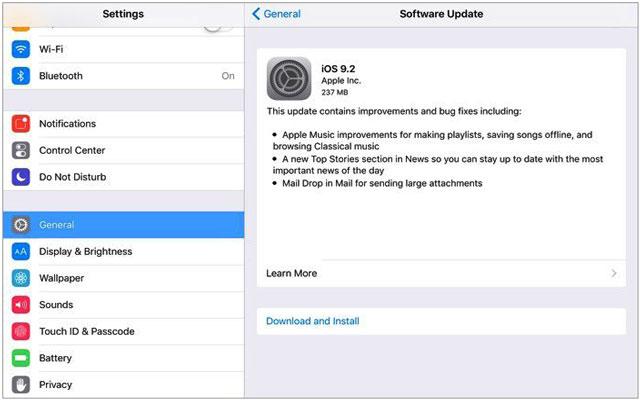 Fix 5. Reset iCloud Account
If the prior solutions fail to resolve your issue with backing up iPad data to iCloud, you can try resetting it. Simply go to Settings and scroll down until you reach the iCloud sign-out option, select that, and confirm your choice.
Wait a few moments before logging back in using your Apple ID credentials to complete the reset process. (How to Restore from iCloud Backup without Reset?)
Fix 6. Reset the Network Settings
This solution might be just what you need for any problems related to your iPad's network connection. Resetting network settings can fix iPad not backing up to the iCloud issue. To do that:
Step 1. Open the settings page on your iPad and click on "General."
Step 2. Proceed to "Reset," which will help reset the device's network settings.
Step 3. Click on "Reset Network Settings," then enter your passcode to confirm the action.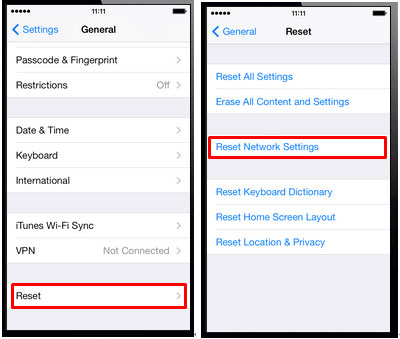 Wait for a few moments as your iPad restarts with defaulted networking specifications.
Fix 7. Check Apple System Status
When Apple servers are down, your iPad won't be able to back up to iCloud. To check for any downtime on the server side, visit the Apple System Status page and check if it's green. If not, you'll need to wait until Apple resolves the issue before backing up your device again with iCloud.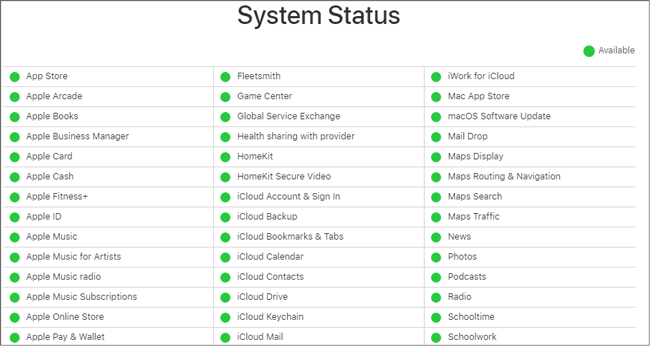 Fix 8. Sign out of the Apple account and then in again
If your iPad is not backing up to iCloud, the account may not be properly linked. To solve this issue, try resetting your account and see if that helps.
Launch the Settings app and tap on your name to sign out of your Apple account. Scroll down to find the "Sign Out" option, enter your Apple ID and passcode when prompted, then wait a few moments before signing in again.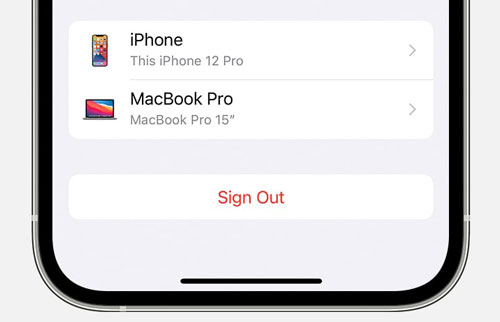 Fix 9. Restart iPad
If you're facing issues with your iPad not backing up to iCloud, a restart may be the answer. This simple step can help clear any errors and get things running again. Rebooting your phone shuts down all running applications and processes, then reloads the system files. A restart doesn't come with the risk of losing any data, but a hard or factory reset will erase all data.
To restart an iPad, press the Wake or Sleep button for some time and release it when you see the Power off slider. Slide the on-screen slider to the right to turn off the iPad. Then hold the button again to switch it on.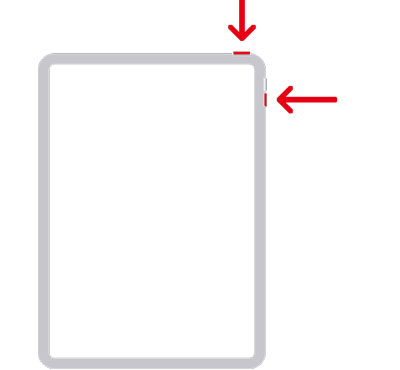 See more:
How to Backup iPhone to iPad without Data Loss
Top 8 Ways on How to Transfer Files from PC to iPad (Step-by-step)
Part 3. iPad Won't Back Up to iTunes - Fixes
iTunes is an essential resource that allows users to purchase and organize music, movies, and other content. Furthermore, it will enable users to back up their iPads so that they can quickly restore data in case of a problem or an iOS update.
Unfortunately, you may encounter an issue while backing up your iPad. You could receive a message such as "iPad couldn't backup" or "iPad won't backup to iTunes," among others. To resolve the issue of your iPad not backing up, we recommend these potential solutions:
Fix 1. Reboot the iPad and Computer
If your iPad isn't backing up, the quickest solution is to restart it. Press and hold down the Power (wake/sleep) button until a slider appears on the screen. Swipe to switch off your device. Wait for a few seconds and press the same button again to Power on your iPad.
Similarly, you should reboot your machine. It could also be the reason you are getting backup issues. To restart your Windows PC, click on the "Start" menu and choose the "Power" button, then select "Restart."
Fix 2. Update iTunes
Sometimes, your backup may fail because of compatibility issues. So, ensure iTunes is up to date by going to the "Menu" then to the "Help" tab on iTunes and clicking "Check for Updates." Doing so will help you check if there is a latest update and initiate a step-by-step guide to update iTunes.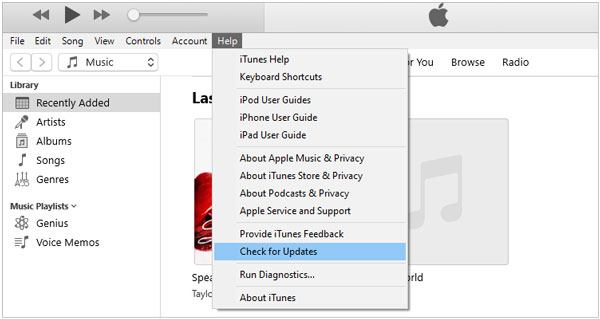 Fix 3. Update the USB driver
Also, test your lighting cable to determine if you can start a backup. If your PC's USB ports aren't working, try using another PC and see whether that resolves the problem.
You'll need the Apple Mobile Device USB driver to connect your iPhone to a computer. Start by right-clicking the "Start" button on your desktop and selecting "Device Manager." Expand the section for Portable Devices, then right-click on your device's name and tap update driver. Next, choose "Search automatically for updated driver software" before restarting iTunes and attempting to reconnect with your iPad again.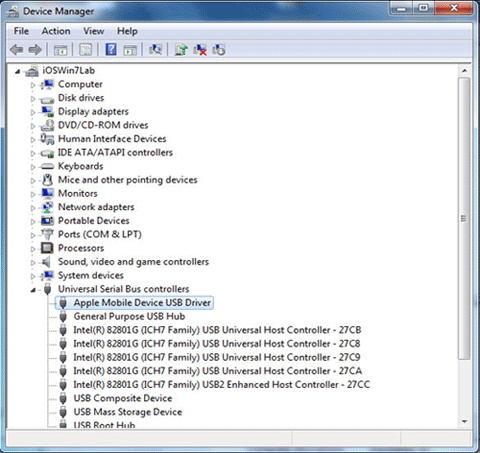 Fix 4. Delete existing backup
If the solutions above don't work, a conflict with your existing iTunes backup may be causing the iPad won't backup issues. Consider deleting these files to see if the issue will be fixed.
Open iTunes and navigate to "Menu" and "Edit." Proceed to "Preferences." Then head to the "Devices" section and easily erase any previously saved backups.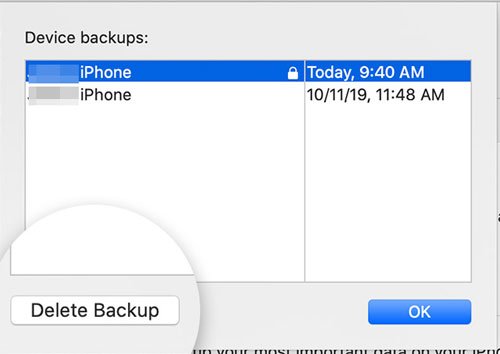 Fix 5. Update iPad
If you haven't updated your iPad for some time now, there is a possibility of encountering an iPad won't backup issue. You can easily fix this problem by heading over to "Settings" and "General," clicking on "Software Update," and checking the version available. Tap on "Download and Install" to initiate the updating process. It's that simple.
Part 4. Back Up iPad to Computer in 1 Click - 100% Success
When it comes to backing up your iPad, using iCloud or iTunes can be tiresome. For this reason, we introduce you to Coolmuster iOS Assistant, the ultimate solution for all your iPad backup needs. With one simple click, you can not only back up everything on your iPhone/iPad/iPod but also have full control over what should and shouldn't be saved.
Your media files, documents, and notes are just some things that iOS Assistant will secure to your computer's drive, which can then easily be restored onto any other device.
Why Use Coolmuster iOS Assistant?
Back up iPad/iPhone/iPod data like text messages, contacts, notes, calendars, and more to the computer in 1 click.
Copy data like calendars, contacts, bookmarks, and iTunes backup from a computer to an iPad/iPhone/iPod.
Create iTunes backup data for iPad; no data overwritten.
Lets you add/edit/manage/edit iPad data.
Compatible with all iOS devices, including iPad Pro/Air/4/mini/2, iPhone 14/13/12/11/X/8/7, iPod touch 8/7/6/5/4/3/2.
Guide on how to back up iPad to PC or Mac with iOS Assistant:
01 Install the program on the computer, and connect the iPad to the computer with a lightning cable. Select "Trust" on your iPad screen and follow the prompts until the program recognizes it. When complete, you will be directed to its main user interface.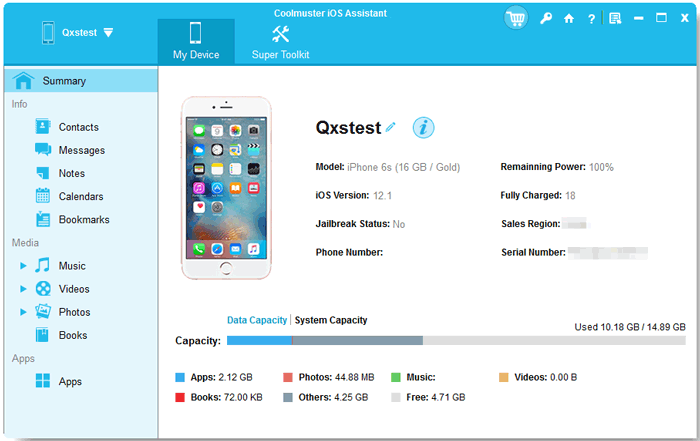 02 Head to the "Super Toolkit" section, click "iTunes Backup & Restore," and select your iPad from the menu. Select a place to back up your files on the computer to keep the backup files.
You may also select iTunes backup location, or click "Browse" to customize the storage destination of your files.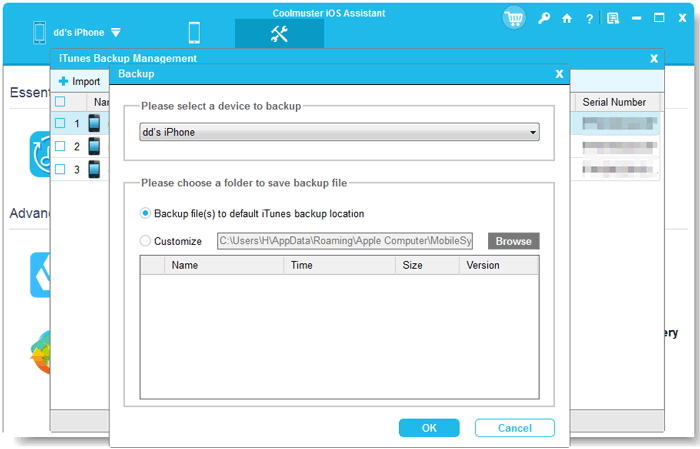 Tips: If you wish to backup specific iPad files to the computer, choose the file type on the left panel, select all the files, and hit "Export."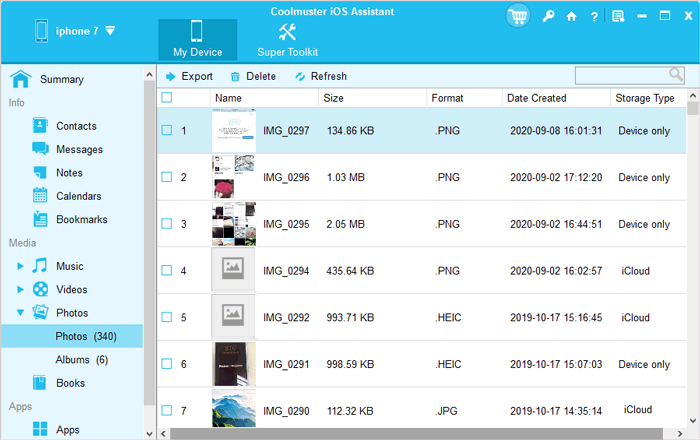 Conclusion
Why can't I backup my iPad? This article has highlighted causes and fixes to resolve iPad not backing up. iTunes or iCloud may not always be the best solution for backing up your iPad. With many issues arising, such as an iPad not backing up, it will be wise to backup iPad using Coolmuster iOS Assistant. It lets you quickly and easily back up all your iPad data to your computer in just a few clicks. It's efficient, secure, and reliable, and most importantly, it will save you time.
Related Articles:
How to Transfer Calendars from iPad/iPod to Computer?
How to Transfer Voice Memos from iPad to Computer?
How to Transfer Photos from iPhone to iPad [5 Easy Ways]
How to Transfer iPad Safari Bookmarks to PC/Mac
Full Guide on How to Transfer WeChat History to New Phone