Have you forgotten your phone's password? Don't worry, as this is normal and almost all iPad users have once in their lives forgotten the screen's password. To crack your locked iPad, you are required to reset it to factory settings which delete all data in your iPad.
But, this is not something to worry about because, with a good backup, it becomes easy for you to recover these files after resetting. So, how to factory reset the iPad without passcode? Follow this post closely to learn solutions.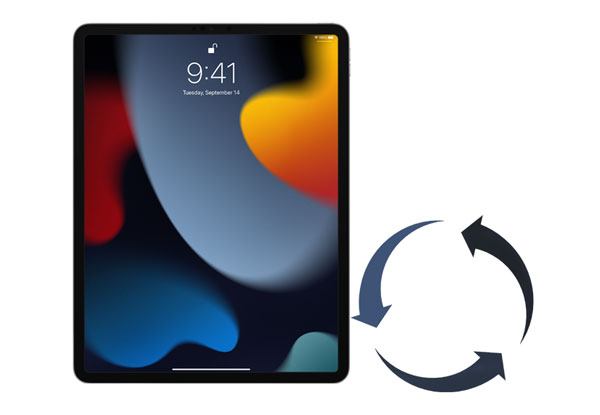 Part 1: Can I Reset My iPad Without a Password?
Although there are many situations where you would want to reset an iPad, one of the main reasons could be that you cannot remember the passcode, and there is nothing else you can do but reset the device to bypass the lock.
By restoring your device to factory settings, you will delete all your settings and data, including the screen lock password. Afterward, you will be able to set it up again and set a new password.
Part 2: How to Reset iPad without Passcode
Dealing with many passcodes every day can be quite overwhelming. Completely forgetting what lock screen password or Apple ID you used on your iPad might be a big issue. However, you don't need to panic because, in this section, you will learn solutions to reset your device without a password.
Learn more: Fast Delete iCloud Account without Password (iOS 16 Supported)
Solution 1. Use Find My iPad
Apple devices come with an in-built feature known as Find My iPhone, which helps you to locate your iPhone or iPad in case it gets lost. This feature also helps you to perform other changes on your device. For instance, you can use Find My iPhone to factory reset your iPad. In addition, this method allows you to reset your device without a password remotely. Follow the steps below to reset your iPad without a password:
Step 1: Visit the iCloud website and go to the Find My iPad part.
Step 2: Tap All Devices and then choose the device that you want to reset.
Step 3: You will see several options associated with your iPad. Tap Erase iPad. This will factory reset your iPad without a password.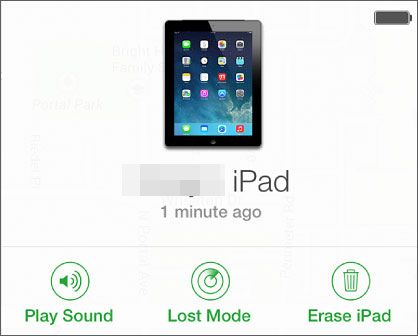 See more: Want to erase your iPhone without passcode? This is a step-by-step guide that you can utilize.
Solution 2. Use iTunes
iTunes from Apple is a program that plays the role of a phone management utility, media library, media player, and client application for the iTunes store. You can use iTunes to reset your iPad without your password. If you use iTunes regularly, then you may already be aware of its various uses.
Apart from playing your favorite music, you can also use iTunes to back up and restore your device. In this method, you need to put the iPad in recovery mode and then connect it to the iTunes app. Follow the steps below to reset your iPad using iTunes.
Step 1: Make sure your iTunes version is updated. Open iTunes and connect your USB cable to the iPad (leave the other terminal unplugged).
Step 2: Hold the Home key of the iPad and link it to the computer. Keep holding the Home button as you connect the iPad to the Mac or PC. An iTunes logo will soon appear on your screen.
Step 3: After you have connected your iPad, iTunes will recognize it automatically. Click the Restore iPad option to reset the device.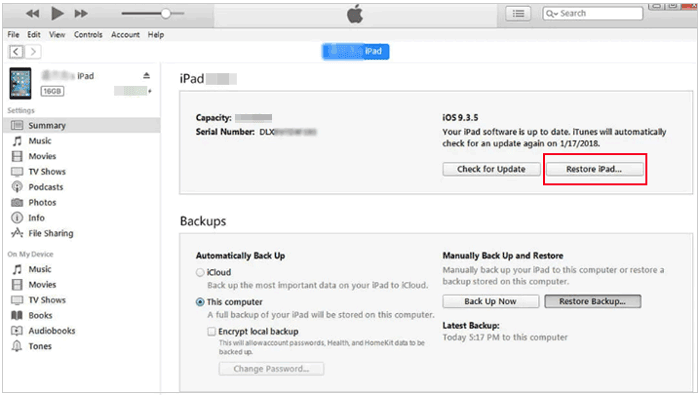 You might also like:
4 Methods to Remove Apple ID from iPad without password (Easy & Quick)
Top 7 Ways to Mirror iPhone to iPad Easily [Latest Tutorial]
Solution 3. Use iOS Unlock [Simplest]
You can also reset your iPad device through reliable and safe software like iOS Screen Unlock. The app has an interface that is user-friendly with plenty of features to help you reset your locked iPad smoothly. Of course, it also enables you to get into a locked iPhone without passcode or Face ID.
This software allows you to reset an iOS device even if you can't remember your Apple ID or password. Furthermore, it supports different types of screen locks, such as passcode, fingerprint, and Face ID. You can also remove your screen time passcode if you forget it.
What iOS Screen Unlock iOS can do:
* Remove four types of screen locks.
* Bypass an Apple ID and iCloud lock.
* Support almost all iOS devices, like iPad Pro, iPad Air 2/1, iPad mini, iPhone 14 Pro/14/13 Pro/13/12 Pro/12/11/XS/XR, etc.
* Require no technical knowledge.
Download this iOS unlocking software below.
To reset your locked iPad with iOS Unlock, follow the steps below:
01Install iOS Unlock
Launch the software on a PC and click Screen Unlock from the tools menu. Then connect the iPad to the PC with a USB cable. On the software program, select Unlock iOS Screen.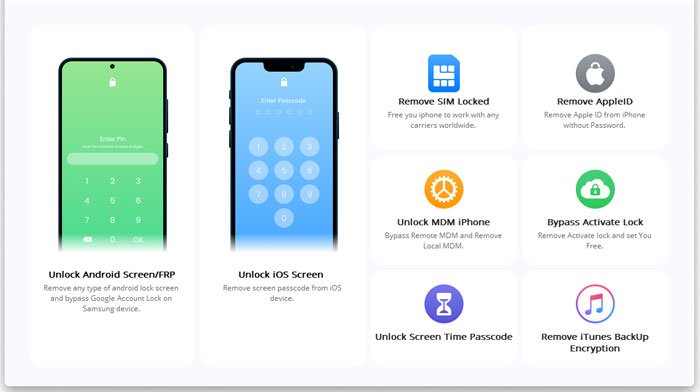 02Boot iPad into DFU or Recovery Mode
Before you bypass the lock screen of your iPhone, you need to boot it into DFU or Recovery mode.
03Check Your iOS Device Info
The program will display your device info, including the System Version and Device Model. If this info isn't right, you can click Correct Information on the dropdown list. Next, click the Start icon to go on.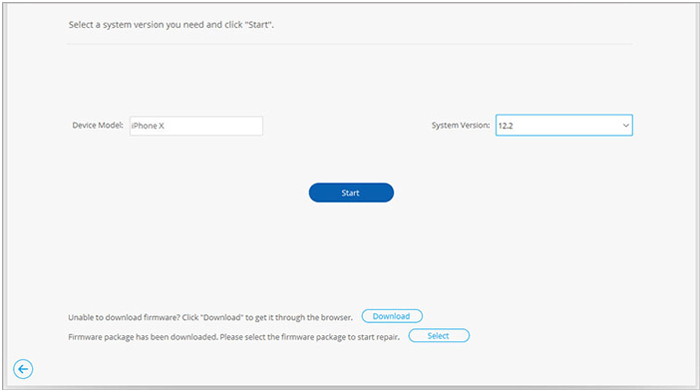 04Unlocking the iPad
Once you have successfully downloaded the firmware, tap Unlock Now. It will start unlocking the iPad. In just a few seconds, the iOS device will be reset successfully.
Note that this process is going to delete all your data on the device. Honestly, you cannot bypass iPad lock screen security without loss of data. Backup iPad data before factory resetting it.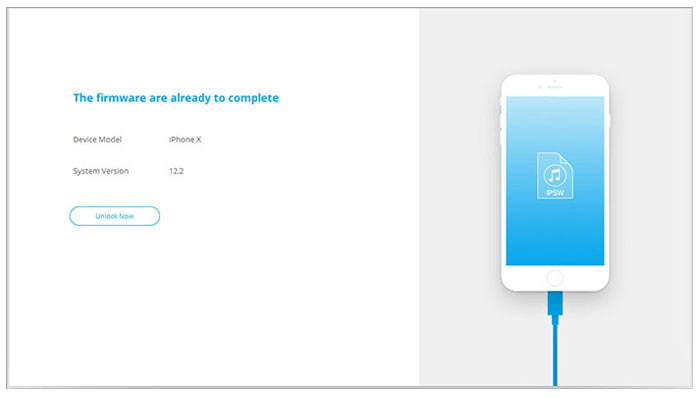 Conclusion
Now that you have learned how to wipe your iPad without password. You have nothing to worry about when your iPad gets locked and you can't remember the password. Moreover, iOS Screen Unlock is an easy software to unlock and reset your iPad even though you forgot the passcode.
Related Articles:
[SOLVED] How to Sign Out of iCloud without Password Step by Step?
Easily Recover Deleted Videos from iPad with or without Backup(iOS 16 Supported)
How to Transfer Photos from iPad to External Hard Drive with or without Computer
5 Ways to Teach You How to Transfer Videos from iPad to Mac Easily
How to Transfer Music from iPad to Computer? Top 3 Ways You Can't Miss
How to Fix iPad Stuck on Apple Logo without/with Computer? (iPadOS 15 Supported)