"After about ten mins working on a document, it freezes, then the app crashes. Everything else still works fine - no problems in other apps. After a few nonstop attempts to re-open pages, it comes back, and usually, I haven't lost any work. I've tried:
Force-closing the app when the issue occurs
Restarting iPad
Uninstalling and reinstalling the app
Checking it's up to date
Any help is much appreciated! It's becoming unusable."
- Excerpted from Apple Discussions
Does your iPad keep crashing? If yes, you may wonder: Why does my iPad crash all the time? And how do I fix my iPad from crashing? No worries! This comprehensive guide will solve all these problems without a hassle.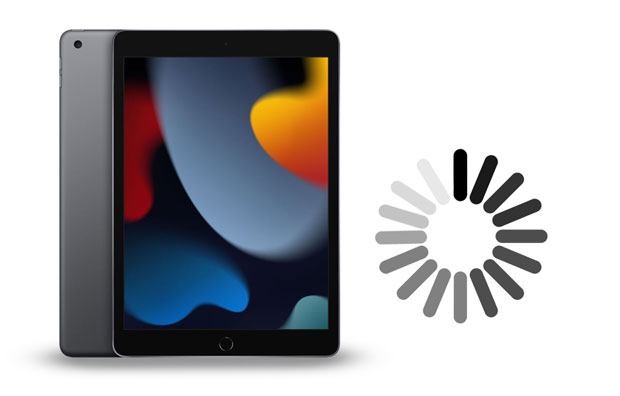 Part 1. Why Does My iPad Keep Crashing to the Home Screen?
Part 2. How to Fix iPad Crashing Issue?
Part 1. Why Does My iPad Keep Crashing to the Home Screen?
Why is my iPad crashing? Guess you may have a problem with the reasons for the iPad constantly crashing. Below are several possible reasons for the unfriendly user experience on iPad.
iOS software glitches or bugs.
Incompatible third-party apps on the iPad.
Insufficient storage space left.
Pending software updates.
Virus or malware attacks.
Faulty flash memory.
Full of corrupted files, junk data, etc.
Battery-related problems.
Part 2. How to Fix iPad Crashing Issue?
When your iPad update crashes, try the following fixes to bring it to be normal.
Tip 1. Reboot iPad
First of all, you can reboot it if the iPad mini always crashes.
Press and hold the Power + Home buttons together until a slider appears on the screen.
Pull the slider from left to right to power off your iPad.
Press and hold the Power button for seconds until the Apple logo turns up on the screen.
Tip 2. Force Restart iPad
In some cases, a simple force restart can also fix the iPad's crashing problem.
Press and hold the Power + Home buttons simultaneously.
Continue holding the buttons until the screen turns black and displays the Apple logo.
Wait until the iPad reboots.
Enter the lock screen passcode to unlock it when the lock screen pops up. If successful, it runs without any issues.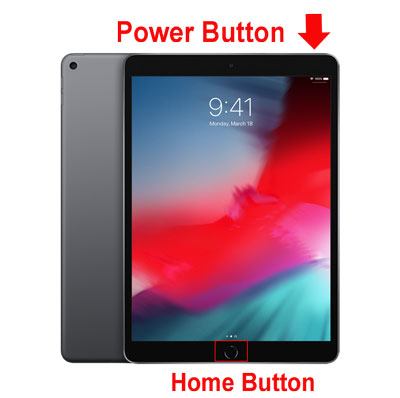 Guess you need: Have you encountered the issue on iMessage not syncing on Mac? If yes, these tricks can help you.
Tip 3. Update iPad Software Version
Another way to fix the old iPad keeps crashing error is to update it to the latest iPadOS version. For that,
Connect your iPad to a nearby power source and back up your iPad before upgrading.
Ensure to connect your iPad to a stable and fast Wi-Fi network.
Open Settings > General > Software Update, and the iPad will automatically check for any updates available.
If there's a newer version, tap the Download and Install button to download the update.
Click Install Now to upgrade the iPadOS right now.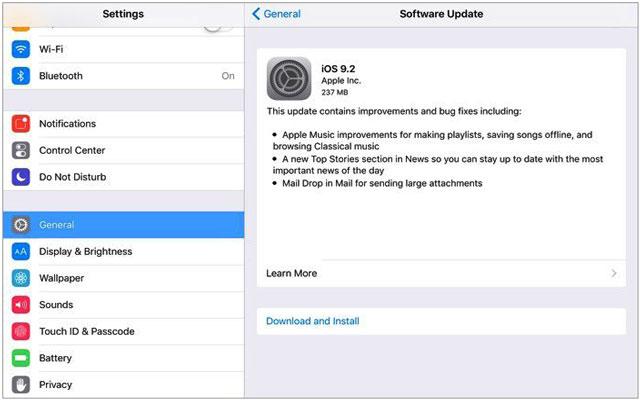 Tip 4. Check the Battery Health
If the battery is in poor condition, it will cause problems like the iPad constantly crashing, too. To fix this, you can check the battery health status from Settings > Battery > Battery Health. Consider replacing it with a new Apple-authorized battery if the battery requires services.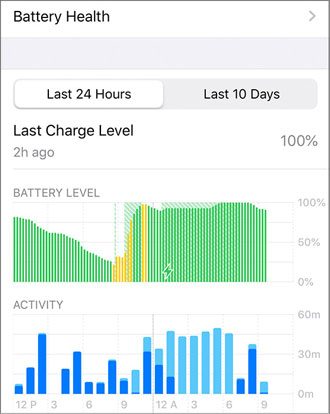 You might need: How to Fix the iPad Won't Update Software Issue Easily?
Tip 5. Free Up More Space
As mentioned above, not enough storage space on the iPad may also lead to the iPad's crashing issue. So, you can free up some space on your device to make it run more smoothly.
Go to Settings > General > Device Storage. You will see a list of items that the device recommends you delete. Remove the unnecessary and temp files to ensure to leave at least 1GB of free space on your device.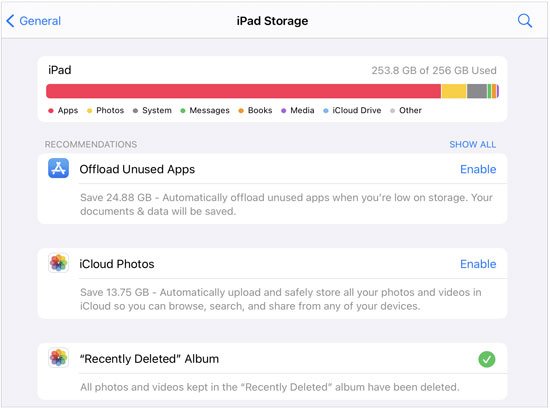 See more: How do you retrieve deleted SMS on an iPad? Actually, it is easy to make it. Let's check it out.
Tip 6. Clear Background Apps
It is another way to free up more storage. To get started:
Press the Home button twice on the Home screen to check the recent apps in the multitasking window.
Swipe up an app preview to close it.
After closing app background apps, click the Home button to return to the Home screen.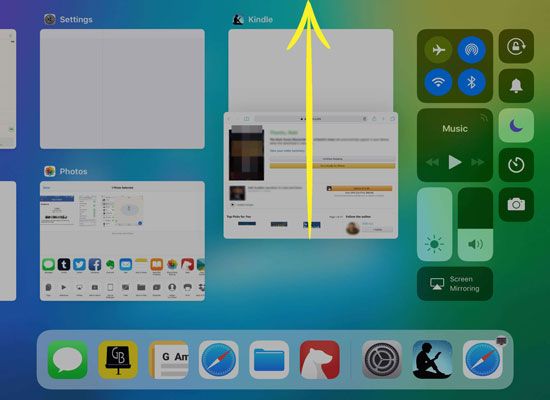 Tip 7. Delete, Reinstall, or Update Apps
You can also delete, reinstall, or update the incompatible apps to bring your device to be normal.
To delete and reinstall apps from your iPad:
Open Settings > General > iPad Storage.
Choose the app you want to remove and tap the Delete App button.
If prompted, confirm your operation as required.
Once deleted, open the App Store app, search the app name you want to reinstall, and hit the Install button when it appears in the results.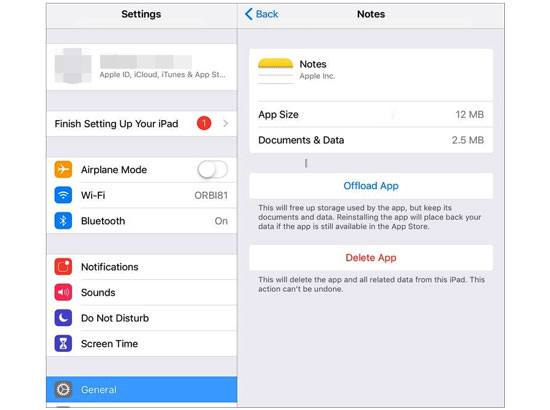 To update apps on the iPad:
Open App Store from the Home screen and scroll to the bottom to click Updates.
Tap the Update button next to an individual app to update it, or hit Update All if you want to update multiple apps at once.
Tip 8. Reset All Settings
Go to Settings > General > Reset > Reset All Settings and enter the passcode if asked. Next, confirm the operation with the on-screen prompts.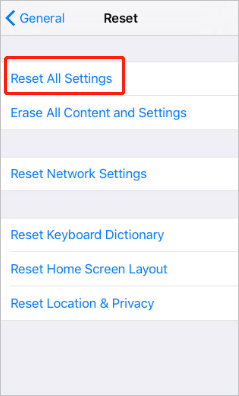 Tip 9. Factory Reset iPad
Full reset fixes many minor system glitches. Thus, if your iPad keeps crashing, try to erase your iPad and restore it to factory status.
Run the Settings app on your iPad and tap General.
Scroll down to click Reset > Erase All Content and Settings > provide your passcode when prompted.
Tap Delete and confirm the operation.
Perhaps you need: Your iPad won't restore normally? You can learn these solutions to fix it.
Tip 10. Restore iPad with iTunes in Recovery Mode
You can also fix the iPad constantly crashing issue by updating it in DFU mode. And here's how.
1. Plug your iPad into a computer that runs the latest version of iTunes.
2. Boot your iPad into DFU mode.
For iPad with a Home button:
Press and hold the Top + Home buttons together.
Continue holding both buttons until it enters the recovery mode.
For iPad without a Home button:
Quickly press and release the Volume Up button.
Quickly press and release the Volume Down button.
Press and hold the Top button when the iPad restarts.
Keep holding the button until your iPad enters recovery mode.
3. In the iTunes window, when it asks you to Update or Restore the iPad, tap Update iPad.
4. Hit OK to start updating your iPad.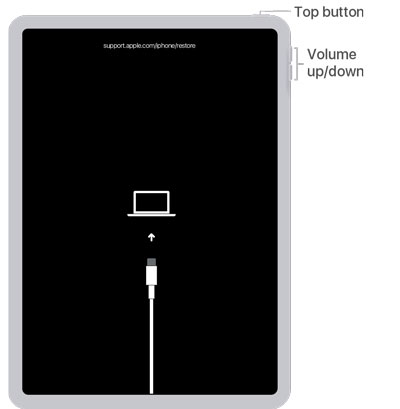 Tip 11. Fix the iPad with iOS System Repair (Recommended)
A relatively higher-success-rate way of repairing the iPad keeps crashing issue is iOS System Repair. It is easy and safe to use without data loss. Apart from the iPad constantly crashing issue, it also fixes other iOS system problems, such as boot loop, battery drain, activation issue, black/red/white/blue screen of death, etc.
The key features of iOS System Repair:
* Repair your iOS devices to normal on Windows and Mac without data loss, including iPad keeps crashing, charge issue, disabled/locked iPhone, stuck on Apple logo/DFU mode/recovery mode, etc.
* Downgrade and upgrade the iPad software to a supported iOS version.
* Standard and Advanced repairing modes fulfill customized needs.
* Widely compatible with all iPad models (iPadOS 16 supported), like the new iPad mini/iPad 2021, iPad Pro 5/4/3/2/1, iPad 8/7/6/5/4/3/2/1, iPad Air 4/3/2/1, iPad mini 6/5/4/3/2/1, etc.
How to fix iPad crashing in one click?
1. Install and open the software on your computer and connect your iPad to the computer using a USB cable. Then, tap More tools > iOS System Recovery on the interface.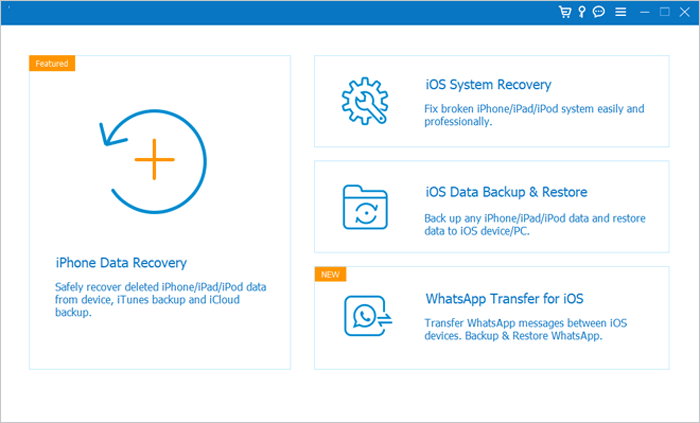 2. The app will automatically detect your iPad crashing issue and display it on the interface. After that, click Start to continue.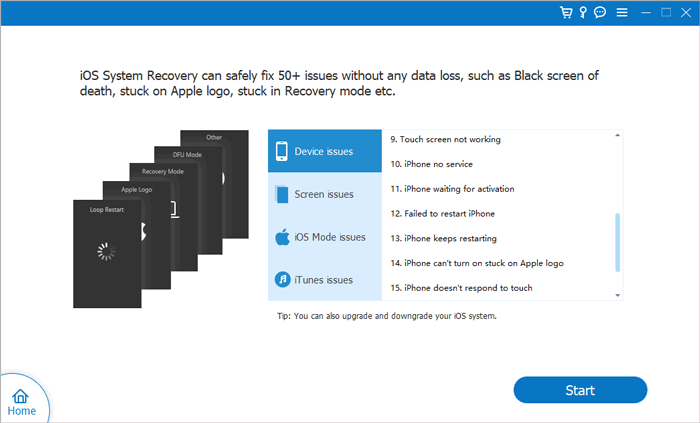 3. Confirm the iPad information as displayed. If incorrect, pick the correct information from the drop-down list. Later, tap Repair to fix the iPad keep crashing issue immediately.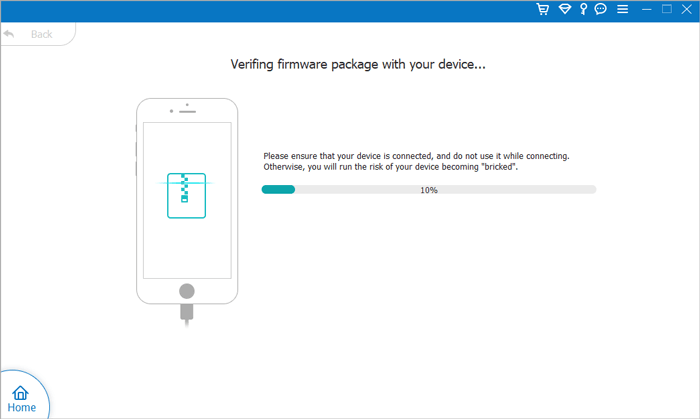 Further reading:
How to Fix Android Phone Blue Screen of Death?
How to Bypass iPod touch Activation Lock Easily? 4 Ways You Cannot Miss
Tip 12. Take the iPad to the Nearest Apple Store
If all the above methods don't work for your device, you can take it to the nearby Apple Store to get it repaired. Also, you can report the issue to your carrier and bring the AppleCare warranty with you if possible.
Conclusion
Do these solutions work for fixing the iPad keeps crashing problem? We hope you will be free from trouble after following our tutorial. Before taking your problematic iPad to Apple Store, I strongly recommend trying iOS System Repair for a higher success rate and safe operation without data loss.
If you have another effective trick for the iPad crashing randomly issue, you can share it with us in the comments.
Related Articles:
How to Fix the iPhone Stuck on Apple Logo Issue?
Not Enough iCloud Storage? Fix This Issue with This Full Guide
Samsung Phone Hang at Startup Screen? Check 11 Solutions Here
Locked Out of iPhone after Update? 6 Effective Fixes You Never Know
How to Fix iPhone Stuck on Zoom Mode Quickly? (Solved)