Summary: Losing important reminders from your iPhone is no big disaster anymore once you read this passage, where you will learn how to easily recover iPhone reminders from iTunes or from the device itself.
We are living in an era where people are so preoccupied. This may be by work, family study as well as other aspects of life. When this is the case, there is a likelihood of forgetting some of the important meetings and commitments. However, the advancement of the phone technology has made it so easy for us. This is because reminders are some of the inbuilt apps in iPhones and you just need to type and save the important reminders, time and the subject as well as the venue in cases of a meeting and on the set date, an alarm will notify you of the reminder.
However, this information could be lost due to accidental deletion, system failure or if the iPhone crash among other reasons. It is, therefore, important if you understand how you would recover the reminders. This article will help you understand how you can recover iPhone reminders from the iTunes, the problems you may encounter as well as introduce Coolmuster iOS Data Recovery software a program that will make things for you.
Some of the instances when you may need to recover iPhone reminders may include;
• When you want to restore the backup data to the phone you are using especially when you have a new phone or have reset the factory of your iPhone.
• The developers may want to recover iPhone reminders when they want to test an app.
• When you want to cite something from the iPhone reminder.
• When you want to save the reminders as archives in your iPhone for future reference.
• When the date of the event quoted in the reminder is close and you need to confirm some details.
You Might Also Want to Know:
* Guide on How to Recover Notes from iCloud
* Recover iPhone Contacts without iTunes Backup
Tutorial: How to Recover iPhone Reminders from iTunes
Having understood the need to recover iPhone reminders, it is important if you would use the following tips for a successful iPhone reminders recovery from iTunes.
1. Ensure that you have the latest version of iTunes and connect your phone to the computer using the USB cable.
2. Select on your iPhone ones it appears on the iTunes.
3. Select restore backup in iTunes.
4. Look at the date and the size of the files to pick on the relevant reminders.
5. Choose restore button and wait for it to finish.
6. Sync the recovered reminders to your PC and you can transfer them to the iPhone.
Problems you may encounter during the recovery with iTunes
- There is a likelihood of recovering irrelevant reminders as iTunes do not allow for the previewing.
- You may have a hard time identifying the recovered reminder.
- You will not be able to select solely the reminders.
- You cannot have a systematic batch recovery of the desired files.
Extra Bonus: Recover iPhone Reminders without iTunes
This Coolmuster iOS Rescuer software is super powerful data recovery software that will help you get over all the above challenges. It enables you to recover files not only from iTunes backup, but also from the device itself. You are able to recover all forms of files with a click. The program makes it possible for you to preview the files before you restore to avoid incidences of restoring irrelevant files. You can also recover a batch of files.
How to use it:
• Download and install the right version on your computer and then connect your phone to the computer via the USB cord.
• You will see you have two options: Recover from iTunes Backup or Recover from iDevices.
• Choose the right mode and then click on the start scan button.
• All the files will be displayed and you can choose the iPhone reminders.
• Mark all the reminders you want to recover and select the recover button and save the reminders on your PC.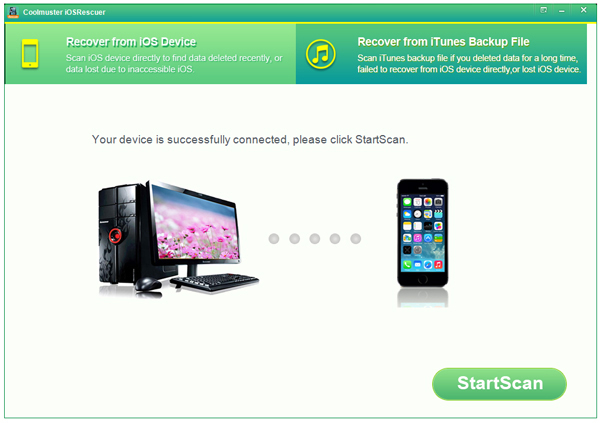 The End
Now you should have learned how to restore iPhone reminders from iTunes. You can do it easily with just three simple steps. Remember to install Coolmuster iOS Rescuer to your computer. It will help you a lot.
Related Articles:
Guide on How to Restore A Locked iPhone
How to Recover Deleted Photos from Android Phone (Top 6 ways)
[Solved] How to Recover Deleted Photos from iPad? (2023 Update)
A Full Guide to Recover Deleted Photos from iPhone without Backup Easily
[With Tutorial] How to Recover Photos from iPhone without iCloud in 2023?