Nowadays, people like to take a photo of the food when they are eating at a hot new restaurant. We seem to use phones to take pictures of just about everything. This is why your smartphone has pretty much replace home cameras and commercial means of photography. Frequently, this results in duplicate photos of the same image. At first, this may seem like a small problem, but after a while, you may notice that your phone is acting slower than normal and that it doesn't respond in the same fluid way it used to.
Or maybe you have decided to get a new iPhone, since they come out with a new one every year. Either to increase the memory space and CPU speed of your current phone or to delete old photo files in anticipation of a new phone, being able to delete duplicate photos on your iPhone is a function that really comes in handy.
You could look through all your pictures carefully, one by one, to erase them. But the process can be slow and time consuming. You need third-party software that can display all the photos you have in a way that makes it easy to erase duplicate photos in a snap. Luckily here is iOS Photo Eraser - Coolmuster iOS Eraser.
What is iOS Photo Eraser?
This is a professional iOS erasing program that can categorize, powerfully and efficiently display and delete all kinds of data, including text messages, contacts, photos, videos, music files, notes, personal account info, passwords, and emails. from your iPhone 14 Pro/14/13 Pro/13/12 Pro/12/11/X/XS/XR/8 safely. Downloadable on to any desktop or laptop and it can scan your iPhone data and show it in a way that makes deleting duplicate photos from iPhone effortlessly. All this can be done with a user interface even a child could navigate and utilize safely.
To use iOS Photo Eraser to remove duplicate photos on iPhone, first download the program from the following button and install it on your computer. Then, connect your iphone to this computer via a USB cable. After that, all you have to do is:
Simple Way to Delete Duplicate Photos from iPhone Permanently
Step 1. Let iOS Eraser detect your iPhone
Launch the iOS erasing program and it will detect the connected iPhone automatically. Then, you iPhone will show on the primary interface with four different function icons are displayed here.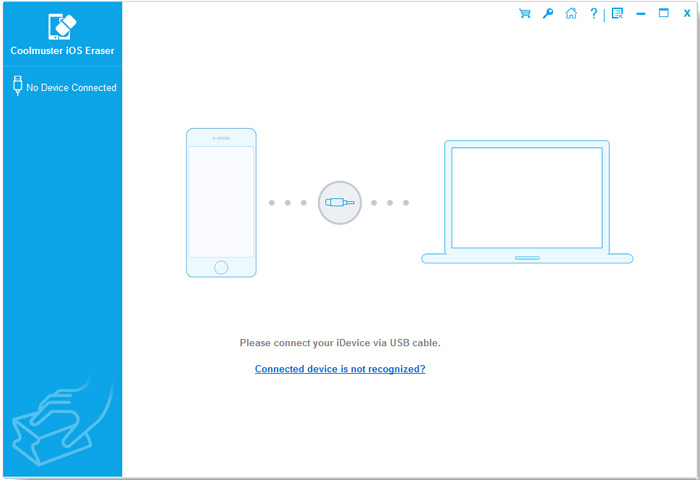 Step 2. Choose erasing option
Click the option of "Erase Private Data" and all the private files you have saved on your iPhone will be displayed in categories. This will let you find duplicate photos faster than scrolling through your camera gallery.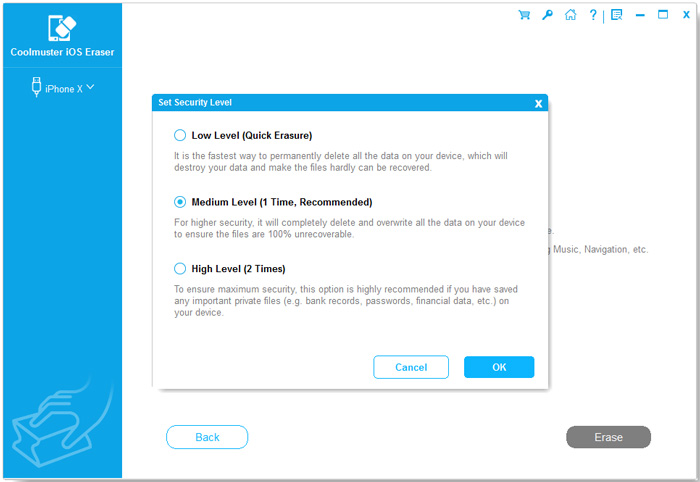 Step 3. Remove duplicate photos on iPhone
Find the "Photos" category, open it and then tick all boxes next to all duplicate pictures you want to erase from your iPhone. When you are finished, click "Erase Now" to delete all the selected duplicate photos from your iPhone.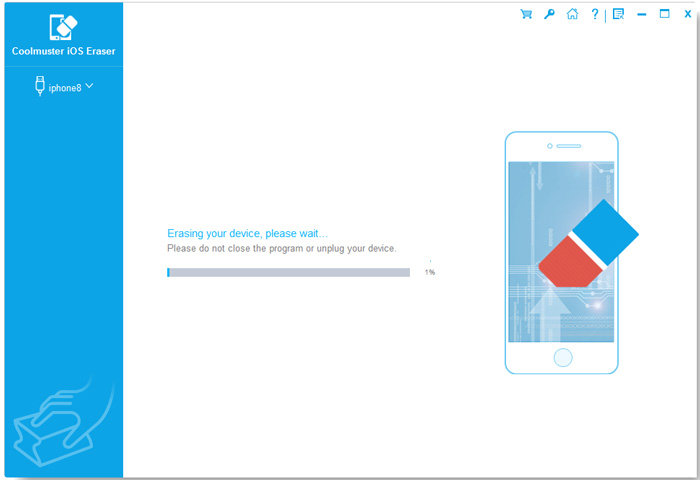 Note: You will be asked to confirm this deleting decision in a subsequent dialog box. One you type "delete" on it, iOS Eraser will delete all your duplicate photos from iPhone instantly.
Wrapping Up
Removing duplicate photos from your iPhone is a practical and effective way to free up storage space and optimize the performance of your device. Coolmuster iOS Eraser provides a reliable solution for this task, allowing you to categorize, display, and delete various types of data from your iPhone, including duplicate photos, with ease.
Related Articles:
How to Put iPad in Recovery Mode
Transfer Music from iPod to iPhone Easily
8 Top-ranking iPhone Unlock Software to Unlock Your iPhone without Passcode