Many of us own an iPad. For most of us, owning an iPad is one of the best decisions we had made. iPad runs smooth and can carry out powerful functions with ease. However, most of us use an iPad for storing many of our memories that includes pictures and videos. What do you do if you find that all those memories are lost? And how do you restore iPad from iCloud if you have an iCloud backup?
Method 1. Restore iPad from iCloud Backup on iPad Directly
Method 2. Restore Selectively iPad Data via iCloud Backup Recovery
What may cause iPad data loss?
iPad data loss is not something shocking. Many of us have been there but what exactly are the reasons behind this painful data loss? Well, we can enlighten you with the major ones:
- Hardware malfunctions. (Crash, controller failure)
- Physical harm. (Dropping into water or over ground)
- Virus attack. (Malware)
- Jailbreak. (Stuck in DFU mode)
- iOS device battery change.
- iOS upgrade.
- Restoration.
- System crash.
These are the potential reasons for iPad data loss and one must take care of the aforementioned. But what if you fail to do so and end up with the loss of files? You can easily restore iPad from iCloud backup for sure, if you had your iPad backup over iCloud before the mishap. The iCloud backup can be very crucial to the iPhone or iPad users as it is the best way one can easily recover the entire files and data.
Also Read:
How to Sync iOS Devices with iCloud
Method 1. Restore iPad from iCloud Backup on iPad Directly
You can restore all of your iPad data by extracting the iCloud backup on your iPad directly, but please note that this method is more suitable for users who needs to erase all data from their device like factory reset their iPhone or iPad. And you can find out another solution to restore your iPad without deleting all data from your iPad in the following part of article.
You might follow the steps to restore your iPad:
1. Go to "Software Update" on your iPad and if there exists a recent version of iOS then download and install it.
2. Go to "Settings" > "iCloud" > "Manage Storage" and tap on your device icon under "Backups" to confirm the existing of an available iCloud backup by checking the date and size of backup.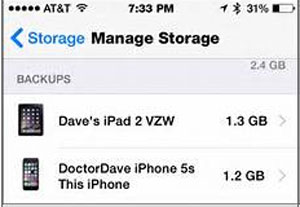 3. Then go to "Settings" > "General" > "Reset" and tap on "Erase All Content and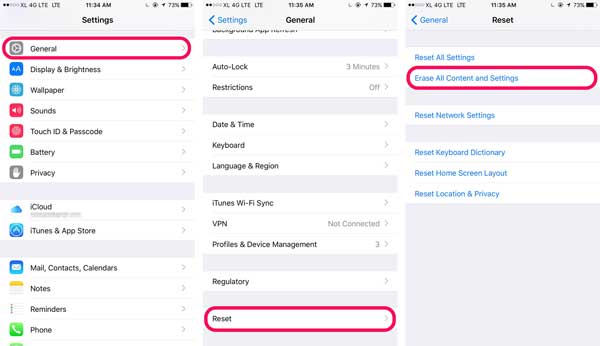 4. Tap on "Restore from iCloud Backup" and choose the most related iCloud backup to restore your iPad. After that, all the data from the selected iCloud backup will be back on you iPad.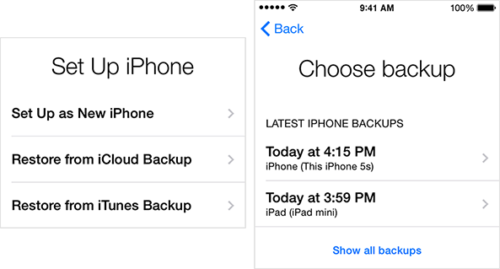 Method 2. Restore Selectively iPad Data via iCloud Backup Recovery
If you do not want to restore the whole files from iCloud backup to your iPad device, or you don't want to erase all the existing data on your iPad to restore your iPad shown like Method 1, then you can totally rely on Coolmuster iCloud Backup Recovery.
It is a powerful third-party program, which allows you to preview and select the items you want from iCloud backup files. You can either restore the whole iCloud backup to your iPad or only parts of it to your device. And the software supports to recover different files on all generations of iPhone/iPad/iPod, including the contacts, calendars, notes, photos, reminders, etc.
Here is how:
Step 1. Download the above software and run it on your computer. Sign in to your Apple ID, and input the two-factor authentication code. Then tap the "Verify" icon.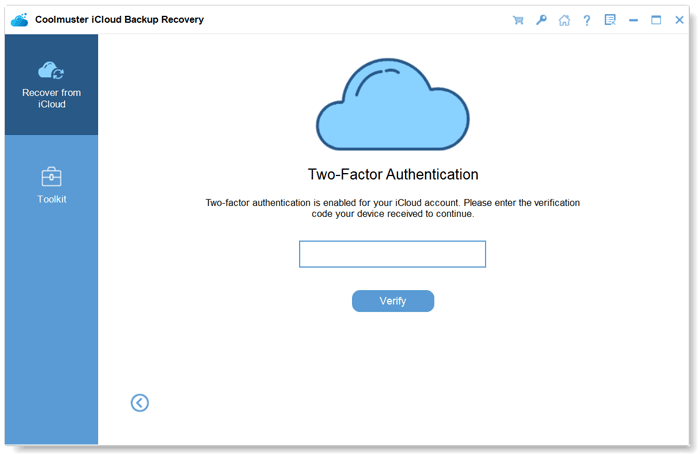 Step 2. Then the program will detect and show the iCloud backup file types on your iCloud account. Select the data types you want, and click the "Next" button.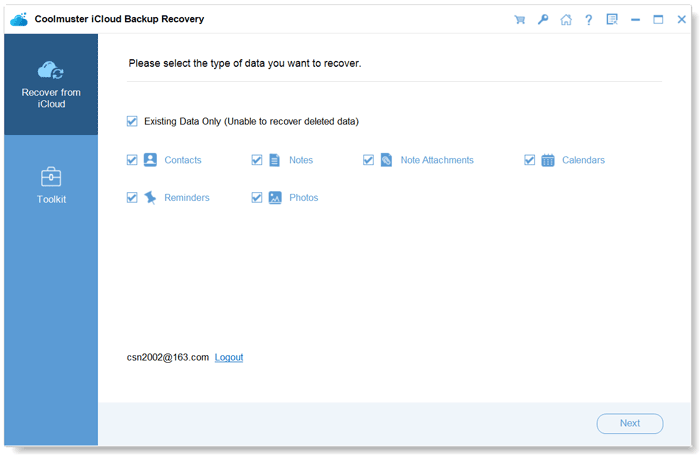 Step 3. After scanning files, you can preview all the files by visiting different file folders on the left. And tick out the one or more items that you want to restore to your iPad and click "Recover to Computer" button to begin the process.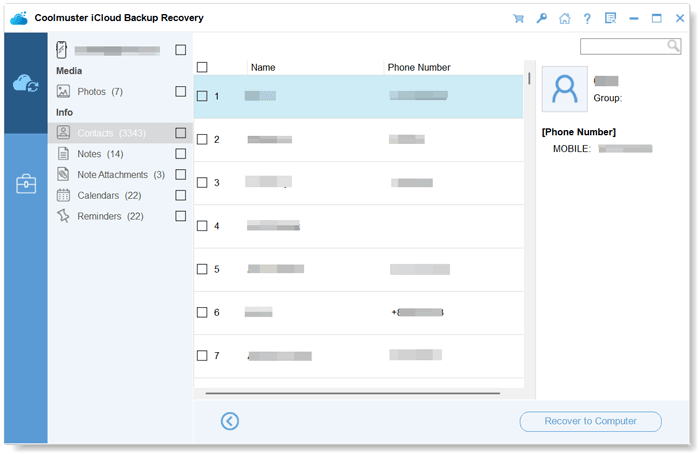 Related Articles:
Alternative to iCloud to Backup iPhone/iPad/iPod
How to Restore iPhone from iCloud Backup
[New] How to Recover Text Messages from Broken iPhone in 5 Ways?
4 Ways to Recover Photos from Dead iPhone (All-inclusive)
How to Recover Deleted Viber Messages on iPhone (with/without Backup)
How Do I Stop My iPhone Photos from Syncing to My iPad? (Easy to Solve)