Caring for your data is essential, and an ideal way to safeguard your data is by backing it up. It's very easy to backup data on your iPhone, and iCloud makes it quite easier to backup data. You may save your data to the cloud or create a full iCloud backup on your iPhone using the internet. But, you may delete a backup to free some storage space. So, what happens if you delete a backup?
If you're curious about what happens if you delete that backup, this article is for you! It's going to reveal an answer to all your questions.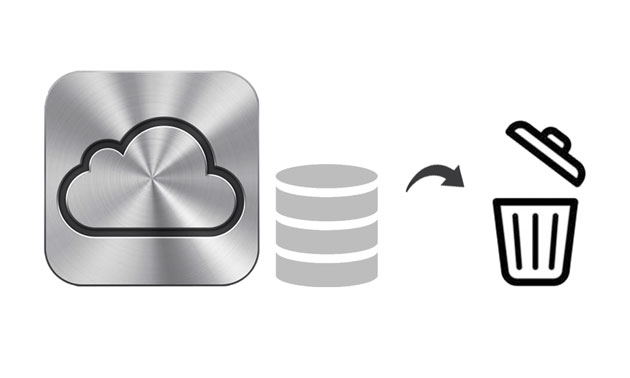 Part 1: How to Delete a Backup from iCloud?
Part 2: What Happens If You Delete an iCloud Backup?
Part 3: Selectively Export iCloud Backup Data You Need to Computer Before Deleting
Part 1: How to Delete a Backup from iCloud?
iCloud is Apple's cloud-based data storage system with 5GB of storage space for free. It allows users to store and sync data between multiple devices. iCloud also offers a backup service to users that allow them to save the data stored in iCloud, e.g., email, contacts, etc.
But, you may wish to delete your backup from iCloud to free the storage space or deal with iCloud backup stuck issues. If you have a backup on iCloud and wish to delete it, then the process is simple as deleting any other file on your phone.
Here is how to do that:
Step 1: Navigate to Settings on your iPhone, tap [your name] > Manage Storage > Backup.
Step 2: From there, choose the data you don't want, then delete it.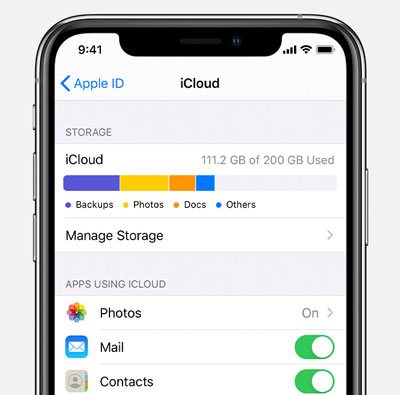 If you can't delete your backup using an iPhone, you may still use a computer.
Step 1: Open the Mac and choose the Apple menu.
Step 2: Choose System Preferences from the menu and click iCloud. Then navigate to Manage and tap Backups from the left area of the screen.
Step 3: Choose iOS devices, then tap the files you don't want. Finally, click on the Delete button.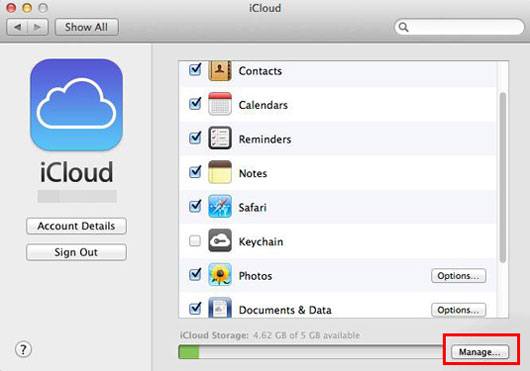 If you delete your iCloud backup, the data you have backed up to iCloud will be erased. That means you will be unable to recover data from iCloud backup if you set up your iPhone from the start or lose any important data on your iPhone.
Further reading:
Swiftly Transfer Text Message Photos from iPhone to Computer
Fast Transfer Photos and Videos from iPhone to Dell PC Windows 11/10/8/7
Part 2: What Happens If You Delete an iCloud Backup?
The data you backed up on your phone is not only saved in the device's memory. It is also backed up in iCloud. The device's memory doesn't have enough capacity to store all your data, so another way to back up data from your iOS devices is by using iCloud.
After you have selected the backup in the Settings, it will be shown as a list. To delete the data, you have to select it individually by tapping a particular name and clicking "delete".
Once you've deleted the backup, your iOS will begin downloading the new data again to the phone.
iCloud backup data is created in different sizes for different purposes, so you cannot really delete the whole thing. You will have to delete the backup of the kind you want.
However, if your device was in the read-only mode while deleting the backup, that data will forever be lost; it is gone from Apple's servers and may never be restored.
Learn more:
Here are 5 approaches to back up iPhone data to your computer without losing quality. Let's check it out.
Why does iCloud fail to back up data? Don't worry. You can fix it with this full guide.
Part 3: Selectively Export iCloud Backup Data You Need to Computer Before Deleting
When you delete your phone's iCloud backup, it will also be deleted from Apple's servers. If your new phone is synced to the cloud, then all of your data that was saved will also be gone forever. This means you will forever lose your precious data. So, to avoid that, you should export your data to the computer first.
In this case, the iPhone Data Recovery software is the best software. It is a simple and effective tool that allows users to selectively recover data from iCloud backup before deleting it. Also, allows you to fix this iCloud backup stuck issue without any hassle.
The best part about this software is that it allows you to export all the data from iPhone to the computer. Besides, there is an option to select a specific file from your iCloud backup and export it. This makes this recovery software the most powerful tool to use when you want to selectively export data from iCloud backup before deleting the whole data on your iPhone.
Download this iOS recovery software below.
How to selectively export data from iCloud backup With this recovery program step by step:
Step 1: Launch It on the Computer
Download, install and launch the software on your computer. After that, connect your device to the computer using a USB cable. If your iPhone is iOS 11 and above, you have to unlock it and then click Trust on it.
Step 2: Scan Data
Select the Recover from iCloud Backup File module on the home interface and enter your Apple ID and password.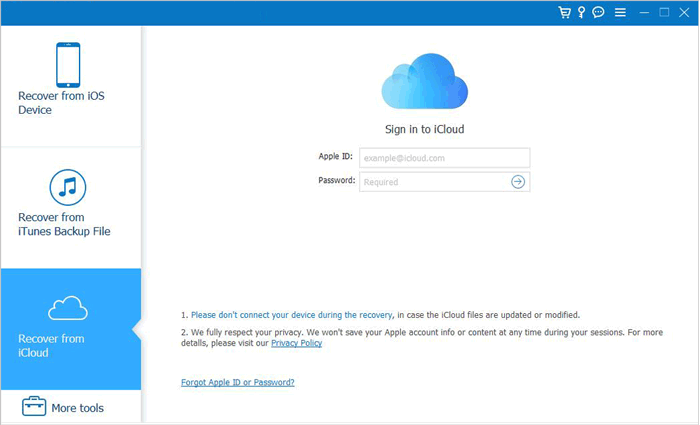 Select and download the the iCloud backup file you want on your computer by clicking the Download icon.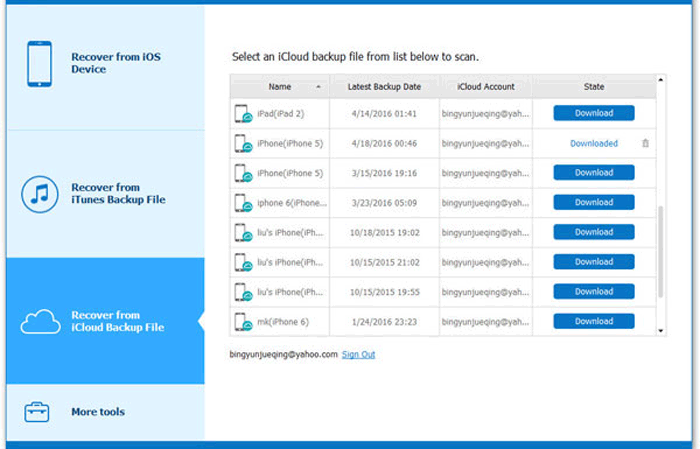 Step 3: Export iCloud Backup to Computer
Check the file types you want on the interface, and tap the Start icon to go on.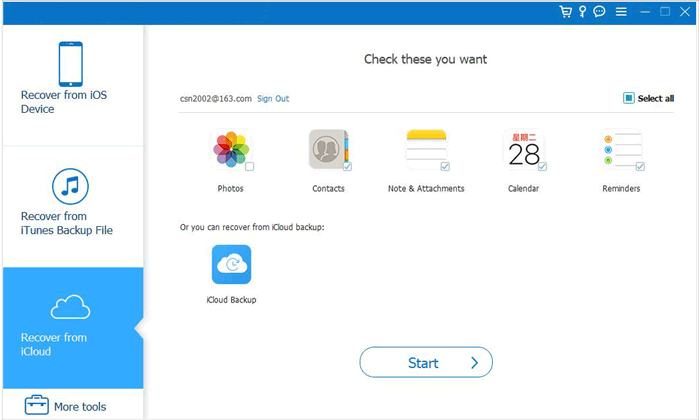 Find the data you want and preview it. After previewing and ensuring that it is the exact files, tap the Recover tab. The files you checked will then be exported and saved to your computer.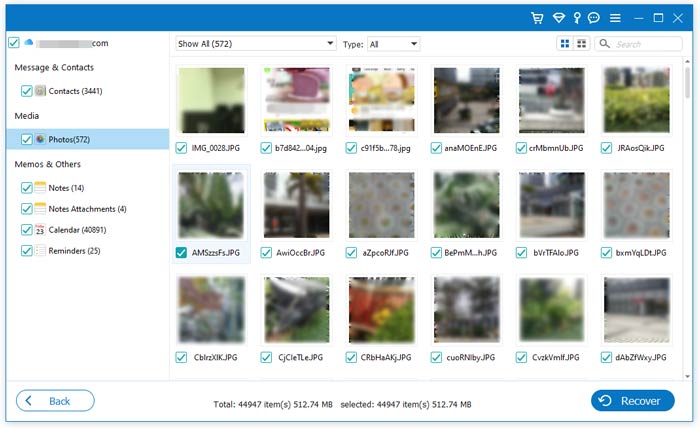 Conclusion
Apple is known for keeping the user's data safe in iCloud. But, at the same time, it requires you to delete your iCloud backup from time to time. And this is the reason why you sometimes need to check it. It helps save storage space and ensures that your data remains safe from unwanted sources.
So, if you deleted your backup when your device was in read-only mode, you would have lost all the data, and no restoration can be done. In this case, use the iOS Data Recovery to selectively export data from iCloud backup before deleting it. That's a safer way to ensure your data won't be lost forever.
Related Articles:
How Long Does It Take to Back Up iPhone? [Informative]
[SOLVED] Sign Out of iCloud without Password Step by Step
How to Sync iPhone to iPhone 14/13 Pro Max/13 Pro/13/13 mini?
[Solved] How to Sync Photos from iCloud to Android in 3 Flexible Ways?
How to Retrieve Deleted Text Messages on iPad? (the New iPad mini and iPad Supported)
Get the Best iPhone Contacts Manager from Top 14 iOS Contact Management Apps