We keep on offering PDF tips and tricks to help you make full use of PDF format in your daily life and work. Well, add bookmarks to PDF is one way to make it easy to navigate to specific place on your PDF. You can also add clickable links on PDF to link directly to chapters or web pages that are able to explain a specific item on the PDF. Adding link to PDF is especially useful in a table of contents or an index.
Want to create links in PDF to make it easy to read? This is the idea where this article comes from. In the following, I would like to share an effortlessly way to add in-text links to PDF files with the full version of Acrobat, which has the built-in Distiller program. Ok, let us go through the process to make a PDF document much richer by adding clickable web links.
By the way, in some point you need to divide a large PDF file into several parts for a better reading experience or fasten the sharing speed, or need to combine multiple PDF files to a single one to effectively manage files on your desktop. In that case, Coolmuster PDF Split and Merge or PDF Split and Merge for Mac, the 2-in-1 application, is the best assistant for you to split and merge PDF files on Mac OS X or Windows 8/7/XP in a few mouse clicks. No quality loss in the output PDF files.

Detailed Steps to Create Links in PDF Documents
Step 1. Open PDF: Launch Adobe Acrobat Reader on your computer, click on the "File" menu and choose the "Open" option to browse and locate the PDF file that you want to add links. Click "OK" to import the PDF into Acrobat Reader.
Step 2. Create Link: Click the Link tool from the top menu which looks like a chain or you can also choose the tool from the Tools menu. Use the link tool to draw a frame around the text or area where you want it to become the link. Then, the "Create Link" dialog box will pop-up.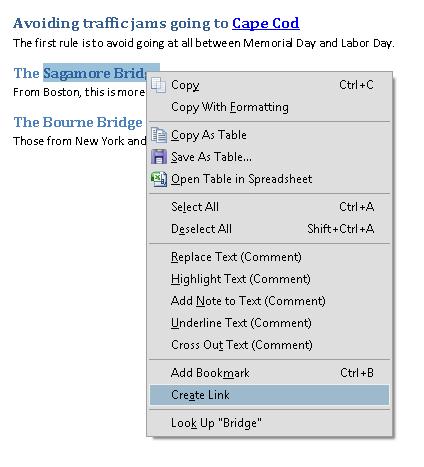 Step 3. Edit Link: Choose "World Wide Web" from the "Type" menu and then click "Edit URL". Input the location related to the link in the field of "Enter a URL for the link". Make sure to add "https://" before the URL. Close the link editing dialog box by choosing the "Set Link" button.
Ok, you have successfully added URL to PDF file. To check whether the link is effective, you can select the hand tool and click on the linkable area.
Related Articles:
How to Convert PDF to JPG/JPEG Images on Mac/Windows 8/7