If you are going to be using your mobile phone for a variety of different reasons and purposes, it is very important to know what kinds of activities that can be performed on your mobile phone. Some of which may be good for keeping up with others and other may even be questionable. Whatever the case or purpose, it is essential that everyone knows what it means to have something done to mobile phone.
For instance, aside from the normal day to day functions, your phone can be cloned. That said, it is also important to note what capabilities are provided to the user when the phone is cloned by someone else. First of all, when a phone number is cloned by another phone user, it gives them access to information that they normally would not have. For instance, if someone else clone's your phone, they will have access to calls made and received, messages and other activities that can be performed on a smartphone.
People Also Read:
How to Clone An iPhone
Clone Phone without SIM Card
So, it is not only important to know what the person will have access to but also how the cloning of phone can be done. In this article, we are going to tell you how to clone phone numbers in different ways and also show you how to transfer contacts between two phones easily.
Part 1: Clone Phone Number Using Secret Menu Key
Part 2: Clone Phone Numbers Using SIM Cloning Apparatus
Part 3: Clone Mobile Numbers through Phone Spying tool
Part 4: How to Transfer Contacts from One Phone to Another
Part 1: Clone Phone Number Using Secret Menu
As previously mentioned, your number can be cloned using other mobile phones. In this case, however, the person that is doing the cloning will need to gain access to the secret menu on your device. This part of the cloning process can be done by keying in the retain codes septic on both devices along with the model types. The purpose of gaining access to this secret menu and the associated codes is to unlock the phone/SIM. Typically, there are at least 4 steps to cloning the phone number via Secret Menu including the following: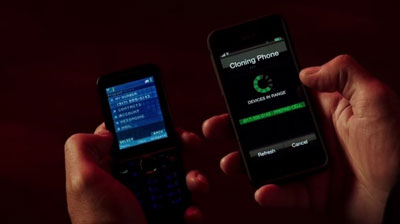 Step 1: Visiting sites that hack codes so that they can be used accordingly. There are many sites for you to find the hack code, such as cellphonehacks.com.
Step 2: Once the code has been identified, the number will be fed into the other device.
Step 3. When this step is complete, the user will be provided with an electronic serial number data that must be recorded before moving on to the next step in this process.
Step 4. When the secret menu steps are complete, the person that clones the number will have access to the owners messages, and other functions that can be performed on the original device.
This is how you can clone phone number by using Secret Menu. If the person is not familiar with using the secret menu, they may choose another viable option to clone your phone number. Just keep on reading.
Part 2: Clone Phone Numbers Using SIM Cloning Tool
Another way to clone phone number is using a SIM cloning tool called a SIM card reader. The SIM card reader tool can be found on the web on various sites that offer them and have then available. Based on the mobile subscriber's international mobile identity, the process for this type of cloning is relatively simple to replicate. Just follow the steps listed below to clone a phone number using SIM cloning tool.
Step 1. Turn off your phone and take the SIM card tray out of from the phone. Take out the SIM card from the tray gently.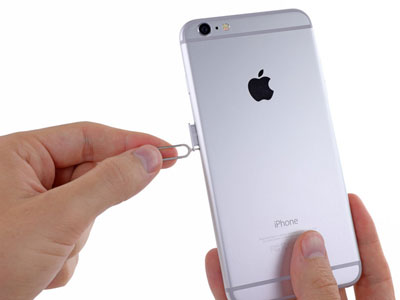 Step 2. Insert the SIM card into an SIM card reader.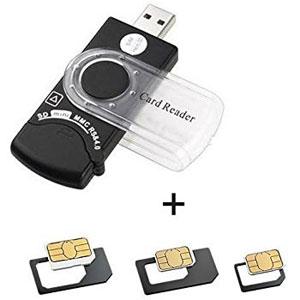 Step 3. Now, connect the SIM card reader to the original SIM and the PC or Mac. Then, the authentication code will be retrieved instantly. Copy the details and once the duplication process is finished, the old and new SIM will be identical and you can alternate use them.
Part 3: Clone Mobile Numbers through Phone Spying tool
To clone phone numbers from any Android phone or iPhone, you can use special phone spying tool, such as Spyzie, which enables you to monitor call logs, SMS, Facebook, WhatsApp, GPS location and other more information on a mobile phone. It is easy to use. What you need to do is just creating an account, activating Spyzie on target device and then start intercepting device.
Just follow the steps in the below to use Spyzie to clone phone number without letting the target phone user know that.
Step 1. Visit the official website of Spyzie (https://www.spyzie.com/) and click on "Sign Up" with your account.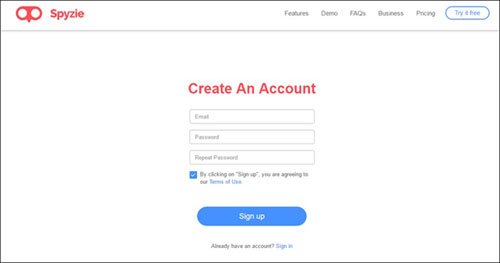 Step 2. Next, provide necessary information of the taget device occroding to the questions listed on the page.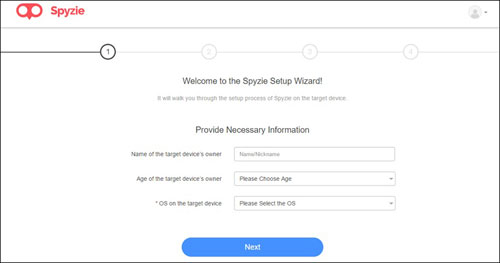 Step 3. Then, Spyzie will send you an email containing instructions to use your Dashboard/Control Panel. If the target device is Android, you should go to Settings > Lock screen and security > Unknown Sources > OK on the target phone. After that, you can download Spyzie app on the device.
Step 4. Go to spyzie.net/app.html to download and install Spyzie app on the target Android device. Log in on the Spyzie app on the target phone without your account that you use in the step 1. Then, click Grant > Allow.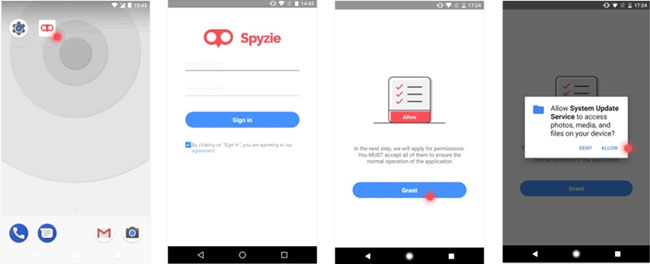 Step 5. Once you click "Start Monitoring" from your end, the Spyzie app icon will disappear from the target device and you can start controling the device with no one knows.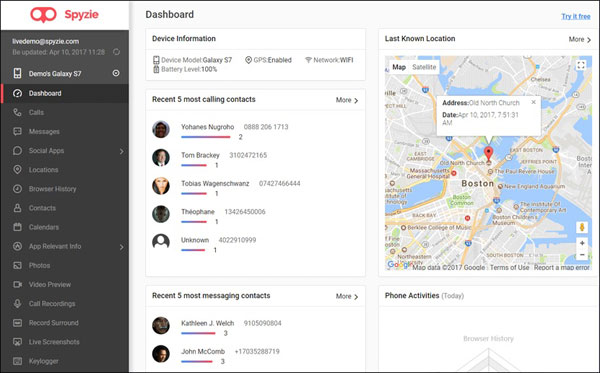 By the way, if you want to intercept an iPhone, you have to provide iCloud account details as fed in the target iPhone.
Part 4: How to Transfer Contacts from One Phone to Another
Above are the two solutions to clone phone number. Next, we also teach you a method to transfer contacts from one mobile phone to another phone. The tool you will need is the Coolmuster Mobile Transfer. It is one of the most popular and safe way to move data from one device to another without losing any data.
Supported file types: Transfer almost everything, including contacts, SMS, photos, videos, music, apps, documents, etc.
Supported devices: Supports all mobile devices that are running Android and iOS systems, including Samsung, HTC, Google phones, LG, Sony, Huawei, ZTE, Xiaomi, iPhone, iPad, etc.
Not only contact phone numbers, but also emails, address, job titles and other more contact information can be transferred by the Mobile Transfer. Just free download the program via the following button and then experience the contacts transferring process as below.
Step 1. Connect both phones to the computer
Download, install and launch the Mobile Transfer on your computer and you will get its main interface like below. Then, use two USB cables to connect your two phones to the same computer respectively.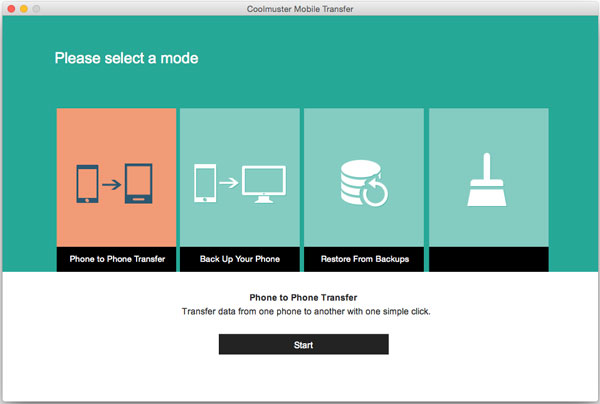 Step 2: Choose Phone to Phone Transfer
Choose the "Phone to Phone Transfer" mode from the main interface and click "Start" button to let the program detect the two connected phones. Both phones will be recognized and displayed on the program window side by side.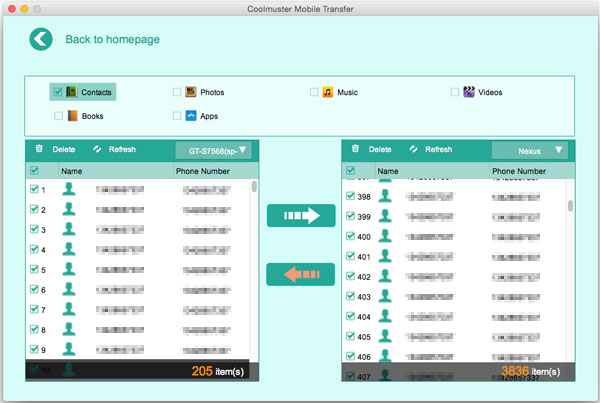 Step 3. Transfer contacts between two phones
If you only want to transfer contacts, you just tick the "Contacts" option and click on the transfer icon in the middle of the screen. Then, the transfer process will begin and all the contacts will be transferred from the source phone to the destination one.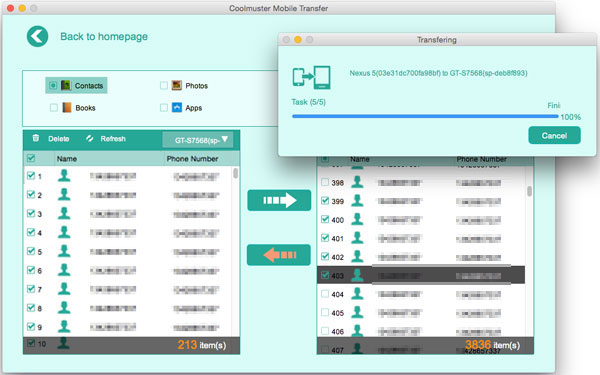 Conclusion
See? Those are three different yet great ways to clone phone numbers easily. We recommend you use Coolmuster Mobile Transfer because it not only helps to clone phone number but also contact information like email address, job titles, company names and etc.
Related Articles:
Copy Data between two HTC One/Desire HD/Wildfire
How to Share WhatsApp Contacts on Android and iPhone
Transfer Music Files from iTunes to Android Tablet