2 Easy Ways to Clone SIM Card
A SIM card is used in many mobile phones today. These cards are essential to communicating with others in a number of different forms including making a simple telephone call to texting others with a quick message, these are not a luxury but a necessity. In fact, if these cards are not inserted into a mobile phone, it will have very little to no use for most users. This is because the SIM card holds the identification of the information that is needed and it is unique to that device. This card also the identification information needed for the mobile network that is associated with it.
The reasons for cloning a SIM card can vary from one situation and person to another. This is because some people may want to clone the SIM card so that it can be used as a backup. This is normally the case when people are afraid their SIM Card is stolen. So, for those who want to know how to clone a SIM card can keep on reading. And we also have a post telling you how to clone phone number.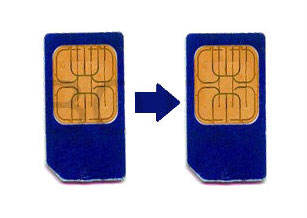 So, it is not only important to know what the person will have access to but also how the cloning of phone can be done. In this article, we are going to tell you how to clone phone numbers in different ways and also show you how to transfer contacts between two phones easily.
Way 1: Clone SIM Card Using SIM Cloning Tool
Way 2: Clone SIM Card via IMSI and Ki Number
Way 1: Clone SIM Card Using SIM Cloning Tool
If an individual is interested in what methods that people use to clone a SIM card, they may find that there are different software applications that can assist with this duplication. For instance, one popular tool that can be found online today is called Mobiledit Forensic. This tool is available for use with any operating system. There are a host of cloning tools that can be found online too including the following;
- Magic SIM
- USB Cell Phone SIM Card Cloner
- SIM Explorer by Dekart
- Mister SIM
All of which have specialized instructions that tell people how to do and how it is being done to hack into various types of mobile phones. The time that it takes to use these software applications for cloning will also vary. Check the following steps to see how to clone a SIM card using SIM Cloning tool - Mobiledit Forensic.
Step 1: Download the Mobiledit Forensic on your computer first.
Step 2: Take out the SIM card from your phone and insert it to a SIM card clone device. Then, connect it to the computer.
Step 3. Launch the Mobiledit Forensic on your computer.
Step 4. Choose "Read SIM" button on the SIM Clone window and the software begins to read the content of your SIM card.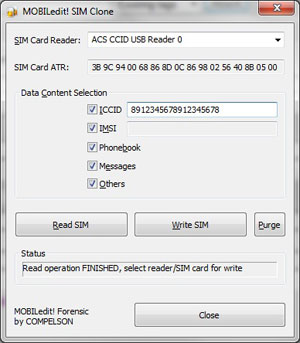 Step 5. Choose the data you would like to copy. And when the writable SIM card is inserted, Write SIM button will be enabled. Wait until the process is end.
People Also Read:
How to Clone An iPhone
Clone Phone without SIM Card
Way 3: Clone SIM Card via IMSI and Ki Number
Additional options for cloning a SIM card online. One of which provides the proper instructions for cloning a SIM card using the IMSI and the Ki number. Because these 2 identification pieces can be foundon Android phones, these can also be used for cloning a SIM card. Both numbers are distinct in use and they are as follows.
* IMSI stands for the International Mobile Subscriber Identity Number
* Ki Stands for the Authentication Key
Let's see how to use IMSI and Ki number to clone a SIM card:
1. Turn off your phone and remove the battery, as well as SIM card from the device. Copy the IMSI number that appears on the SIM card.
2. Insert the SIM card reader into the SIM card slot.
3. Connect the SIM card reader (with SIM card inserted) to your computer and the Ki number begins to copy the contents in your SIM card.
4. When the copying process is finished, you can put the new SIM card on your device and use it as a twin card.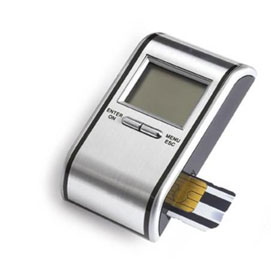 Above are the 2 common methods for you to clone a SIM card. Actually we have some other ways for your reference. For example, you can add the same phone numbers in several SIM card. Then, you will be able to have the same phone number on different devices. Just select your favorite way and follow the steps to clone your SIM card with ease.
Related Articles:
How to Copy Apps between Two Sony Devices