With the surge in mobile device usage, individuals around the globe are yearning to use phone apps on their desktop computers. Turning certain websites into Windows apps is possible, yet other applications like budgeting tools and social media schedulers may require developers to do extra work.
While most gamers use phones to play mobile games, nothing brings out a new level of excitement as playing mobile games on a bigger screen. Additionally, controlling your mobile programs with a mouse and keyboard is far more practical.
Fortunately, using the internet is a blessing for users as it provides software that gives them the power to operate Android apps on a PC without any hindrance. With the aid of these powerful tools, managing Android mobile apps from a PC is now simpler than ever with just a few clicks of your mouse and keyboard. Continue reading to learn how to run Android apps on PC.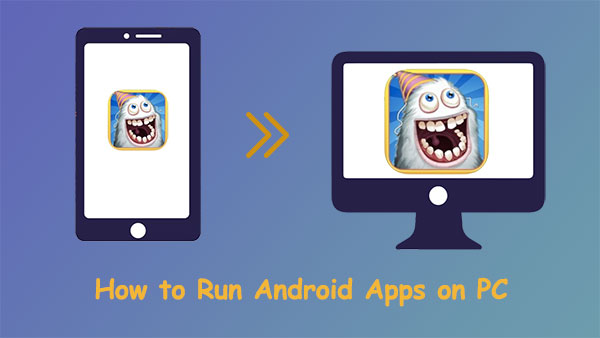 Part 1. Run Android Apps on PC Through Mirroring
Mirroring applications are much more than just simple video-sharing tools. These programs give us the power to command our mobile devices through computers, enabling anyone to run their Android applications on personal computers without an emulator. This makes mirroring applications amazingly versatile and powerful for all digital tasks.
If you're looking for the best app to run Android apps on PC, Phone Mirror is the ideal tool. It's a wonderful screen mirroring app specifically designed for iOS and Android mobile phones so that users can easily access applications on a larger screen. One of the best features of Phone Mirror is that it offers a great experience to any user without lag issues. Plus, if you're playing a game from your Android device on a PC, you can record and save each match to a device through this application.
Key features of Phone Mirror:
Screen shares almost all Android and iOS devices to the PC effortlessly.
You can play mobile games and manage your social applications on a PC.
Control your devices from a large screen.

Free Download for PC
Here is how to run Android apps on PC without emulator using Phone Mirror:
01First, download, then install Phone Mirror on the PC and open it. Choose the "Android Mirror" tab.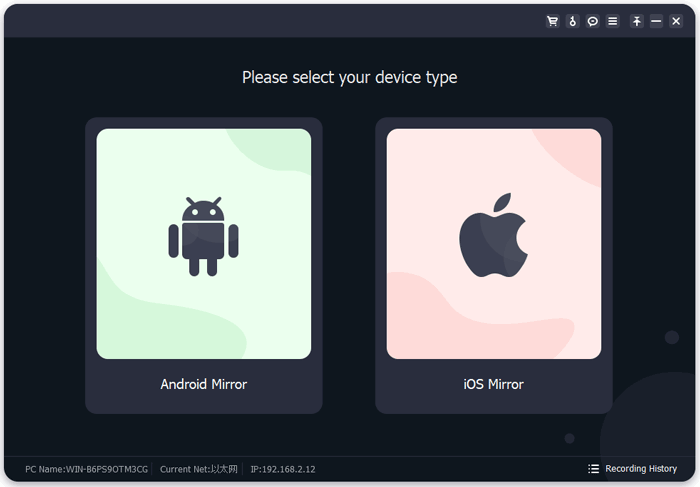 02Choose "WiFi Connection" if you want run your Android apps on the PC wirelessly. Then install the mirroring app on your Android phone, and click "Detect" to set up the connection.
03The program will now display your Android screen on the PC. And you can access your Android apps on the desktop.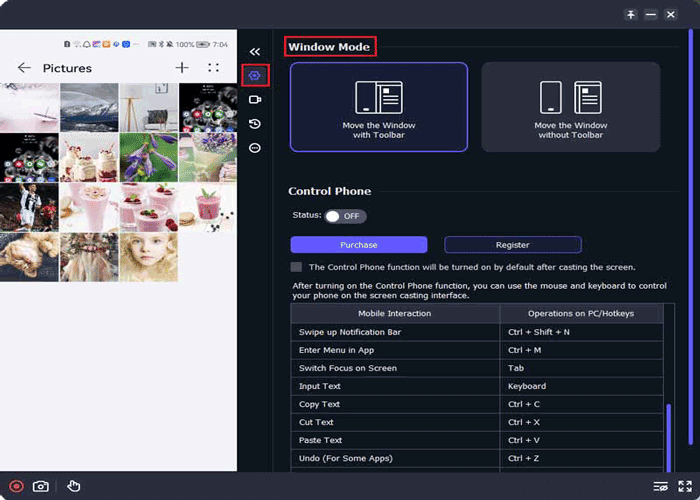 Read more:
Top 7 Ways to Mirror iPhone to iPad Easily [Latest Tutorial]
Best Screen Mirroring App for Android to PC
Part 2. Run Android Apps on PC Using Android Online Emulator
Tired of missing out on fun Android apps? With virtualization and other modern technology, you can now enjoy all your favorite Android applications from the comfort of your computer. This is possible through Android Online Emulator, an extension of chrome specifically made to help users use Android apps on PC without requiring an emulator.
It works like an emulator; however, it doesn't affect your PC in any way. It won't slow down the operation of the computer, allowing you to enjoy the full functionality of mobile applications without worrying about hardware limitations.
Because it is a Chrome extension, it runs Android applications on PC smoothly. In addition, it's easy to use and install. So, this is one of the easiest way of how to run Android apps on windows 10 PC without an emulator. Here are the steps proceed:
Step 1. Download APK file for the Olin Emulator app.
Step 2. Now tap on the button for "Add to the Chrome."

Step 3. You will see the Online Emulator icon on the screen's upper right corner of the screen.
Step 4. Tap on the icon, then hit "Run the Online Emulator."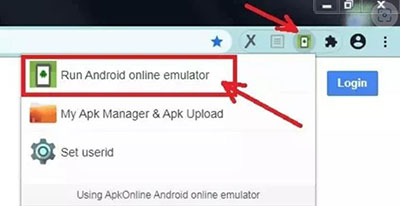 Step 5. You can now start using the PC as your Android phone.
Read more:
How to Mirror iPhone/iPad to Windows 10
How to Control iPhone with Broken Screen Effortlessly? (6 Proven Ways)
Part 3. Run Android Apps on PC Via Android-x86
Looking for the best way to run Android apps on PC? Check out Android-x86, an independent operating system that enables you to use Android applications on any device other than a standard smartphone. Unluckily, it does not support ARM chipset-powered gadgets.
Android-x86 enables you to use Android applications on a PC without the need for any emulators. Its full Bluetooth and WiFi compatibility makes it even more appealing, leading to seamless connection with other devices. Here are the steps to use:
Step 1. First, download the Android-x86 iOS file.
Step 2. Transfer the files to USB with a Rufus flashing tool.
Step 3. Insert the USB into the PC port, then boot the computer.
Step 4. Launch the Boot Menu, choose the USB Drive, and press "Enter."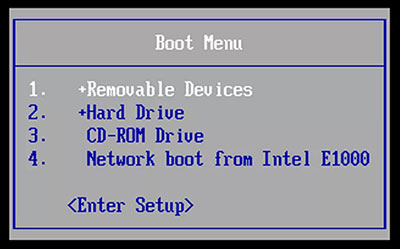 Step 5. Finally, Android-x86 will automatically be installed on pc.
Part 4. Run Android Apps on PC with Android Emulator Via Bluestack Emulator
You can also run Android applications on PC with Android emulators. These Android emulators are made to give users the ability to manage their devices from large screens (how to manage Android phones on computer?). You just have to download the application on the PC from Play Store and start using the apps as you wish.
All the Android emulators out there are powerful, but none of them can match BlueStacks' capabilities. It's the fast and the best app for running android apps on pc without requiring you to be tech-savvy. BlueStacks is an emulator packed with Android apps and games, but it excels when playing mobile games. It offers myriad mappings for your mouse, so you can adjust them to suit your needs.
Ready to experience Android apps on your PC running Windows 10? Just follow these steps:
Step 1. Navigate to BlueSatcks.com and download the latest version on the computer.
Step 2. Open BlueStacks, and log in with your Google account to start.
Step 3. Then open Bluestacks Play Store, find your chosen app, and install it. It will be downloaded within the BlueStacks application.
Step 4. All installed applications can be seen on the homepage of BlueStacks; pick one up and start using it.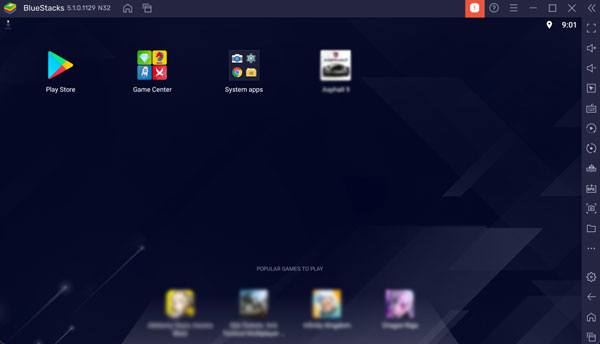 Bonus Tip: Which is the Best Software to Run Android Apps on PC
MirrorTo is the ideal solution for those who want to experience Android apps on a larger display. Its setup process has been designed so user-friendly that novice individuals will have no trouble with it. Moreover, you no longer have to spend time and energy downloading any extra applications onto your computer, saving you the hassle.
Contrary to popular belief, the installation and setup of emulators can be a real nightmare. For example, BlueStacks' newest version requires around 5GB of your hard drive space, which could strain your CPU resources immensely. Furthermore, employing such applications can make your PC run slowly and be prone to lag when playing a game that requires high graphics.
That's why we constantly encourage users to count on MirrorTo to manage their smartphones from the computer. This app provides outstanding features and is incredibly easy to use, making it undoubtedly one of the most effective best way to run android apps on PC.
Conclusion
Can Android app run on PC? From this article, we can see there are several ways to run Android apps on PC easily. However, they are quite difficult for a starter. The best and recommended way will be to use Phone Mirror software, the best screen-casting app that supports iOS and Android devices.
Related Articles:
Easily Screen Mirroring Xiaomi to PC - Full Guide [Updated]
How to Deftly Control iPhone from PC with/without USB Cable?
How to Connect iPhone to Windows PC in 4 Simple Ways? (Step-by-step Tutorial)
5 Ways to Cast Android to Windows 10 [Step-by-Step Guide]
Top 6 Methods to Backup iPhone Photos Effectively