In this era, people attach themselves more to their mobile devices. We all take our phones with us everywhere we go, using them to take pictures, play games, watch TV or movies, and check files. Wouldn't it be great to share your phone content on a larger screen after returning home? Screen sharing applications provides an easy way to do that! Below are the best screen share apps:
Part 1. Understand Screen Sharing, and Its Benefits
Screen Sharing is a powerful technique for teams to collaborate and share information in real-time actively. From broadcasting the contents of one screen on multiple devices to demonstrating software processes. This technology enables your team to show rather than tell when managing complex data or visuals. Below are some of the advantages of using apps to share screens:
1. Increase Remote Work Productivity.
Screen Sharing is an efficient way to assist remote employees in staying connected, productive, and collaborative in real-time. With this feature, everyone can still be on the same page even when they're not physically together.
2. Shared Screen App Enables Organizations to Provide Technical Support to Their Customers.
With screen-sharing apps, organizations can now provide technical support to their customers much faster and more efficiently. With the help of the share screen apps, the support team virtually connects with the user's screen quickly and identifies where the problem lies.
3. Make Presentations More Interactive & Memorable.
Screen Sharing enables participants to engage in meaningful discussions and debates. This turns a dull presentation into one that is interactive and memorable.
4. Supports The Creation of Virtual Meetings & Events.
Organizations can now create virtual meetings and events with screen-sharing apps. It is cost-effective, helps reduce the carbon footprint, and increases global participation.
5. Apps to Share Screen With Friends Enhances Demonstrations.
Apps to share screens with friends are a great way to get the most out of demonstrations. They make it easier for participants to understand and visualize what they are taught.
Read more:
How to Mirror iPhone/iPad to Windows 10
How to Control iPhone with Broken Screen Effortlessly? (6 Proven Ways)
Part 2. Best App to Share Screen and Audios
Various screen-sharing apps are available on the market, with free screen-share apps and paid options. Here are some of the best screen share apps:
1. Zoom
Experience the convenience of Zoom, a comprehensive work and study video meeting app. It's loaded with unbelievable features; you can host up to 100 people in one conference session while allowing participants to share their phone screens simultaneously! With its groundbreaking capabilities, Zoom is revolutionizing virtual meetings.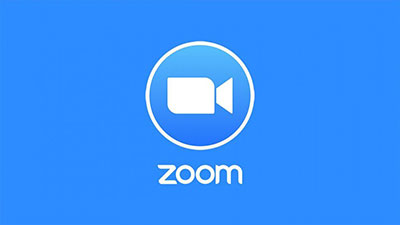 Pros of Using Zoom:
It is easy to use.
Zoom provides audio and videos of high quality.
Its free plan supports 100 participants.
Cons of Using Zoom:
Every session is limited to only 40 minutes.
Audio and Video outages and lag.
2. Google Meet
People tend to use Google Meet a lot as compared to other video-sharing apps due to its convenience. It's as simple as logging onto meet.google.com on your preferred browser and you're all set, no downloads are required. Moreover, this app is considered a much safer option with additional encryption abilities, because only those with an account can join in on the meeting while hosts have full control of changes made right from their invite link. In other words, Google Meet provides privacy without compromising quality or ease of use, making it an ideal choice for users everywhere.
When using your computer, you can share a tab, window, or entire screen. However, if you're using Google Meet on your phone, you can only share an entire screen. Even those with a free account can share their screens on Google Meet. The host can enable or disable this feature. When enabled, any participant can share what's on their screen.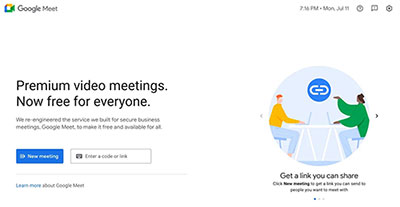 Pros of Google Meet:
Very easy to use.
Good document management.
It has access controls.
Cons of Google Meet:
It may need a strong internet to operate properly.
Users that don't have a Google account may not be able to attend a meeting.
3. TeamViewer
TeamViewer is an incredibly powerful platform for screen sharing, allowing you to effortlessly present whatever content appears on your device without needing to send any files. Despite its usefulness as a data transfer program, TeamViewer's primary purpose lies in troubleshooting.
TeamViewer is a convenient way of staying connected with others from your Android or iPhone device. Not only does it allow for direct screen sharing, but you can also give the other person control over your device remotely, something that isn't possible with most apps.
Pros of Using TeamViewer:
Simpler interface to use and secure.
Uncomplicated access to computers remotely.
Allows copying and transferring files.
It has a file-sharing feature.
Its connection is stable.
Cons of Using TeamViewer:
Quite costly.
It is hard to maintain a session.
4. Splashtop SOS
Splashtop SOS is a screen share app that provides instant access to remote computers (how to remotely control iPhone?). It makes it simple to offer technical support, training, or presentations from any iOS device. With its amazing security features and advanced screen sharing tools, Splashtop SOS is an ideal screen share app for professional and personal use.

Pros of Splashtop SOS:
Intuitive User Interface.
Long-time stable connection.
Data transfer is secure.
Cons of Splashtop SOS:
Quite slow.
The screen is quite slow.
High-quality screen resolution.
5. ApowerMirror
ApowerMirror is a screen share app that enables users to mirror their iOS devices wirelessly. It provides an impressive display of apps, videos, and more with fast screen-sharing capabilities. With its intuitive user interface and smooth streaming, ApowerMirror is one of the best screen share apps for iOS devices! The outstanding feature of this product is its ability to cast mobile screens.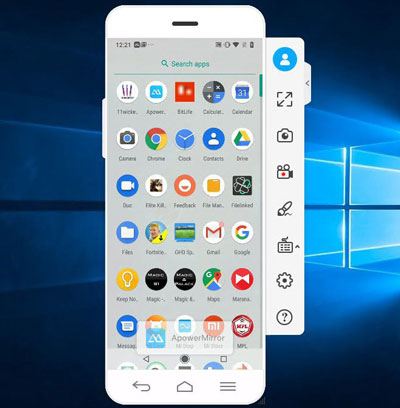 Pros of Using ApowerMirror:
Ease of operation.
Its screencast is very clear.
Pros of Using ApowerMirror:
Challenge of connecting to WiFi.
Quite slow.
6. Skype
Skype is a revolutionary instant messaging software with features like file transfer, text chat, video chat, and multi-person voice conferencing. Skype is widely recognized as one of the greatest Internet telephony solutions. With Skype, you can easily share your computer screen with anyone during video calls on any device or platform!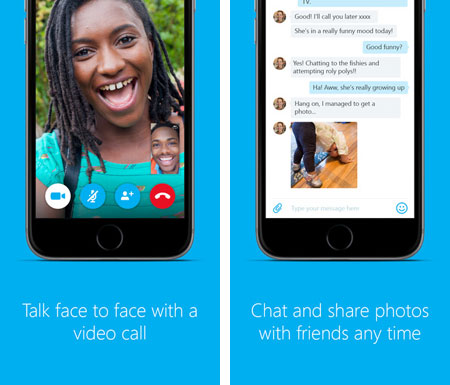 Pros of Using Skype:
Private and secure connection.
Support up to 50 participants.
Widely compatible with different platforms.
Cons of Using Skype:
Encounters connectivity issues.
The file-sharing option is limited.
7. Microsoft Teams
Microsoft Teams was once exclusively available to businesses as a subscription; however, now this is not the case. Microsoft Teams now provides free audio, video calls, as well as chats, and gives a free 5GB storage for calls. All teams can get the perks in a free plan and can also subscribe for a 10GB file storage of $4 per month.
Microsoft Teams allows teams to join a meeting even if they don't have an Office 365 account. Yet, this free version of the app is only accessible for those people who do not have a paid Microsoft 365 subscription. On desktops, it is easier to share either your window or the entire screen with just your web browser, provided you are using Chrome and newer versions of Microsoft Edge. For easier screen sharing, it is recommended that you download the app.
Microsoft Teams is a go-to option for managing remote meetings. It's free to use with accounts available for guests and participants, granting them authorization to access screen sharing at the request of an administrator. What's even more useful is that now users can join Teams without the need of a link.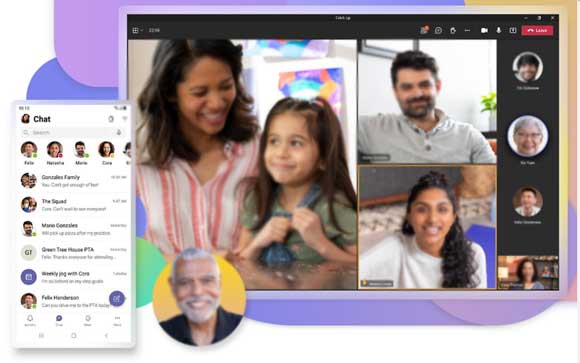 Pros of Using Microsoft Teams:
Greater team productivity..
Easier implementation.
Cons of Using Microsoft Teams:
Limited flexibility.
File structures are confusing.
Read more:
Top 7 Ways to Mirror iPhone to iPad Easily [Latest Tutorial]
Best Screen Mirroring App for Android to PC
Bonus: The Best Way of Sharing Mobile Screens to a PC
The best way to share a mobile screen is by using a third-party application. Phone Mirror is a screen mirroring app that allows users to easily cast their screen onto a computer in real time. It provides a smooth screen-sharing experience and supports multiple platforms. With Phone Mirror, you can easily share your screen from iOS and Android devices to a Windows computer with just a few taps! Its user-friendly interface and screen resolution make it the best screen share app for Android and iOS devices.
Key Features of Phone Mirror:
Screen-share Android and iOS devices to a PC effortlessly.
Use a computer to control your mobile device.
Supports file transfer from PC to Android devices.
Compatible with Android and iOS phones.
Follow the below steps on how to use the Phone Mirror app to screen-share your Android device to your PC.
01 Install the mirroring application on your PC
Launch the Phone Mirror application after downloading and installing it on your computer. Choose between the "Android Mirror" and "iOS Mirror" options, depending on your device type.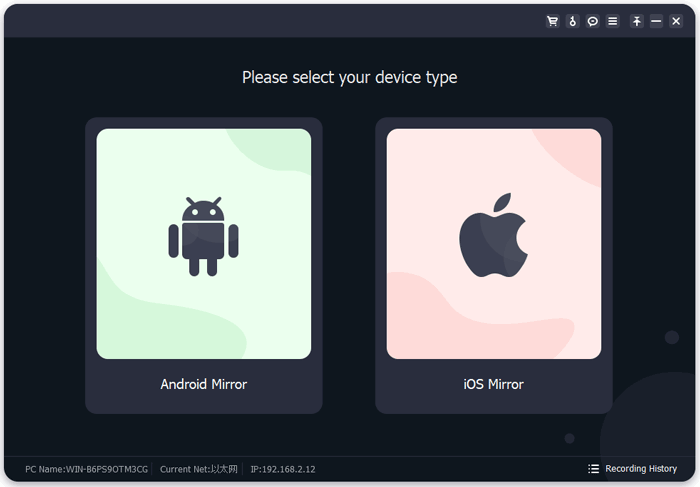 02 Connect your mobile device to the computer
Use a USB cable to connect your mobile device to the computer, and choose "USB Connection" on the interface. Then install the mirroring app on your phone for the connection.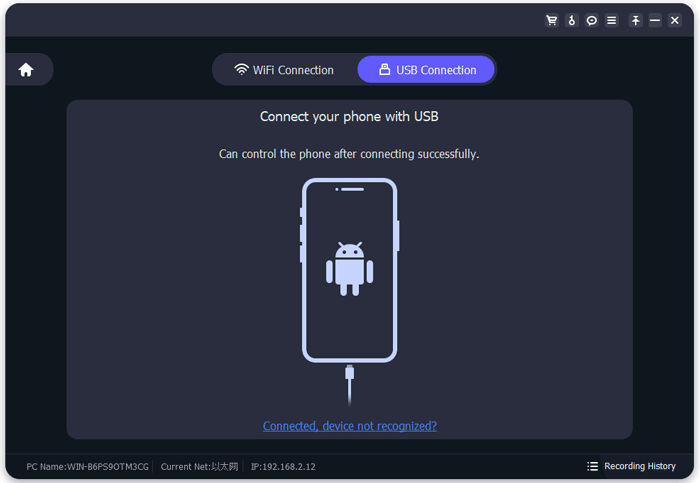 03Enjoy using your mobile device on your PC
Now you can use your PC to control your Android device comfortably without any challenges. You can enjoy playing games or making presentations.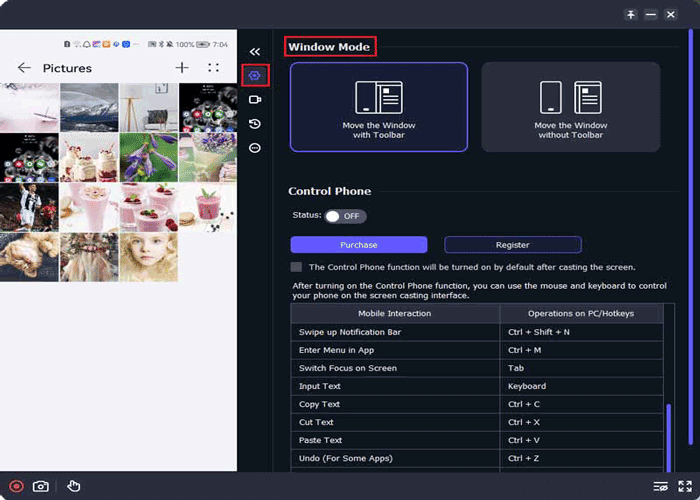 Conclusion
Screen sharing is one of the easiest and most efficient ways to collaborate with peers. You can use any of the above apps to share screen and audio with friends. However, Phone Mirror is the best screen-share app that offers users a smooth and secure screen-sharing experience. With its advanced features, this screen sharing app is perfect for those who want to enjoy their games or easily make presentations.
Related Articles:
Easily Screen Mirroring Xiaomi to PC - Full Guide [Updated]
How to Deftly Control iPhone from PC with/without USB Cable?
How to Connect iPhone to Windows PC in 4 Simple Ways? (Step-by-step Tutorial)
5 Ways to Cast Android to Windows 10 [Step-by-Step Guide]
Top 6 Methods to Backup iPhone Photos Effectively